You'd think with all of the bloggers on the internet, the competition would be thick. When I decided to start blogging, I was wondering what the "work environment" would be like. Reaching out to a fellow blogger for the first time was nerve wracking. The truth is. We cook each other's recipes all the time. We cheer each other on and my blogger friends are some of the very best people. Meal Planning Inspiration Best Blogger recipes is a post dedicated to my favorite recipes from my fellow bloggers. I've tested and approved every single one of these 😉
Meal Planning Inspiration Best Blogger Recipes- Breakfast
Alice from @HipFoodieMom is one of my favorite bloggers. Alice is such a wonderful teacher in everything she does. I highly recommend you give her a follow and while we are still on Pumpkin for the season, please go try her Pumpkin Banana Bread.
Meal Planning Inspiration Best Blogger Recipes- Dinner
Laney from Life is But a Dish can make a meatloaf hater into a meatloaf lover. This Turkey Meatloaf is not your mother's meatloaf. Well unless your mother's meatloaf is the best there ever was. It's pure comfort and full of healthy without containing any weird ingredients. If approachable family recipes are your thing, go visit her.
This 30 minute Pasta e Fagioli dish from Marcie at Flavor the Moments will knock your socks off. She has some amazing Italian and Greek inspired dishes on her site. You'll notice a theme in the bloggers I follow closely. I love a real food approach and those who embrace all types of dishes. Marcie encompasses that.
Turkey Taco Stuffed Spaghetti Squash by Dara at Cookin Canuck will satisfy your taco cravings. I love me a spaghetti squash dish. She delivers with this one. Cookin Canuck is full of healthy real food recipes . The kind your entire family will eat and with ingredients that won't break the bank.
Skinny Broccoli Alfredo Bake is one I dug from the archives for you. This recipe continues to be a top pick on the blog. I hope recipes like this drive the message home that no food is "bad food." Your favorite dishes can be made over and you can still enjoy them.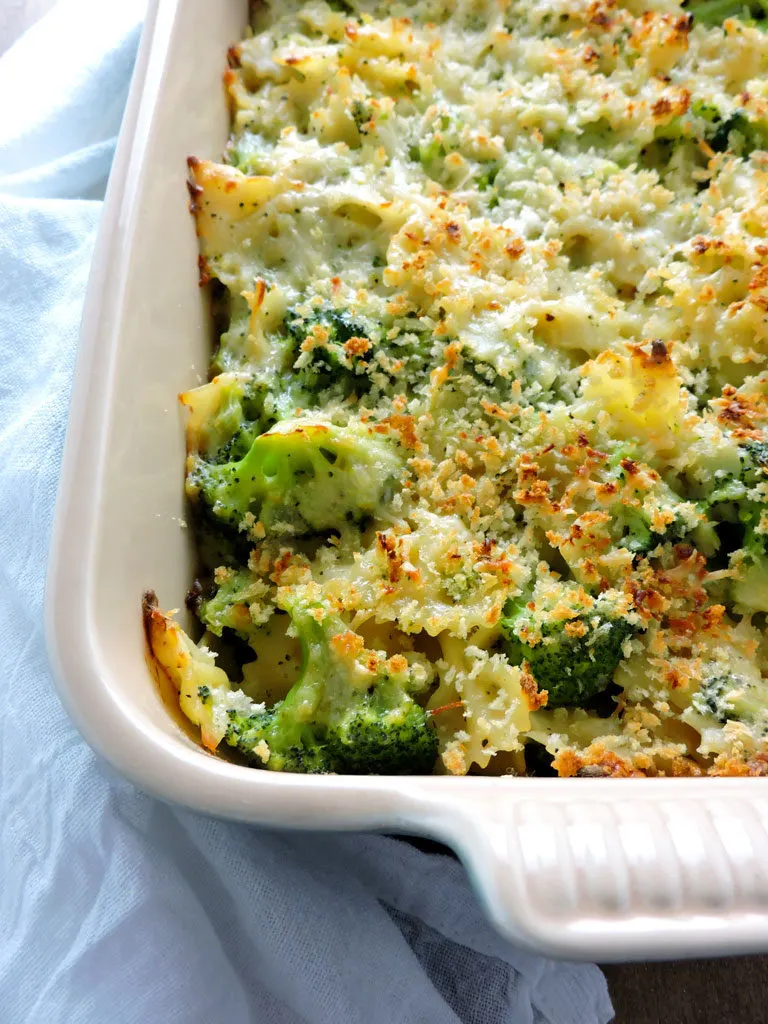 PIN FOR LATER and TAG ME ON INSTAGRAM @FreshFitKitchen if you make these!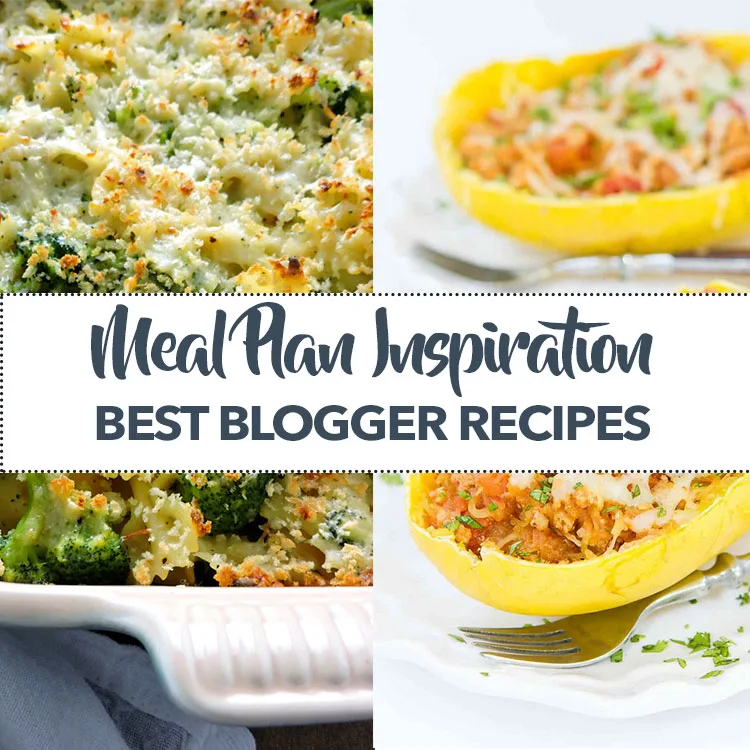 Save
Save
Save