When I decided to start a food blog, I really had no clue what I was doing. The good news is, so many have done it at this point, that there is a ton of good information out there. Once I got the basics underway, I built from there. Here I will give you the 5 Easy Steps to Starting Your Own Food Blog. Once you're up and running, just know that this business is about being a life long learner. You should also know it's a lot of fun and the biggest key to your success is just in the courage to start.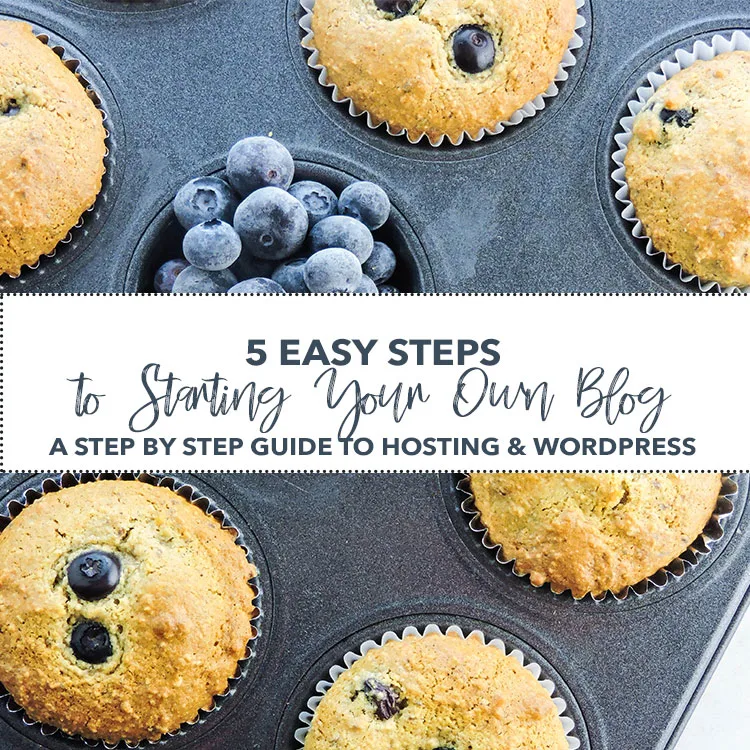 Please note there are affiliate links in this post. I have personally used the services mentioned in this post and that's why I am recommending them. I will earn a small commission should you purchase via my links.
5 Easy Steps to Starting Your Own Food Blog – Let's Get Started
Choose a Domain. You have to decide what you will call the blog. My best advice here is to brain storm some ideas and really consider how it rolls off the tongue and whether it's catchy enough to be remembered. Don't try to be too abstract. People need to hear it a few times and remember. This is also the first step to your branding. Think of it as naming your baby. Head over to Bluehost and choose the starter package so you can check to see if your domain name is available (or if someone already has your baby's name ;).
I recommend beginning with the BASIC PLAN which is currently 3.95 per month.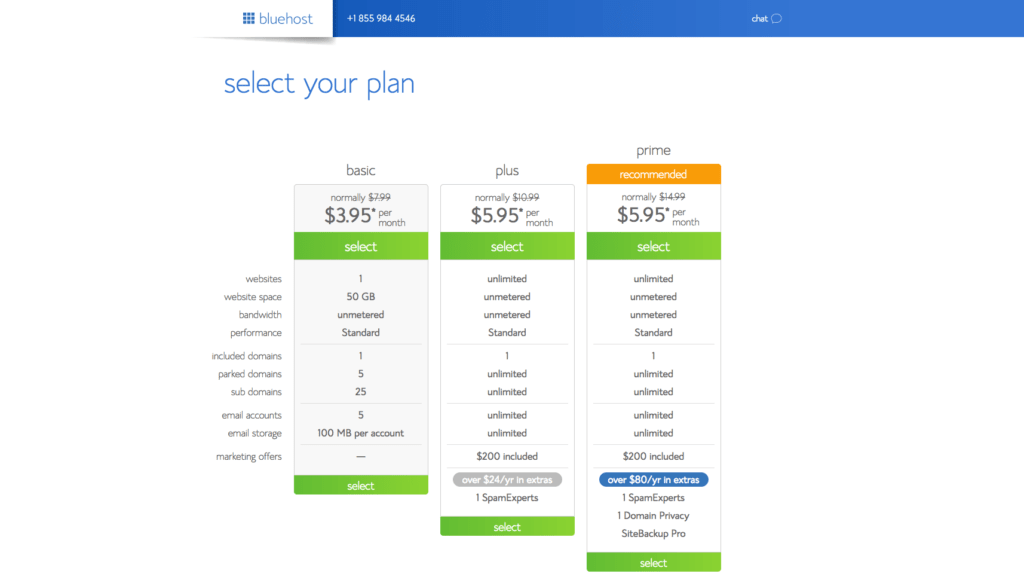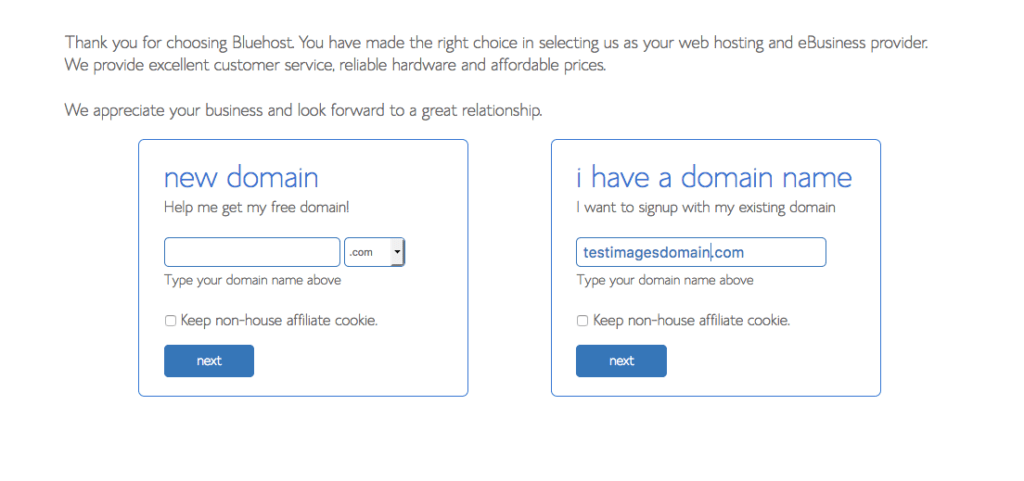 When you host with Bluehost, you get your domain name for free. It's a win win. You'll need to host your own site and Bluehost is an affordable place to start. Think of hosting as buying your little piece of internet real estate.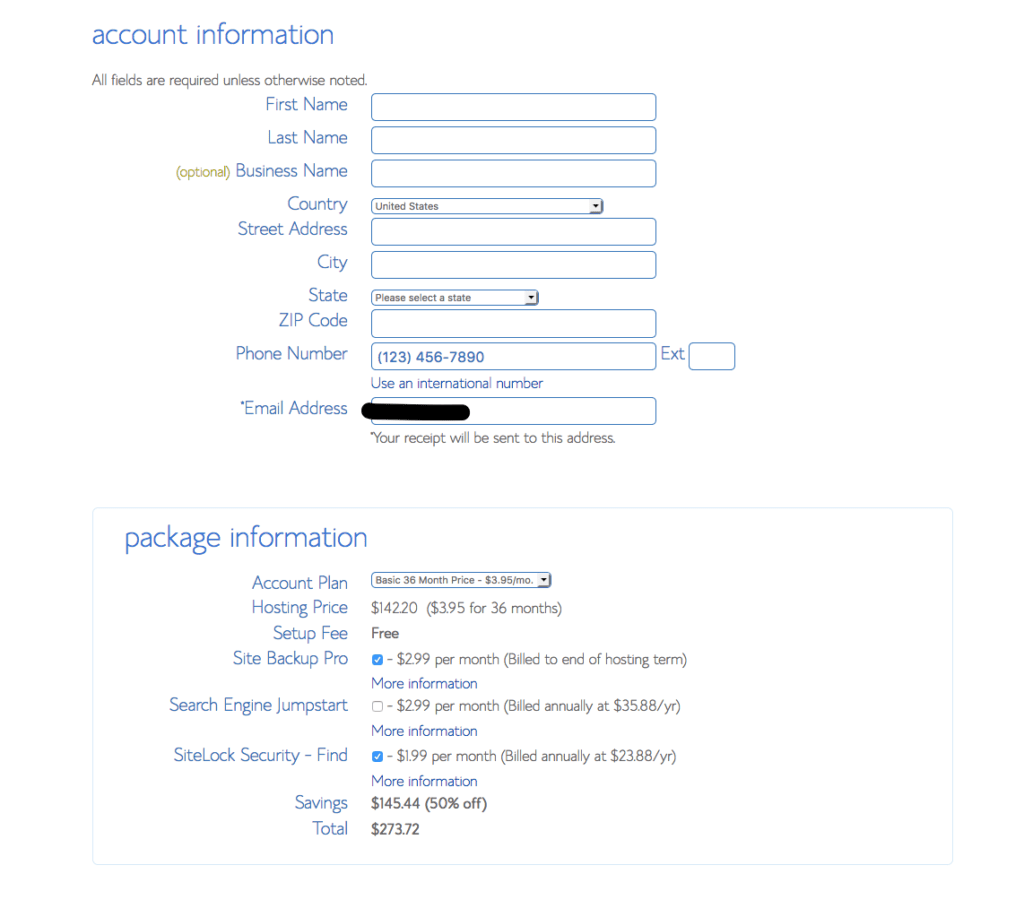 Continue through the payment process…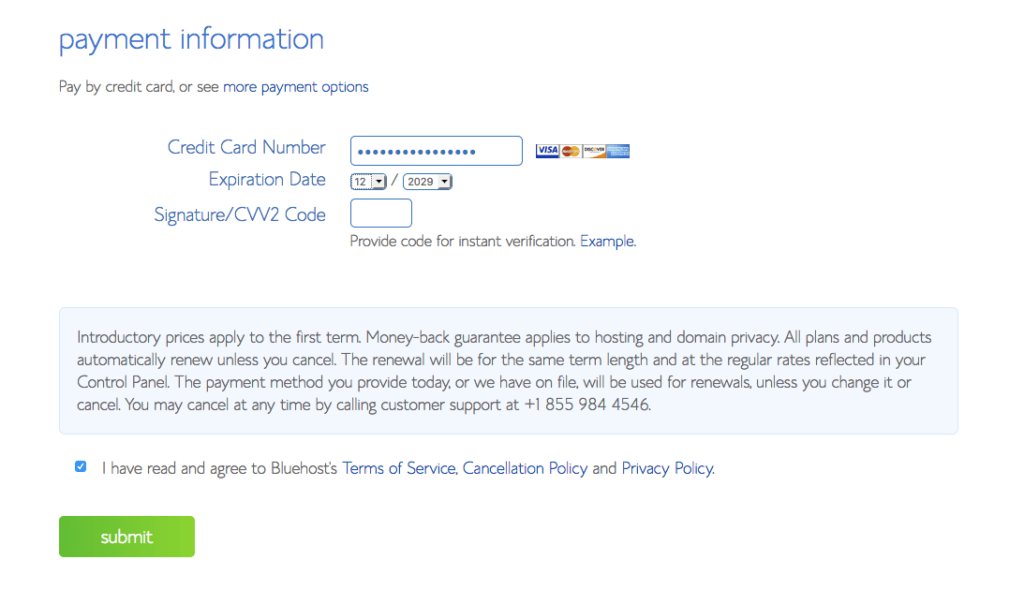 Choose a password.

2. Design the look. This is the fun part. You'll choose a theme for your blog and get started with WordPress. WordPress is essentially the place where you'll write and post your blog posts. It will manage all of your content. The theme consists of the layout, colors, and organization of your posts.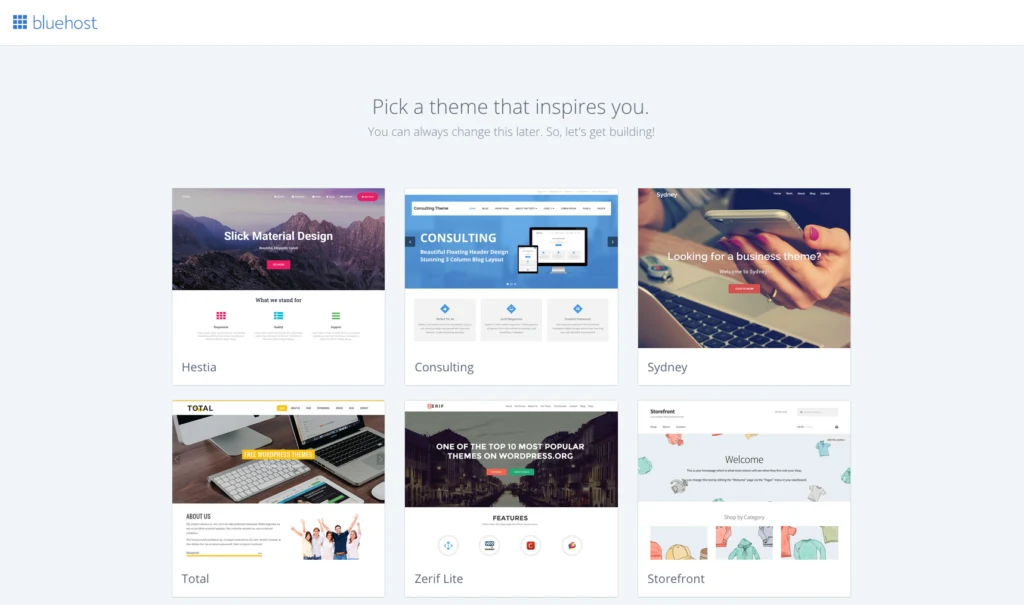 3. Launch Your Site using Bluehost as your host and WordPress as your Content Management System.
Once you choose to move onto WordPress set up, you're almost ready to make your first post. Congrats!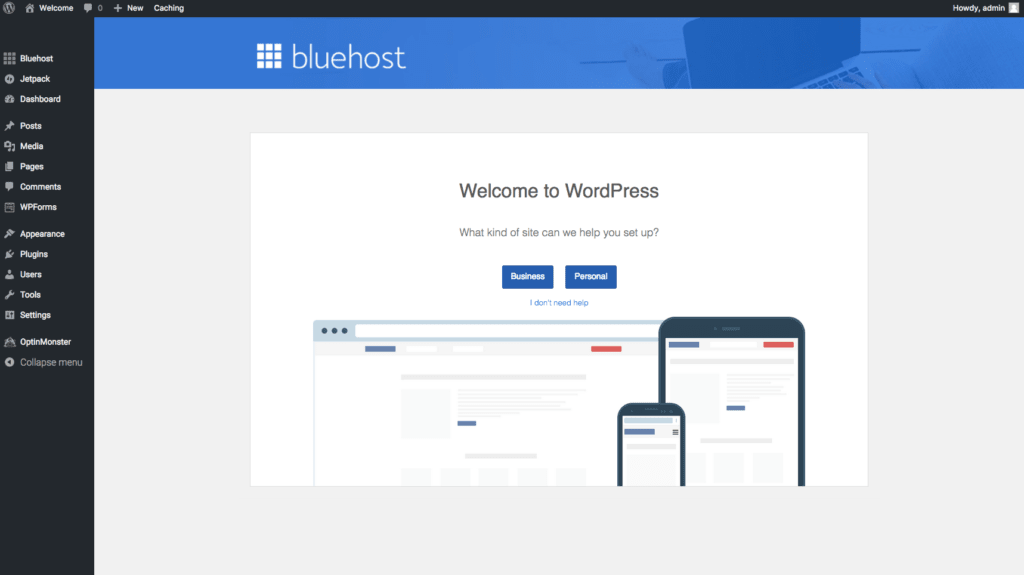 As you can see WordPress and Bluehost work in tandem to manage your site. Think of Bluehost as the property you purchase and WordPress as the beautiful house you build on it.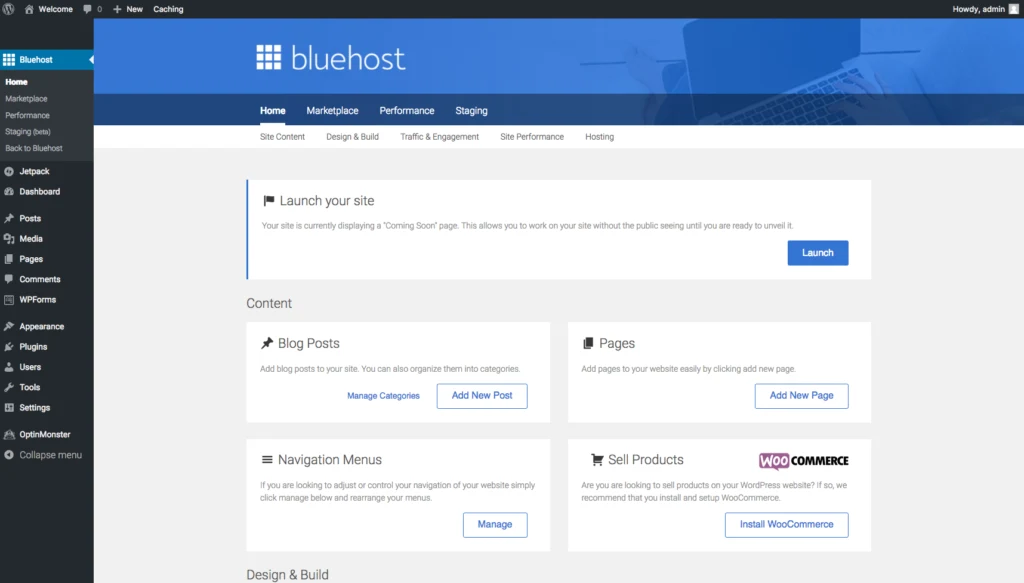 4. Launch- Yes now it's time to Launch. At first it's more important that you get a functioning website up and start creating content. Don't wait for it to be perfect. Don't wait for a certain day. Whatever you do just begin.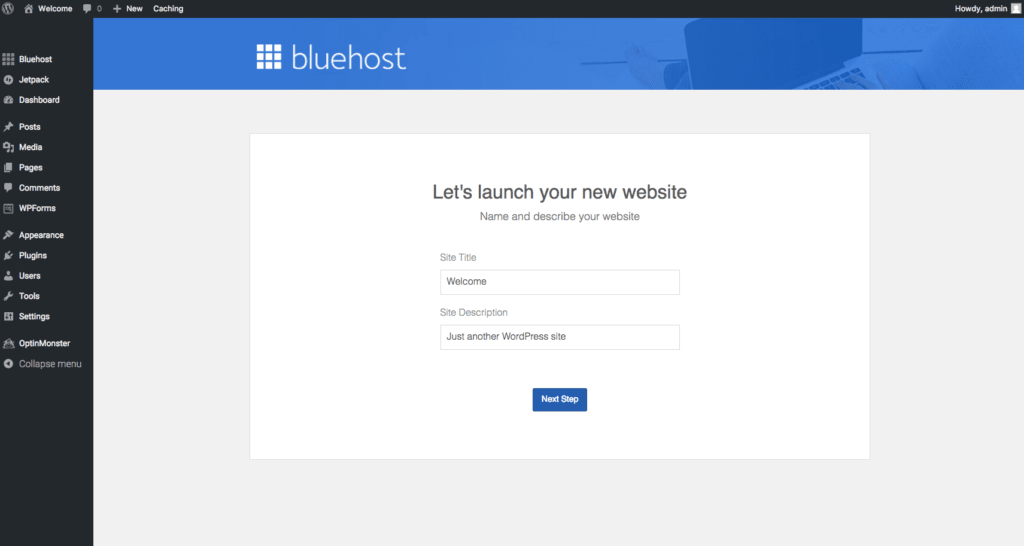 5. Start Decorating. So if Bluehost is your property and WordPress is your house, then the the finite details of your blog is the interior decorating. When I began blogging, I joined Food Blogger Pro and I am still a member to this day. The community, videos on everything that is blogging (even how to make those amazing food videos you see everywhere), and the endless access to experts and information makes it entirely worth it. Hours of my life have been saved in pointless Google Searches because of FBP. I can't say enough. Click on the banner below to get a FREE E-BOOK and get on the Food Blogger Pro Enrollment Mailing List. They only enroll a few times a year and they will email you when enrollment is open!