So, this week is going to be focused on developing healthy habits. Meal planning after all is the hallmark of healthy habit forming. You fail to plan, you plan to fail right?
This week I am challenging you to have a fruit and veggie packed smoothie everyday, and I am providing you some of my favorite easy base recipes. These are not fussy smoothies with strange ingredients. You can keep everything in your freezer and whip it up on your way out the door. If you don't even feel you have time for that, add a little extra frozen banana so it's a bit thicker, and store it in the fridge for the next day.
To start your week of healthy smoothies off, here are some tips for making it super simple.
When that spinach in the fridge is on it's last day, don't fret. Simply bag it up and toss it in the freezer. It's the perfect addition to your smoothies or even a soup.
When the bananas are extra ripe, cut them in half and add them to a big zip lock bag. Freeze them and add them to your smoothie for extra creamy sweetness.
Try the Dole frozen fruit and veggie mixes. These fruits and veggies are frozen at the peak of freshness and include yummy stuff like carrot and sweet potato.
Sweeten your smoothie with only unsweetened vanilla almond milk and the frozen banana. I think you'll find you get plenty of sweetness from these additions.
To get the spinach perfectly pureed add it along with the almond milk to your blender FIRST. This will get the spinach nice and pureed so no weird textures.
Now let's get to it- Healthy Meal Plan Guide Week 6- Smoothie Challenge
The following smoothies are building blocks for whatever you want. You can add a scoop of nut butter of your choice for extra protein. So use these as a base recipe and then give your own twist. Tag me on instagram @freshfitkitchen so I can see your creations! Try and do this every day of the work week and see how amazing you feel!
It's Easy Being Green Smoothie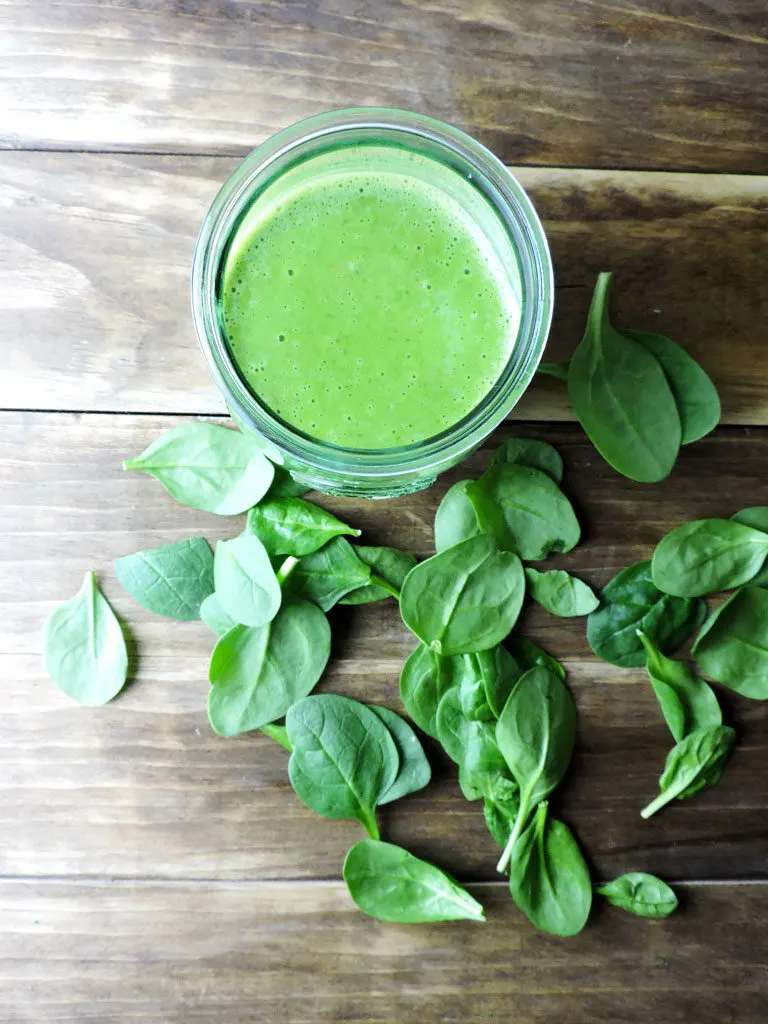 Strawberry Banana Vitamin C Boost
RECIPE
1 cup unsweetened vanilla almond milk
1 cup fresh strawberries
1/2 cup orange juice
1/3 cup Greek Yogurt
1/2 frozen banana
Buzz it up and serve 😉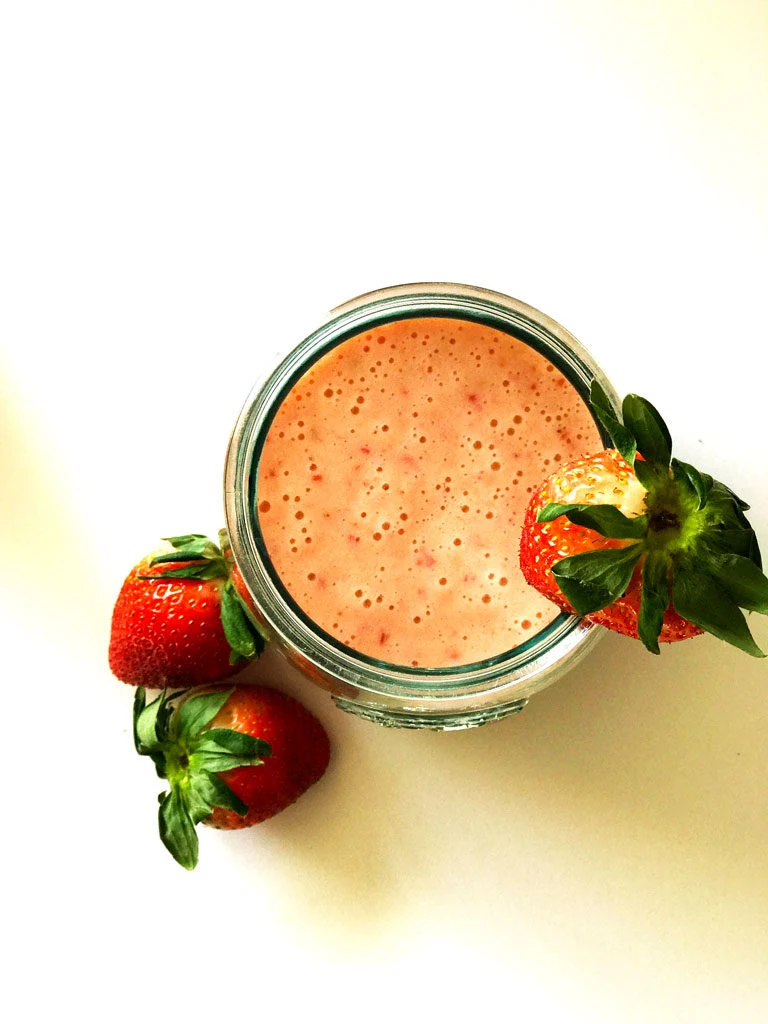 So there you have it! These easy base recipes can lead to fabulous creations all week long.
Be sure to check out freshfitkitchen.com for dinner inspo this week and let me know how it goes starting your days with more than a cup of fruits and veggies!
Save