Hey Everyone it's time for This Week at Fresh Fit Kitchen. I really hope you're enjoying these posts. It's fun for me to go beyond the food with you. It definitely helps to get to know each other better. I have so much to update you on!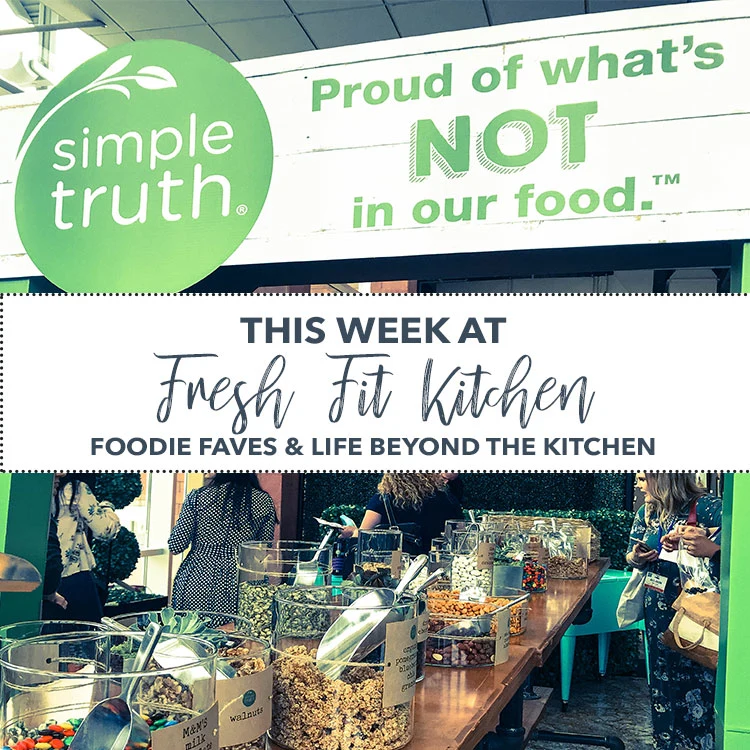 1. Loreal Double Extend Mascara is my latest affordable beauty find. This mascara is under $10 and it takes my lashes from little straight fine lashes to long and full with no clumping! I've spent a lot of money on mascara and let me tell you this is a winner.
Note- this is an affiliate link which means if you purchase using the link, I get a small kickback from Amazon. No cost to you and it helps keep the blog going!
2. Royal Wedding! Who's watching? The fact that Megan is American makes this one all the more fun to watch. I've got my alarm set for Saturday morning. If you're wondering when to get up, coverage begins at 4:30am, but the real stuff starts happening at 6:00am. If you want to see the highlights, I'd be in my chair by 5:30am eastern time in the U.S. Someone brew the coffee!
3. New on the blog this week food wise are these Double Chocolate Banana Muffins. They have no oil and are lower in sugar than your average muffin. They are also gluten free.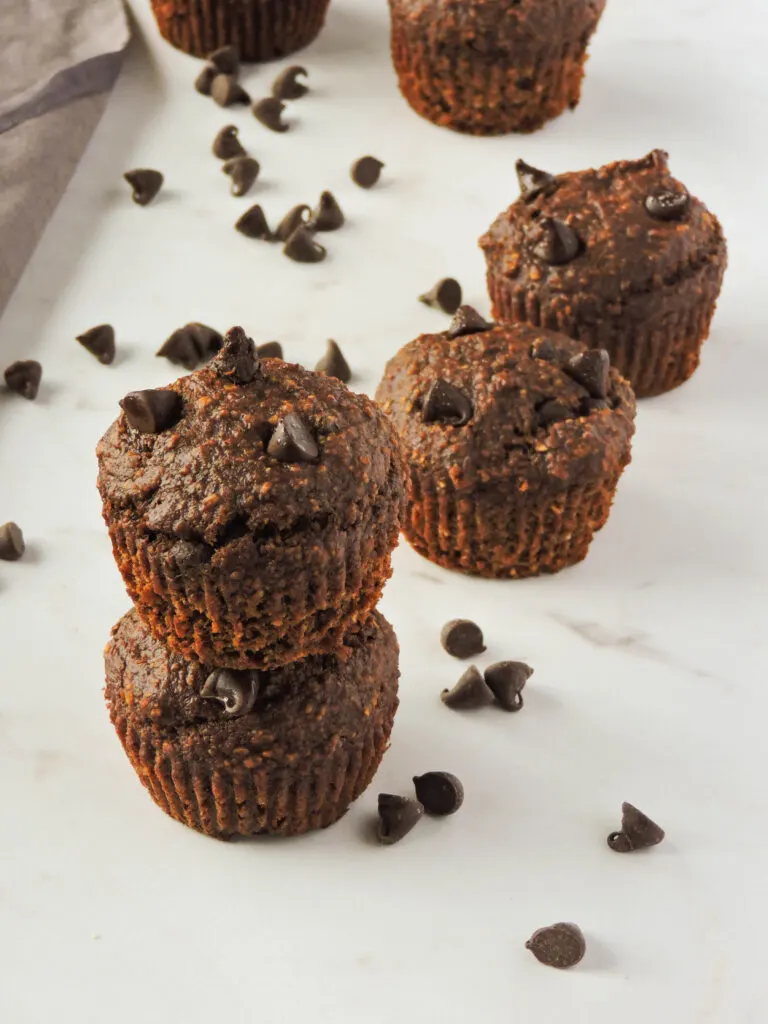 4. Do you shower at night or in the morning? This question came up with a friend recently and we all have our reasons. I am definitely a shower at night person. I don't like to blow dry my hair and a bath or shower before bed helps me sleep better. When you have thick hair, you need nature to help you dry. Blow drying all of my hair works up a sweat. Then I feel like I need another shower! What are your thoughts?
5. My friend Jenn from A Healthy Makeover and I spent last week at the Everything Food Conference! We spent 4 days in Salt Lake City, Utah learning all the things. I met so many incredible people. People I really look up to in this blogging space. I had a chance to talk to them learn from them and really connect. It was so much fun and I came back ready to give you guys my very best. Here are some photo highlights from my trip and if you are a food blogger, I HIGHLY RECOMMEND Everything Food Conference. It's the only one you need to attend in my opinion!
It's been fun reviewing the week with you. Please leave me a comment below and let's chat. Mascara, royal wedding or whatever is on your mind. I really enjoy connecting with you all and sharing things beyond cooking. Have a wonderful weekend and I'll "see" you next week!