Are you a breakfast lover? Because if so I think we're going to be great friends. I am always looking for new and inventive ways to enjoy the healthiest meal of the day and this one delivers. I have to give credit to one of my favorite local restaurants. Mellow Moods in Shepherdstown, WV is one of my favorite spots. They serve amazing mostly vegan and vegetarian food and it's absolutely delicious. Everything is super fresh. I had their breakfast quinoa with apple and walnuts the last time I was there. That lead me to run home and recreate a version of it I'll call Apple Pie Quinoa Breakfast Bowl.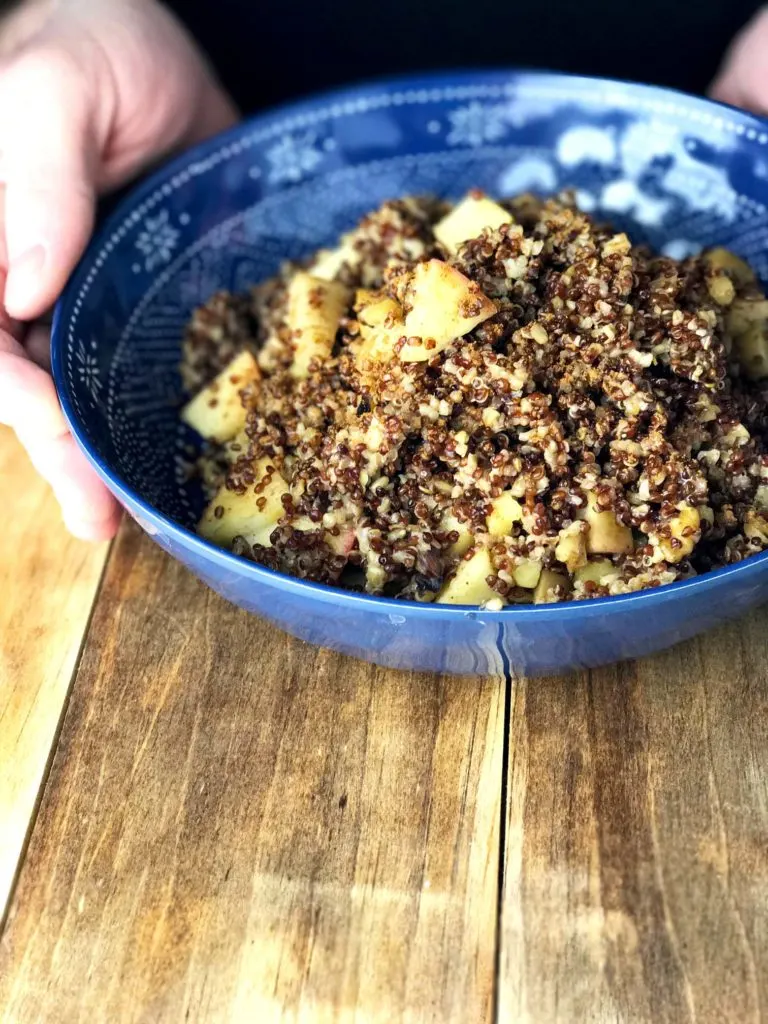 In my version, I added some steel cut oats to the equation. I also plan to have this with some vanilla almond milk. It's so comforting and yummy. This breakfast is like a giant hug with warm cinnamon and maple syrup. It's also hearty with the oats, quinoa and walnuts. I felt full for hours after eating this. Although sweet, it's not going to lead to a sugar crash.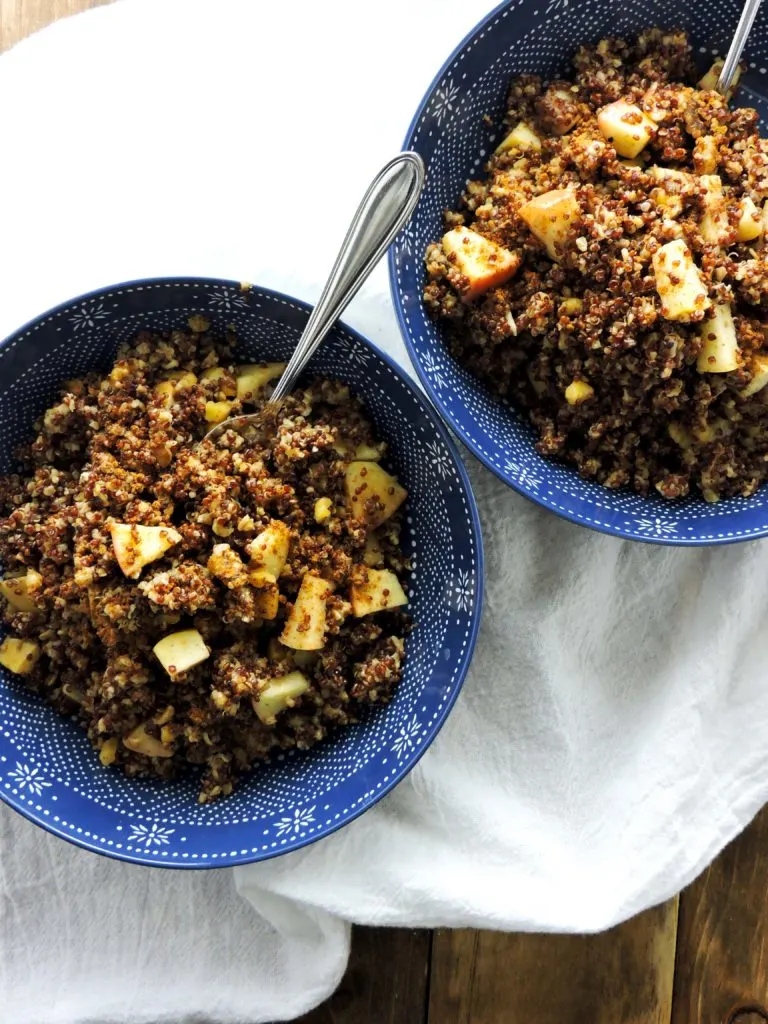 The textures and flavors are just lovely. If you think you don't like quinoa, give this one a try. I ordered it and my husband ended up sneaking quite a few spoonfuls and he often declares his dislike for quinoa. I guess this is why you should always give foods another chance. Foods like quinoa are so versatile that they become something completely different depending how you season them.
So… have I sold you on this Apple Pie Breakfast Quinoa Bowl yet? I sure hope so 😉 If you make it, tag me on Instagram @FreshFitKitchen.
Oh and if you want to make it later… PIN IT!

Save
Save
Save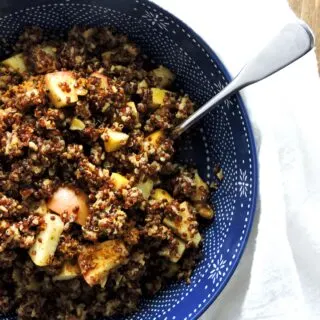 Apple Pie Quinoa Breakfast Bowl
Ingredients
1

cup

Red Quinoa

1/2

cup

Steel Cut Oats

1

large

Apple, diced

2

tsp.

cinnamon

3

tbsp.

Maple Syrup

1/3

cup

Walnuts, chopped
Instructions
Cook the oats and quinoa according to their package instructions.

In a large bowl combine the oats, quinoa, diced apple, cinnamon walnuts, and maple syrup.

Serve with a drizzle of vanilla almond milk if desired.