Hey friends! I hope you're following along with the Fresh Fit Kitchen Healthy Changes Challenge. So many pretty dishes to inspire you. Please tag me on Instagram @freshfitkitchen and use the hashtag #ffkchallenge so I can see what you're up to.
This Week at Fresh Fit Kitchen Jan Week 2 Recipes
These Peanut Butter Banana Oat Muffins are sweet enough to be dessert, but healthy enough to eat for breakfast.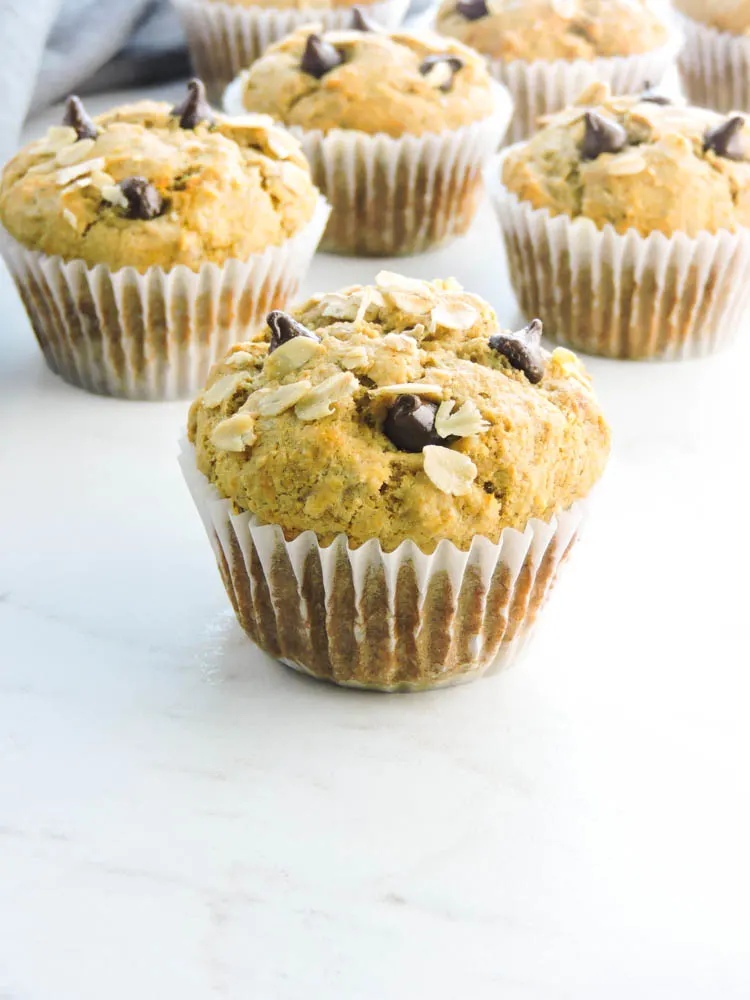 Crispy Tofu Street Tacos with Spicy Chili Sauce will have you craving a meatless Monday – Taco Tuesday mash up.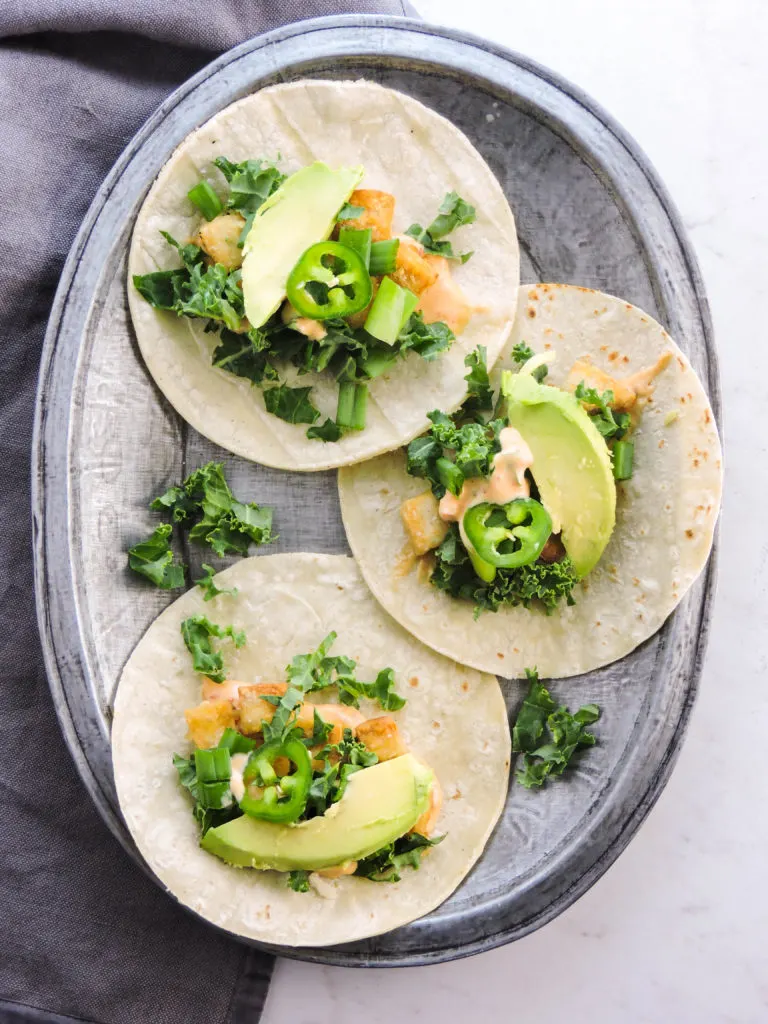 Things I am loving right now:
These Kind Breakfast Bars. The Almond Butter is delicious and they are a nice real food treat. Check them out at your local grocery store. Great for on the go snacks or breakfast.
Easy Bagels by Gina from Skinnytaste. Oh my gosh you guys- these bagels are magic and healthier than the ones you buy at the store.
The love your body movement. I don't know if it's the times we are living in or what, but it seems like everyone is promoting a more positive body image, less diet culture, and just over all enjoyment of life. Follow people who inspire you. We have enough doubt creeping in on the daily. Positive vibes only.
Sunday night baths. I've really taken to Sunday night self care rituals. A long bath, face mask, manicure or quiet time reading. It doesn't have to be a lot, but I find that the saying is true. "A Sunday well spent leads to a week of Content."
Mint Tea- Yes mint! I have been having mint tea after dinner each night and I find it helps to curb any urge to snack in front of the TV. It also helps with my digestion. Some foods tend to be hard for me to digest. A quieter tummy means I sleep better. 😉 I love Celestial Seasonings Peppermint Tea.
I hope you have an amazing week. If you make a recipe, please leave a review. It helps me as well as other readers to know how they worked out for you. 🙂