It's Easy Being Green Smoothie takes the guesswork out of smoothies. Have you ever just thrown a bunch of things in the blender and prayed? I know I have and the result is usually something not so appetizing. There's something about drinking stuff that's green. Suddenly I feel reset. I realize now that I typically make the smoothie thing way too difficult. I admit that I lust after the beautiful smoothie bowls I see on Instagram. I think, "Why can't I be so creative?" That's why I call this the "It's Easy Being Green Smoothie". It's easy. No frills. Just really good food to get you on track.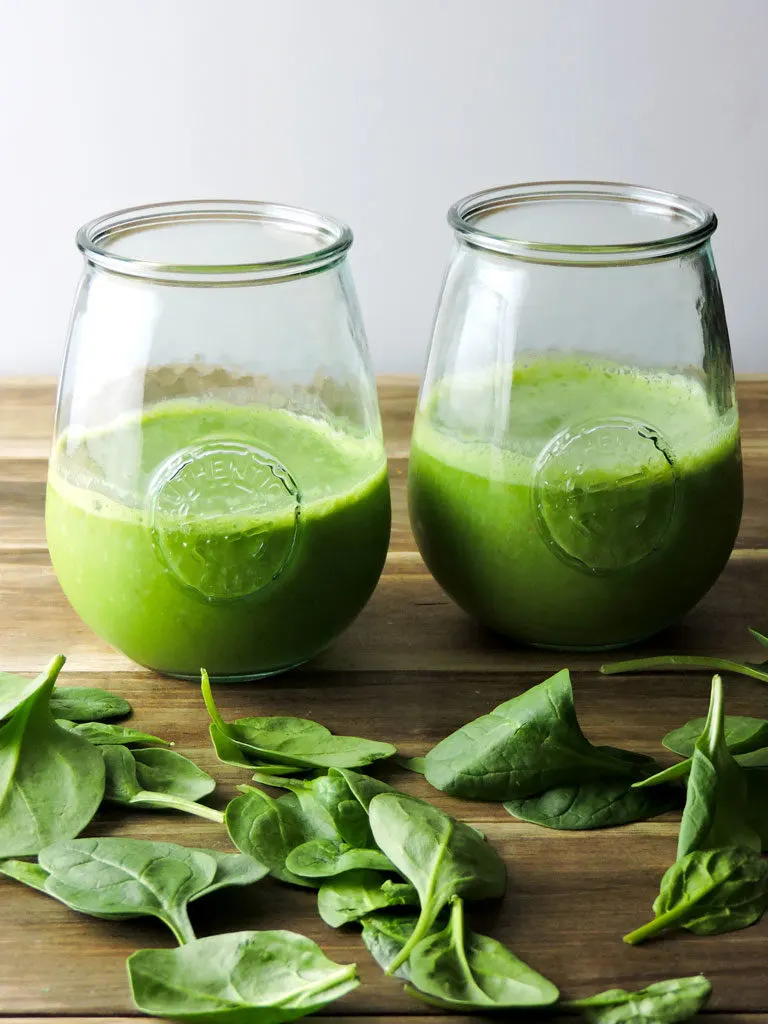 I am loving these Dole fruit and veggie blends. By no means is this a sponsored post, I just need to tell you my friends, these things are the bomb. They really help you do double duty on your smoothie game. Add some spinach and almond milk (unsweetened) and you're set. There is not one bit of sugar, honey, or agave in this smoothie and I can nearly guarantee unless you're used to eating cake for breakfast, that you will not miss it. Starting my day with at least a cup of fruits and veggies? Why not?
Now I know some of you are looking at the color and thinking you can't drink it. Or maybe you're saying, "my kid won't drink that." "My husband won't drink that." Serve it to them in an opaque container the first time. I can nearly guarantee success because it tastes like a total treat. They won't even know you're sneaking spinach in. You sneaky little thing you. The banana, orange, pineapple and mango in the Dole blends completely covers any trace of spinach flavor. Go for it.
I like to start my day with this smoothie. If you don't feel like you have time in the morning and you're willing to accept a thinner consistency, it also keeps well in the fridge over night. I make them and put them in mason jars for my husband and I. Sometimes I sprinkle some chia seeds on the top of mine for added vitamins, but if you just want to keep the ingredients to 3, don't bother. This is super healthy all on it's own.
It's Easy Being Green- I promise!
Healthy doesn't have to be complicated. It can be really easy and really delicious. So, if you've yet to hop on the green smoothie band wagon, here's your chance. A nice non-intimidating way to feel amazingly healthy all day long.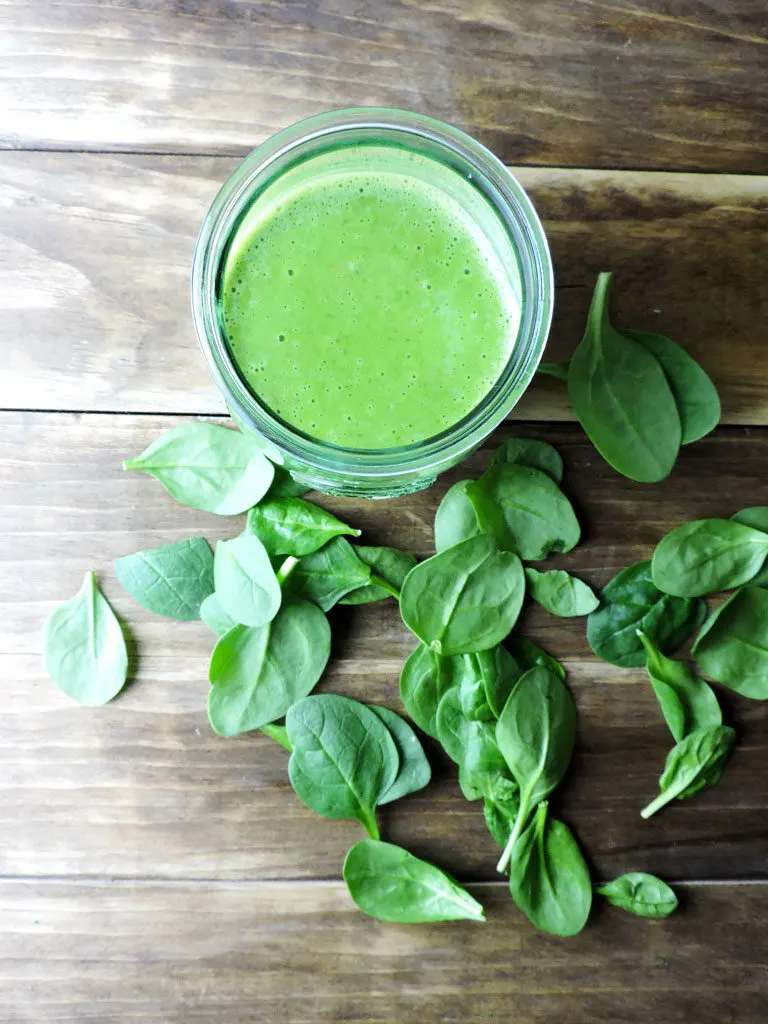 If you try this , please let me know in the comments or take a picture and hashtag it #freshfitkitchen on Instagram. I'll regram my favorites!
Save
Save
Save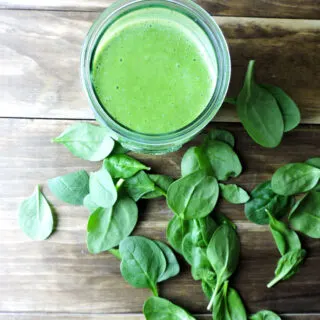 It's Easy Being Green Smoothie
Ingredients
2

cups

Baby Spinach

1

cup

Almond Milk, unsweetened vanilla

1

cup

Frozen Fruit Blend
Instructions
In a blender, first blend together the unsweetened almond milk and spinach until it's liquefied.

Add in the frozen fruit and blend until smooth.

Pour and serve!
Notes
I highly recommend including banana in your fruit blend. The Dole Fruit and Veggie Blends work great in this recipe.