In June 2019 I was fortunate enough to get sent a grill from the good people at Traeger. This summer I've been cooking and experimenting with it so I can provide you a real and honest review of the product. I'm sure like me you have questions about how it compares to other grills. This Traeger Grill review is an honest take on the functionality. Hopefully I can also answer some commonly asked questions.
Traeger Grill Review- How it Works
The operation is pretty simple, but the results are full of precision and complex flavors. Quite simply a motor turns the auger, which puts pellets into the firebox. There, a hot rod automatically ignites the pellets and a combustion fan keeps them burning. Traeger's new D2 technology features an even more powerful drive train which gives you greater power and temp control. I have their new 780 Pro with Wifire technology.
Gone are the days of flare ups and empty gas bottles. The Traeger Grill cooks with indirect heat. You won't get the hot spots and overly charred food that sometimes come with a gas grill.
Cook low and slow or high and fast
Perhaps the best thing about the Traeger is the fact that you only need one grill for the various types of outdoor cooking. You can slow roast a brisket at 200 degrees or grill a burger. A Traeger grill really meets you in the middle when it comes to grilling. Many people I know I have a charcoal, gas and a wood fired grill. Gas often provides that high and fast cook while the charcoal and wood smokers provide the low and slow cooks. With the Traeger you can do it all.
If you like a seared steak or burger, you'll still get those grill marks on your food and if you like fall apart ribs that you've cooked for 6 hours and glazed with barbecue sauce you can have that too.
Is food cooked on a Traeger grill Smoky?
The question of smoke flavor was one I had from the start. I am very picky about the smoke flavor in my food. I do not enjoy barbecue that tastes the bottom of the grill it was cooked in. That very strong smoke flavor just doesn't appeal to me. I need the meat flavor to shine through and I only like a kiss of smoke flavor. That's exactly what you get with Traeger. In fact some pellet flavors like apple, cherry, and alder wood are so gentle in flavor you can bake on your Traeger with them. Traeger chocolate chip cookies anyone?
Traeger provides a ton of pellet flavors as well as their super smoke technology on their other series of grills that will give you that extra smokey flavor. However, if you are the type of person who likes a stick charcoal smoker or a wood smoker you may not find the smoke flavor to be strong enough. I like the Traeger pellets so that's what I use, but in my research I did find competition barbecue people who recommended other wood pellets for a deeper flavor.
How Easy is the Traeger to Use?
Incredibly easy to use, that is probably the thing I love most about my Traeger. You literally fill the pellet hopper, plug it in, and with a push of a button you're making fire. It really cannot get easier than that. The Traeger manages keeping the temperature you've set. You really do not need a ton of grilling or barbecue skill to use the Traeger. I put my food on it, stick the probe inside it to monitor temperature and I go inside and wait for the notification to beep on my phone.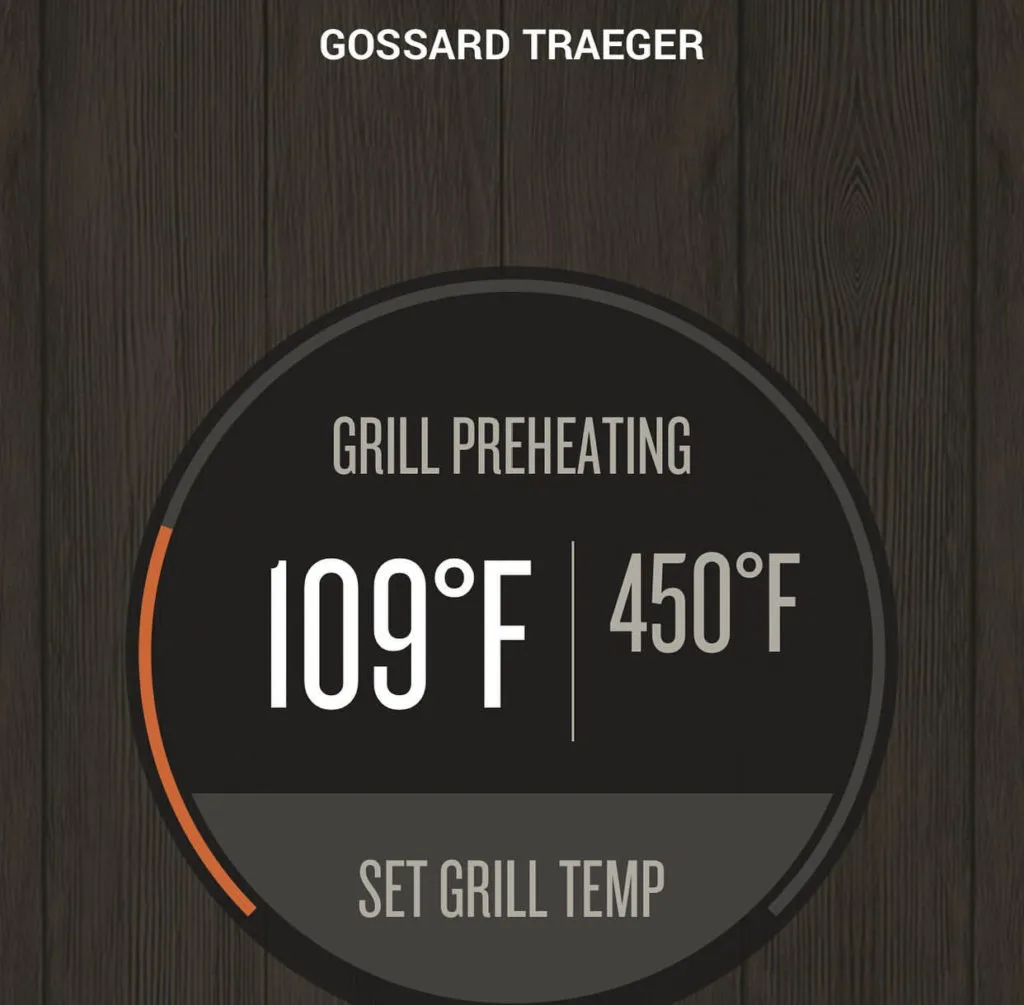 Does Traeger have good customer service?
I called their customer service once because I let the grill run out of pellets by accident and I was having some difficulty (all user error). The wonderful lady on the phone stayed on the phone with me to troubleshoot and she gave me great tips for moving forward should I run out of pellets while cooking. I was extremely impressed with their support.
I developed a few recipes for the Traeger and I think you'll enjoy them. You can find them at Fresh Fit Kitchen under grilling.
Comment below if you have a Traeger and tell me about it. If you're considering purchasing one check out their website to find the one that's right for you!