Before I start this post, I'll tell you up front that it's not sponsored in any way. I am not a travel blogger and I am not being paid to write this post. The photos are not edited and they share the lovely experience my husband and I had in Asheville North Carolina to celebrate our 11 year anniversary. If you want to know what to eat in Asheville North Carolina, and you're a foodie, you're in the right place. Let me take you on a little tour of the cutest little city I've ever seen.
What to Eat in Ashville North Carolina- Plan a Food Crawl
Food crawls are a great way to taste as much of a new city as possible. We do this often. We will start with apps and drinks in one place, move on and maybe have a salad, then an entree and finally dessert. It's such a great way to taste and see as much as possible.
Drinks at Tupelo Honey did not disappoint.
Main Courses
I thought we would have only a salad at the next location, but the atmosphere and food was so good at Chestnut that we had to stick around for the main event. As it would turn out Chestnut and Corner Kitchen are owned by the same team and both are absolute musts if you go to Asheville. We ate at Corner Kitchen on our way out of town and it was fantastic.
Like I said this is a candid recap and I was enjoying things so much and chatting with the nice couple we met at Chestnut, that I forgot to photograph the entrees. My husband had trout that was seared and served with polenta hushpuppies, caper berries and this amazing crab topping. I had filet. We shared bites and I couldn't decide which I loved best.
Dessert- Hotel Style
Not Pictured on our food crawl, but well worth the visit:
Biscuit Head – Gravy Shooters? Jam Bar? Yes Please. This place is a taste of the south indeed.
Hole Donuts- This place was highly rated, but we were too stuffed to go.
Double D's Coffee and Dessert. Coffee and Dessert from a double decker bus! I wanted to stop, but again.. too full.
Breakfast at the Hyatt was sooo good! Avocado salsa for the eggs and a different build your own breakfast bowl theme every day!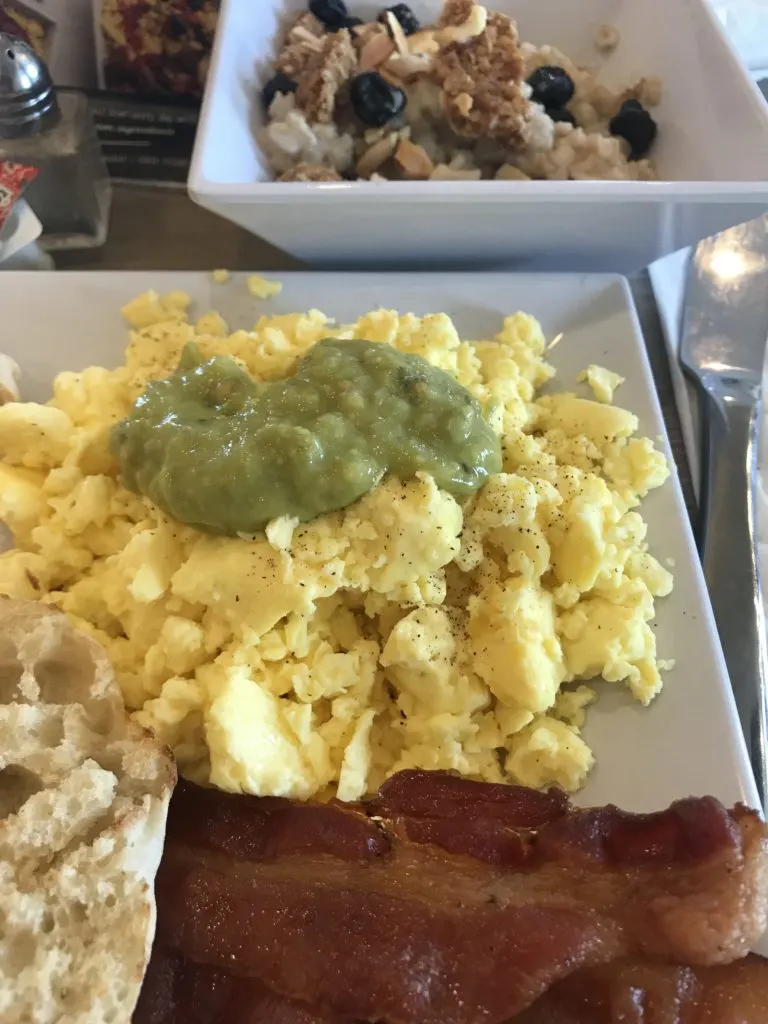 If tree lined streets and beautiful walks are your thing- Asheville is your city.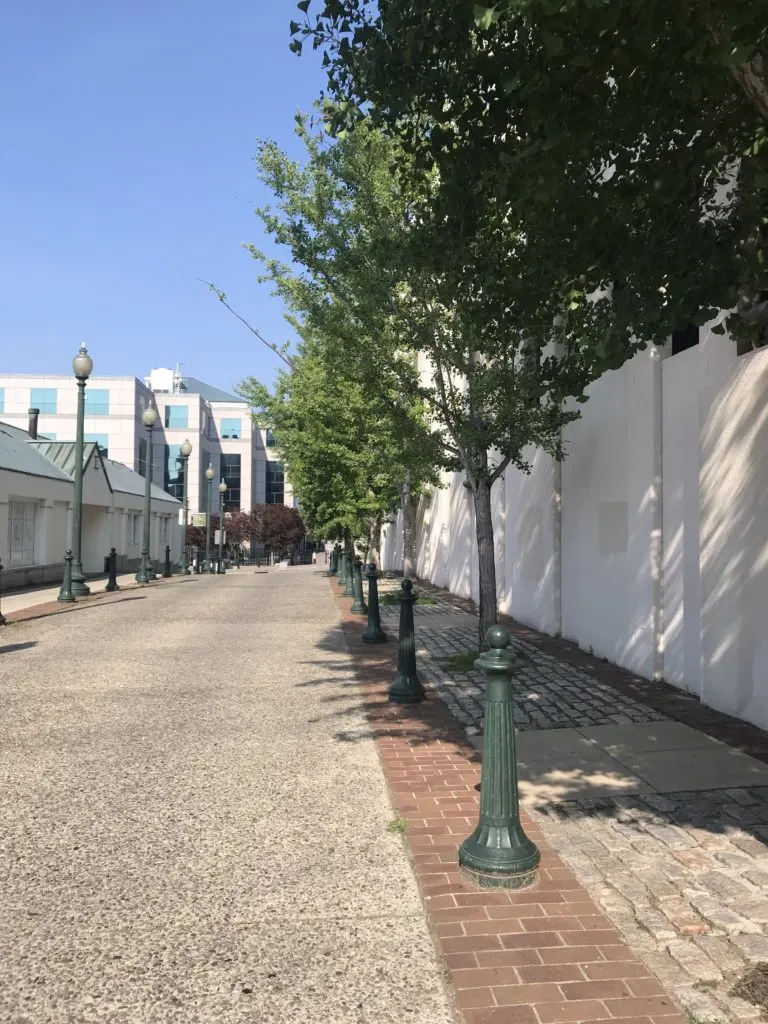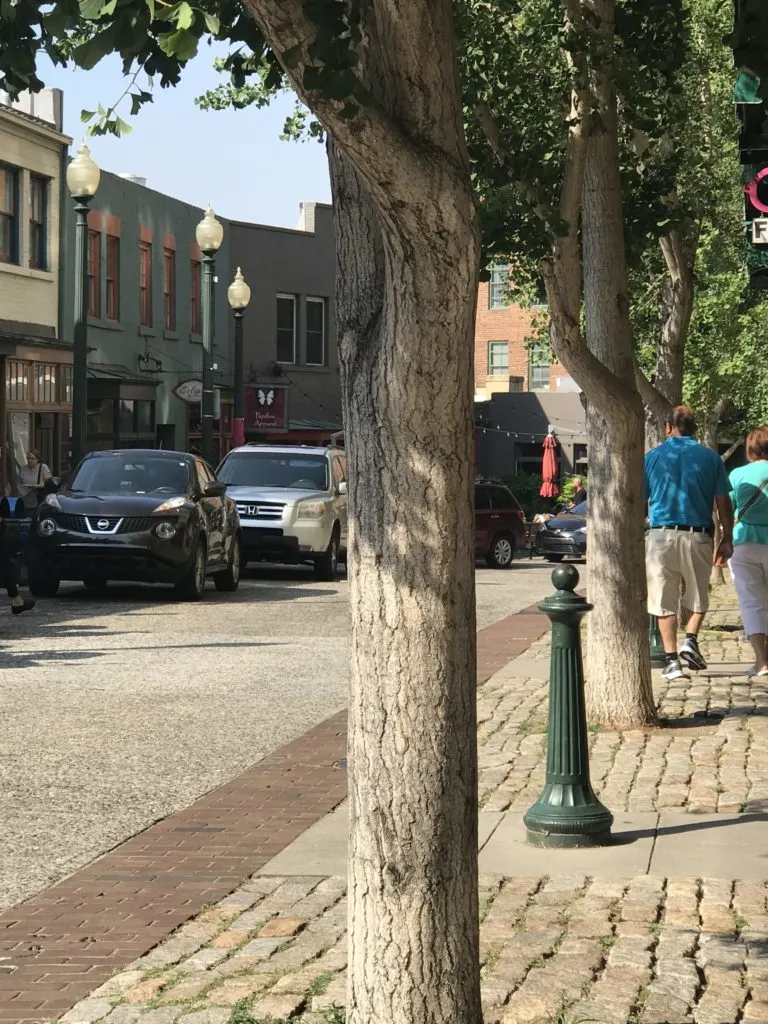 Mountain views are also readily available
We were in Asheville in July. You'd think it would be miserably hot, but the mountains really do keep it cooler. In fact the locals told us it was hot when compared with their normal weather pattern. We found it quite comfortable.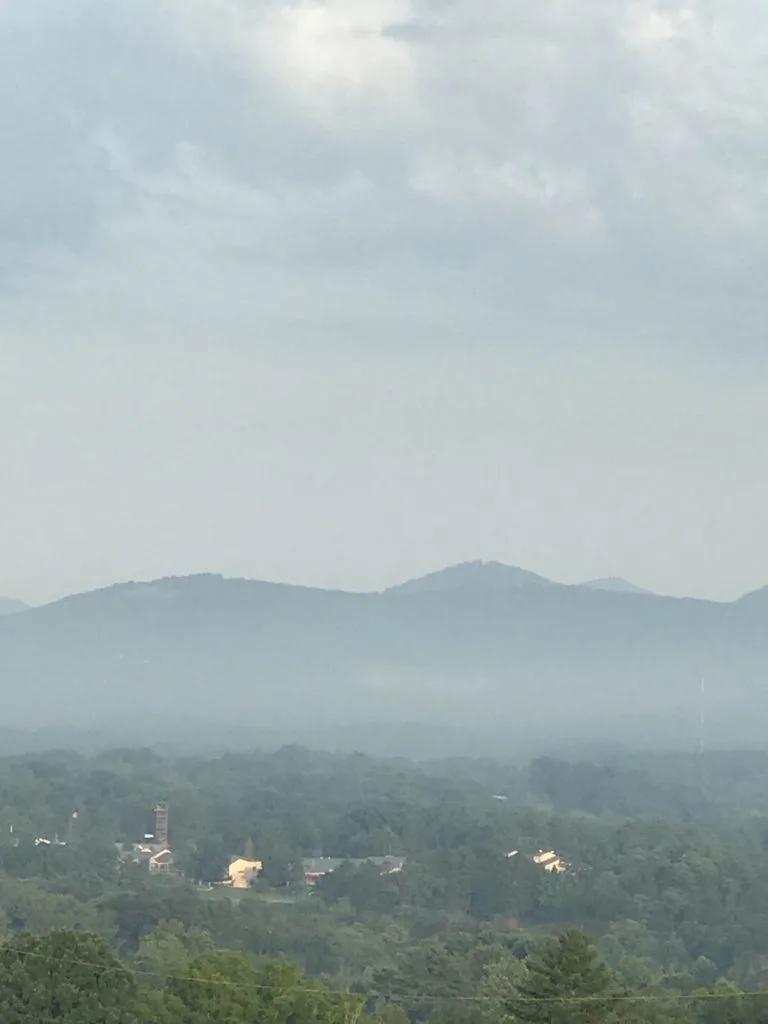 Asheville shopping
Should I go to the Biltmore when visiting Asheville, North Carolina?
Originally, we planned to go to the Biltmore Estate. I will definitely be back to Asheville and I'll make time to see it, but on this trip, we just didn't feel we had the time to devote. I really wanted to relax, eat good food, and enjoy my surroundings. Everything I read said the Biltmore requires at least 6-8 hours to fully experience it. Factor in that you need to pay $75 just to get in the place, and you really need to consider if this fits your trip.
We were traveling further south to Hilton Head Island, SC after we left Asheville, so it didn't make sense this trip. I do highly recommend the shopping at Biltmore Village and eating at Corner Kitchen. We stopped at Corner Kitchen on our way out. It was the perfect diner style menu with locally sourced ingredients and yummy classics.
I had a falafel salad and my husband had a patty melt that was the special for the day. The slogan on their shirts reads, "Your body is a temple. Worship gravy." Now, that's a slogan I can get behind.
We were only in Asheville for 2 days. I want to go back for more and I hope this guide helps you with what to eat in Asheville North Carolina. If you want a vacation with a slower pace, amazing food, good shopping, and beauty all around, this is the place. Thanks for coming on my little food crawl. Let me know in the comments below whether you've been to Asheville or if you know of other cities that might be like it. I'd love to know!