One of the best meal prepping tips I can give you is to cook once and eat twice. What I mean by that is you should be cooking meals that will yield good left overs you can make use of. My easy healthful cinnamon flax waffles are decadent enough for brunch, but make quick work of week day mornings. I simply make more than my husband and I can eat and either refrigerate or freeze the left overs. Pop these into the toaster on a Monday and you are set.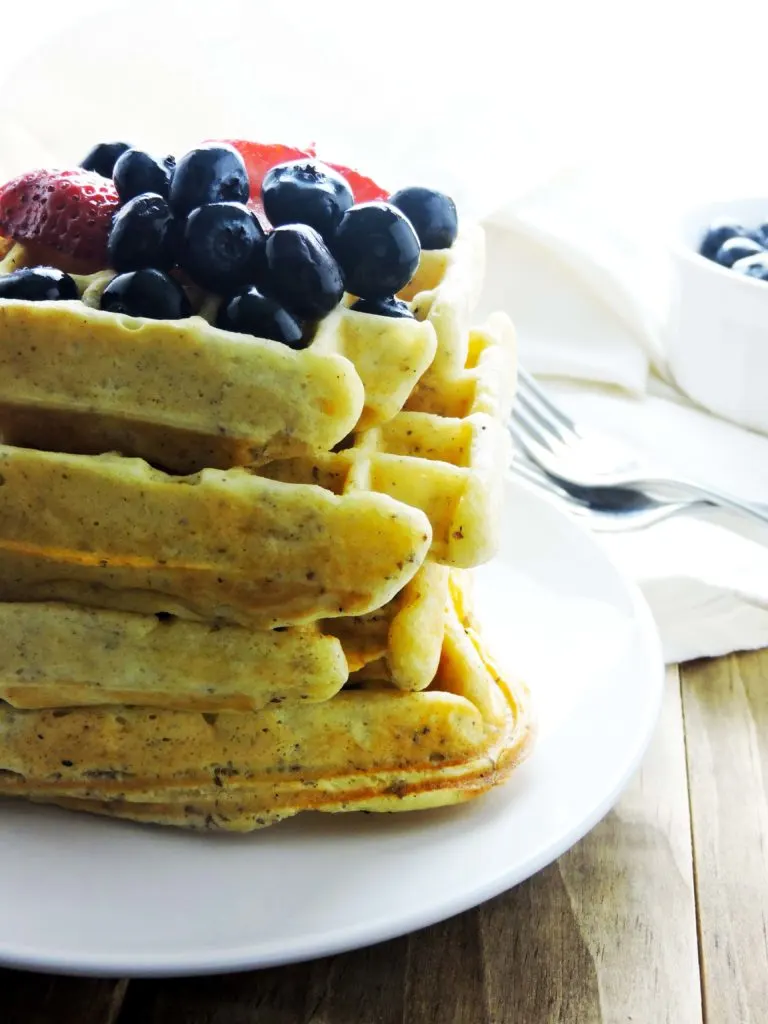 When you consider how to healthy up a recipe, think about how you can replace ingredients. Normally waffles have buttermilk and plain white sugar. These have maple syrup and Greek yogurt to mimic the tang of buttermilk. Greek yogurt also adds protein. Cinnamon is known to lower blood sugar. Ground flax seed gives a hit of Omega 3. Vanilla adds a nice sweetness without added sugar. You have to think through how you can achieve flavor with things other than sugar and fat. If you can master that, there is almost no food that's off limits. Except maybe fried Oreos. I've never had a fried Oreo, but if that's your thing, know that I haven't been able to replicate that one. You'll just have to leave that as a once in a while treat.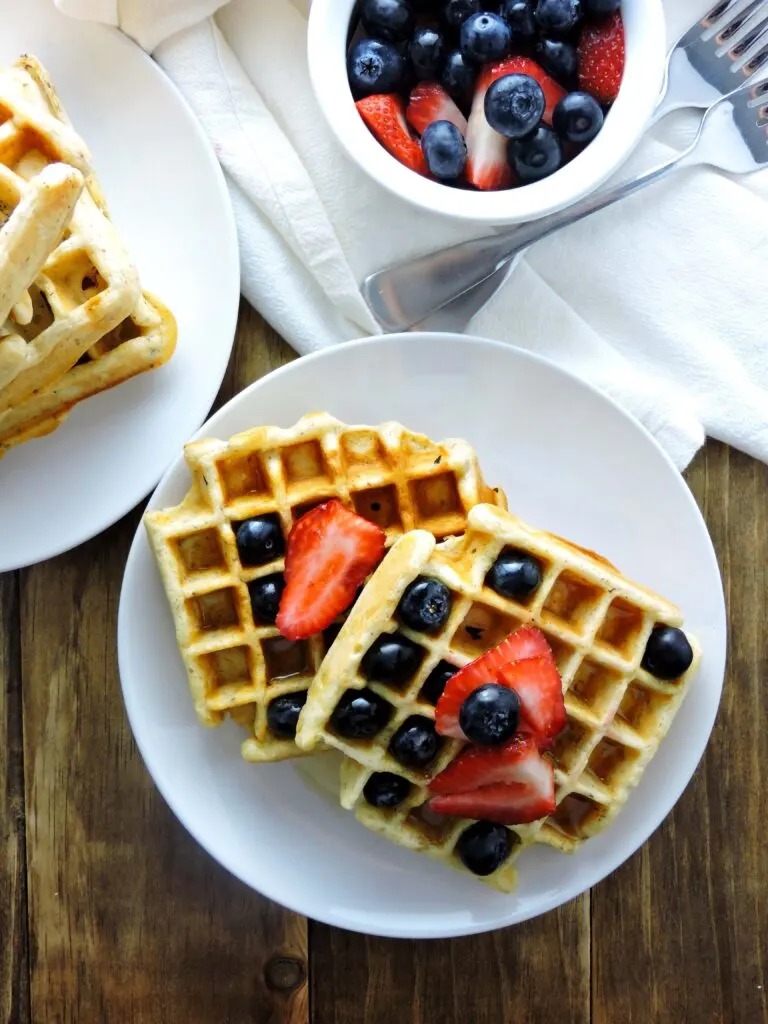 My point is, you can enjoy waffles on the weekend and throughout the week if you think through the ingredients. Nothing is off limits when you're eating real whole foods.
Save
Save
Save
Save
Save
Save
Save
Save
Save
Save
Save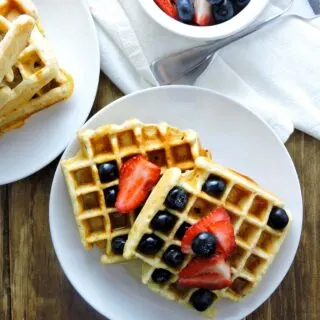 Easy Healthful Cinnamon Flax Vanilla Waffles
Ingredients
2

cups

Self rising flour

1

tsp.

cinnamon

2

tbsp.

Ground flax seed

2

tsp.

Vanilla extract

2

large

eggs

3/4

cup

milk

1/2

cup

Greek non-fat yogurt

1/4

cup

Maple Syrup

2

tbsp.

Butter, melted
Instructions
Preheat your waffle iron. Preheat your oven to 180 degrees or it's lowest setting. This is how you'll keep the waffles hot while you make all of them. Mix together the flour, cinnamon, and flax in a large bowl and set aside.

In another bowl mix the eggs, milk, greek yogurt, vanilla, maple syrup and melted butter.

Slowly add the dry ingredients to the wet ingredients. Do not over mix.

Brush a little melted butter onto your waffle iron and cook according to your tastes. My waffle iron is Food Network brand and I love it. It has a green light for when it's ready and the settings range from crispy to soft. Just remove the waffles when it beeps. You'll need to read the instructions on your particular waffle maker, but mine took about 10 minutes.