Whoa! Have we really hit double digits? The year is rolling on whether we like it or not. Hopefully you're rolling on with your healthy meal planning. Fresh Fit Meal Plan Guide Week 10 is focused on gluten free meal planning. The meals featured this week focus on a gluten free life style. The switch to a gluten free life can be daunting. Our instincts have us focusing on what we can't eat, instead of all that we can. It's important to look at recipes and menus through the lens of what you can enjoy versus the foods you're trying to avoid. Gluten free diets still include all fruits, veggies, meat, rice, eggs, quinoa and gluten free oats. There are endless possibilities!
First we'll start with 5 tips to keep a gluten free diet super healthy:
Avoid purchasing cookies, cakes, and any highly processed gluten free food. Do not mistake gluten free for perfectly healthy. A cookie is a cookie…. is a cookie.
Find ways to replace the breads and pastas you'd normally eat with vegetables. Think zucchini noodles or a bed of lettuce instead of a bun.
Make your own dressing if at all possible. If you really want to consume zero gluten, sauces are a huge culprit. Vinegar and Olive Oil are your safest bets.
Read up on gluten free baking and don't be discouraged. Oat flour and Bob's Red Mill brand 1:1 flour are the best options I've found. Almond meal and coconut flour take some work so follow trusted recipes and keep trying new things. Baking can be challenging, but is entirely possible.
Oats are often produced in a plant with other gluten containing items. If you need to have zero cross contamination purchase oats labeled gluten free. Bob's Red Mill and Quaker make them.
Fresh Fit Meal Plan Guide Weekly Breakfast :
Apple Pie Quinoa Breakfast Bowl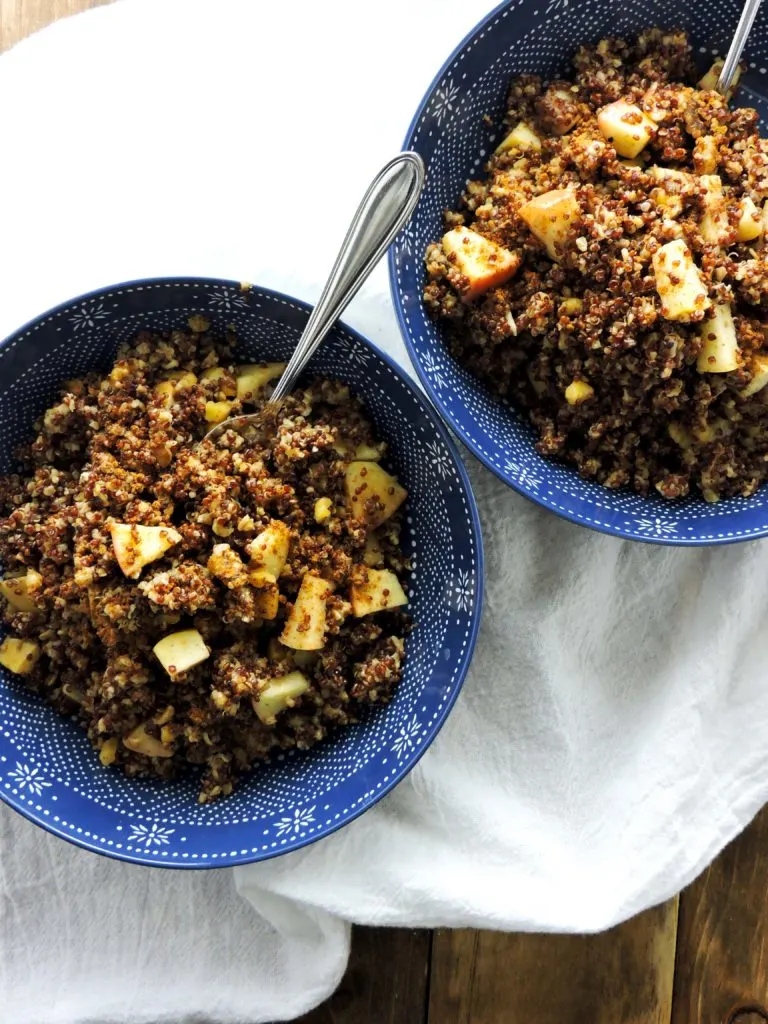 Fresh Fit Meal Plan Guide Week 10 – Dinners
Salmon Quinoa Broccoli Spa Bowl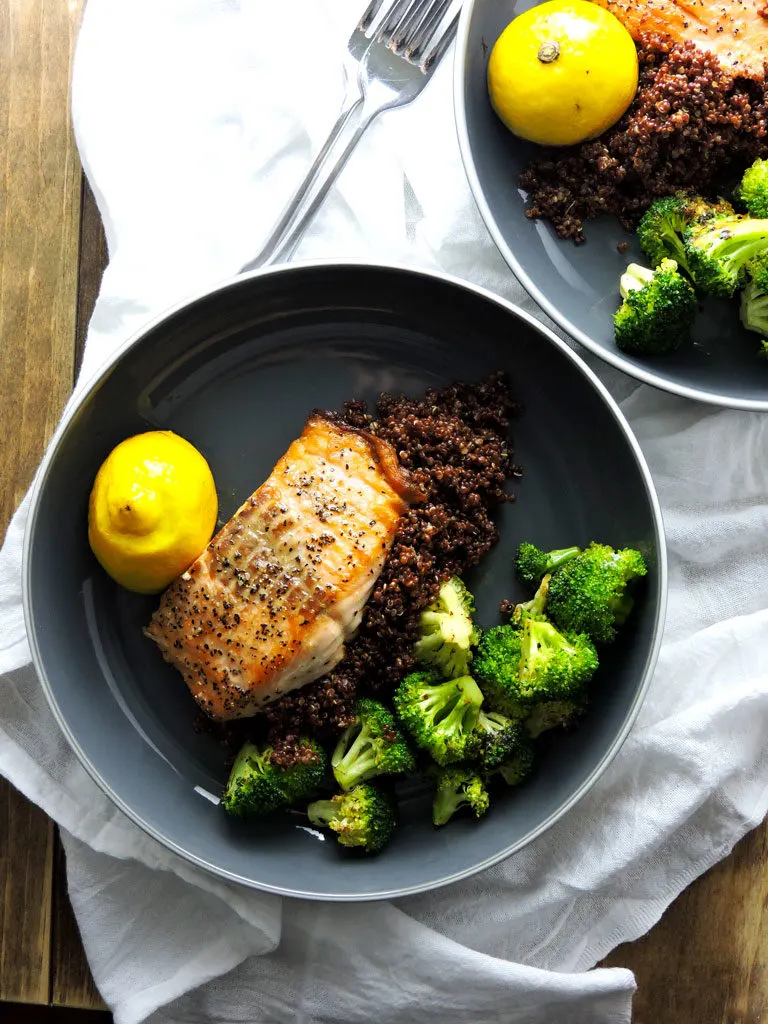 White Bean and Kale Detox Soup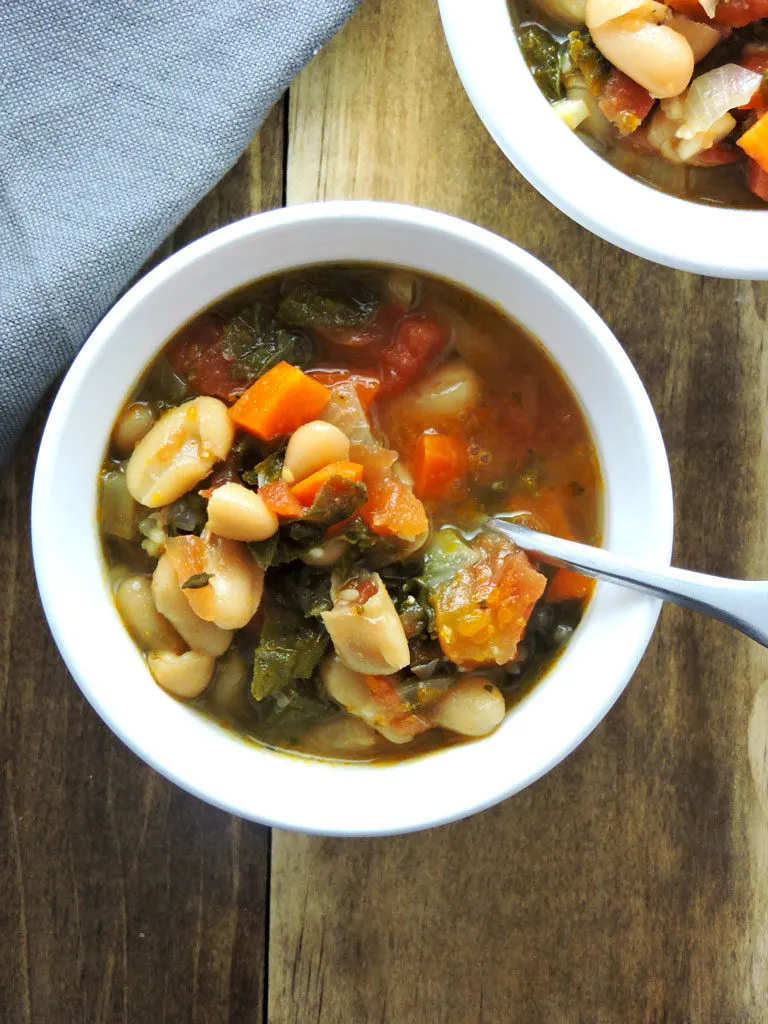 Crispy Tofu Super Food Fried Rice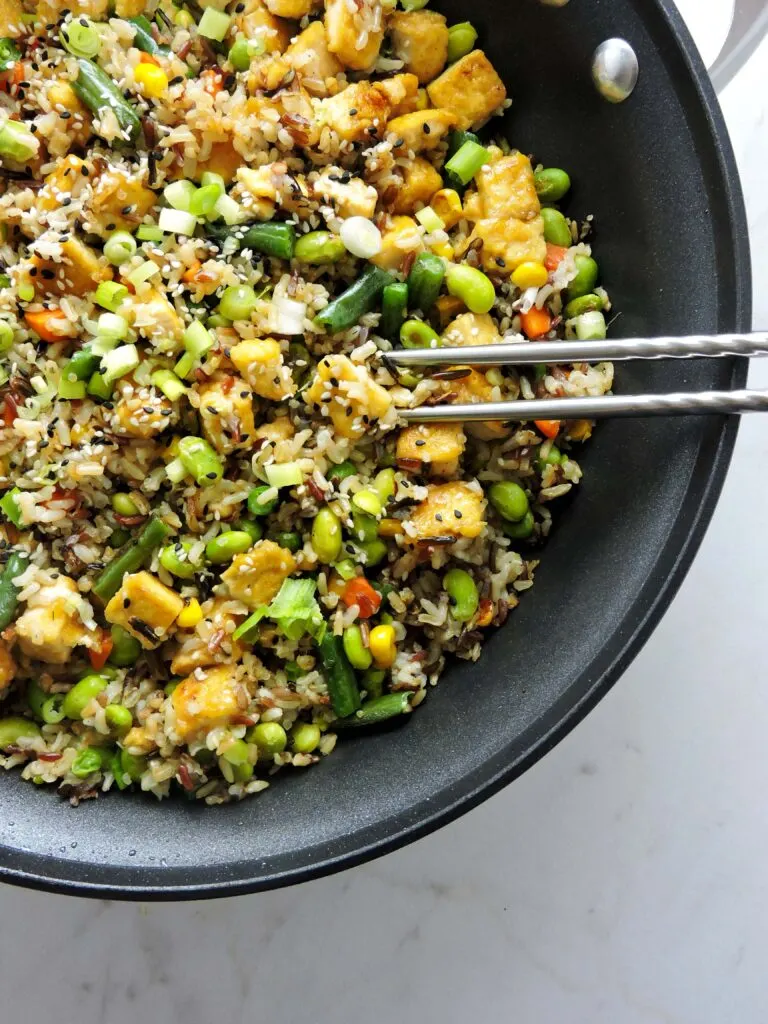 Kale and Roasted Butternut Squash Salad – add grilled Chicken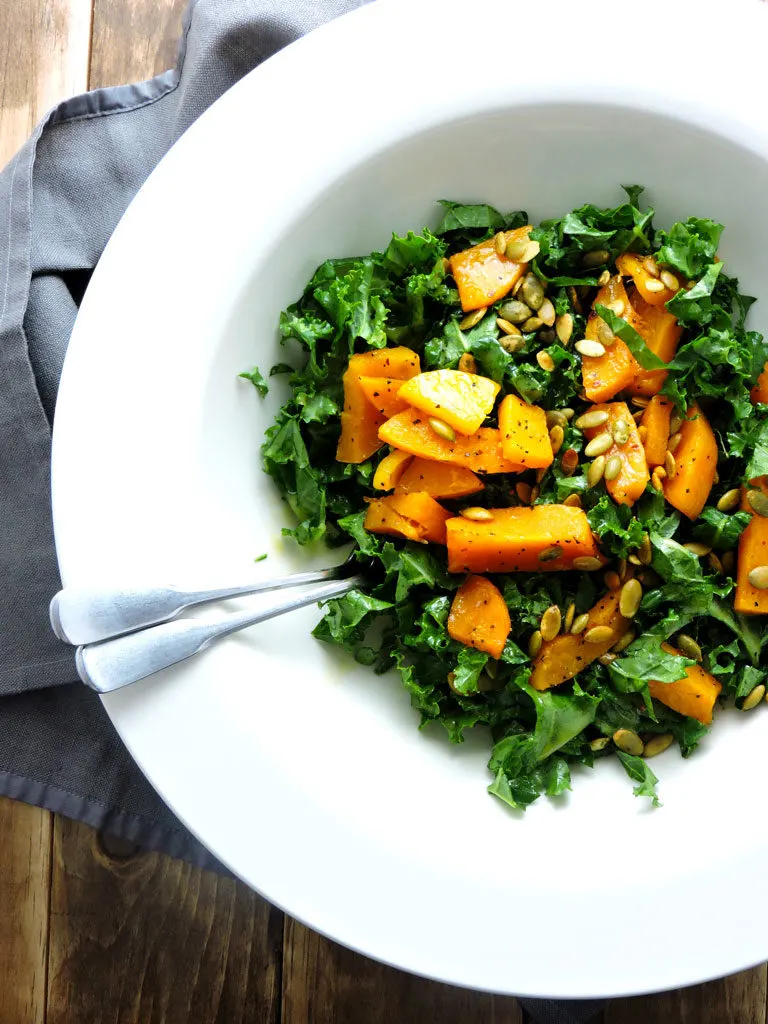 Turkey Bolognese Spaghetti Squash Boats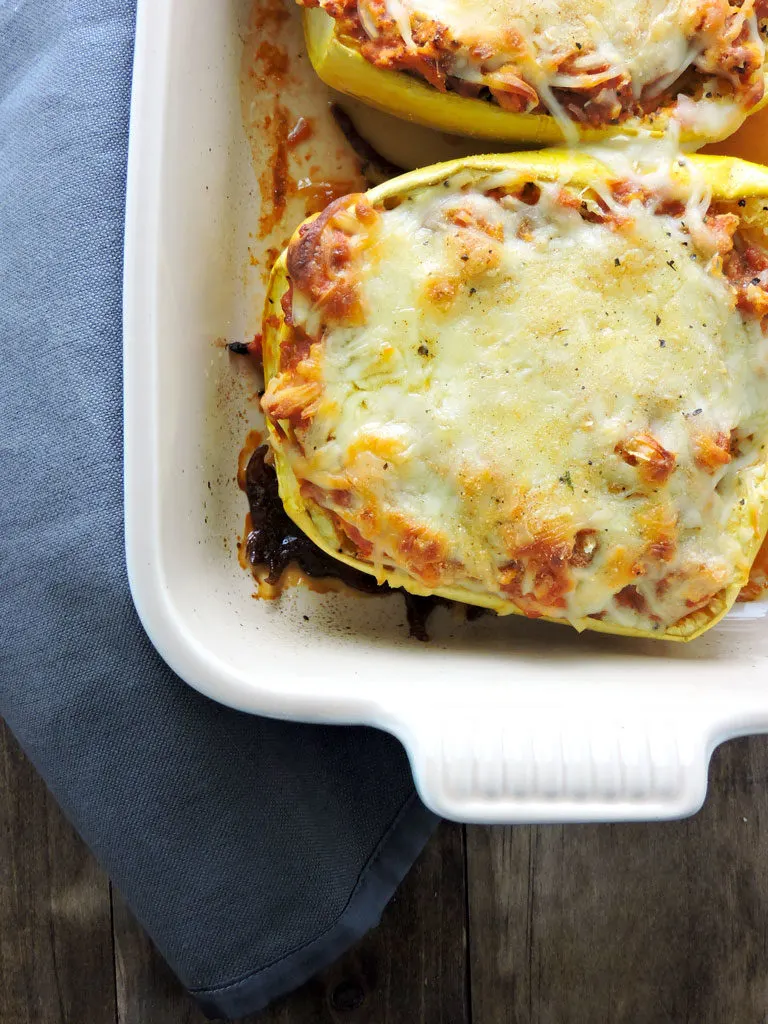 So there you have it- Fresh Fit Meal Plan Guide Week 10. A week of gluten free, but above all delicious meals anyone can love. If you make these this week tag me at Fresh Fit Kitchen on Instagram and I'll share my favorites!
Save
Save
Save
Save