Hello everyone! I am writing this from the comfort of our new back yard. My husband, Stanley and I just moved from a town home to a cape cod on 2 acres and we are loving it. Moving is a lot of work, so that's why you haven't heard from me much, but hopefully my new kitchen will provide me some fresh inspiration. This healthy and hearty Kale Apple and Walnut Salad is one of the first things I made in our new home.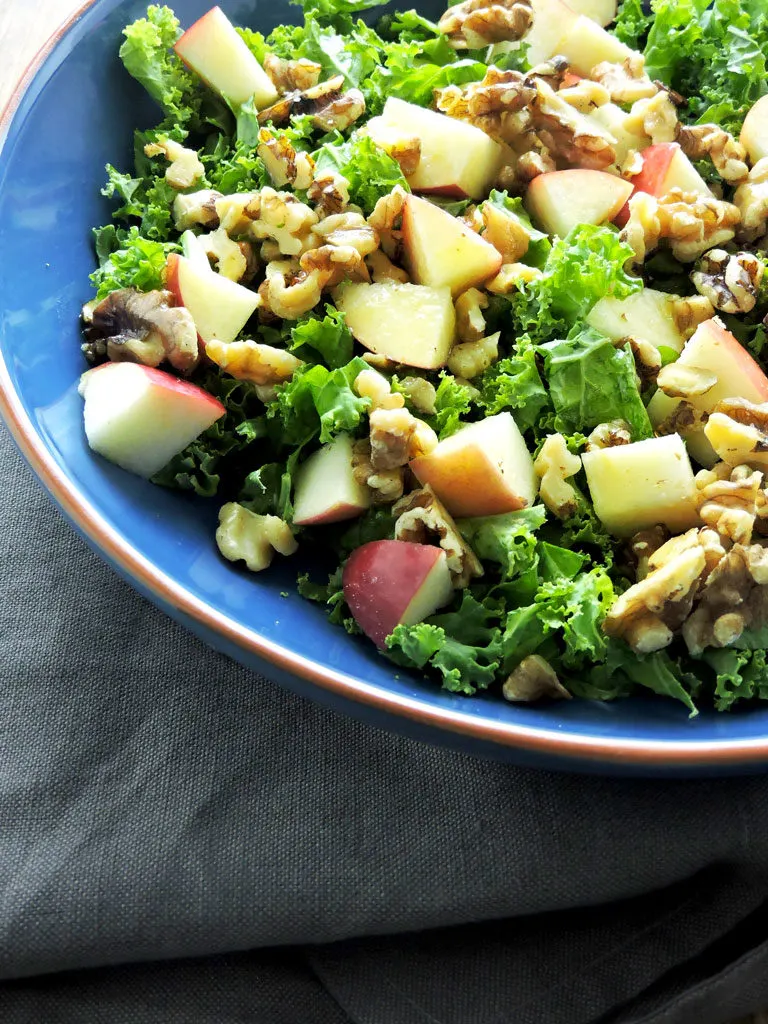 While moving you basically eat whatever you can get your hands on and that is not often vegetables. For our first meal, this salad hit all the nutritional high notes. Kale, apples, toasty walnuts and a nice clean honey lemon dressing to top it all off. After eating this salad, it feels like you could rule the world.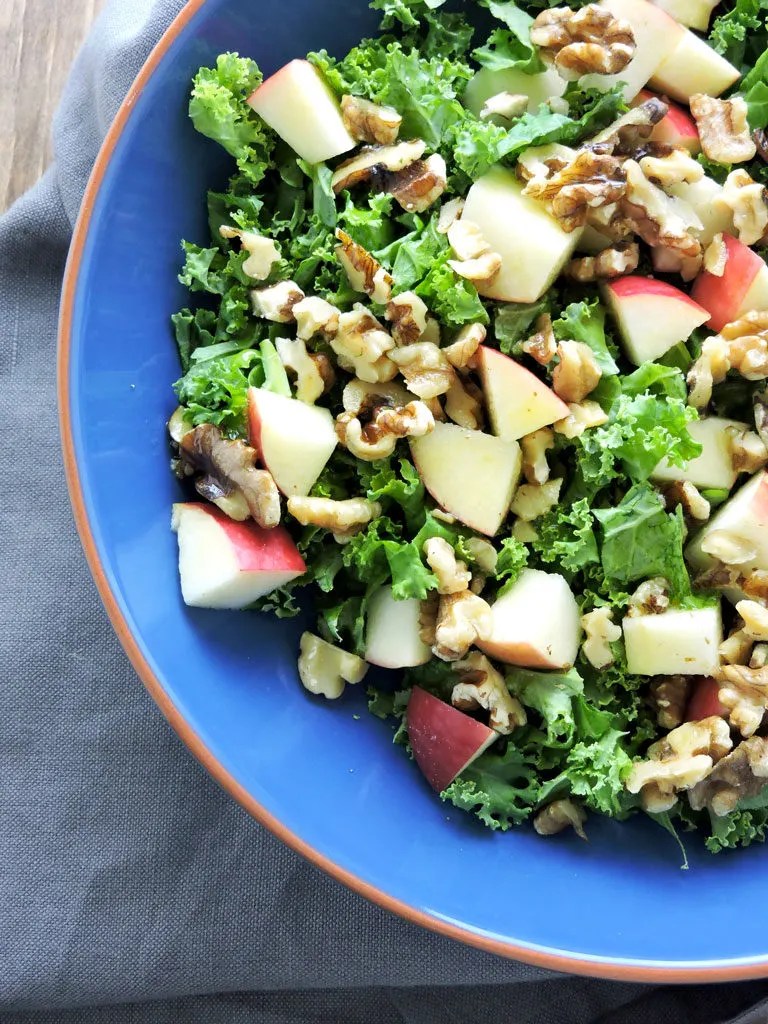 A week before we moved, I basically lost use of my kitchen. We were eating bagged salads and more microwave food than I care to admit. I simply couldn't wait to get this salad together and chow down. The ingredients are in season too, so it's an incredibly budget friendly meal. I think Kale Apple and Walnut salad would be perfect on the Thanksgiving table as well. With all of the carbohydrate heavy foods, you need a little something green to top it off.
Enjoy and thank you for being patient with us as we settle into our quiet country life.
Save
Save
Save
Save
Save
Save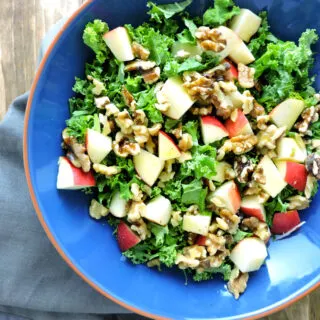 Kale Apple and Walnut Salad
Ingredients
4

cups

Kale, shredded

1/2

cup

Apple, chopped

1/3

cup

Walnuts, chopped

1/4

cup

Lemon Juice

1/4

cup

olive oil

2

tsp.

honey or maple syrup

pinch of salt
Instructions
Take the stems out of the kale and finely shred it with a knife. Make sure to massage the kale for about 30 seconds to soften it.

Chop the apple- I like to use a pink lady or honey crisp apple for this salad, but you can use your favorite one.

Toast the walnuts in a dry skillet until they are fragrant. Be careful not to burn them.

Throw everything into a bowl. Mix the olive oil, lemon juice, honey and pinch of salt in a mason jar. Shake the jar until it's well incorporated.

Toss the dressing with the salad. Serve!
Notes
If you are Vegan, use maple syrup instead of honey in the dressing.