Fall is officially upon us. Days are shorter, cooler, and I am craving some delicious soup to warm me up. Today I am sharing some of my favorite fall soup recipes along with some of my favorite fellow bloggers. These will get you ready for big game, entertain a crowd for that fall party or make for a perfect meal to curl up on the couch with a good book. So let's get to some of my favorite Soups and Stews to Warm Up for Fall.
Fall White Bean and Kale Detox Soup– by ME!
This is one of those soups you make when you need to atone for your over indulgence. It's also a great meal to make for your office lunches this week. It reheats beautifully.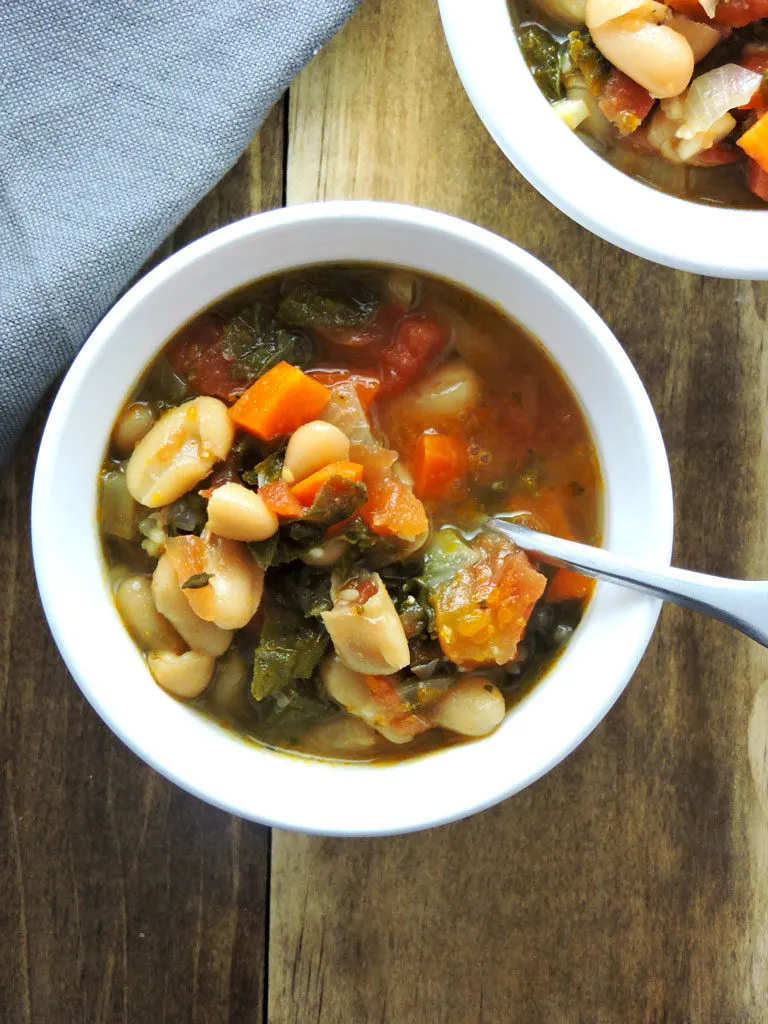 White Bean Chicken Chili Soup by HipFoodieMom- Alice makes some gorgeous food and as you can see here she takes beautiful photos of that food as well. Who doesn't love a little spice? Perhaps whip this up for your hungry trick or treaters!
Slow Cooker Broccoli Cheese Soup by Erin at Well Plated. This recipe has taken over my Pinterest feed these days. It's super easy and many commenters have said goodbye Panera and hello Slow Cooker Broccoli Cheese Soup!
Spicy Southwest Lentil Chickpea Chili – By Me! A meat free chili that is hearty and filling. Add some tortilla chips and fresh avocado and you've got the perfect party dish.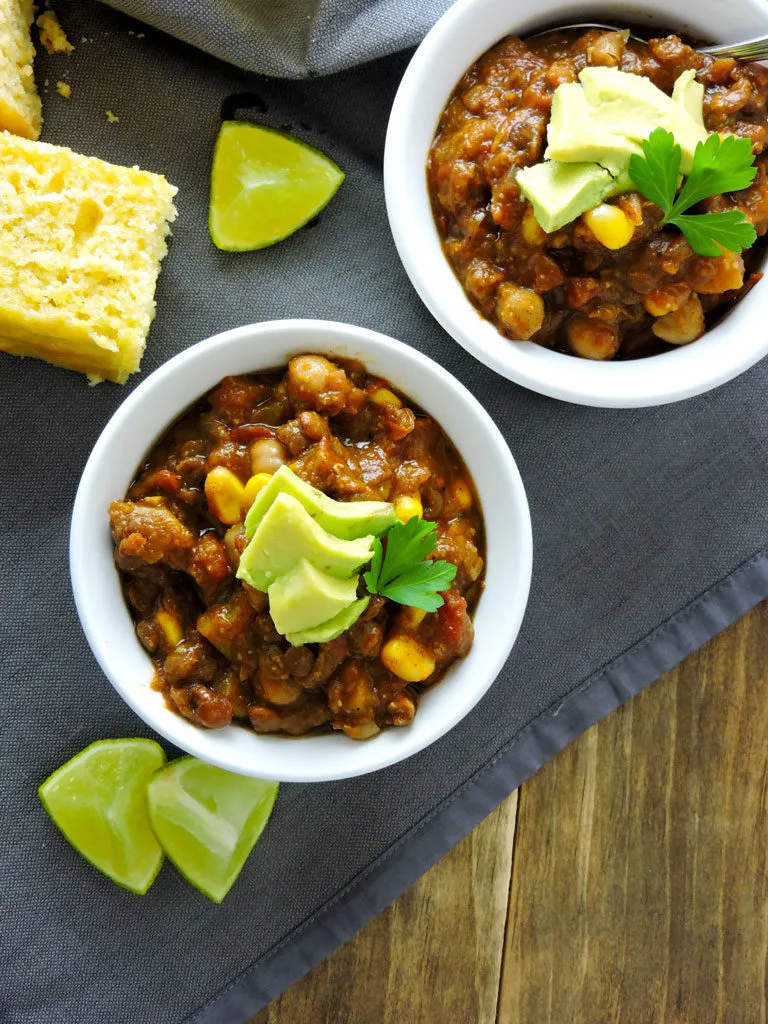 Ginger Pumpkin Carrot Soup by Stacey of StaceyHomemaker- Embrace the flavors of fall with the warmth of pumpkin and ginger with a hit of sweet from the carrot.
Slow Cooker Shredded Beef Chili by Karly of Buns in My Oven- Shredded beef is such a nice addition to this hearty slow cooker chili. Another perfect recipe for your trick or treaters because it can stay warm in the slow cooker while the kids are in and out collecting candy.
One Pot Lentil and Swiss Chard Soup by Christine from Thyme and Toast- One Pot, nourishing and hearty, this soup is truly good for the soul.
Save
Save
Save
Save
Save
Save
Save
Save
Save
Save
Save
Save
Save