The one pan plan. The one pot wonder. Whatever you call it, it really simplifies things. I love to cook. I hate to clean up so the fewer dishes; the better. My husband does the dishes, but if I can make it easier on him, I try. This week's meal plan guide is dedicated to One Pan Meal Inspiration so you can keep it easy on yourself or those who might be cleaning up after you.
One Pan Meal Inspiration-Breakfast
Apple Pie Quinoa Breakfast Bowls
Cinnamon, apple, oats and protein rich quinoa are like a big hug in the morning. Just make a big batch, portion into containers and enjoy it all week long. I like to reconstitute mine with a little vanilla almond milk.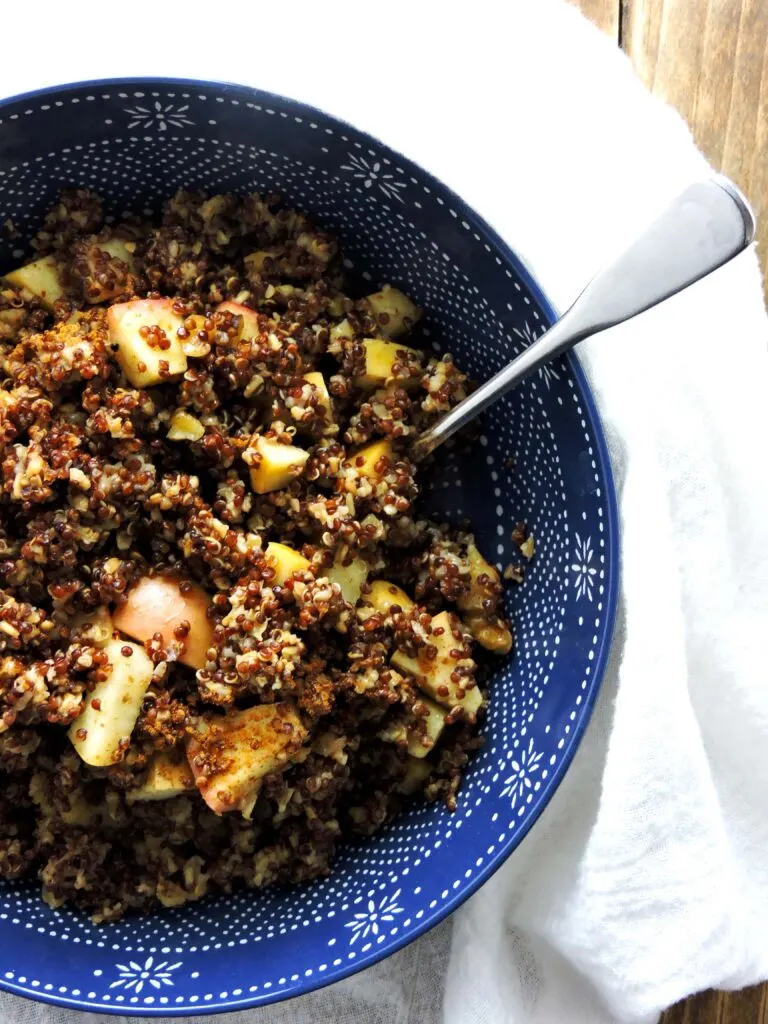 One Pan Meal Inspiration- Dinner
This one is from the archives and I kind of forgot about it. I am so excited to make it. Yes it's lasagna. Yes it's all made in one pan, and yes it is super delicious.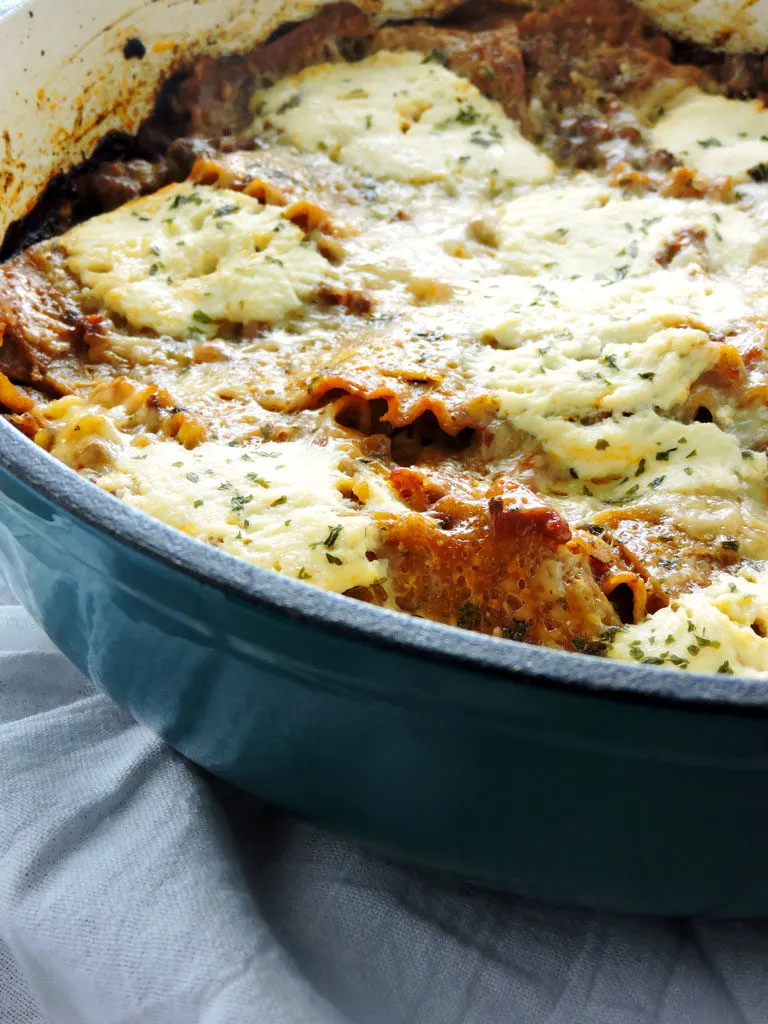 I love burrito bowls. I hate all the individual assembly of items. I solved that problem with this one.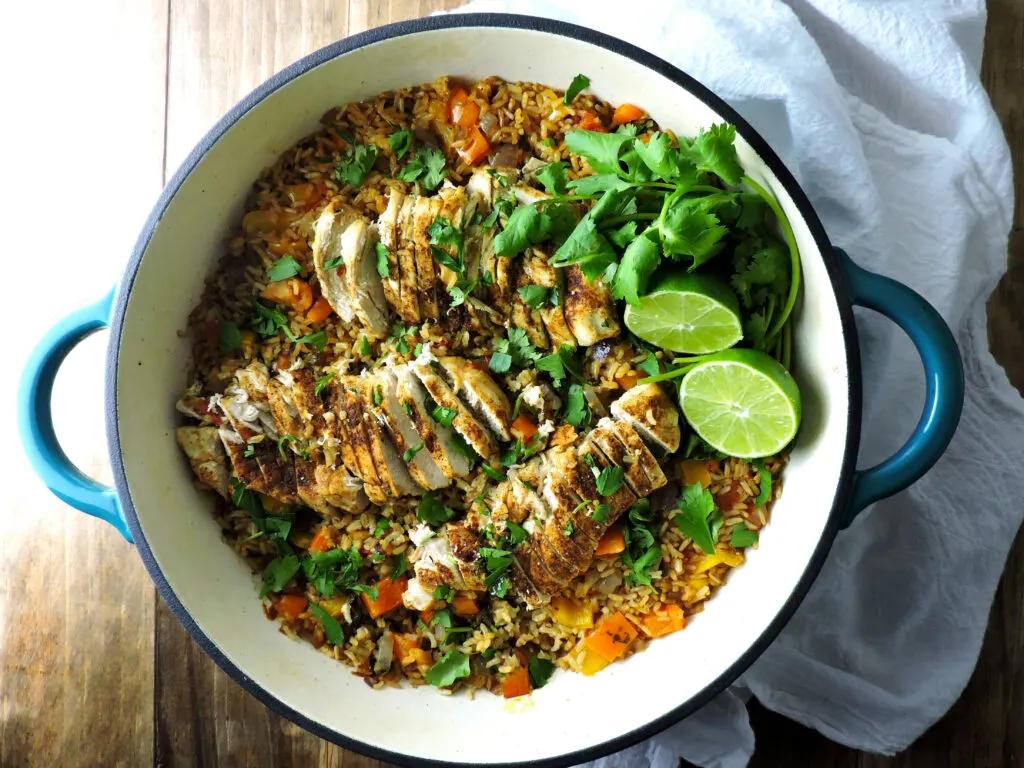 Honey Barbeque Dijon Chicken Sheet Pan Dinner
Too easy and too delicious; make extra because you'll want the leftovers.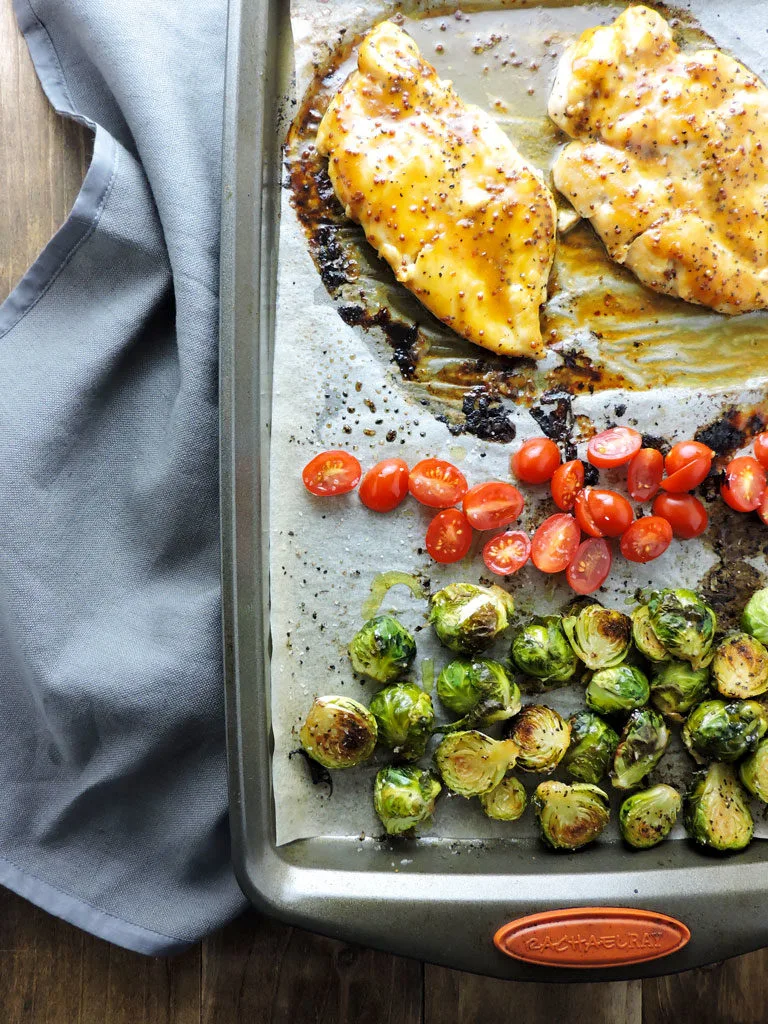 White Bean and Kale Detox Soup
If you feel like you need a generous portion of vegetables and you want a cozy meal, this is it. You can easily toss everything, but the kale into the slow cooker. In the last 20 minutes, turn the slow cooker to high. Add the kale and when it's wilted into the soup, it's time to serve. That makes this a one pan dinner you can set and forget.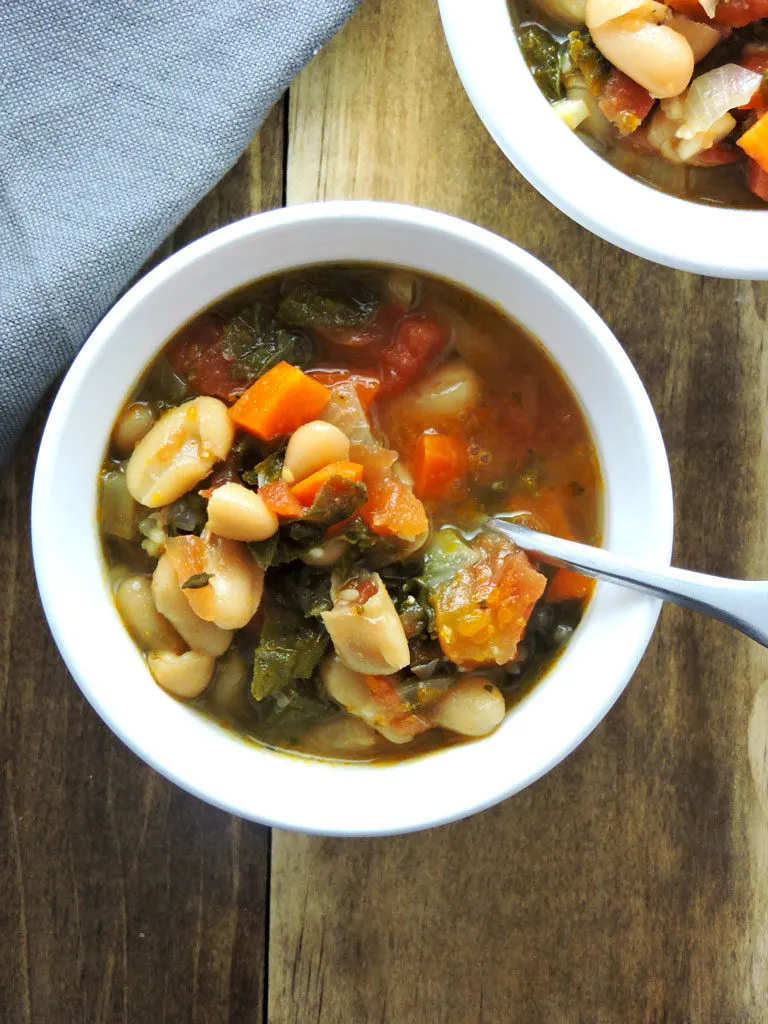 Lemon Garlic Tilapia Sheet Pan Dinner
If you're afraid to cook fish, try this one. You really can't mess it up. Tilapia is an affordable, mild tasting fish your entire family can enjoy.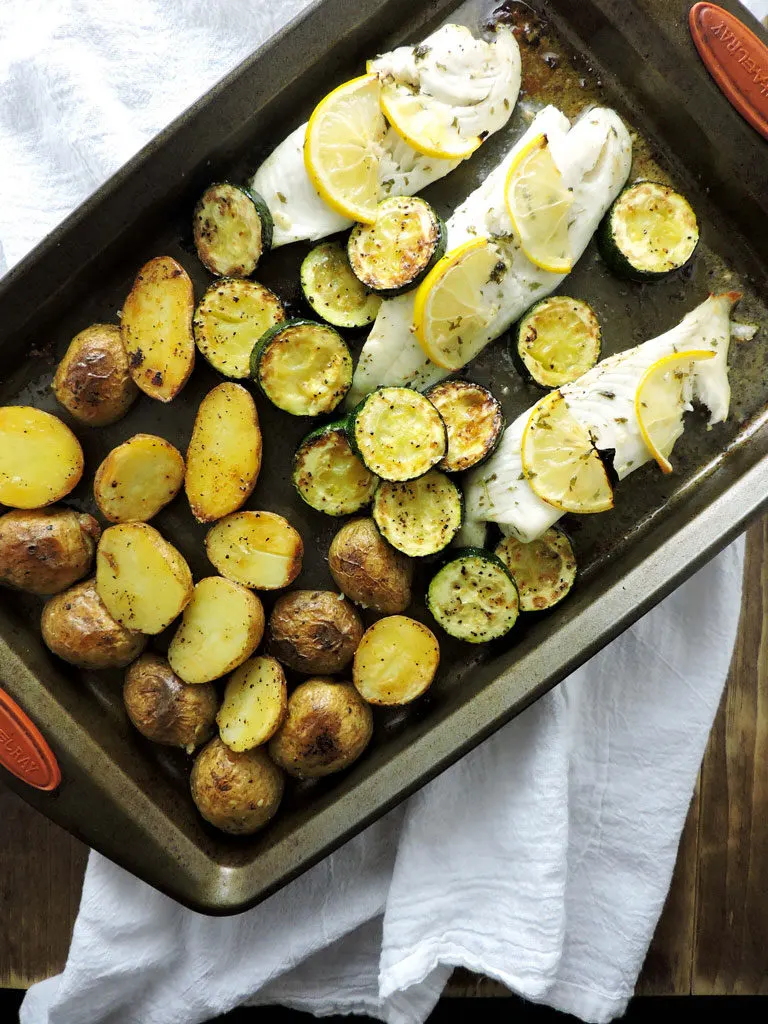 Don't forget Snacks!
There are updates to my 5 Ingredient Energy Bite recipe. I posted them this week and in case you missed it….
Oh and you guessed it. You only need one bowl 😉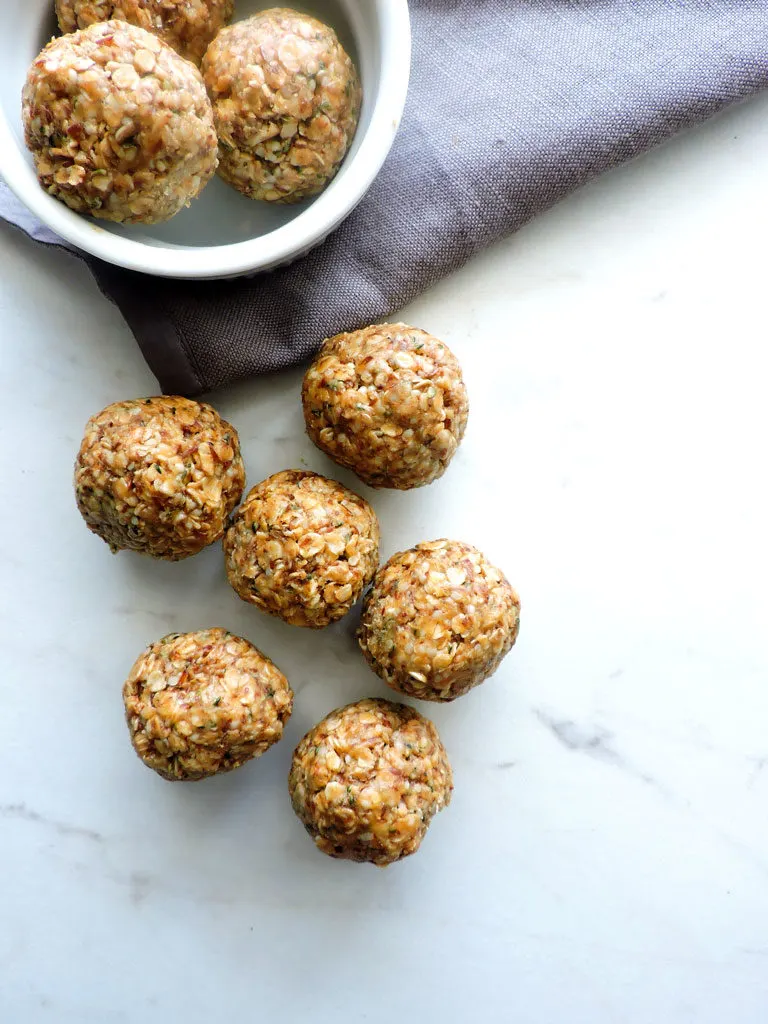 Pin for later! If you make these recipes tag me on Instagram @FreshFitKitchen. I love to see your creations!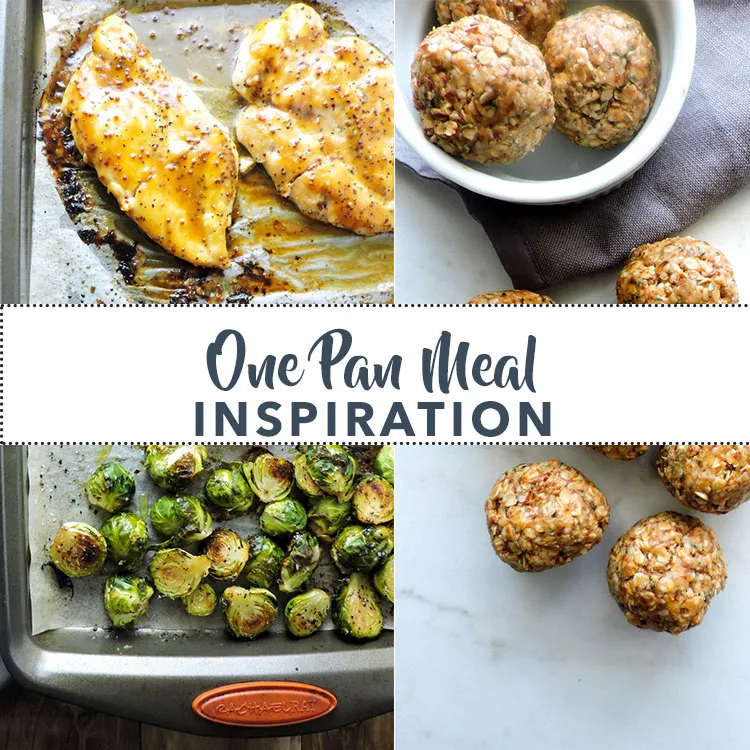 Save
Save