There are a lot of recipes that use that great Greek yogurt dough hack. I can see why. Though I am not a fan of healthy hacks as a general rule, I really like this one. The dough is chewy, has a nice tang like a sour dough would and it's just so darn easy. Parmesan Garlic Rolls will probably make it into your weekly rotation.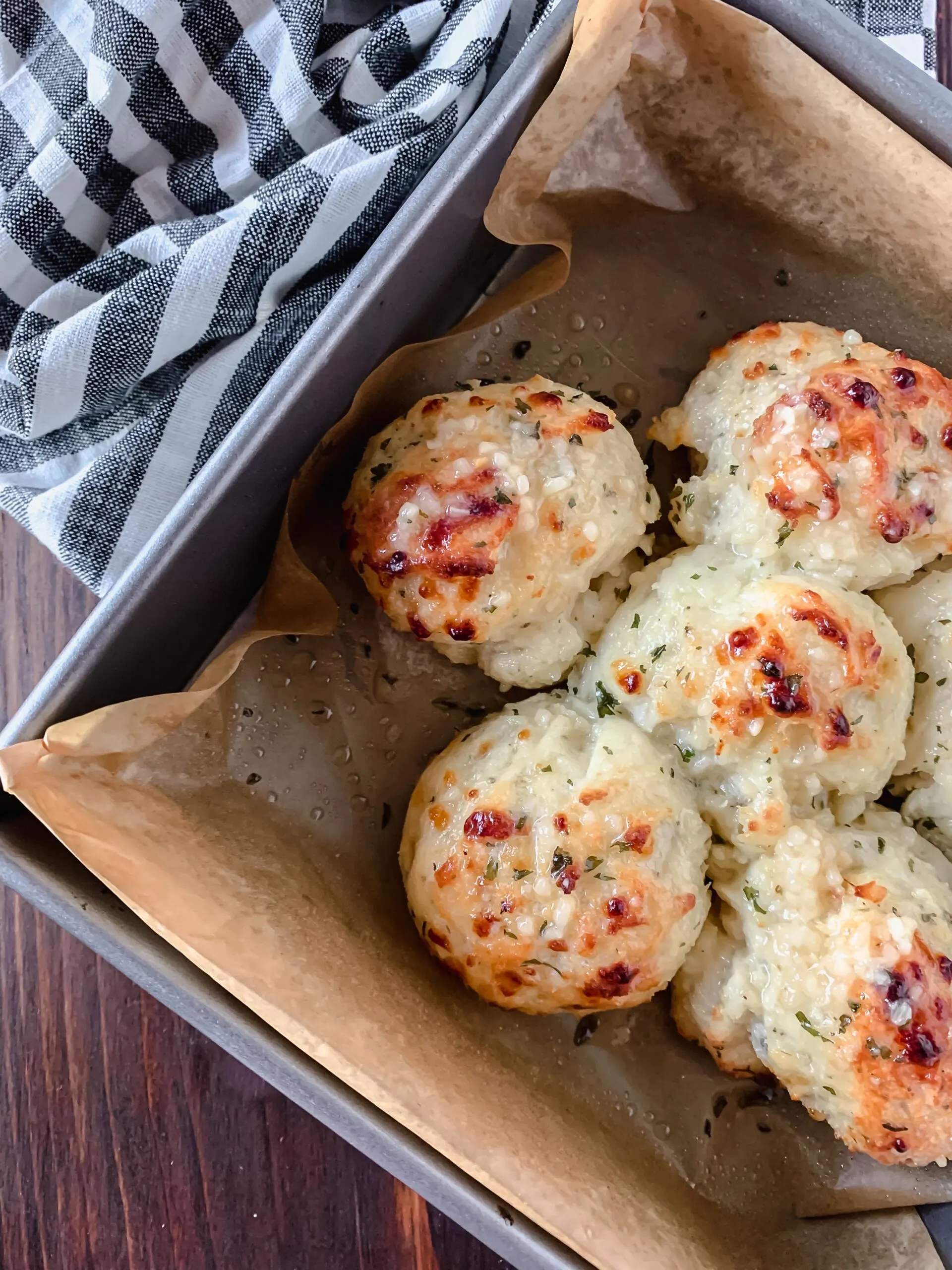 Parmesan Garlic Rolls (made with Greek Yogurt)
The traditional Greek Yogurt Dough uses Self-Rising Flour and Greek Yogurt in a 1:1 ratio. If you don't have self rising flour, you can use regular flour plus 1.5 tsp. of Baking Powder and 1/2 tsp. of salt. That's it! I use this recipe a lot so I always keep a bag of self rising flour.
Can I use regular yogurt for Greek Yogurt Dough?
If you want these rolls right away, no your cannot use regular yogurt for the Greek Yogurt dough. The magic of Greek Yogurt dough is in the lack of moisture in Greek Yogurt. To make regular yogurt work, you'd need to strain it over night in a strainer lined with a paper towel over a bowl. It's possible , but not as speedy.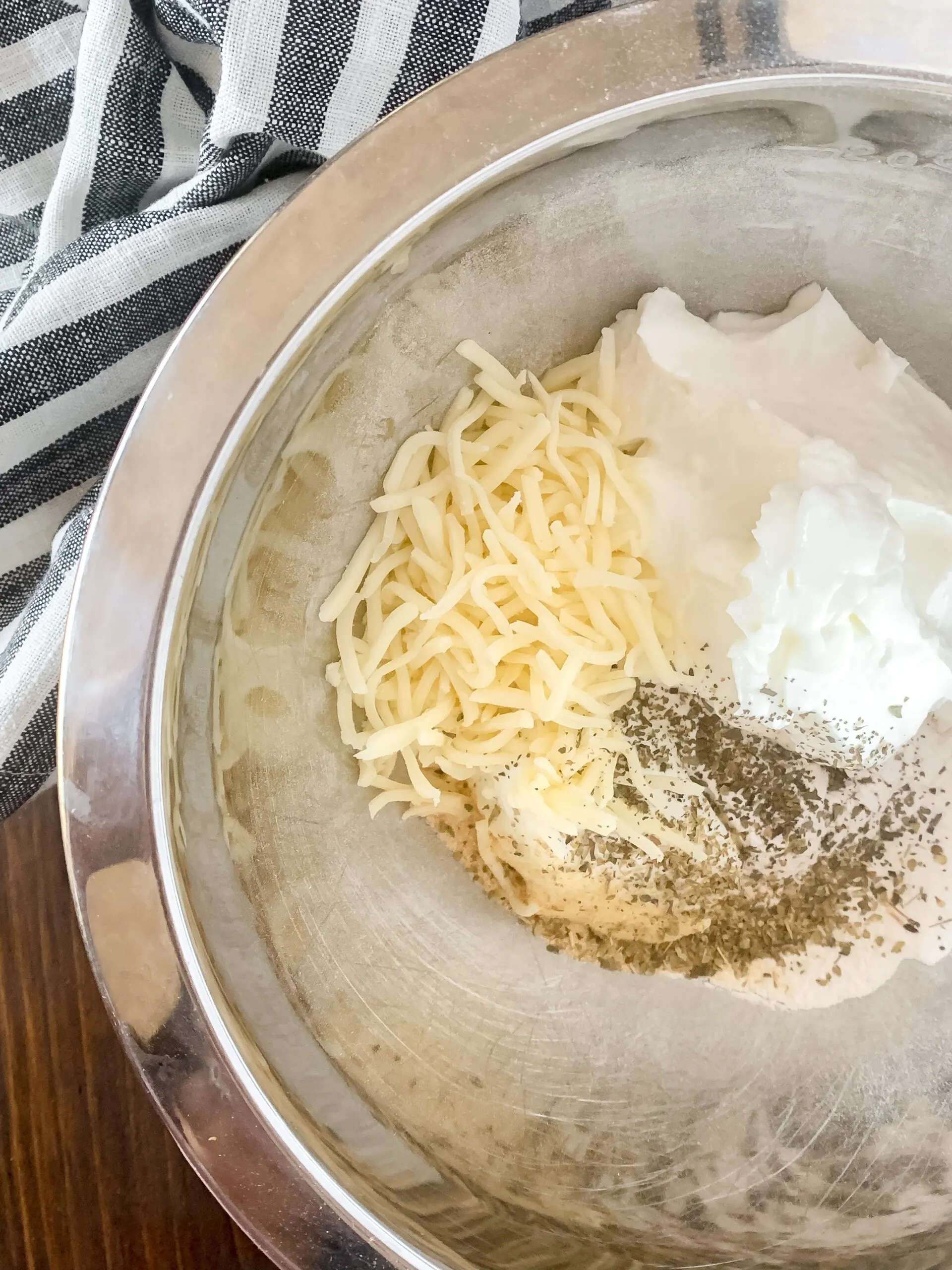 My dough doesn't seem to come together. It seems Sticky.
When you first start to stir the rolls together it will seem like the dough isn't moist enough. Keep stirring. It comes together – trust me. If your dough seems unreasonably sticky, add 1 tbsp. of flour. Not all Greek Yogurt brands have the same moisture content, so it's possible you'd need a touch of flour. I make this recipe with store brands and name brands and never have an issue. It should easily come together into a ball.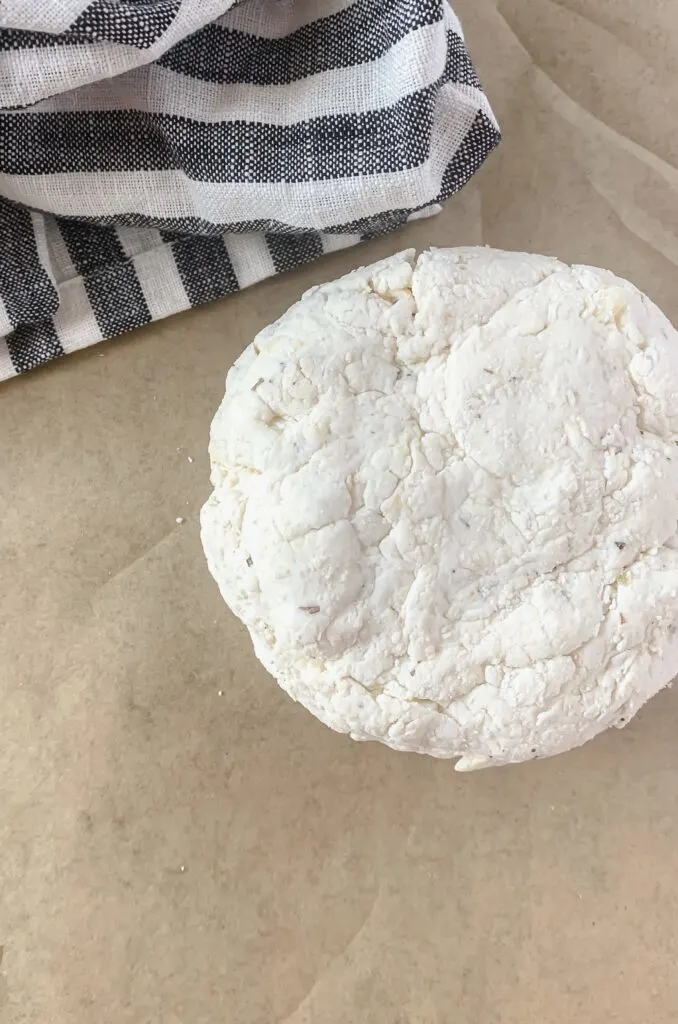 Can I make the Greek Yogurt dough gluten free or Dairy free?
Probably not. I have not tested this recipe with dairy free yogurts. My experience with them is that they contain a lot more moisture. I've also not tested it with gluten free flour. If you were going to use gluten free flour. I'd recommend a 1:1 style then add in the 1.5 tsp. of Baking Powder and 1/2 tsp. of salt to make a gluten free self rising flour. If you try this please comment below and let me know how it works!
Can I freeze Greek Yogurt Dough?
Yes! To make quick work of these rolls, I will often make a double batch and freeze some. All you'll need to do to bake from frozen is add 2-3 minutes to the cook time.
Why is Greek Yogurt dough healthier?
Healthy is a relative term. People who are eating a Keto diet wouldn't call these healthy, but if you are cutting fat and adding protein, Greek Yogurt dough is a clear winner! It adds protein, makes your dough tender and stretchy and doesn't add additional fat! Greek yogurt dough is pretty magical when you consider all of that!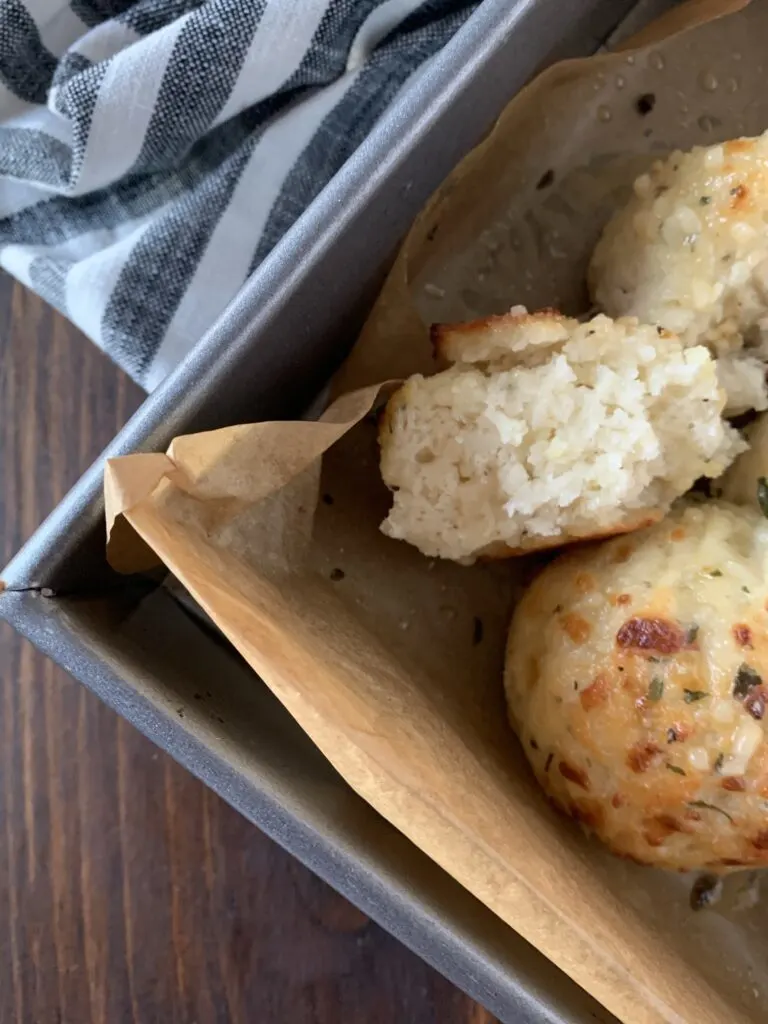 I really hope you try this recipe! It's been a winner in our family over and over.
PIN IT FOR LATER!!!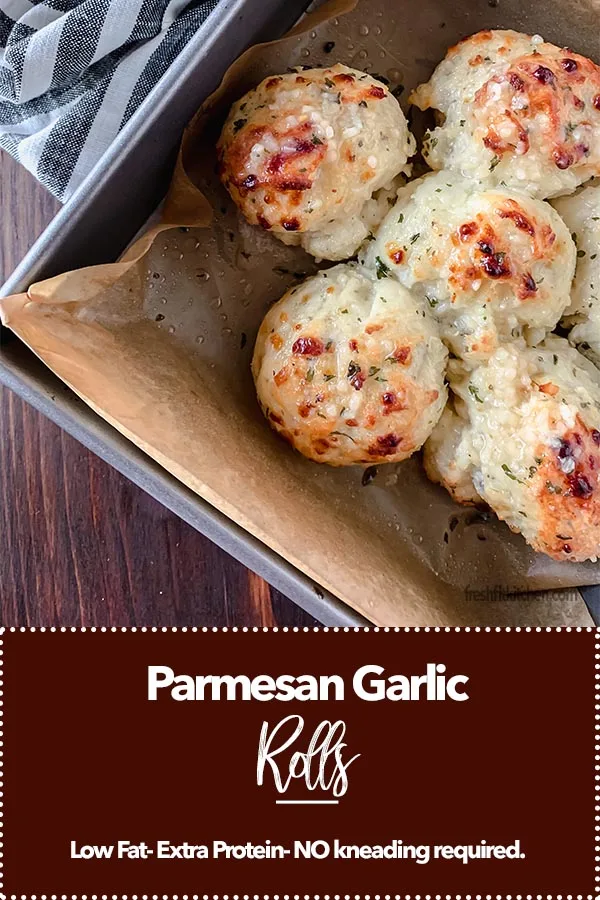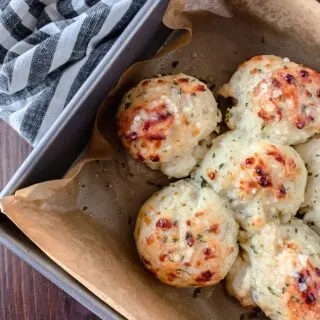 Parmesan Garlic Rolls
Parmesan Garlic Rolls are made healthier and easier with Greek Yogurt dough. No rise time and no kneading required.
Ingredients
1

cup

Self- Rising Flour

Or 1 Cup All Purpose Flour mixed with 1.5 tsp. Baking Powder and 1/2 tsp. of salt.

1

cup

Greek Yogurt

1/4

cup

Part Skim Mozzarella Cheese

1

tsp.

Italian Seasoning

2

tbsp.

Salted Butter

Melted

1

tbsp.

Garlic

Minced

1/4

cup

Parmesan Cheese

Grated, for topping
Instructions
Preheat oven to 400 degrees.

Mix together Flour, Greek Yogurt , Mozzarella, and Italian Seasoning until a dough is formed.

1 cup Greek Yogurt,

1/4 cup Part Skim Mozzarella Cheese,

1 tsp. Italian Seasoning,

1 cup Self- Rising Flour

Line a baking pan with parchment paper and spray it with cooking spray. Scoop the rolls onto the parchment lined baking pan. I used an 8x8 baking pan, but really any will work. Sprinkle the tops with Parmesan Cheese.

Spray the tops of the rolls with cooking spray and bake at 400 degrees for 14-15 minutes or until golden and cooked through.

Stir together the butter and garlic and brush it on the tops of the hot rolls.

1 tbsp. Garlic,

2 tbsp. Salted Butter
Nutrition
Calories:
124
kcal
Carbohydrates:
15
g
Protein:
4
g
Fat:
4.5
g