There's this show on Netflix called Salt, Fat, Acid, Heat and it really explains the essentials of any good dish. Flavor should balance and these components are exactly how you do it. When you taste something and you have that "something is missing" reaction it's because you are short on one of these essential components. These Quick Pickled Red Onions definitely address acid. If you're eating a spicy dish like tacos or a rich juicy burger they are that perfect pop. If you learn to balance flavors and hit all those notes successfully your cooking will sail to new heights.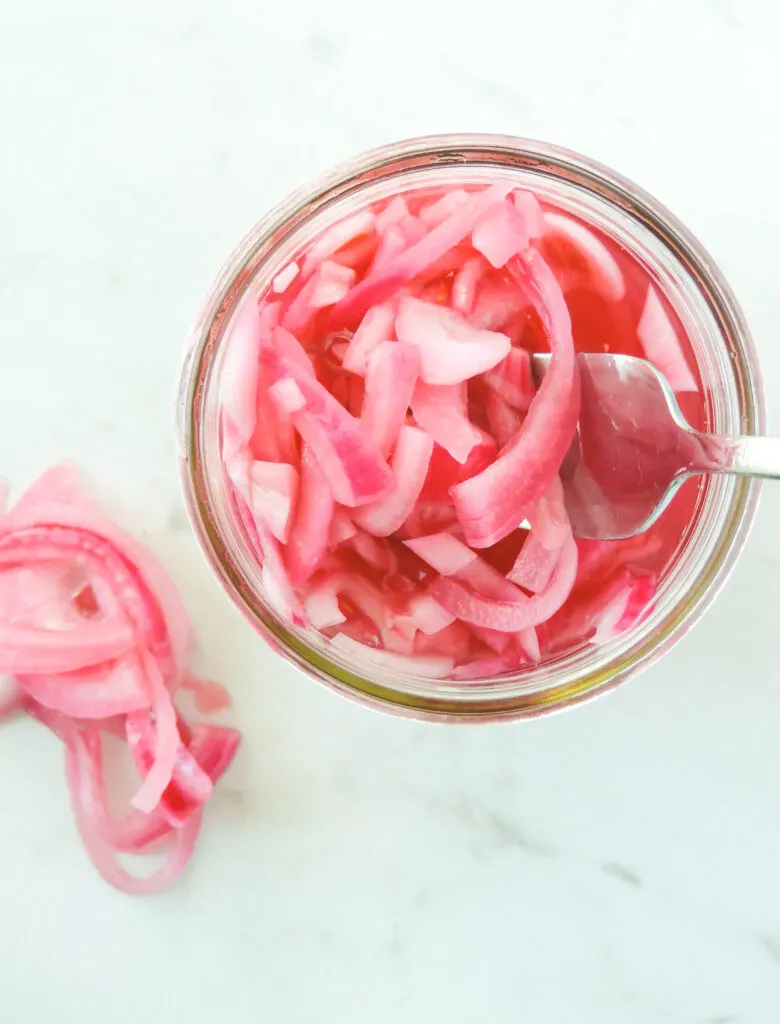 How to Quick Pickle Onions
Normally you need to boil together sugar, salt and vinegar to make a pickling liquid. I personally hate the smell of vinegar cooking so I explored ways to pickle without having to heat the liquid. The vinegar is really the work horse of this recipe and it successfully pickles the onions within 1 hour. Quick Pickled Red Onions will stay fresh in your fridge for up to 2 weeks . Just pull them out anytime you want to add zest to your dishes. Another great thing about these onions, they take away that distinct onion flavor. If you find red onions too strong, pickling will probably fix that!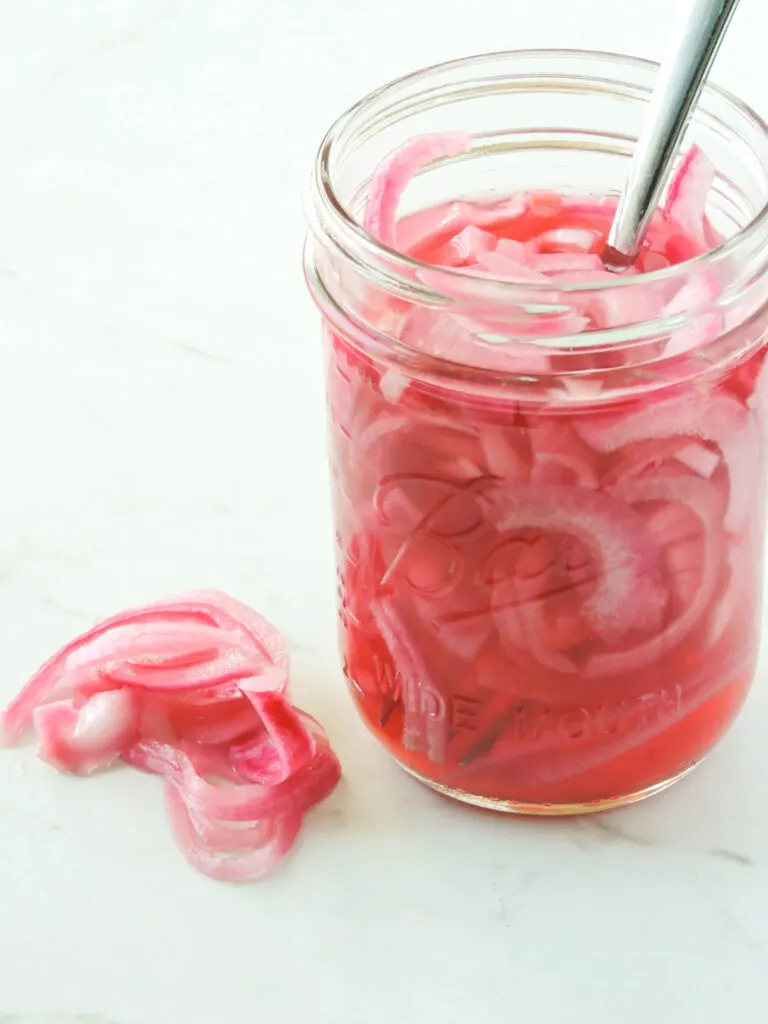 If you make these Quick Pickled Red Onions tag me on Instagram @FreshFitKitchen. Pin it for later too!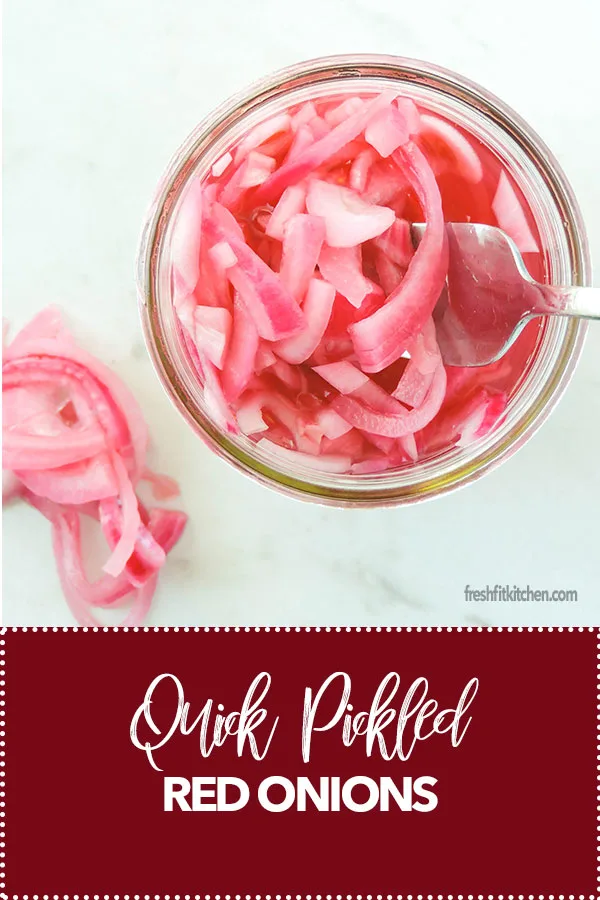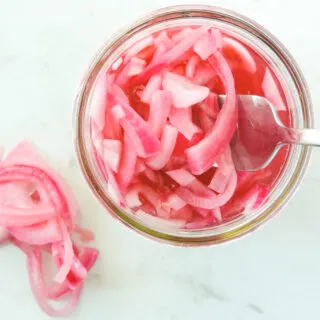 Quick Pickled Red Onions
Quick Pickled Red Onions are a fantastic way to make onions taste milder and to add a little acidity to any dish. Great on top of tacos, sandwiches, salads and more!

Ingredients
1

cup

Water

1/2

cup

Red Wine Vinegar

1

tbsp.

Sugar

1.5

tsp.

Kosher Salt

1

large

Red Onion

Thinly Sliced
Instructions
In a 16 ounce mason jar mix together the vinegar, water, sugar and salt until the sugar and salt dissolve.


Add onions and allow to sit on the counter for 1 hour. Store in the fridge up to 2 weeks. Enjoy on tacos, salads and sandwiches or anything you'd normally garnish with onions!

Notes
I like red wine vinegar, but you can use apple cider vinegar too!