Taco night- my favorite! I don't have a lot of beef recipes on the blog, so I thought why note get a steak taco on the menu. You guys love my 3 Ingredient Instant Pot Chicken Tacos and my Chili Lime Chicken Tacos so now I give you Jalapeno Lime Steak Tacos. Fresh, tender, zesty and delicious tacos you can make any night of the week.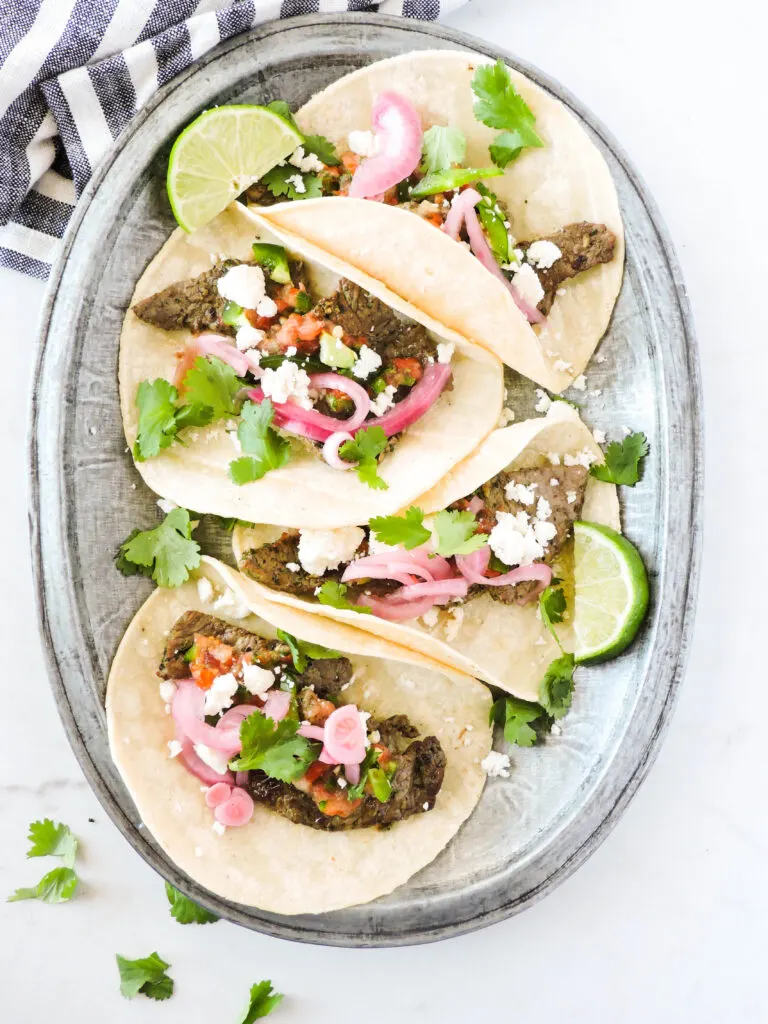 How to Make a Quick Marinade for Steak Tacos
These Jalapeno Lime Steak Tacos are so quick because of the lime juice. Lime juice is so acidic it can actually cook things. Ever had ceviche? While I have a Quick Shrimp Ceviche recipe on the blog, ceviche is traditionally made by allowing lime juice to cook small shrimp and scallops and serving it up salsa style with tomatoes and spices. It's very important that you don't marinate these steak tacos any more than 6 hours because after a while the steak will get too broken down and will even cook in the lime juice. The lime juice makes it super fast. Acid is the component that really breaks the meat down into that tender texture you crave.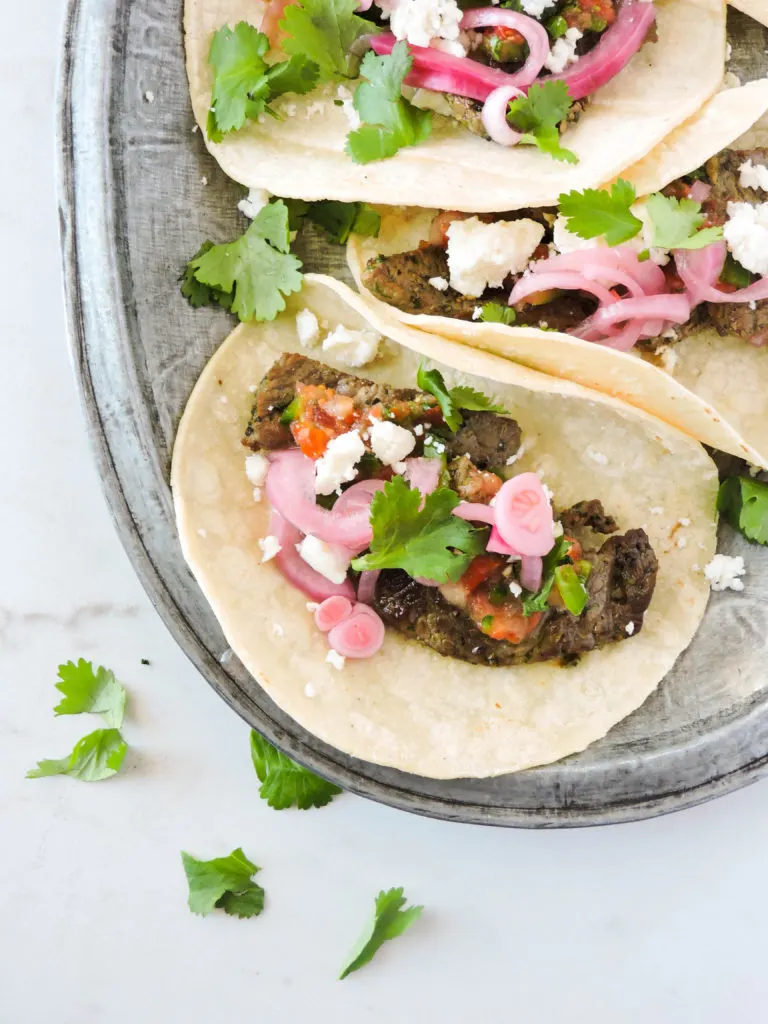 If you make these delicious Jalapeno Lime Steak Tacos tag me on Instagram @freshfitkitchen. Pin them for later too!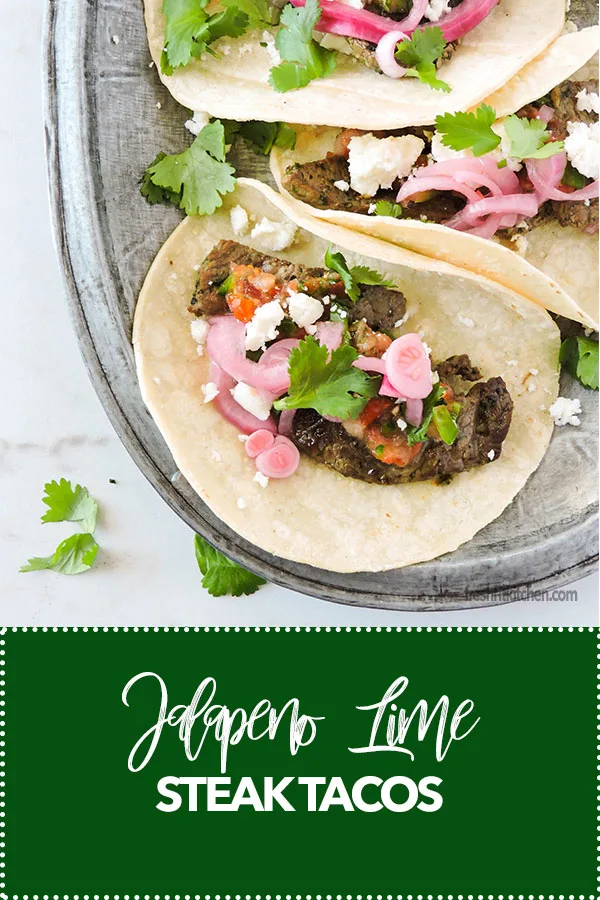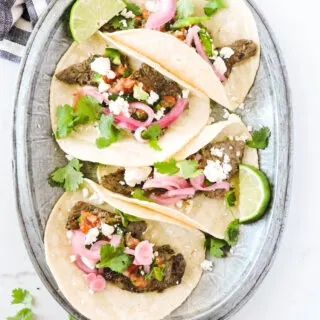 Jalapeno Lime Steak Tacos
Jalapeno Lime Steak Tacos are an easy and delicious way to make quick steak tacos. Lime juice tenderizes and jalapeno gives that spicy kick!

Ingredients
1

lb.

Sirloin Steak

Sliced into very thin strips.

1/3

cup

Lime Juice

1/3

cup

Cilantro

Finely chopped

1

Jalapeno

Finely chopped, remove ribs and seeds if you don't want the heat

3

cloves

Garlic

Finely minced

1/4

cup

Olive Oil

salt and pepper
Instructions
Whisk together lime juice, cilantro, jalapeno, garlic and olive oil.


Slice steak into very thin strips. Evenly and generously season with salt and pepper. Make sure you use a very sharp knife for this.


Place the steak and the marinade in a glass container with a lid and toss the marinade with the steak. Allow it to marinate on the counter for 30 minutes or in the fridge for up to 6 hours. I wouldn't go beyond 6 hours because the lime juice will actually start to cook the meat. This is a quick marinade. More is not necessarily better in this case.


When you're ready to cook them heat a cast iron skillet or griddle to medium high heat. Drizzle in a tiny bit of oil just to coat the pan. Add the steak in small batches. Making sure to shake off the excess marinade. If you add it all at once you'll end up steaming the meat instead of browning it. Allow it to cook for about 1 minute per side and then set it off to the side on a plate and do the next batch.


Warm up some flour or corn tortillas (your choice) and serve with your favorite taco toppings. We like guacamole, queso fresco cheese, cilantro and extra jalapeno. To keep it simple, get your items at the store. There are so many yummy options so just use what you like.

Notes
You could replace the steak with chicken if desired. All the instructions are the same.