I can really get behind anything acting as a vehicle for pizza. We had a big bag of mini peppers I had every intention of enjoying with some hummus and it just never hit the spot that week. I wanted pizza and I thought what if I could make my vegetables taste like pizza? Yes! Stuffed Mini Pizza Peppers. I think we have a winner my friends!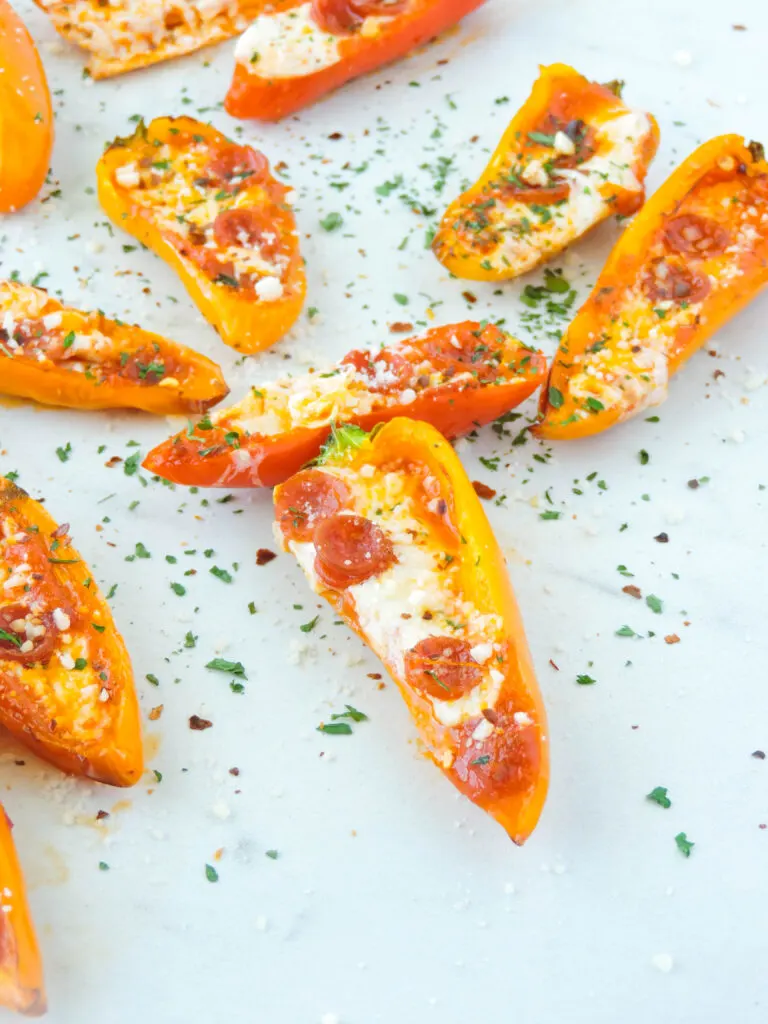 Stuffed Mini Pizza Peppers- Pizza without Crust
Everyone seems to be on that low carb keto train and while it's not my jam, I can appreciate all food. It turns out pizza can kind of happen anywhere there's a flat surface. I often get peppers on my pizza so this recipe is literally my version of pizza with no crust. I love a good gluten filled crust, but like I said these are cute little appetizers that level up on my college obsession with Totino's brand Pizza Rolls. You remember those? There is a 95% chance you will have 3rd degree burns on the roof of your mouth and my goodness are they delicious. So, if you have a family member who's picky about their veggies, try turning them into pizza!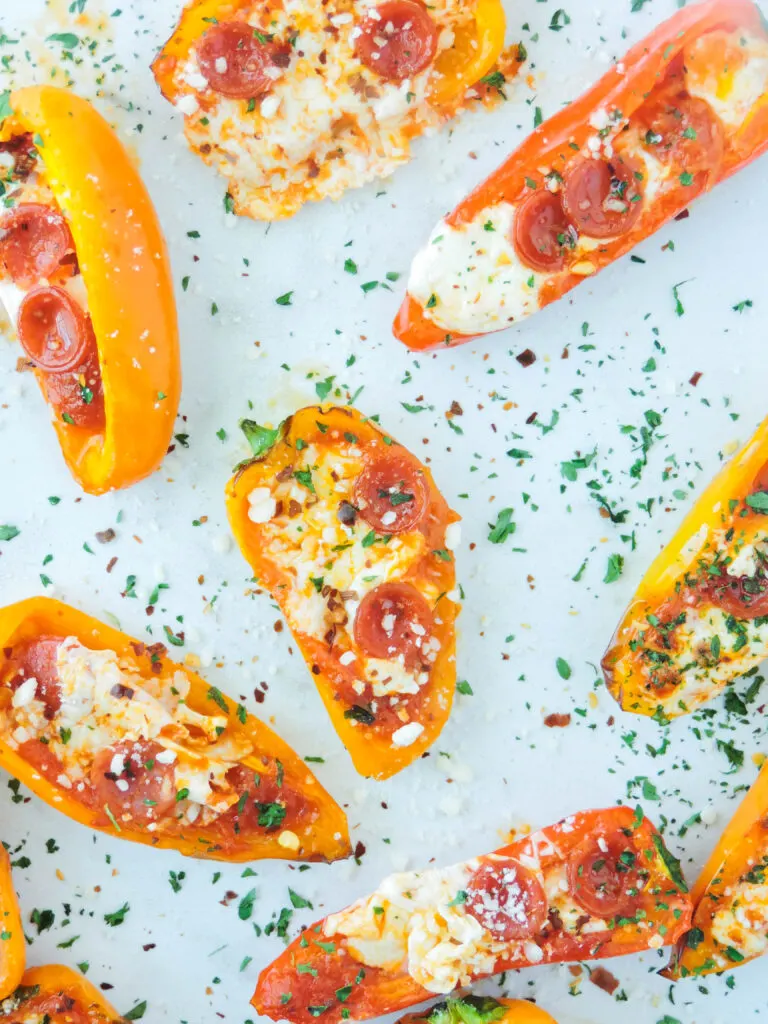 I really hope you try these Stuffed Mini Pizza Peppers. They are sure to become a family favorite or a hit at the appetizer table. Tag me on Instagram @freshfitkitchen if you try them!
PIN FOR LATER!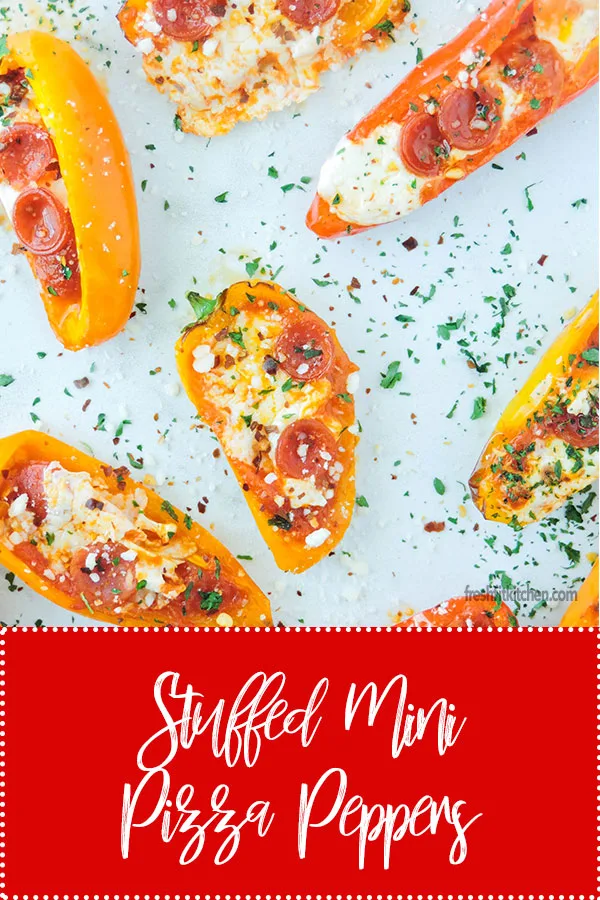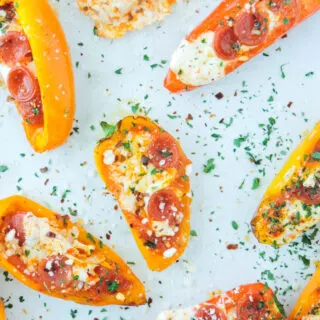 Stuffed Mini Pizza Peppers
Stuffed Mini Pizza Peppers are a delicious way to enjoy all the flavor of pizza in one healthy bite. It's delicious pizza without the crust.

Ingredients
8

Mini Sweet Peppers

Cut in half and seeds removed.

4

String Cheese Sticks

Cut into 4 lengthwise pieces each

16

tsp.

Pizza Sauce

32

Mini Pepperoni Slices

You can also cut regular pieces of pepperoni.
Instructions
Cut peppers lengthwise and clean out the seeds and ribs. Cut the string cheese sticks into 4 equal lengthwise pieces.


Lay the peppers down and add 1 tsp. of the sauce, then the string cheese slice (you may need to cut to fit), then pepperonis. Work until you have all 16 halves completed.


You can broil these a few inches from your oven broiler for 3-5 minutes (watch them closely!) OR AIR FRY THEM (my preferred method) at 360 degrees for 6-8 minutes.

Notes
Get creative with these. I think pesto would be yummy with chicken and mozzarella as well. You can also use shredded cheese if that's all you have. It's just really easy to use the sticks because they slide right into the pepper.