We're changing things up with the This Week at Fresh Fit Kitchen Posts. I am going to give you the lowdown on the week. Things I am loving, snippets of info and things we can chat about besides food. I'll break them down in digestible bites. I want this to be a skim worthy post. One you can read real quick and get on with it. So… shall we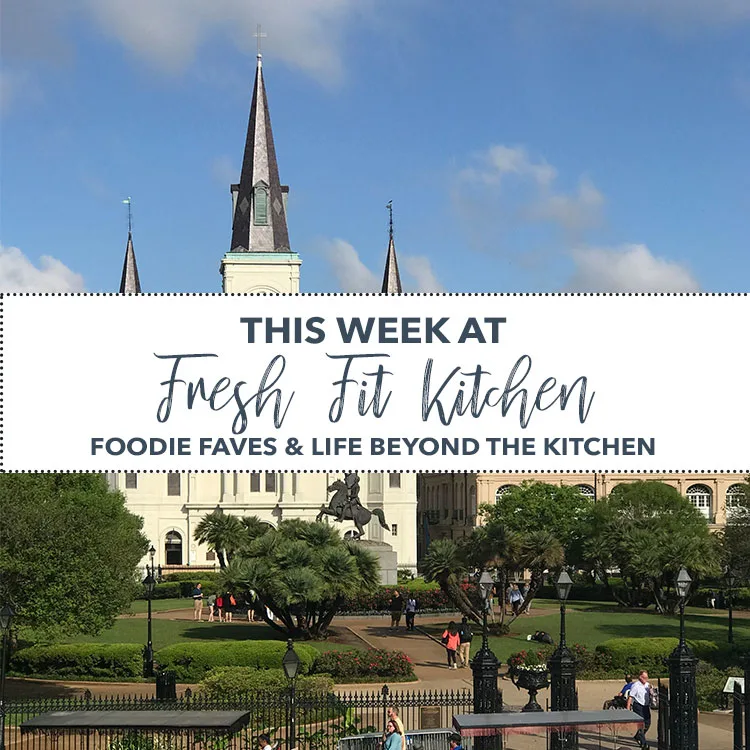 1. Contouring. Do you partake? I absolutely love makeup. I always have. I can still remember the first time I burnt my fingers on a curling iron playing at my aunt's makeup table. This E.L.F. contour compact was a pleasant surprise. I really like it and the bonus is, it's super affordable.
2. Who watches Homeland? I can't believe next season is the last. The finale was a complete nail biter. I cannot go to bed after watching something like that. I literally need to watch something light after to calm down.
3. I am traveling more this year and so far so good. We went to New Orleans in March. I am headed to Salt Lake City for the Everything Food Conference next week. I am so excited. Trying to decide where to next? Any suggestions?
4. Into food photography or just photography in general? You MUST check out Joanie from the Bite Shot on YouTube. She gives the best lessons on Lightroom and taking photos with your DSLR and breaks it down into truly digestible bites. I am addicted to her channel right now.
5. We are still loving Butcher Box and now they have salmon! I am so excited. They deliver 100% grass-fed beef, organic chicken, and heritage breed pork directly to your door with free shipping. Not ordering here would be a missed steak! Click this link get 2 free filet mignon, free bacon + $10 off!
6. I am compiling a new meal plan email every week for my email subscribers. Subscribe to get the email delivered to your inbox each weekend. It will include links to 5 weeknight dinners and tips on how to prep them ahead. Just subscribe to my email list.
7. Anyone listen to Oprah's Super Soul Sunday Podcasts? I had to commute to the office for my day job this week and I was enthralled listening to her podcasts. Perhaps it was her soothing voice that got me through Northern Virginia traffic. Which is no joke btw.
Well, that's This Week at Fresh Fit Kitchen. Feel free to comment below and let me know what's happening in your world (or your thoughts on Homeland- eeeeks!). I love getting to know you all better.
This Post Contains Affiliate Links. If you purchase via the links from this post, I receive a small commission on sale. It helps keep my blog up and running. Thank you!