Crispy fries in the oven. I used to think it was impossible. See, the thing about cooking potatoes, is that it's tricky. Get the pan too hot, and the outside burns while the center stays hard. Overcrowd the pan and you get a pile of mush. Boardwalk Oven fries solve all of those problems. Just trust me here. The two pans are necessary. The preheating is necessary.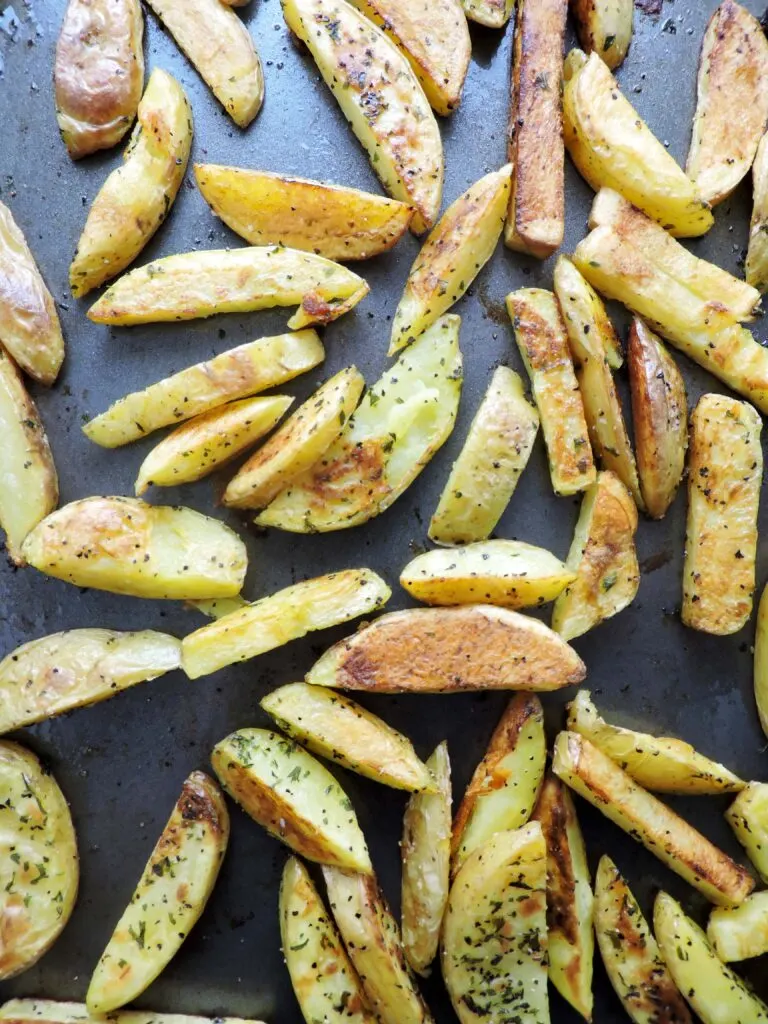 Potatoes can also take a lot of seasoning. Do not be shy. One of the worst culinary mistakes is under seasoned potatoes. It's one of those things that even the least picky eater can pick up on. I recommend this kicky dipping sauce and I enjoy putting malt vinegar on my fries. When I have these, I really want to go back to the beach. I use Old Bay. My family is from Maryland and if you're from Maryland or grew up around there as I did, you know that Old Bay is an institution. Feel free to use whatever Cajun or seafood seasoning you wish.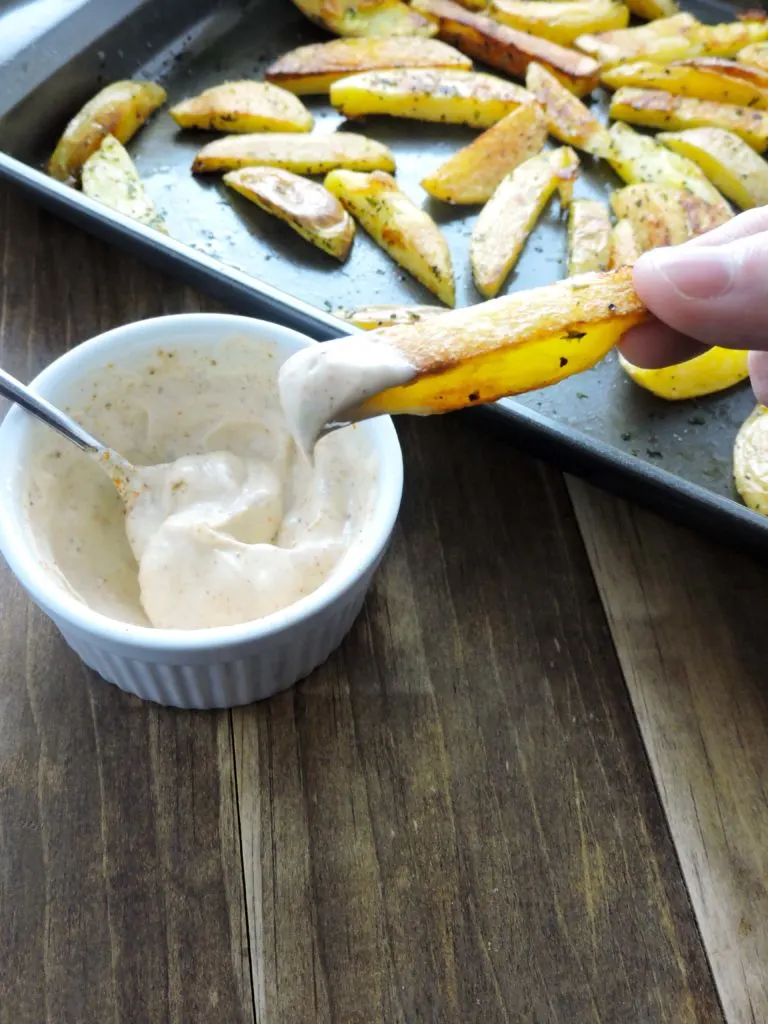 Give them Heat and Space
The two keys to this recipe are heat and space. Potatoes need room to brown and they need to go into a hot oven and onto a hot surface. The preheating of the pan keeps us from adding cold potatoes and a cold pan to the very hot oven and creating more steam. When you use high heat to cook, the water that cooks off the food evaporates quickly and this makes for brown food. You can apply this principle to these french fries or anything else. Always begin with a hot pan.
I really hope you make these Boardwalk Oven Fries and if you do tag me on Instagram at Fresh Fit Kitchen. I'd love to see!
Pin for Later!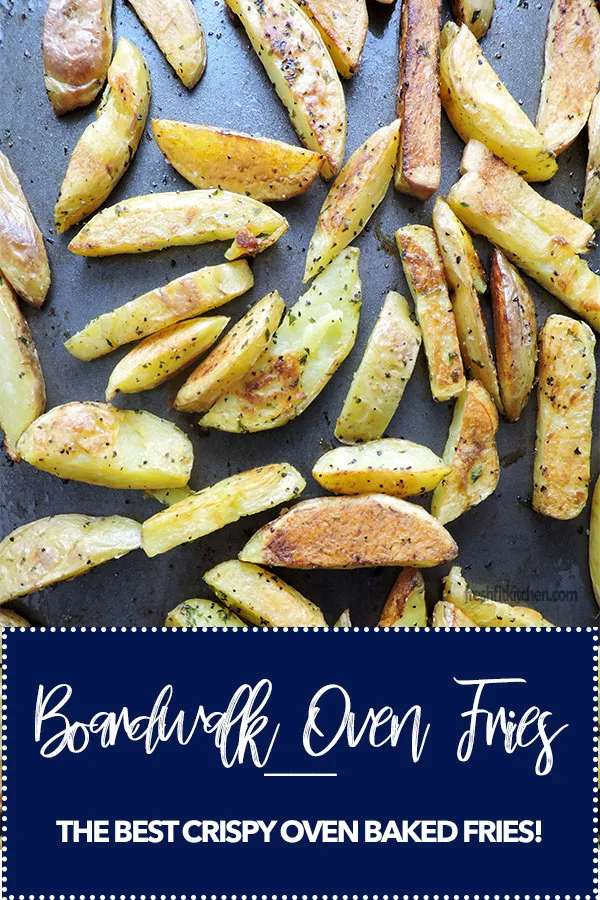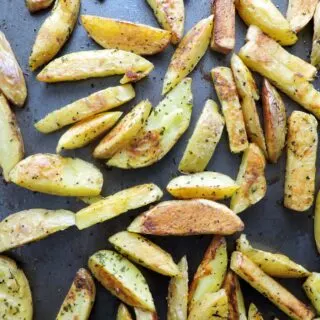 Boardwalk Oven Fries
Crispy french fries made right in the oven. Serve them up with my spicy dipping sauce and you have a summertime treat made a little healthier.
Ingredients
4

medium

Russett Potatoes

Sliced into 1/4 inch wedges.

4

tbsp.

Avocado Oil, divided

Avocado or Olive Oil Cooking Spray

2

tsp.

Kosher Salt

1

tsp.

Course Ground Black Pepper

4

tbsp.

Vegan Mayonnaise

I like JUST MAYO brand.

1

tsp.

Seafood or Cajun Seasoning

I like Old Bay Brand.
Instructions
Preheat the oven to 425 degrees. Drizzle 2 sheet pans with 2 tbsp. avocado oil. Put the pans with the oil into the oven to preheat.

Slice the potatoes into 1/4 inch wedges. When the sheet pans have preheated, pull them from the oven and divide the potatoes between the 2 pans. It's very important you do not over crowd the pan. If you overcrowd the pan, the potatoes will steam. They will not be crispy.

Spray the tops of the potatoes with cooking spray. This helps the salt and pepper stick.

Set the oven timer for 20 minutes. Flip the potatoes and cook another 15 . Watch the potatoes. I recommend checking that second side halfway through as it will brown quicker than the first.

Mix the mayo and seafood or Cajun Seasoning together and serve. To truly make them boardwalk fries, add malt vinegar if that's your thing.