This Week at Fresh Fit Kitchen we are talking painting as I review Behr Marquee Paint, summer picnics and dermaplaning. I know. It's a wide range of topics, but that's what these posts are all about. We'll cover summer picnic recipes, but this is about life beyond the kitchen.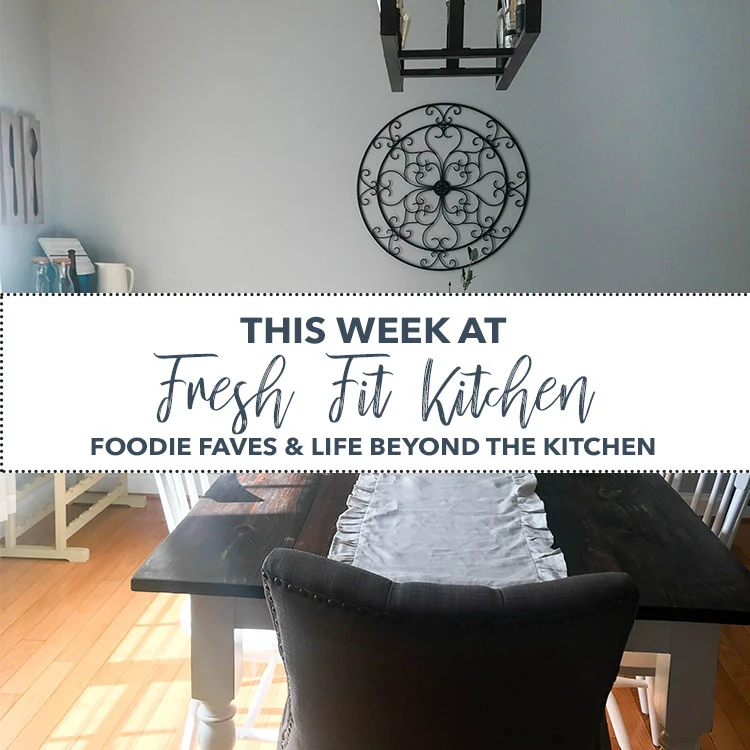 Review Behr Marqee Paint
We painted the dining room! Finally. Our house is 15 years old and paint is desperately needed. I hate to paint, but when I get the urge, I take full advantage. Thankfully my parents came to help because we needed to paint everything. Ceiling, trims and walls were on the menu. My parents have owned a construction business and remodeled their own rental properties for years. It's safe to say I come from a family of do it yourselfers. While we aren't as handy, we are learning and we are very fortunate to have people to learn from.
Let me just say this is not a paid review. I just wanted you guys to know how amazing Behr Marqee Paint is from Home Depot. Our kitchen looks so fresh! It truly only takes one coat and though these are older walls, the coverage is so good they are good as new. It's worth every penny. We used Zero Gravity. It's a really nice gray with a slight blue undertone. If you are going for a neutral with some tone to it, this is a good one! Oh and P.S. my Dad made the farm table for me as a Christmas present. Like I said- definitely handy 😉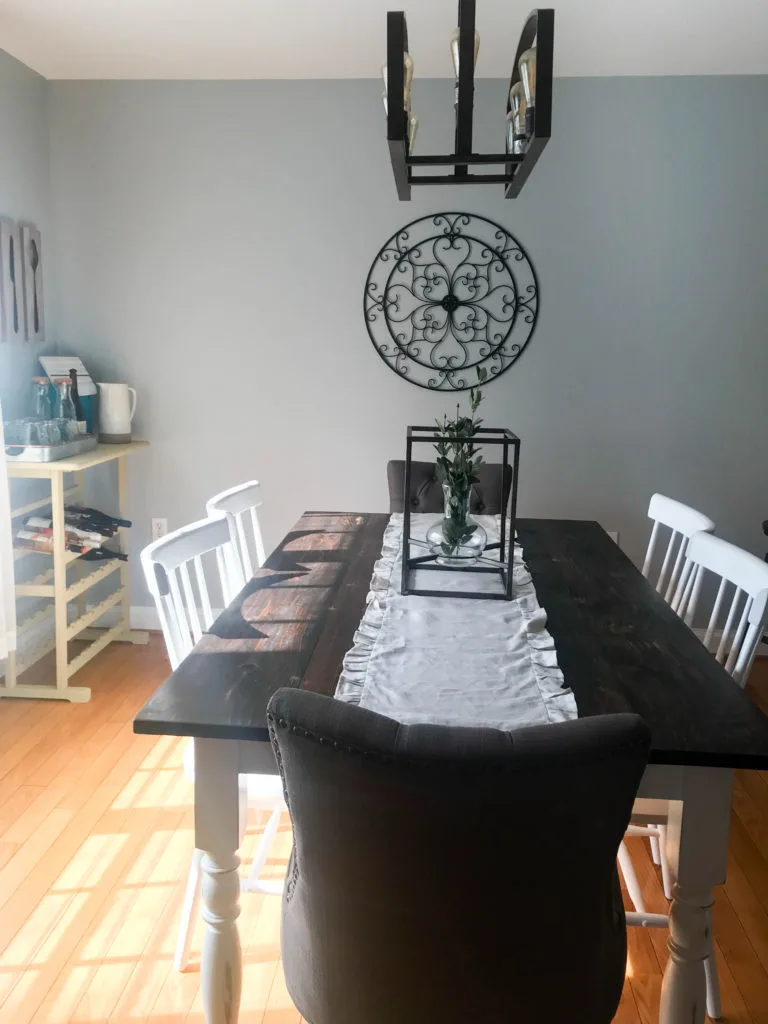 Summer Picnic Recipes
The weather around here has been terrible, but we did make it to a friend's house for a picnic this past Monday for Memorial Day. I brought this Chili Lime Street Corn Salsa and the recipe is currently on the blog.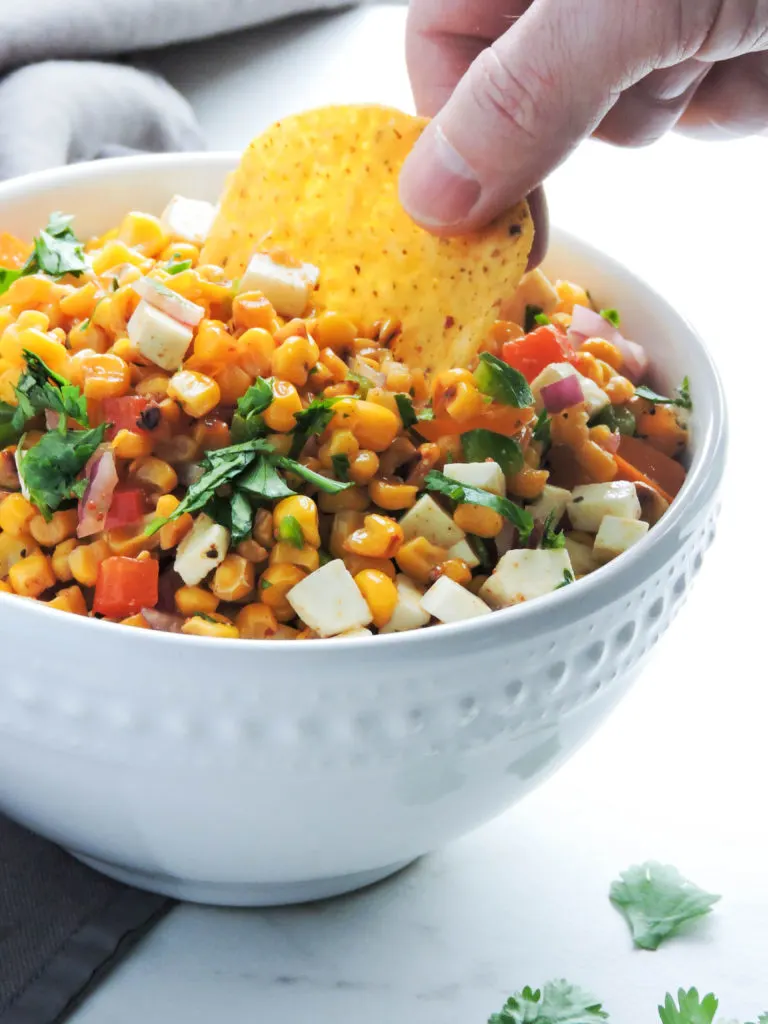 Beauty Things- Dermaplaning
If you follow beauty trends, you've probably heard about dermaplaning. Christie Brinkley is said to have shaved her face for years and claims this is the secret to not looking even 1/2 her age. I mean she is 60. Basically whatever she does, I intend to do. You can go to a professional and have a dermaplaning facial done. These of course are pricey and you need to make an appointment at the spa. You can read more about the benefits of dermaplaning to find out if it's right for you. Basically it works for anyone except those with severe acne.
Dermaplaning removes the fine peach fuzz on your face creating a brighter complexion. It will also help your skin to absorb the moisturizers and serums you use better. I purchased a Schick Silk Touch-Up Multipurpose Exfoliating Face Razor. While I should be more diligent with it, I do notice a difference in how smooth my complexion is.
Have you ever tried dermaplaning? If so, comment below and tell me about your experience.
*This post contains affiliate links. Basically this means if you click this link and purchase the product, I will get a small commission. It helps keep my blog up and running.