Beef Taco Stuffed Peppers are fan favorite around here. I love a stuffed pepper and if you aren't up for the taco thing, you need to try my Low Carb Cheeseburger Stuffed Peppers. They are always a hit and it's everything you love about a cheeseburger inside a pepper. How cool is that?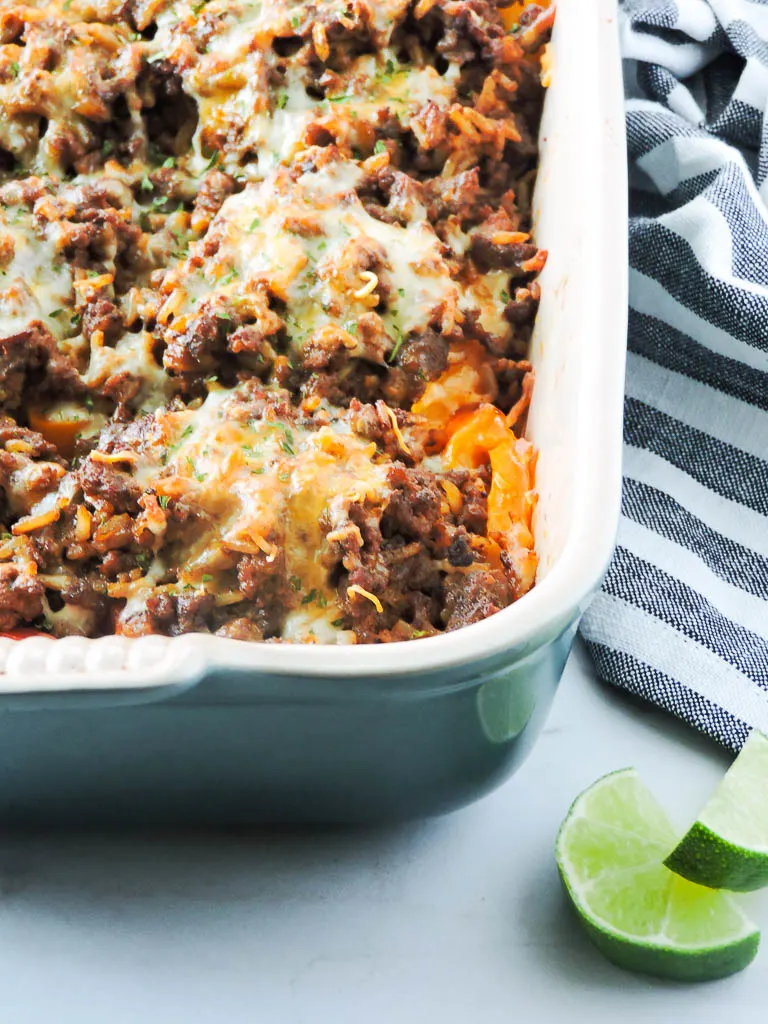 Beef Taco Stuffed Peppers
These stuffed peppers are basically just everything you'd put in a taco, but inside a pepper. The rice is optional, because I know if you are avoiding extra carbs, it's not necessary. It will however bulk up this meal and make the peppers a truly balanced meal.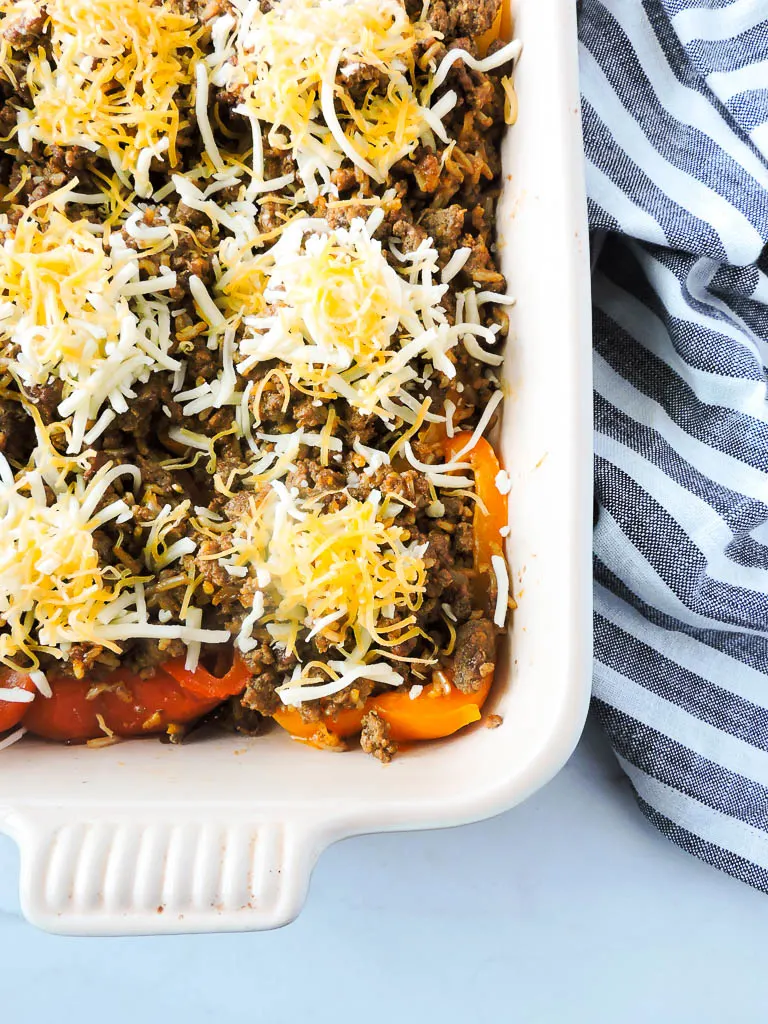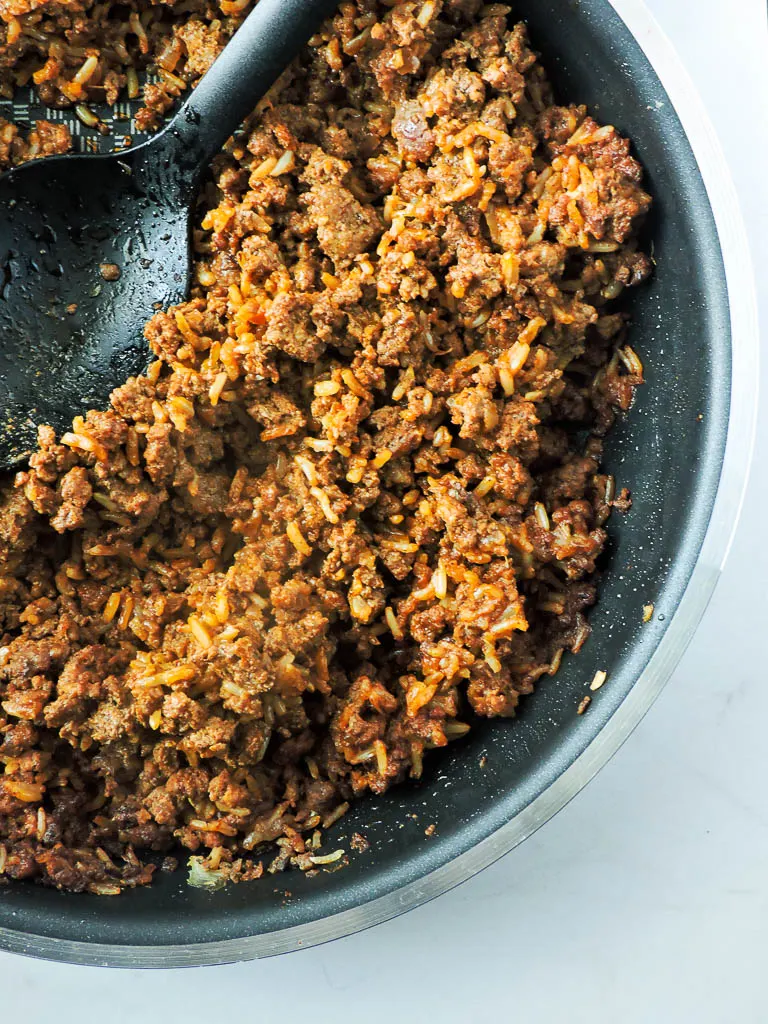 What to put in stuffed peppers
The beautiful thing about stuffed peppers is that anything goes.
Make it Vegetarian: Use black beans and quinoa instead of beef.
Not a fan of beef?: Use ground chicken or turkey. You could even use shredded chicken.
Need to keep it dairy free?: Use dairy free cheese or leave it out entirely and garnish with plenty of guacamole.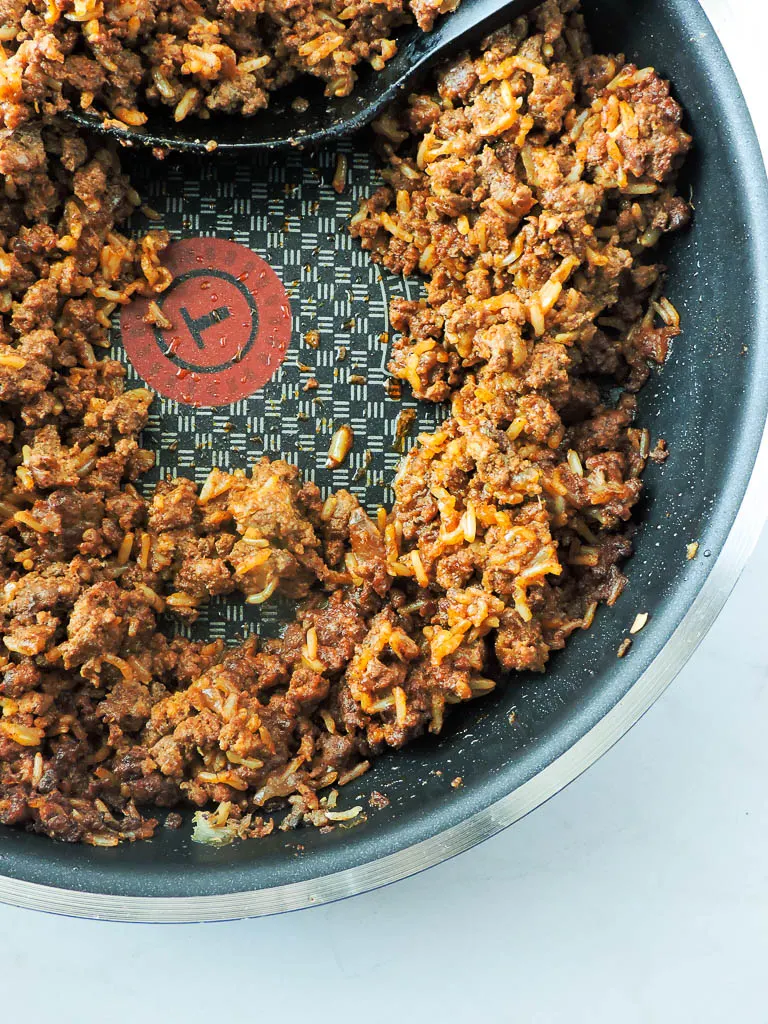 Do you need to parbake peppers for stuffed peppers?
You don't have to if you don't mind biting into a pretty crunchy pepper. I prefer to roast them because it brings out the sweetness in the pepper. It makes them easy to cut through with a fork and the flavor just compliments the filling better.
If you are fine with your pepper not being soft and cooked and you like the stronger flavor, you're welcome to fill them raw. You could also just par bake them for about 15 minutes before filling. In my opinion the roasting is worth the tiny bit of extra effort.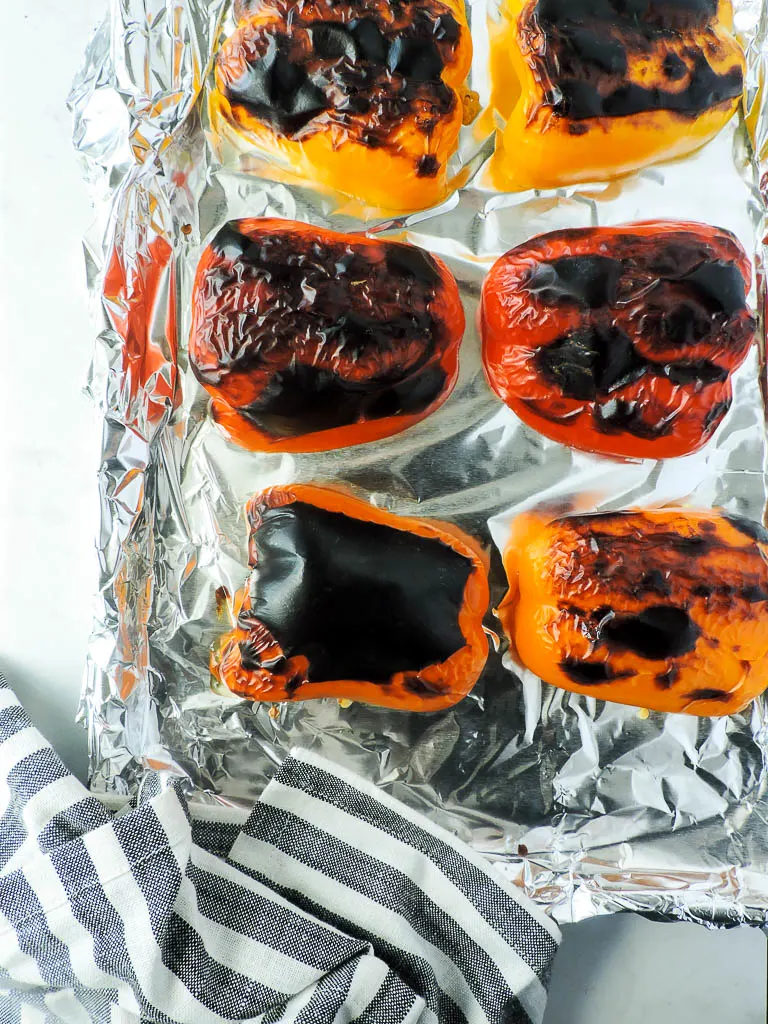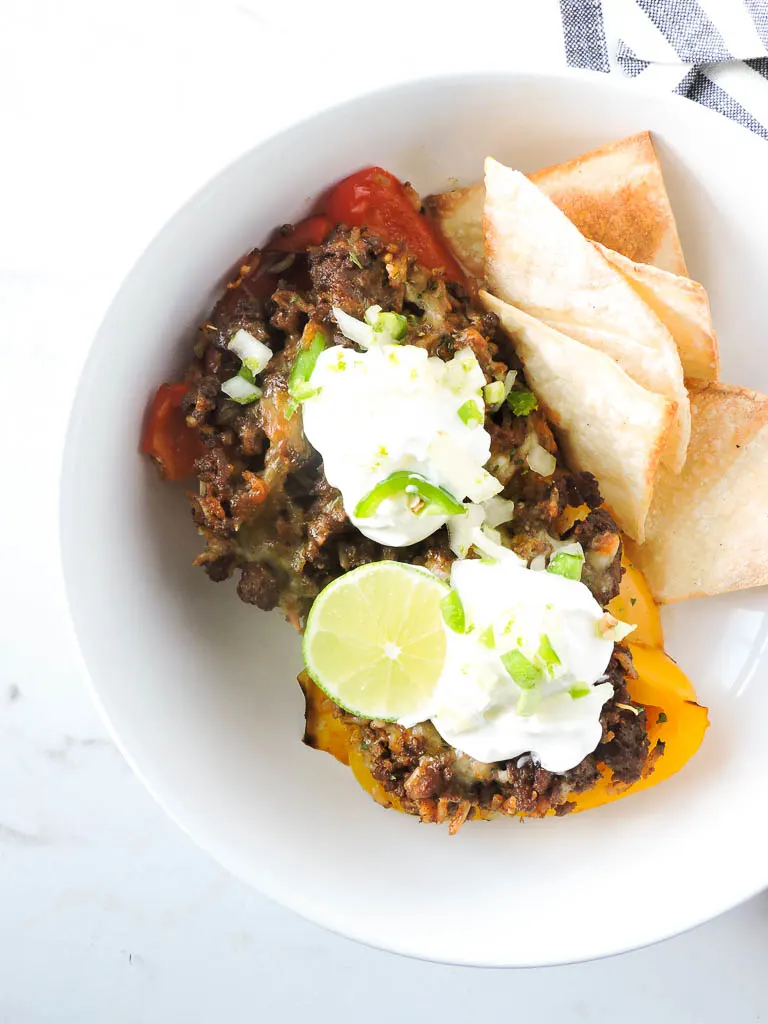 If you make this recipe please tag me on Instagram @freshfitkitchen
Pin for Later!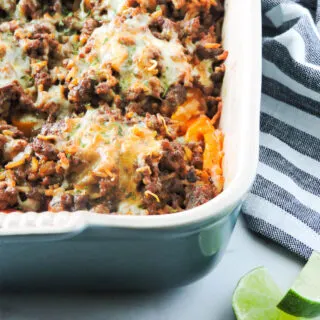 Beef Taco Stuffed Peppers
Beef Taco Stuffed Peppers are a delicious low carb pepper recipe with peppers stuffed with taco meat, cheese and rice (optional leave out if low carb), then add your favorite taco toppings and serve. This is a great freezer friendly stuffed pepper recipe.
Ingredients
4

Bell Peppers

I use red, yellow and orange.

1

lb.

Lean Ground Beef

I use 90% lean ground beef for this recipe.

1/2

cup

Yellow Onion

Finely Diced

1

Taco Seasoning

1 packet- storebought or feel free to make your own. Prepare according to package instructions.

1/4

cup

Reduced Fat Cream Cheese

1.5

cups

Shredded Colby Jack Cheese

1

cup

Rice

cooked- white or brown is fine. This is a great use for leftover rice.
Instructions
Cut peppers in half vertically and clean out the seeds. Lay on a sheet tray lined with foil skin side up. Heat up your broiler and broil 5-6 minutes.

When the outsides are nice and blackened, remove them from the oven and let them cool for 30 minutes. Skins will become wrinkly and super easy to just peel away the black part. This gives you a super sweet roasted pepper. It's okay if you leave some of the black on, but peel most of it off. Set aside the peppers and prepare the filling.

Brown the ground beef and onion in a nonstick skillet over medium high heat.

Add in the taco seasoning according to package instructions. Allow that mixture to simmer for 10 minutes. Add in the rice (if using)

Stir in 1/2 cup of the shredded cheese and cream cheese until mixture is creamy and uniform.

Add the peppers to a casserole dish and fill each one. If you have extra filling just stuff it in and around the peppers. This doesn't have to be perfect. Top with the remaining cup of cheese.

Cover with foil and bake at 350 degrees for 20 minutes. Remove the foil then broil the top. Serve with all of your favorite taco toppings.
To Prep for the Freezer
Make the peppers according to the instructions, but don't add the cheese to the top.

Put them in a freezer friendly pan. I like to use a foil pan for this. Cover tightly with two layers of heavy duty foil and freeze.

When you're ready to make them, take them out of the freezer the night before. Peel the foil off and add cheese to the top. Bake at 350 degrees covered for 30-40 minutes. Take off the foil and broil the cheese until slightly browned. Serve.