Crispy Salty Chickpeas are one of my favorite ways to top salads. I know people have been baking these things for a while as a snack and I have even seen prepared ones in the grocery store. It wasn't until I ordered a salad at my favorite restaurant where crispy chickpeas were included, that I really got on board. They add the perfect crunch and I really did not miss the croutons. If you are gluten free and miss the croutons, allow me to introduce you to Crispy Salty Chickpeas.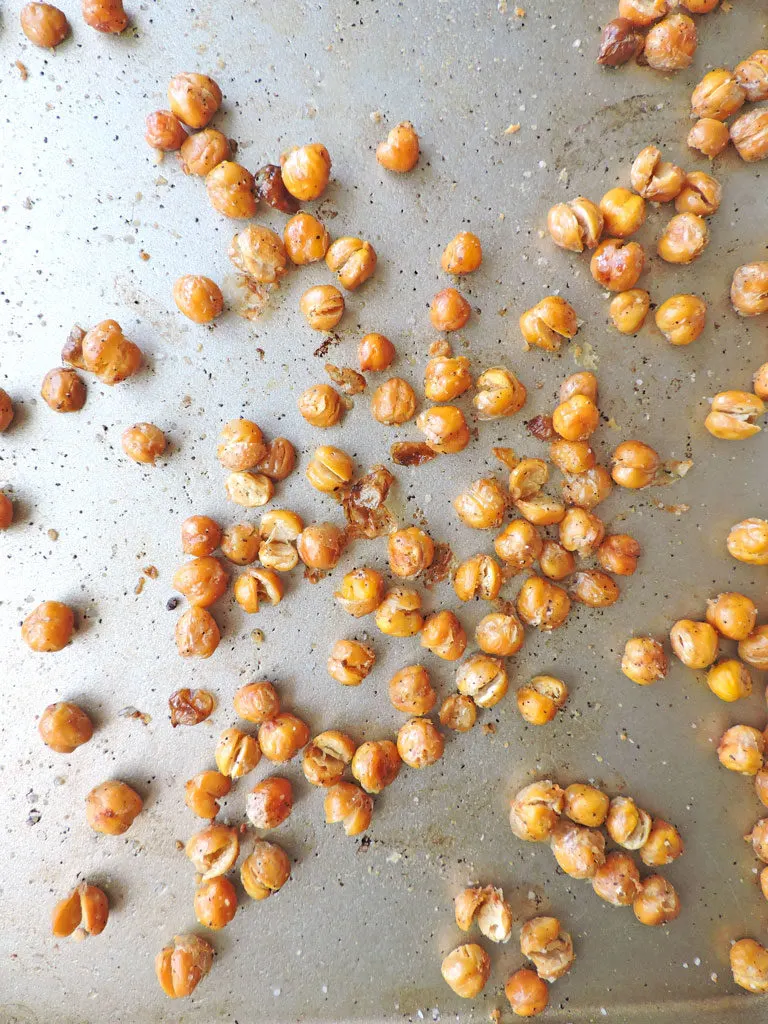 The secret to the crisp is making sure you get all that moisture off. Drain all that liquid off then dry them off between paper towels or a clean kitchen towel. Fire up the oven, toss with olive oil, salt and pepper and go. While you could buy these, I have to tell you they are no match for those salty nutty chickpeas right out of the oven. Trust. I wouldn't steer you wrong.
In addition to salads, Crispy Salty Chickpeas are perfect for snacking. I think they'd be lovely on a cheeseboard as an alternative to nuts. I'd throw them on top of a big veggie bowl or garnish my hummus with them. Okay, I am starting to feel like a Dr. Seuss book. I really don't care . I'd eat this Crispy Salty Chickpeas anywhere! There… I got it out.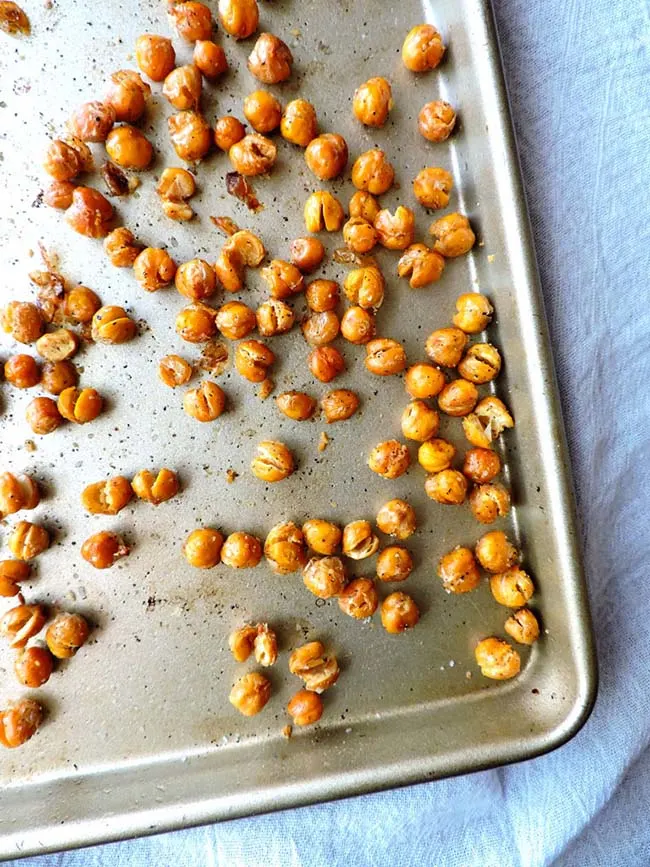 Enjoy my friends. If you make these please comment below and let me know you liked them or tag me on Instagram @freshfitkitchen.
Pin it for Later!

Save
Save
Save
Save
Save
Save
Save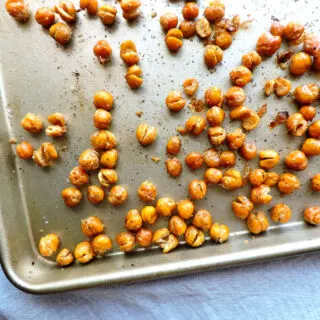 Crispy Salty Chickpeas
Crispy salty chickpeas are the perfect gluten free alternative to croutons. You can also enjoy them as a healthy snack.
Ingredients
1

can

Chickpeas

Drained and Dried

2

tbsp.

olive oil

salt and pepper

to taste
Instructions
Preheat oven to 400 degrees. Drain and rinse the canned chickpeas. Place on a paper towel lined plate. Take another towel and dab all of the moisture off of them. They should feel pretty dry.

Toss the chickpeas with the olive oil, salt and pepper. Cook for 15 minutes. Toss them and cook another 12-15 minutes or until perfectly crunchy. Make sure to watch them because they will burn quickly.

Store in an airtight container up to one week. These are perfect for salads or just as a snack!
Notes
These are the perfect vegan and gluten free alternative to croutons!