A giant part of being a food blogger is community. I've been blogging for close to 2 years now and this blogging community I've found is probably the best thing about it. It's nice to have people to go to for questions, concerns and just the encouragement to keep going. This is especially true when many of the people in your everyday life don't fully understand where you're going with this whole "blog" business. This meal plan guide pays homage to some of my favorites. The bloggers who inspire and encourage me every day. Here we go with Fresh Fit Meal Plan Guide Week 20. A collection of recipes from some of the best bloggers on the internet. In my humble opinion 🙂
Fresh Fit Meal Plan Guide Week 20 – Breakfast
5 Ingredient Granola Cups by The Fit Fork Feed
Lindsay's photos are gorgeous (as you can see). It's nothing for me to scroll my Instagram and see her photos pop up on some of the largest foodie accounts. I was super honored to be featured along side her in Cooking Light Magazine's "Freshest Instagrams to Follow" (April 2017 issue). Her food is fresh, healthy and accessible. Something I can really admire and appreciate.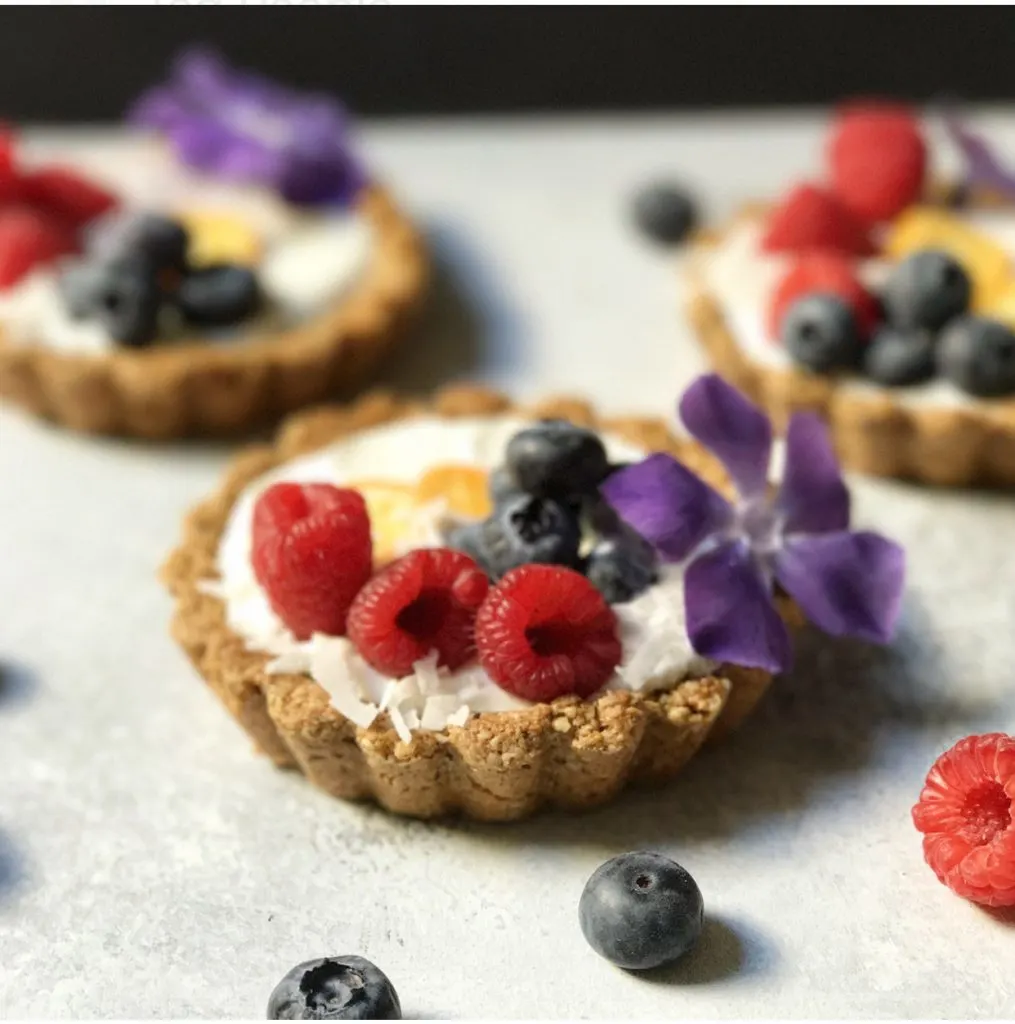 Fresh Fit Meal Plan Guide Week 20- Dinner
Baked Honey Soy Chicken by Alice of Hip Foodie Mom.
Alice was also featured in Cooking Light's Freshest Instagrams to follow. Various media outlets have featured Alice, even the TODAY show (#goals). If you've followed me for any length of time, you know I adore Alice's recipes. Another thing I love is how real she is. I reached out to her with a question on her insta-story thinking , "This lady has thousands of followers she probably does not care to answer this question. " Minutes went by and I had this super sweet answer with all the info I needed. She is incredibly authentic and it shows through in her food. While her recipes look fit for any fancy restaurant, Alice reminds us all that we can do it to.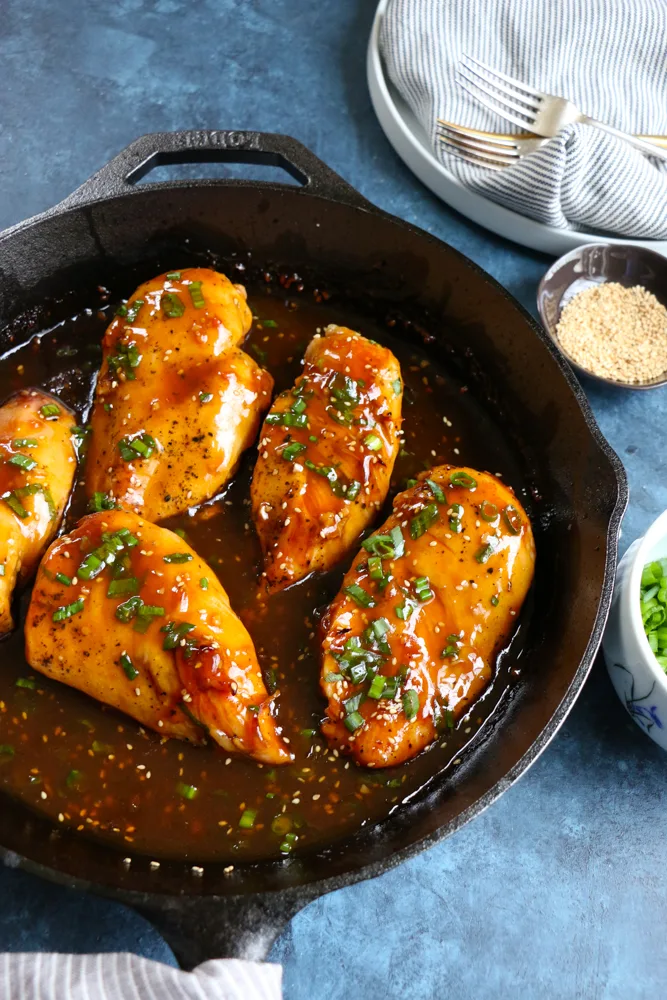 Grilled Portabello Mushroom Asparagus Fajitas from Marcie of Flavor the Moments
Marcie's recipes are easy, yummy and fun. She knows how to put a twist on the classics. These fajitas make use of seasonal veggies making them healthy and affordable. Marcie is another must follow on Instagram. Her photography is perfectly appetizing.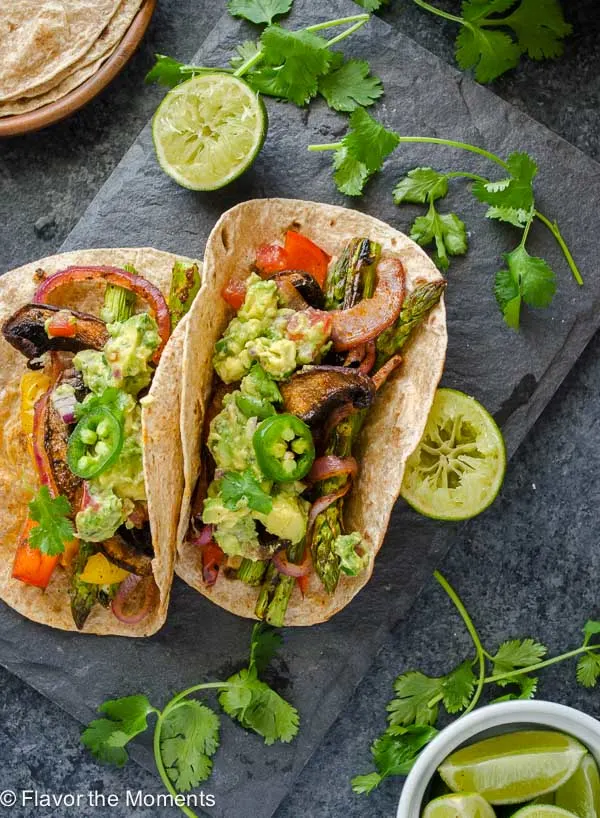 Instant Pot Meatballs Primavera by Taylor of Food Faith Fitness.
I've followed Taylor for quite some time. You could say her blog encouraged me to step out into healthy food blogging. She's so down to earth so when I was waffling about whether to jump on the Instant Pot Bandwagon, she encouraged me. Taylor has no problem putting it all out there and being 100% real. If you follow her on Instagram, you'll love her insta-stories. She shows you all sides of food blogging and cooking, not just her perfectly composed photos. Though, as you can see below, her photos will leave ya drooling.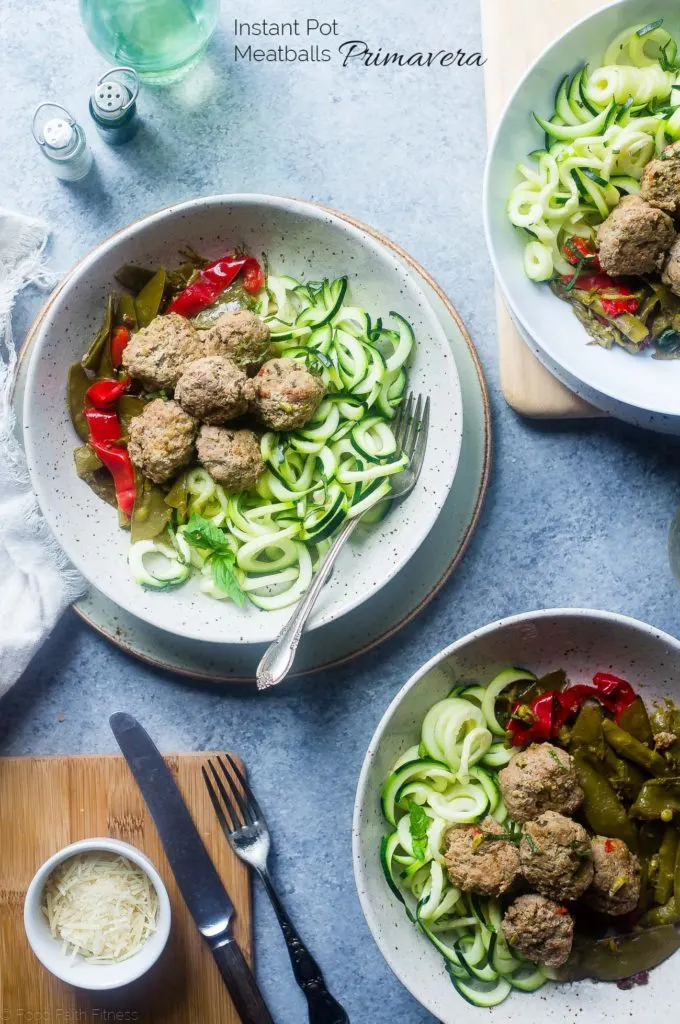 Spinach Goat Cheese Stuffed Chicken by ME 😉
I posted this recipe last week and let me tell you not only does it look impressive, it's easy too. I love recipes where you set it on the table and people are all… WOW! Then you get to surprise them with how incredibly simple it was. This is that recipe.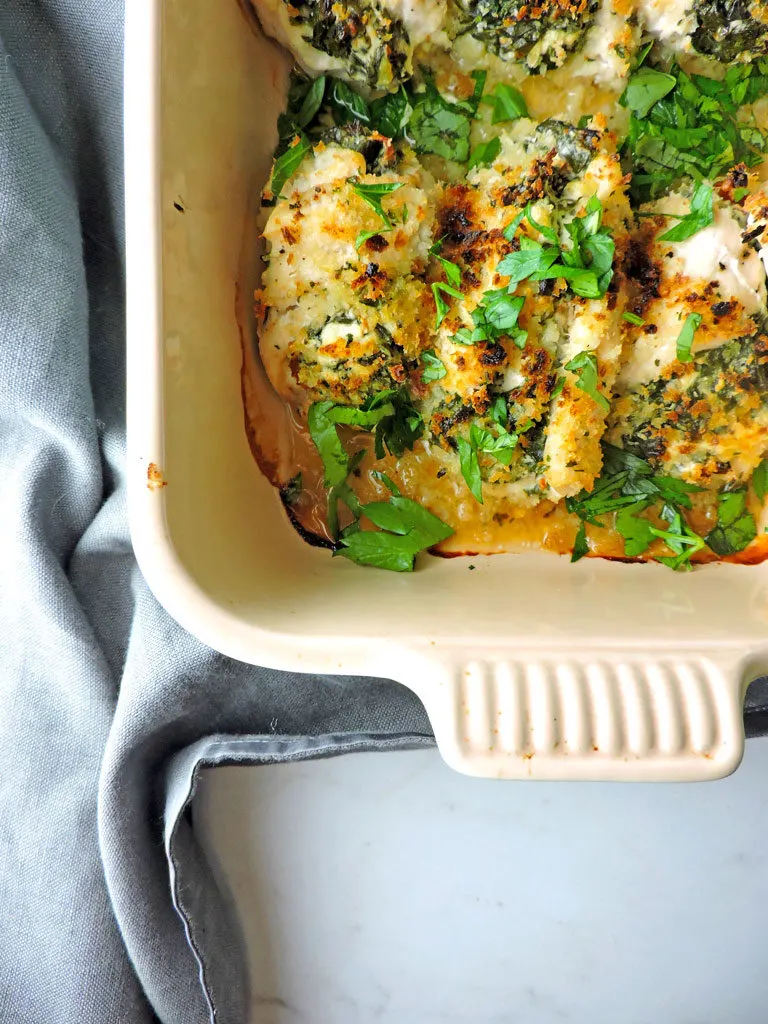 Taco Salads by Katherine from Love in My Oven
Katherine is another blogger who produces food we can all admire and imagine creating. She breaks down recipes into steps even the novice home chef can create. As a fellow blogger I always appreciate the love she gives my new recipes. Being a food blogger is like cooking for the entire world. You toss those photos out into the universe and it's like setting a dish on the table and telling everyone to dig in. You're hoping they can appreciate it. Unlike other businesses I've been in, so far blogging is pure love. We appreciate the hard work and we share share share when we think it's worthy of praise. Good advice for blogging and for life.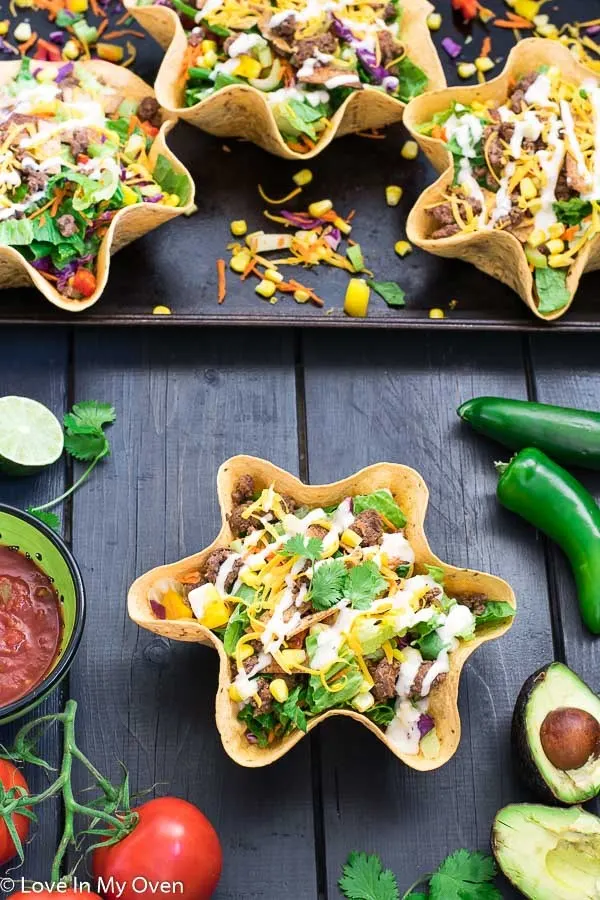 I so appreciate YOU, my readers. For your shares, likes, and your comments. When you make my recipes and tell me they were well loved, it's proof positive that following this little dream is entirely worth the early mornings 😉
If you make these recipes this week, please tag me and the blogger who crafted them. We love hearing from you and it's our pleasure to be invited into your kitchen.
Have a great week everyone!
Pin this one for Later!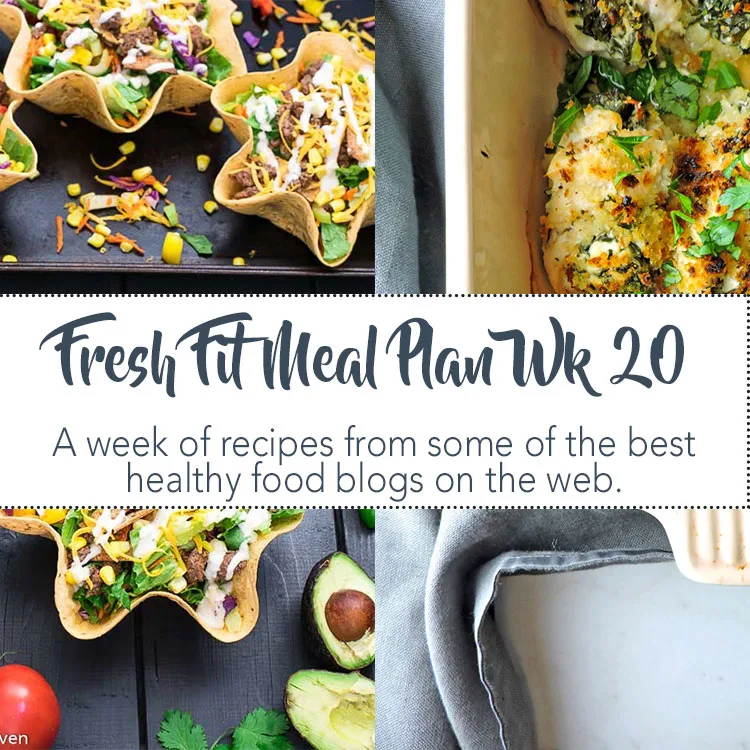 Save
Save
Save