If you read this post and thought "why? Why eggs?" It is probably because you already love your method for making scrambled eggs. Good for you! I feel like I've always had inconsistent egg results. Sometimes I love my eggs and sometimes I hate them. I feel like asking anyone "how do you like your eggs?" is a loaded question. However, if you are team fluffy read on because I'm giving you my secret to perfect fluffy scrambled eggs!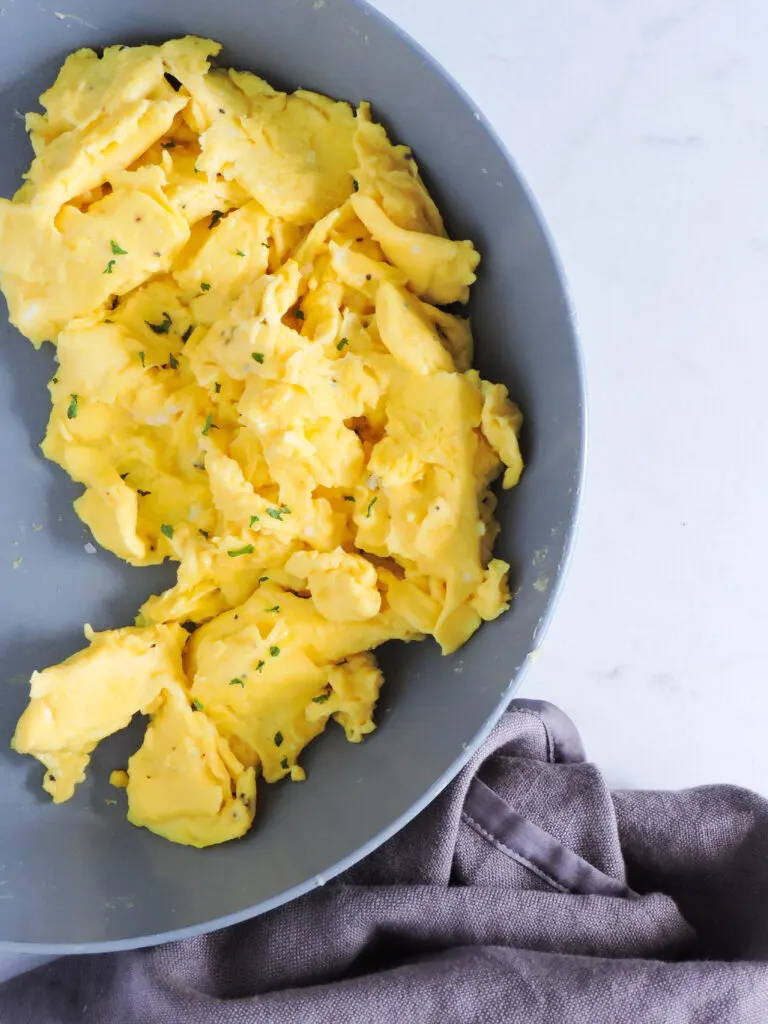 How to Make Perfect Fluffy Scrambled Eggs
The number one tip I can give you for tasty eggs is NOT to water them down. Not only do the eggs whip better without milk, cream or water, but they taste better. They have full flavor and great color. A combo of butter and olive oil gives you good depth of flavor. The two also work well together because butter on it's own often would start browning too quickly.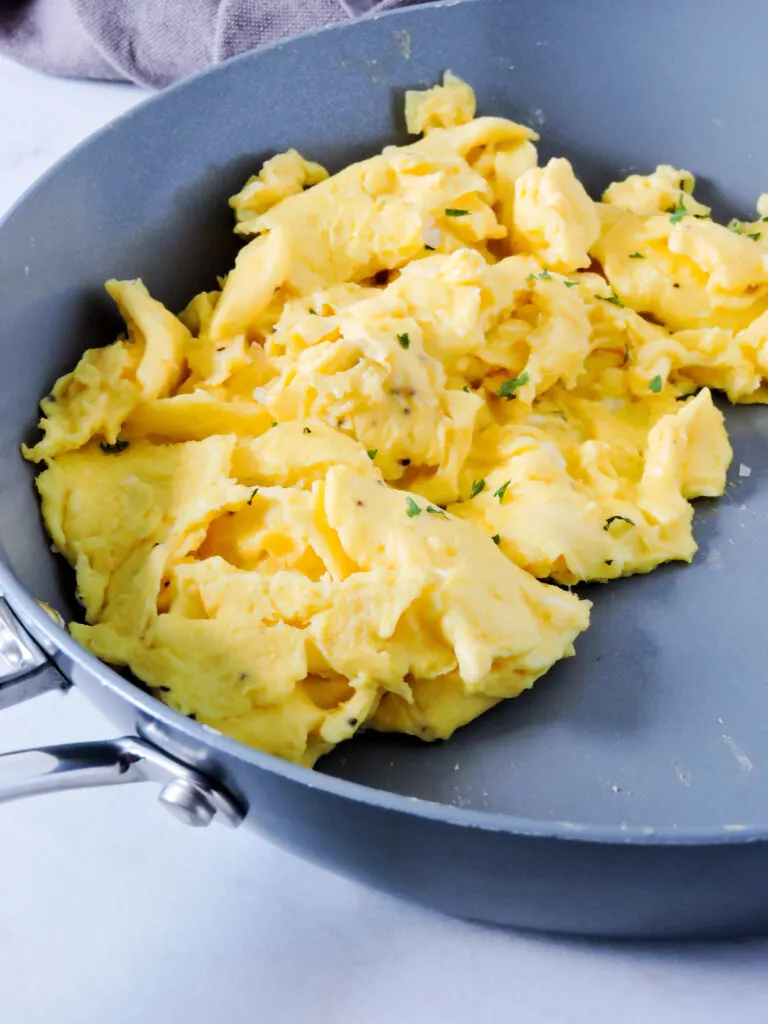 Heat is the next secret. Low and slow will give you creamy french style eggs. If that's your goal, then great. But if you want a fluffy scrambled egg then heat will cause it to puff up sooner. Think of a souffle. It puffs up with heat. Fluffy eggs need heat to rise. It's that simple. You don't want to walk away from these. I like my eggs done, but not brown. Carefully and constantly moving them around the pan keeps them done, but not overly browned.
You need the right pan. I love Green Pans. Check this set out from Amazon. They are non-toxic and definitely non-stick. *

I know this seems like an overly simple recipe, but I figured if I struggled through this there were others! Comment below and let me know how this worked for you or share a pic with me on Instagram and tag me @freshfitkitchen. PIN IT FOR LATER!
*This post contains affiliate links. You get the same price you always would, but I make a small commission. It's how I keep bringing you free, tried and true recipes!
These eggs are incredible on my Baked Bacon Egg and Cheese Croissants!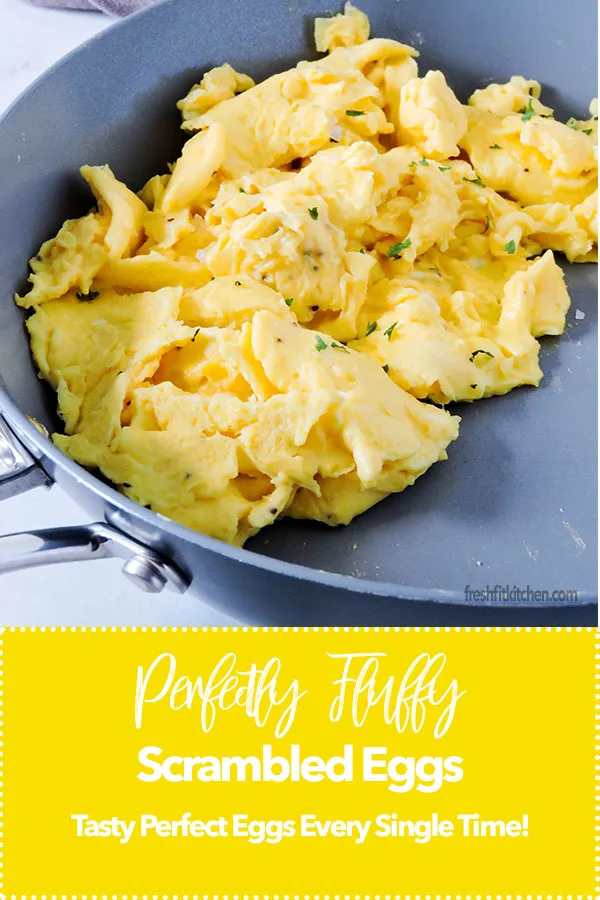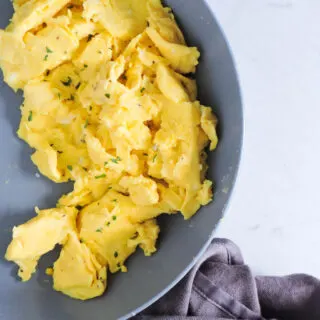 Perfect Fluffy Scrambled Eggs
If you like a super fluffy cooked through, but not brown scrambled egg you've come to the right place! I'm giving you the formula for exactly that. Use this method and you'll have perfect eggs every time.
Ingredients
6

Large Eggs

I like Costco Organic Eggs. Use the ones you like best.

1

tsp.

Butter

1

tsp.

Olive Oil

1/2

tsp.

Salt

Pepper

Parsley

For Garnish
Instructions
Heat a pan over medium high heat. Add in the olive oil and butter.

Whisk the eggs really well with a hand whisk and incorporate as much as air as possible. Do not add any water or milk.

Add in the salt and a nice sprinkle of black pepper. I like a good bit of course ground black pepper. You can add it to your tastes.

When the butter and olive oil are melted and just slightly sizzling add in your eggs.

You want to her a nice sizzle when they hit the pan. When the edges just begin the look set start moving them around the pan. Work quickly because your goal is done but not brown or burnt. It's a delicate balance.

When the eggs appear dry and fluffy they are ready to serve.