Welcome to 2018! We made it 🙂 If you are looking to improve your over all health this year, please check out the Fresh Fit Kitchen Healthy Changes Challenge. We start Monday Jan 8th. All you need to do is sign up for my email list. I'll be sending out 3 emails per week detailing small incremental changes you can make to improve your health. Now let's hop to what's cooking this week!
This Week at Fresh Fit Kitchen Jan Week 1- NEW POSTS
I know the Instant Pot was a popular gift this holiday season so we kick of January with 2 recipes you can make in the Instant Pot or the Electric Pressure Cooker of your choice. Get these on the dinner plan this week. They'll save you time and they are absolutely delish.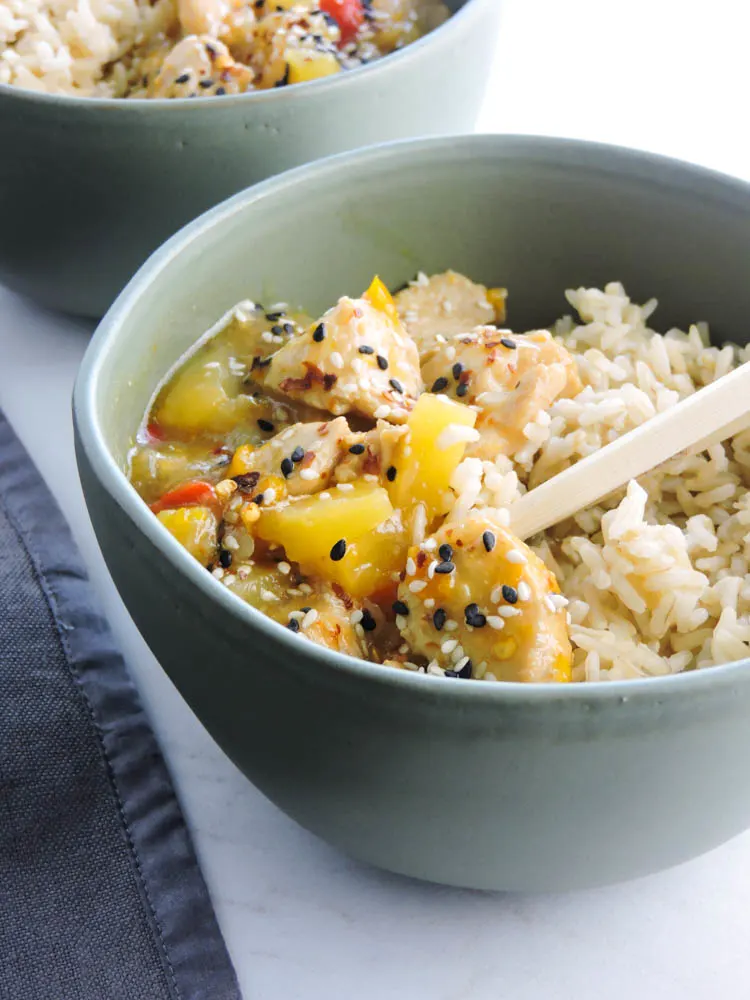 This Week at Fresh Fit Kitchen – Things I am loving right now
Fitness Blender Workouts. These workouts are absolutely FREE. They have paid content, but the free library is so extensive, it's not necessary to purchase to get a good workout. I moved my workouts back to mornings because I missed it and I need to maximize my day. In as little as 25 minutes I can be dripping with sweat and ready for the shower.
Oatmeal Bowls for Breakfast– Is it cold where you are? Oh. My. Goodness! It's been windy and absolutely frigid here. My warm bowls of oatmeal with granola a dollop of nut butter are the perfect way to begin the day.
52 Lists for Happiness: Weekly Journaling Inspiration for Positivity, Balance, and Joy – This journal is the best. One of my New Year Goals was to practice more mindfulness and gratitude. It's a great way to deal with stress and center myself. 52 Lists for Happiness gives you a new list each week to work on and reflect on. It takes minutes, but the pay off is more than you can imagine.
My Instant Pot – If you weren't one of the millions of people to get an Instant Pot for Christmas, well then I suggest you go ahead with it now. The Instant Pot has replaced my my rice cooker and my slow cooker. I've gained a pressure cooker. It's such a smart kitchen tool. Here's a handy link: Instant Pot DUO Plus 6 Qt 9-in-1 Multi- Use Programmable Pressure Cooker, Slow Cooker, Rice Cooker, Yogurt Maker, Egg Cooker, Sauté, Steamer, Warmer, and Sterilizer
Early Mornings to myself. I haven't always been a morning person, but I became one when I discovered the peace of the time by myself. I encourage you to start the day even 15 minutes earlier and see what happens.
*This post contains affiliate links. All this means is that if you click my link to buy rather than going to the website yourself, I get a small commission that helps me to continue bringing you helpful content.