I feel like homemade popsicles are making a come back.  This is a good thing since store bought popsicles can be loaded with sugar. These healthy homemade dreamsicles are the kind of popsicle you could easily allow the kids to have for breakfast.  After all, it's literally breakfast on a stick.  There are only three, yes three ingredients in these appropriately named 3 Ingredient Dreamsicles. It's probably easier to make these, than it is to go to the store anyway.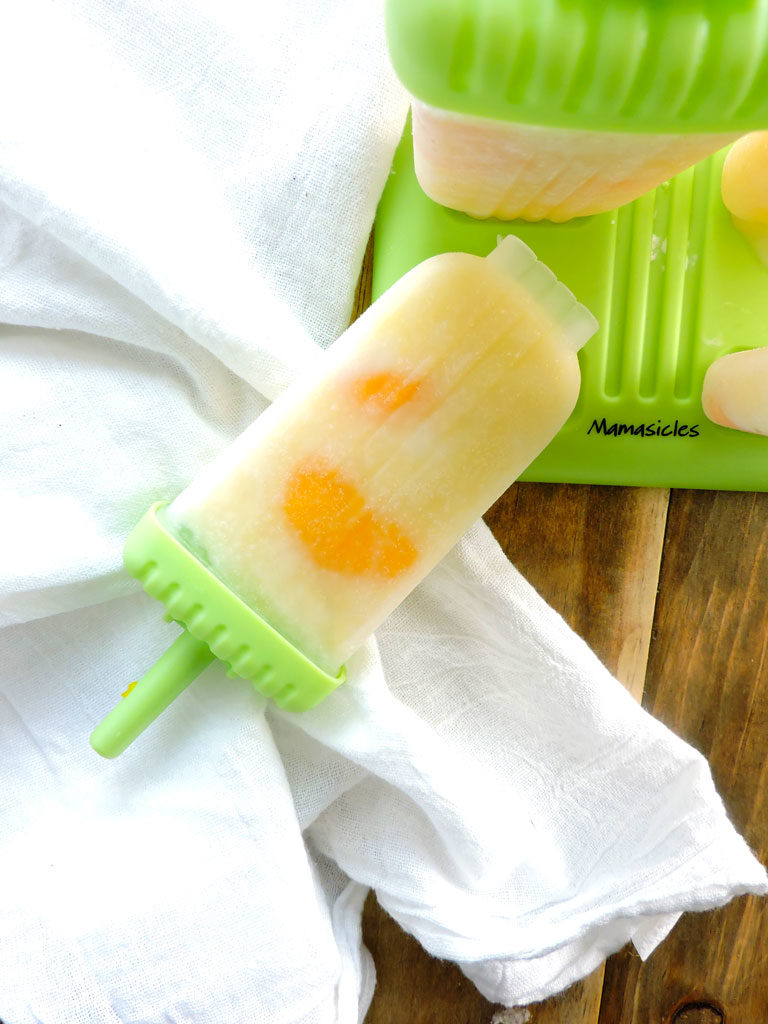 I ordered this popsicle mold off of Amazon and I'll be sure to link you to it.  The popsicles come out really easily and it's very easy to clean. It's also nice and compact.  I absolutely hate clutter, so I need my gadgetry to take up little space.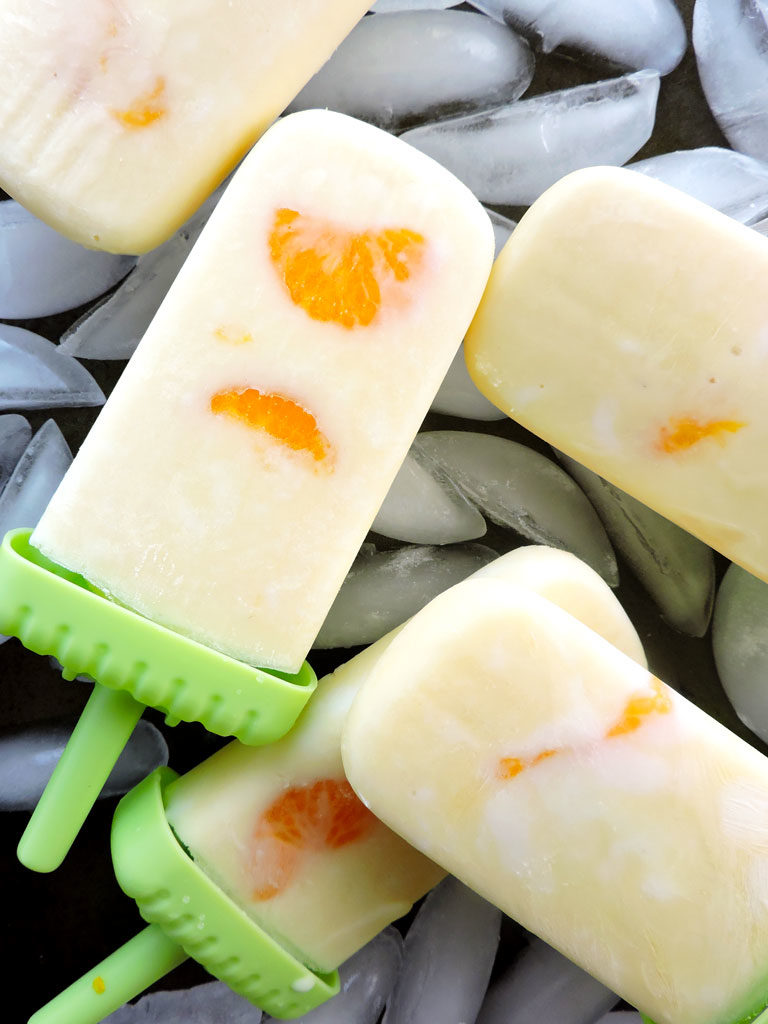 The orange pieces you see in these 3 ingredient dreamsicles are nothing more than mandarin oranges from a can.  After pouring the mixture into the molds, I just slide them into the sides so that when they freeze they look extra pretty.  I have to tell you, they are also really tasty when they freeze up and get slushy. This step is purely optional, but recommended.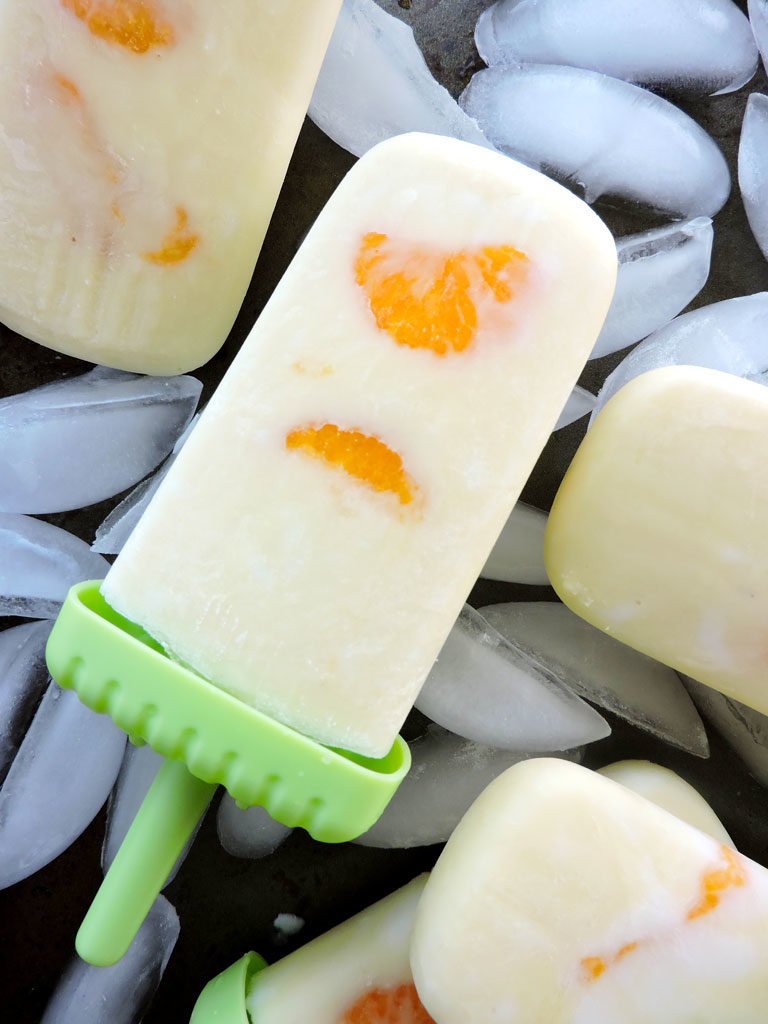 You should expect to see more popsicle recipes on the blog because these are super yummy, easy, and refreshing after a hot day outside.  I do believe some adult beverage versions are in the future too 😉 Summer desserts call for a lighter approach, so any reason NOT to turn on the oven. I do hope you'll try these 3 ingredient dreamsicles.   I think you and your family will find them to be a yummy and fun summer treat.
Pin for Later:

Save
Save
Highly recommend this popsicle mold from Amazon:
*This is an affiliate link . This just means purchase via this link benefits FreshFitKitchen.com. All opinions in this post are my own.
Save
Save
Save

1

cup

Vanilla Nonfat Greek Yogurt

1

cup

Orange Juice

organic if possible

2

tsp

Vanilla extract
1

cup

Vanilla Nonfat Greek Yogurt

1

cup

Orange Juice

organic if possible

2

tsp

Vanilla extract
In the bowl of a large measuring cup or pitcher mix together the yogurt, orange juice and vanilla extract. I don't like to mix it entirely as I like to see a swirl.

Pour the mix into popsicle molds leave 1/2 inch of head space. You can push mandarin oranges or sectioned fresh orange pieces down into the molds if you'd like some texture and color to your dreamsicles.

Freeze for 4 hours or more. When you're ready to eat run hot water over the outside of the popsicle mold for about 30 seconds. The popsicle should slide out easily.
This recipe is low in refined sugar as no sugar was added to the mixture.
Make it Vegan:  Use coconut or almond milk yogurt.