I know you still need dinner ideas for the week, but it's that time of year when we are all baking up those Holiday Treats! When it comes to holiday baking, I often turn to my favorite bloggers for help. Running a healthy recipe food blog, I need some help when it comes to the more indulgent treats. I can admit that developing those type of recipes is not my wheel house. So, as you get into the swing of this holiday season I give you Meal Plan Inspiration Week 2 December Holiday Treats. I am linking you to my favorite tried and true treats as well as a few healthier ones from yours truly.
Meal Plan Inspiration Week 2 December Holiday Treats
When it comes to cookies, chocolate chip is king. I have searched the interwebs far and wide for the perfect chewy, soft, not too flat, not too fluffy, chocolate chip cookie. Lindsay from Pinch of Yum delivers with The Best Soft Chocolate Chip Cookie.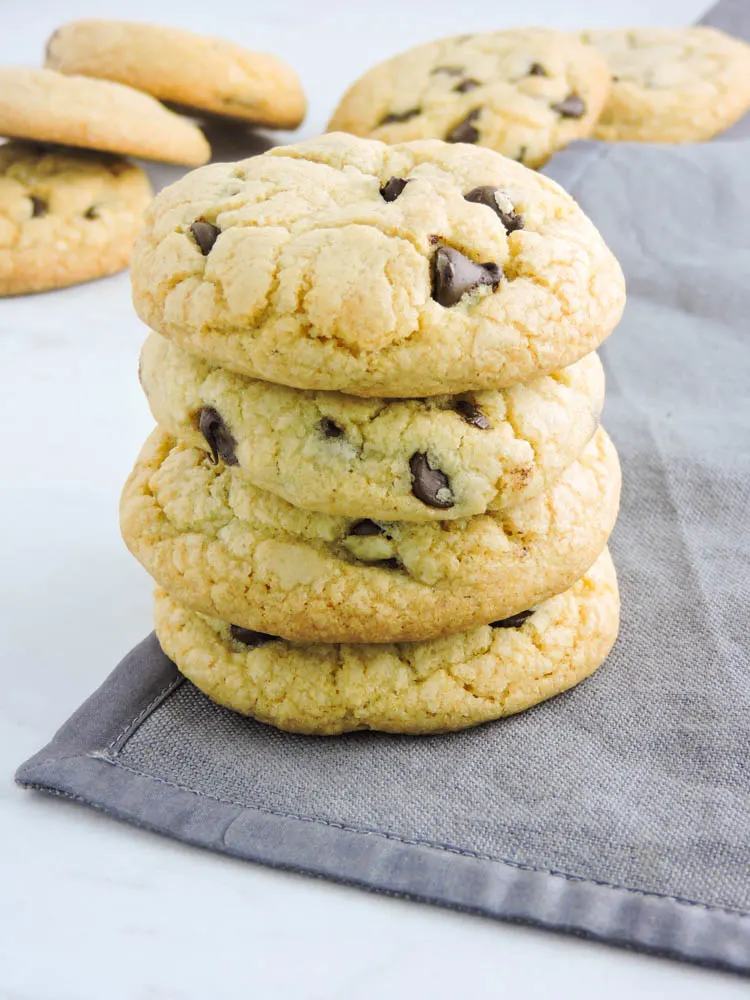 I can't ever get enough of the sweet and salty combo, so this year I added Two Peas and Their Pod Chocolate Salted Caramel Pretzel Cookies to the mix. Ummmm… you won't be sorry. Just trust me.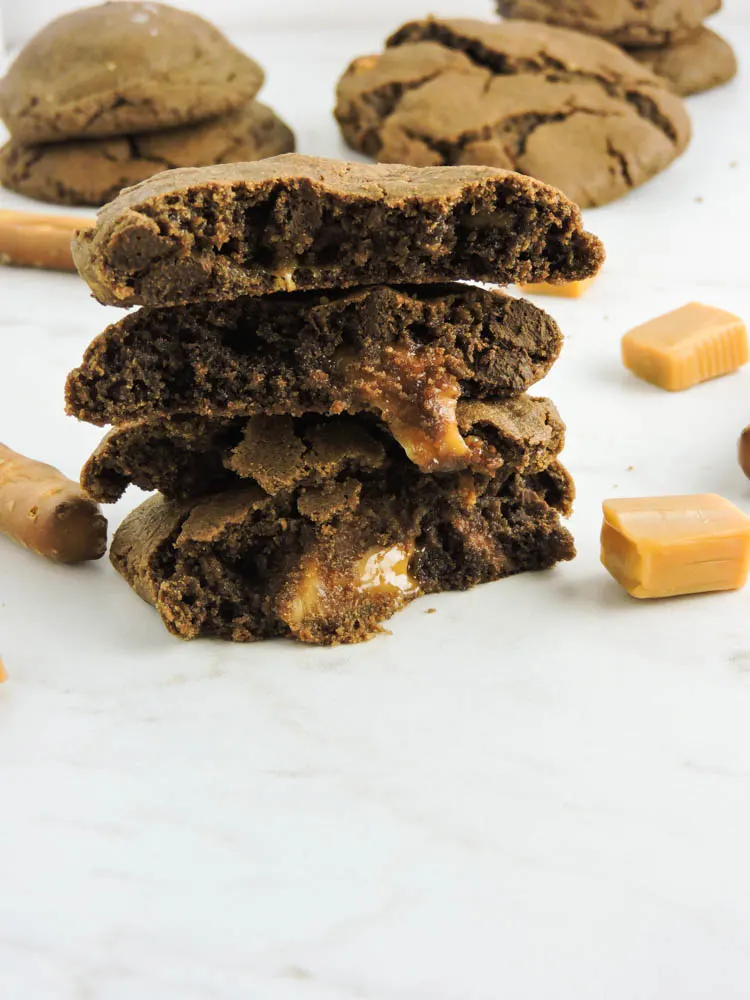 Decorated Sugar Cookies often give me a fit. I found Sally's Baking Addiction to have the best soft sugar cookie recipe ever. It's fool proof. The cookies cut out easily and the dough is flavorful. No more sugar cookies you could break a tooth on. To keep decorating easy, I just purchase icing and add sprinkles.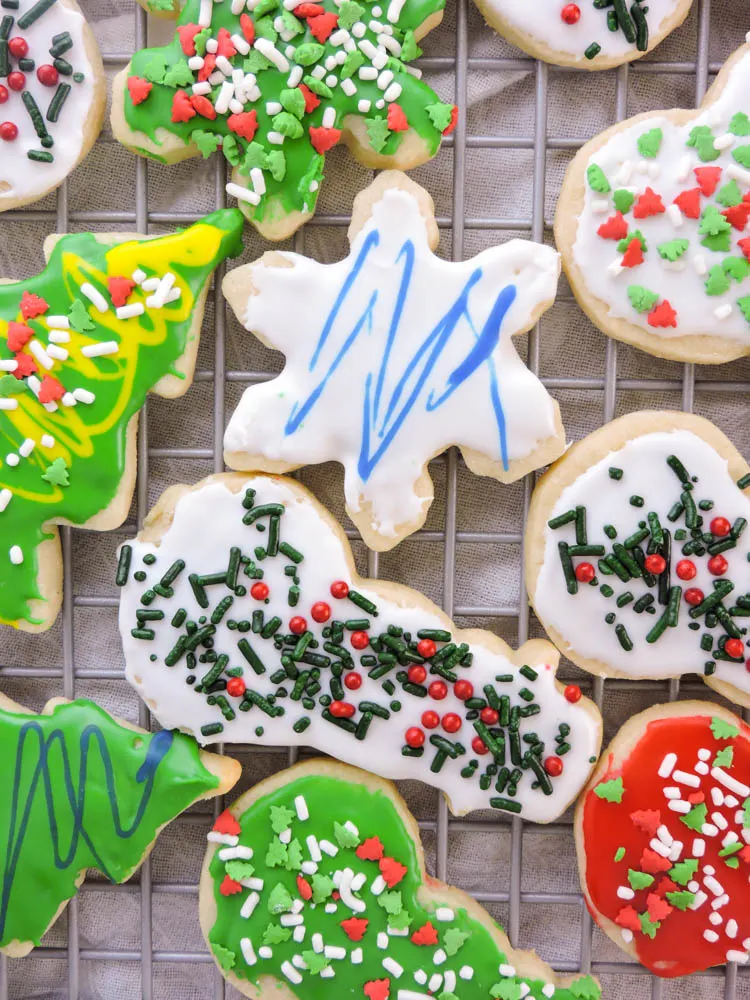 I also made my Loaded Peanut Butter Cookies. These are just an insanely good peanut butter cookie, but the bonus is they are gluten free. If you have friends intolerant to gluten, these are a real treat.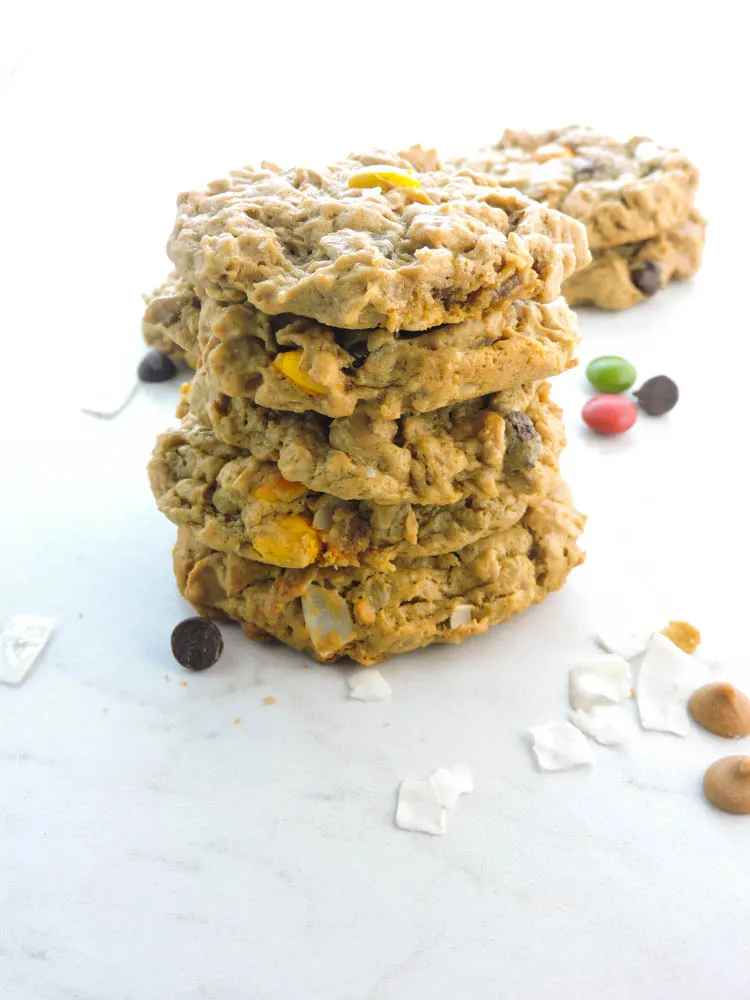 Gift Baskets and Other Treat Ideas Include…
Chex Mix! It's such a holiday classic. I like making it the oven for ultimate crispness. A money saving tip is to purchase your cereals and nuts from Aldi. They have everything your need for a fraction of the price! I used their pita chips in place of my usual bagel chips.
Check out the seasonal aisles at Target for fun holiday treats. I do gift baskets for friends when they have Holiday parties and for neighbors. While I make a lot of things, I like to add a hot chocolate set or some assorted nuts and candies.
If you have a dollar tree or a dollar store, make sure you check there for tins, wrapping, and bags for your baked treats. You'll save money and they often have a really cute selection.
Don't forget your furry friends! My Pumpkin Pup Treats make the perfect holiday gift for the doggies in your life.
I wish all of you the best this holiday season. Thank you for your support and following along.