In the summer everything gets easier and breezier and these vegan key lime pie bites are no exception. They are not only dairy free and egg free so those with a Vegan diet or food allergies can enjoy, but they are also super light at only 80 calories for each cute little bite. Summer desserts mean less time using the oven and we all like a little something to cool us down.
These are so creamy and cool, you'll probably have to convince your friends that there is no dairy in them. While I am not Vegan, I enjoy creating plant based recipes because the more plant powered your diet is, the better. Foods like dairy can be very inflammatory for the body and with so many alternatives out there, why not eat more plants? Why not consume more healthy fat from coconut oil or cream rather than dairy fat? Life is all about balance and these vegan key lime pie bites balance the goodness of a sweet treat without refined sugar and dairy.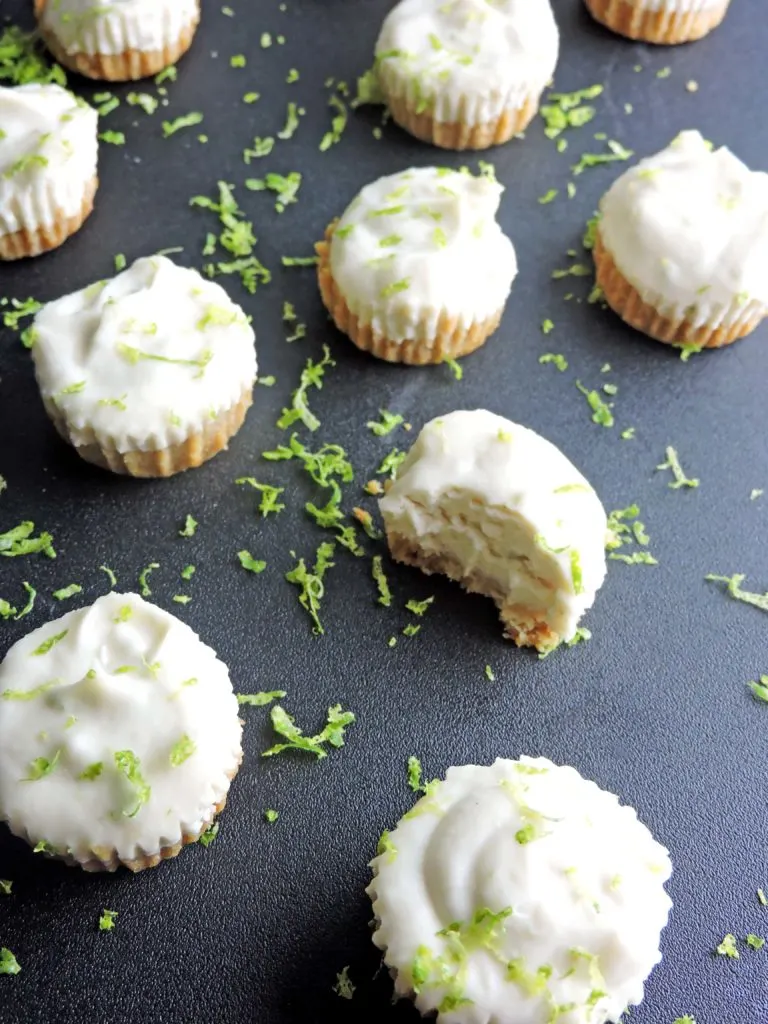 So, don't look past this recipe just because it says Vegan in the title. Think of Vegan meals as a way for you to incorporate more plants into your diet so you can get those amazing health benefits. After all, if you don't know the difference and you end up really enjoying it, why get caught up in labels? Your Vegan friends may have something to teach you about some healthier foods you can add to your diet.
If you love key lime pie, my guess is you will love these vegan key lime pie bites and you'll wow your friends and family with a creamy dreamy dessert that doesn't contain a drop of dairy.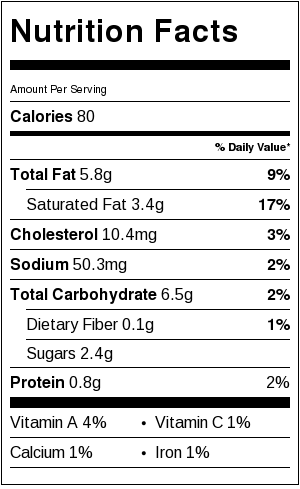 Save
Save
Save
Save
Save
Save
Save
Save
Save
Save
Save
Vegan Key Lime Pie Bites
Ingredients
8

oz.

Vegan Cream Cheese

1/4

cup

Fresh Lime Juice

Zest of 1 Lime

1

tsp.

Vanilla extract

2

tbsp.

Canned Coconut Cream

1/4

cup

Maple Syrup

20

Vanilla Wafers (Back to Nature Brand are Vegan)

2

tbsp.

coconut oil, melted
Instructions
Preheat oven to 350 degrees. Pulse the cookies in a food processor until a fine crumb forms. Slowly drizzle in melted coconut oil until the mixture holds together. You should be able to grab some between your fingers and it should hold together.

Press the cookie mixture into mini muffin tin wrappers. Bake for 7 minutes. Allow to cool.

While the crusts bake, prepare the key lime mixture. Place the vegan cream cheese, lime zest, vanilla, maple syrup, and coconut cream into the food processor and run until well combined.

Spoon the key lime mixture into the cooled muffin wrappers on top of the crust and freeze for 2-3 hours. Transfer to the fridge until ready to serve. Serve chilled and with extra grated lime zest.
Notes
If you are not vegan, feel free to use any cream cheese and vanilla wafer cookie.