Do you put dinner on the table and wish it looked like it did in that Pinterest pin? Do you wonder why your chicken looks colorless and sad or your vegetables turn to mush? Good! This is the post for you. I am giving you a list of my essential tools for a healthy kitchen. This list of tools will have your chicken searing perfectly, your vegetables crisp tender and your slow cooked recipes tender and flavorful. Consider this the beginners guide to healthy and yummy cooking. Flavor doesn't have to come from tons of oil and butter. Flavor is often found in how you develop the natural sugars in your food. It's in a slow cooked chili, a flash sear on a chicken breast, or a high heat roast on your vegetables. These methods require specific tools in your kitchen. The good news is these tools are inexpensive and easily accessible.
Cast Iron Pans– Yes, this is the workhouse in my kitchen. There are quite a few photos of everything from enchiladas to baked pasta on the blog and they all involve my cast iron pans. Cast iron holds heat, sears perfectly, and lasts forever. The good news is on top of lasting forever, you can get cast iron pans for under $30. Don't let caring for them intimidate you either. Caring for a cast iron pan is easier than you think.
I love to use Lodge Brand: Lodge L8SK3 Cast Iron Skillet, Pre-Seasoned, 10.25-inch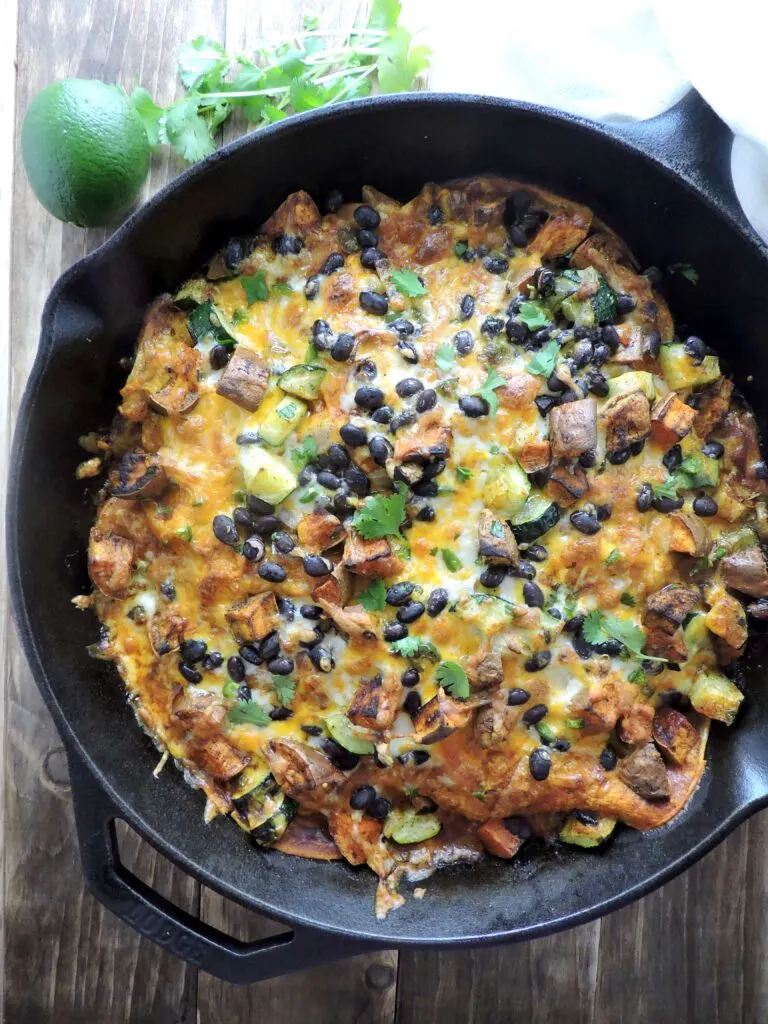 Citrus Zester– You will find recipes on the blog that call for the zest of a lemon or the zest of a lime. My key lime pie bites rely largely on lime zest for their intense lime flavor. The zest is simply the green on the lime or the yellow on the lemon. The trick is to get none of the bitter white pith and that's where this handy tool delivers.
I love the Microplane Citrus Zester:Microplane 40020 Classic Zester/Grater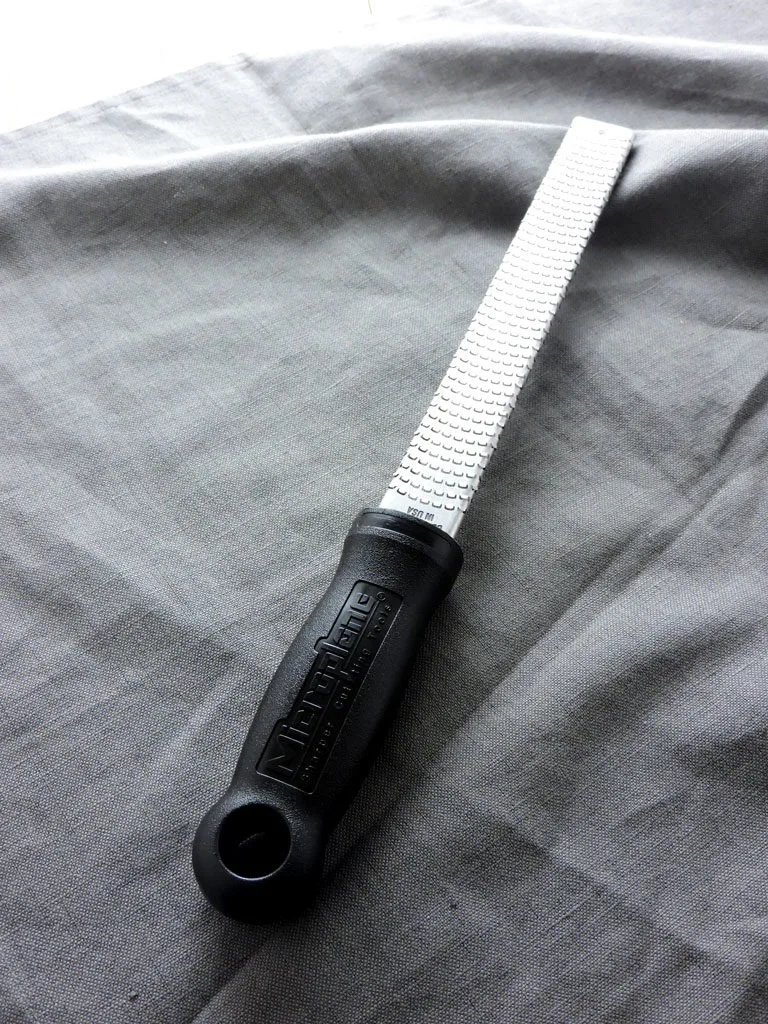 Large Baking sheet with a Wire Baking Rack– Many of the recipes that you see for baked crispy chicken, like my Citrus Spicy Chicken Tenders benefit from the heat circulating completely around the meat. A simple wire rack fitted over top a baking sheet keeps you from getting soggy chicken on one side. Easy right? The good news is, this is the same wire rack you cool your cookies on so it does double duty.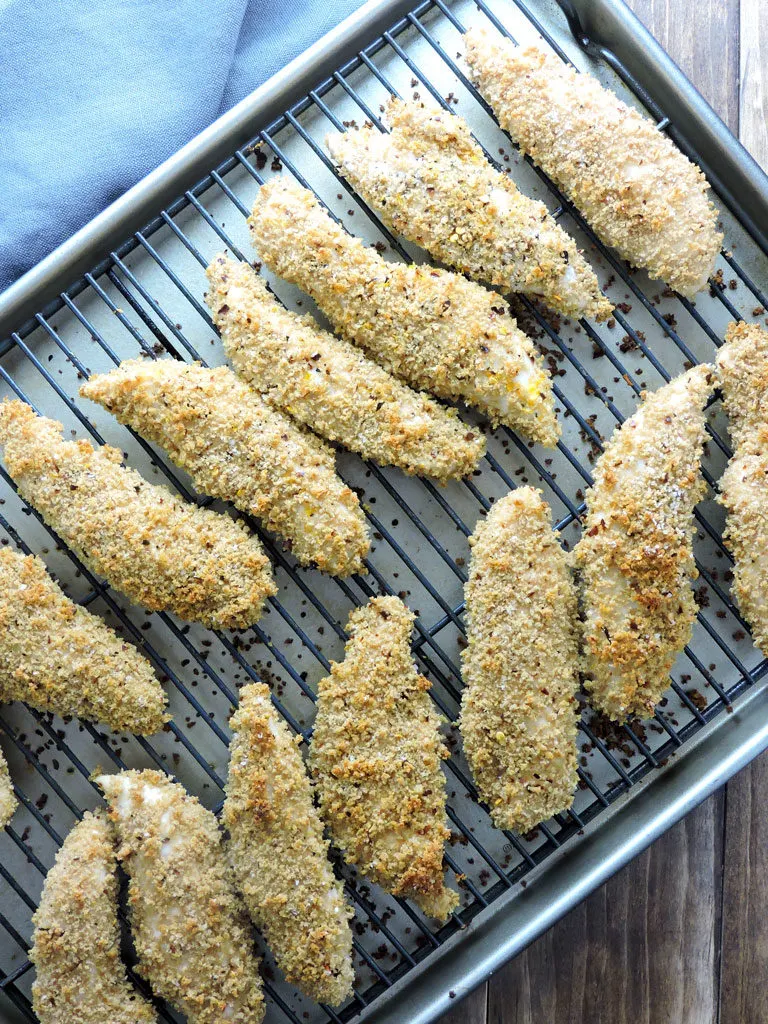 Wire Racks:Baker's Secret 1061483 10-by-16-Inch Nonstick Cooling Rack, Set of 2
Baking Sheet-Rachael Ray Oven Lovin' Non-Stick 11″ x 17″ Crispy Cookie Baking Sheet, Orange
The Right Knives– You might think that if something is sharp, it's good enough to cut with. This is not so. The right knife for the job creates the perfect cut. Every kitchen needs a chef's knife for everyday chopping of fruits, vegetables and meats. A paring knife is useful for smaller softer foods like strawberries and cherry tomatoes. A serrated knife cuts through breads with ease and no tugging or pulling. These three knives are key for most home cooks. Here is an easy starter set. This is an inexpensive set to get you into the kitchen! Cuisinart Advantage 12-Piece Knife Set, Bright (6 knives and 6 knife covers)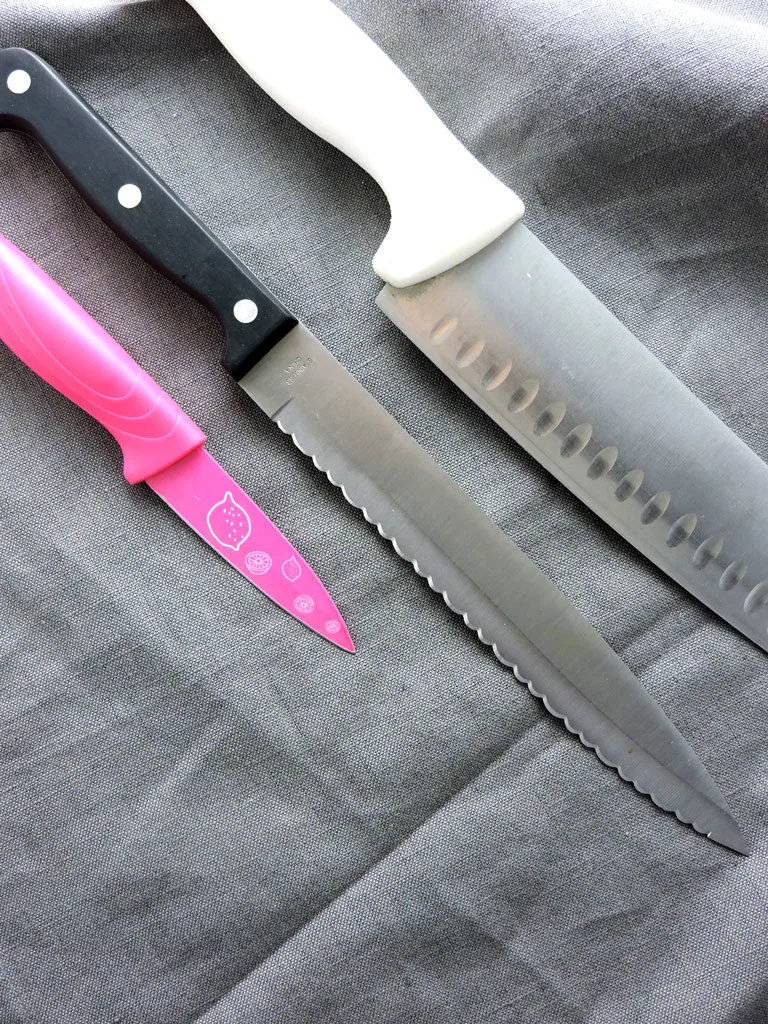 Slow Cooker– I tend to use my cast iron enamel dutch oven for a lot of my slow cooker recipes. When you're just getting started though, the concepts of searing, deglazing and braising can feel like a lot, so the best place to start is with your slow cooker. The slow cooker essentially braises the food low and slow until everything is flavorful and tender. My White Bean Detox Soup can be made in the slow cooker. Just 6 hours on low and you have a comforting and healthy meal. It's also a set it and forget it cooking method which is perfect if you have a busy family. I definitely recommend one with a timer. If you're late getting home you won't have to worry dinner is going to be over cooked!
Here's the link to the one I recommend: Crock-Pot 6-Quart Programmable Cook and Carry Oval Slow Cooker, Digital Timer, Stainless Steel, SCCPVL610-S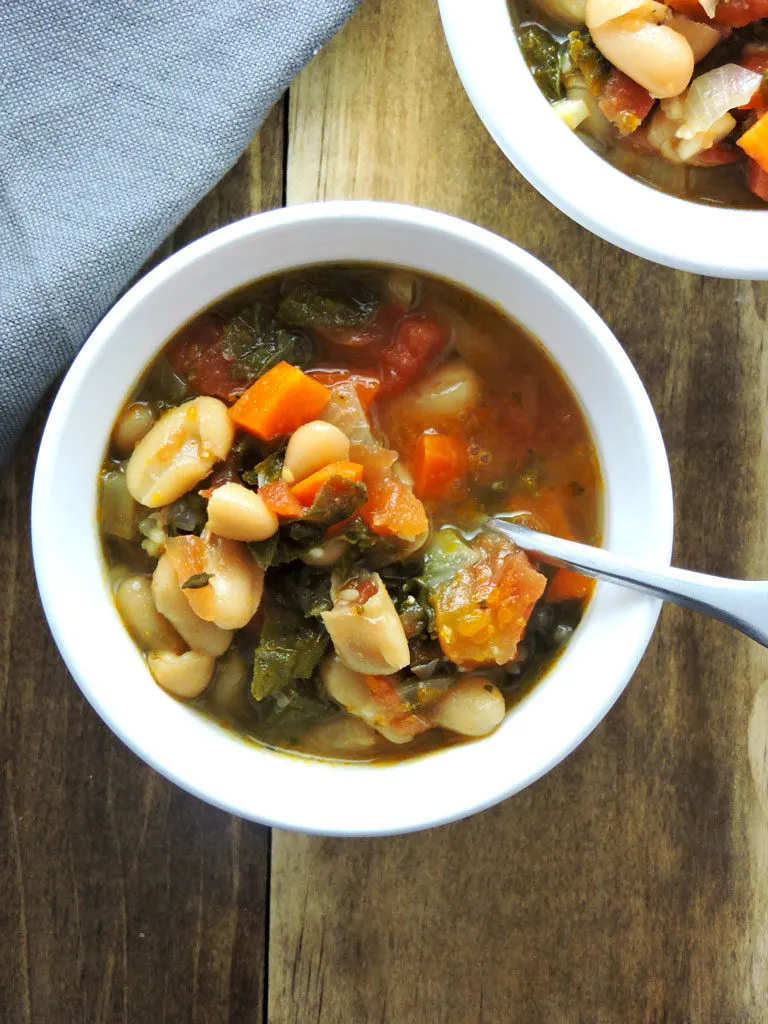 This post contains affiliate links. Your using these links to purchase these products helps support freshfitkitchen.com Thanks!
Save
Save
Save
Save
Save
Save