Happy Week 12! We have about 8 inches of snow on the ground right now. This is after walking outside and grilling in February. I have no idea what the weather is up to, but it can go back to being warm any time now. As summer draws near, I get super excited about planting a garden. We finally have the land and I am ready to go for it! Be prepared for some very veggie focused recipes this year. You should also be prepared for blog posts about how I am killing everything and grocery shopping might be easier. The theme of this meal plan is "Eat Your Greens." These recipes feature lots of the fiber rich green veggies. So, let's hop to it. Fresh Fit Meal Plan Guide Week 12.
Breakfast
My Baked Blueberry Steel Cut Oats made an appearance this week. They are a great make ahead meal you can keep in the fridge for the week ahead. Simply bake them and portion into containers to go. Did I mention my GIVEAWAY? Well, that's in the post for these oats!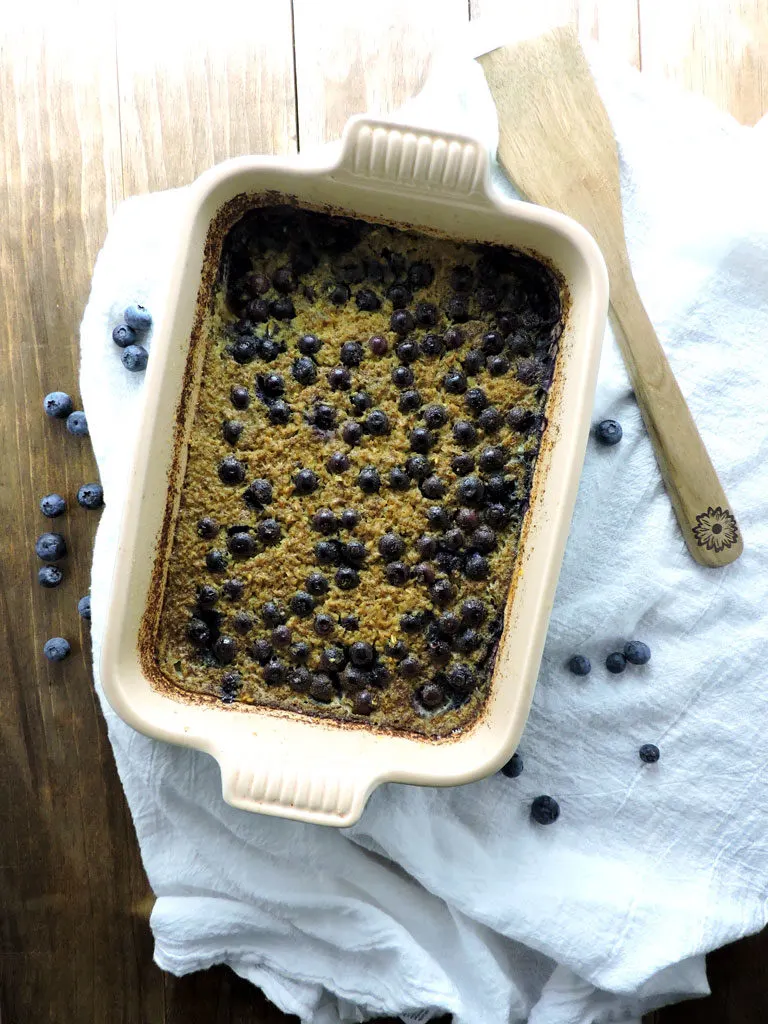 Fresh Fit Meal Plan Guide Week 12- DINNERS
Meat Free Monday kicks off with these Burrito Power Bowls. Kale in a Burrito Bowl? Yep. Trust me.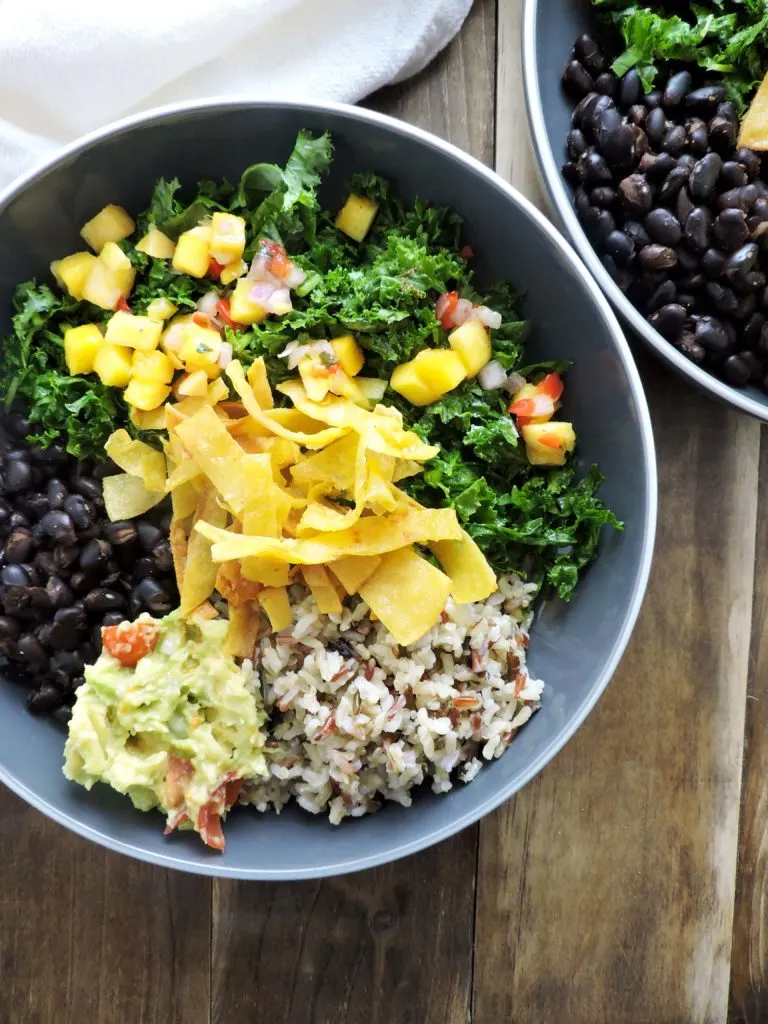 Take it Easy and get those Brussel Sprouts in with my Honey Barbecue Chicken Sheet Pan Dinner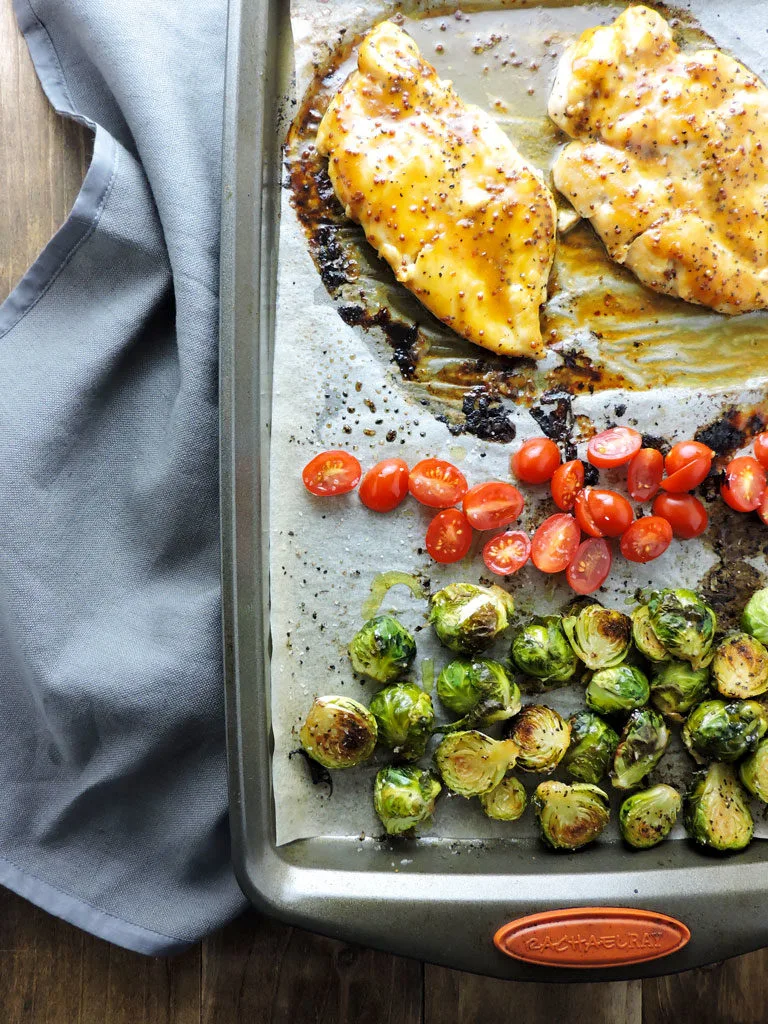 Broccoli is by far one of my favorite green vegetables and it's delicious in this Slow Cooker Beef and Broccoli by Erin at Well Plated.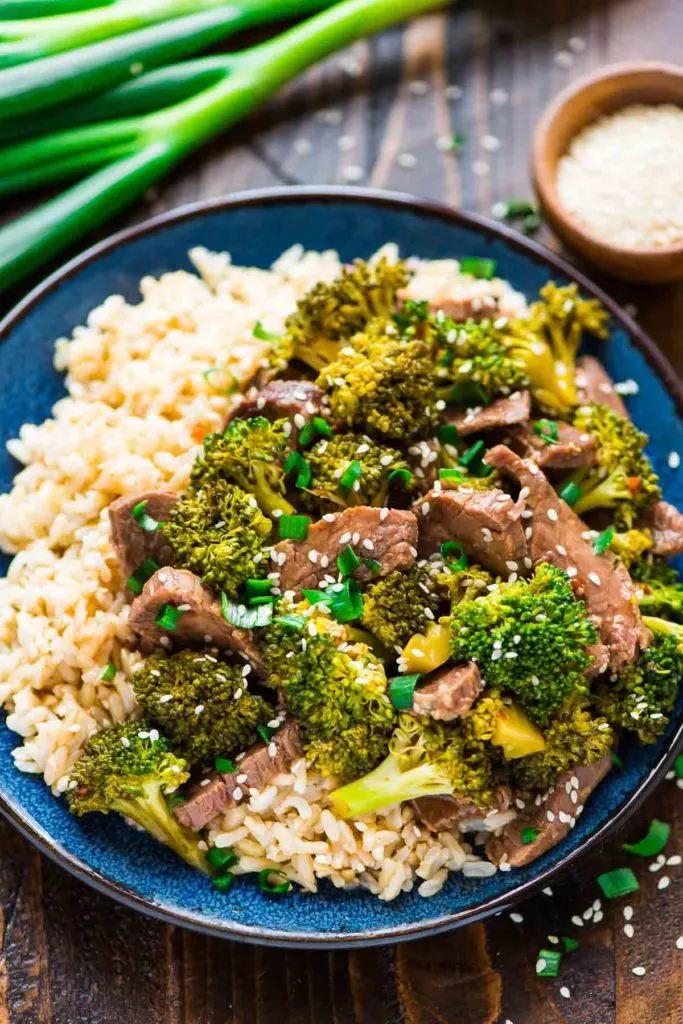 Prep a few more of these Greek Chicken Roasted Cauliflower Bowls for future meals. You are going to love this recipe by Taylor at FoodFaithFitness.com.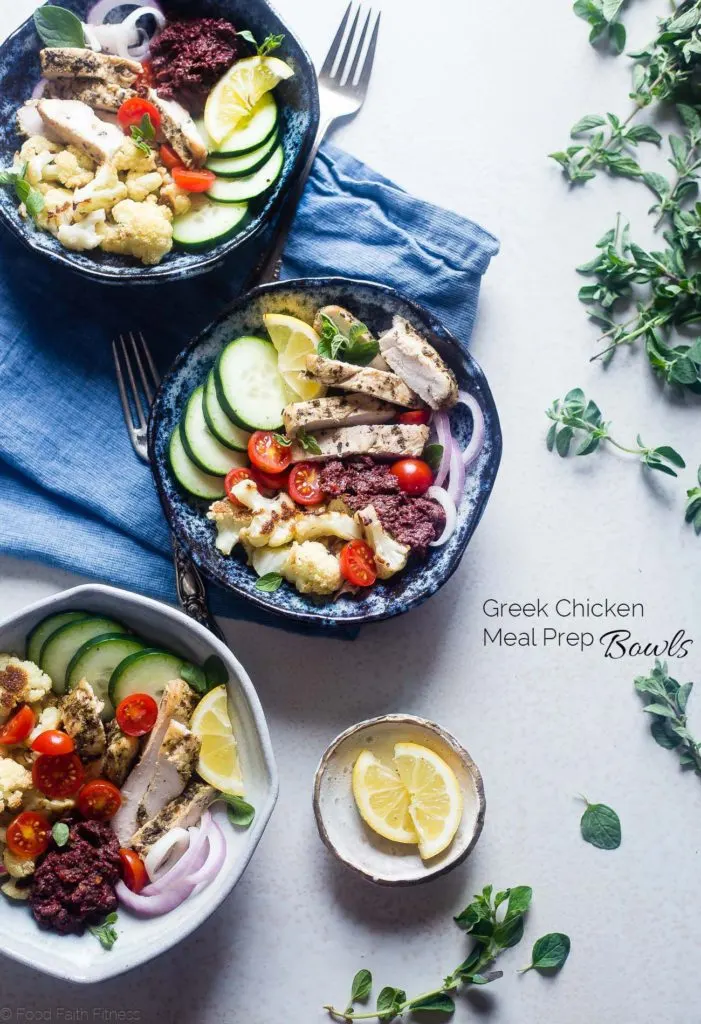 Friday- COCKTAIL TIME 😉
LaCroix is one of my favorite no calorie ways to top off a cocktail. It's fizzy and flavorful without weighing you down.
Try this Cherry Lime Aid Spritzer for a Friday Treat:
1 shot of your favorite Vodka
Top with Cherry Lime flavored LaCroix and a wedge of lime for garnish
Refreshing and delicious!
If you make any of these recipes tag me and I'll share my favorites on Instagram. Find me at FreshFitKitchen.com
Have a Healthy Week!
Save
Save