Wow is this really week 13? There's something about writing these meal plans every week that is making me acutely aware of how fast the year actually moves. Help! I can't catch up! Fresh Fit Meal Plan Guide Week 13 is focused on lowering the carbs and sugar in your diet. Last week we did a giveaway featuring Sarah Wilson's "I Quit Sugar." The book focuses on decreasing your taste for sugar. Imagine a world where cookies aren't even a thing for you.
If you have experience with giving up soda for example, you might not even like the flavor anymore. I gave up soda a few years ago. I never drink it unless I have a stomach ache (for some reason Coke or ginger ale helps). The point is even when I have one occasionally it's not a slippery slope for me. I truly do enjoy water with lemon or sparkling water now. When I was letting go of soda though, it was a slippery slope. One diet coke and I was right back in there drinking 3 per day. You have to go cold turkey and truly break the taste for those things. The "I Quit Sugar" book focuses on that exact concept.
This week we will focus on this concept of getting around the whole sugar thing. Lowering the intake of simple carbohydrates. The result is feeling fuller longer and beginning the work of changing those taste buds.
Breakfast for the Week: Frittata. Frittatas are oh so easy. It's literally a one plan plan. If you want to lower the carb count further here omit the potato and replace it with more veg.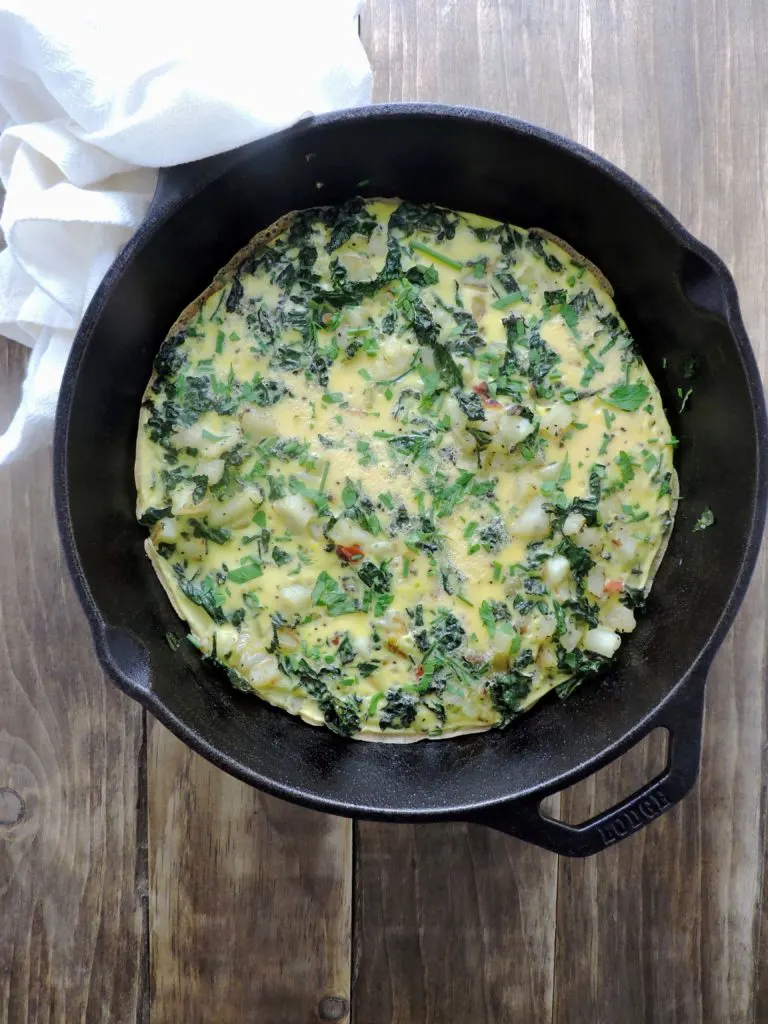 So let's get to it- Fresh Fit Meal Plan Guide Week 13
This recipe debuted on the blog this week. You can lower the carb count even further by taking out the rice and just adding more chili. These will cure that taco craving with no shell required. Make sure to check out the notes section of my posts starting with this recipe. I tell you how to make recipes low carb, gluten free or vegetarian.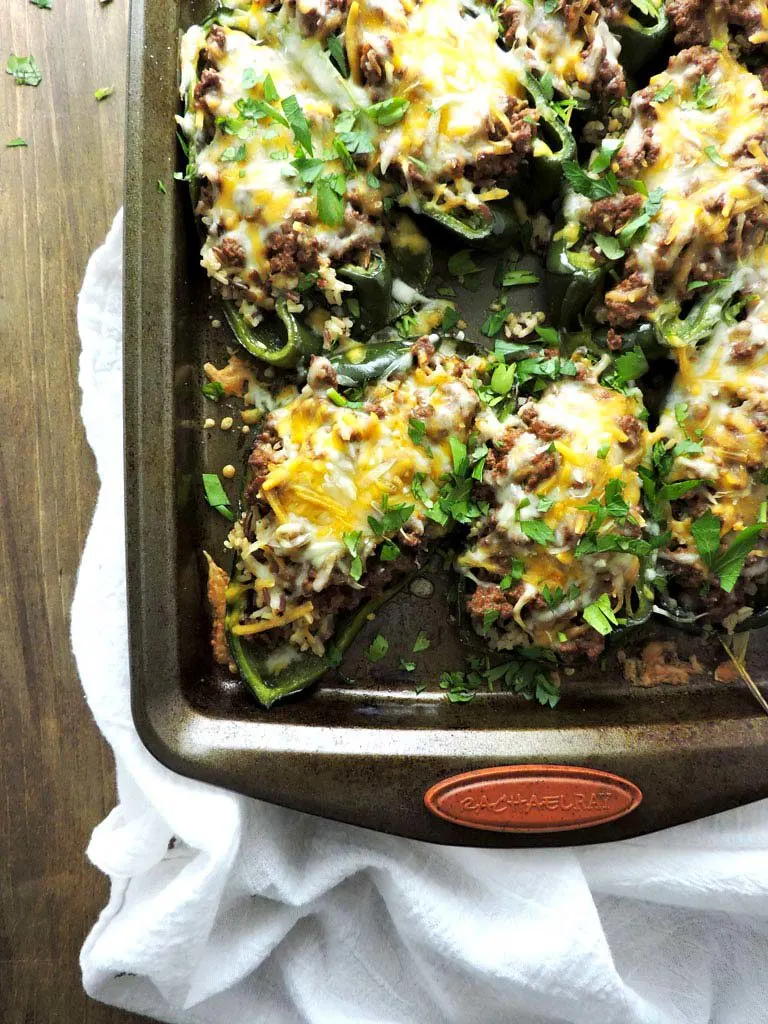 Chicken tenders are a great way to get dinner on the table fast. Serve these with a side of your favorite veggies or a salad.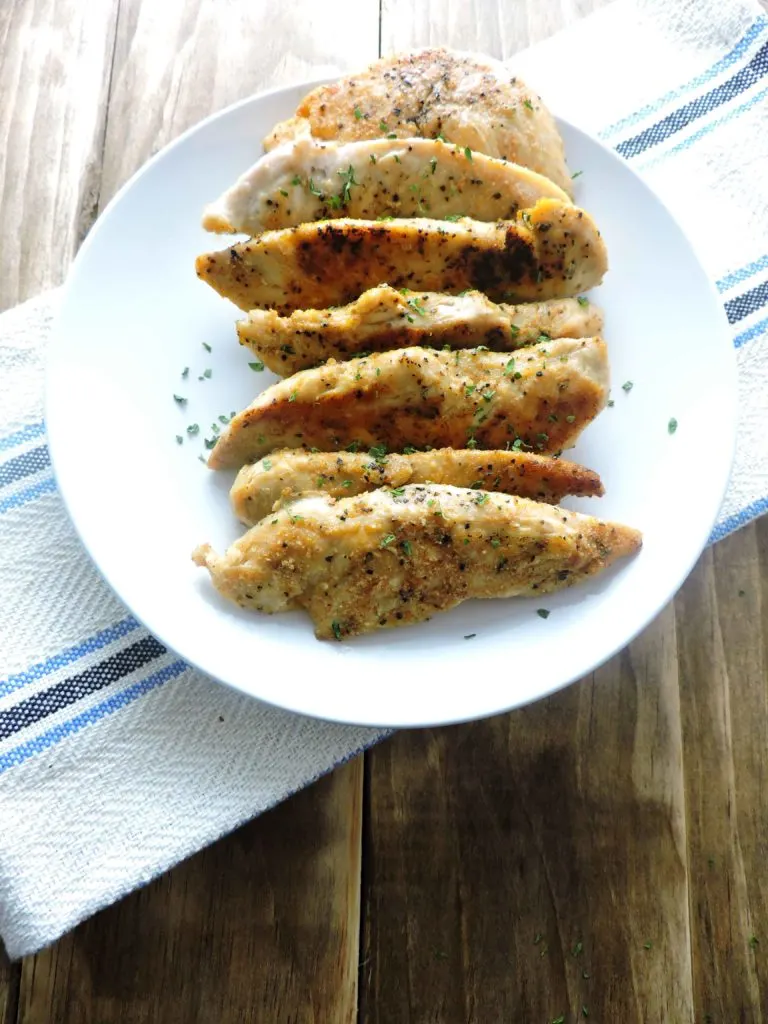 High Protein doesn't have to mean meat only. Check out these Quinoa Stuffed Zucchini Boats from Alice over at Hip Foodie Mom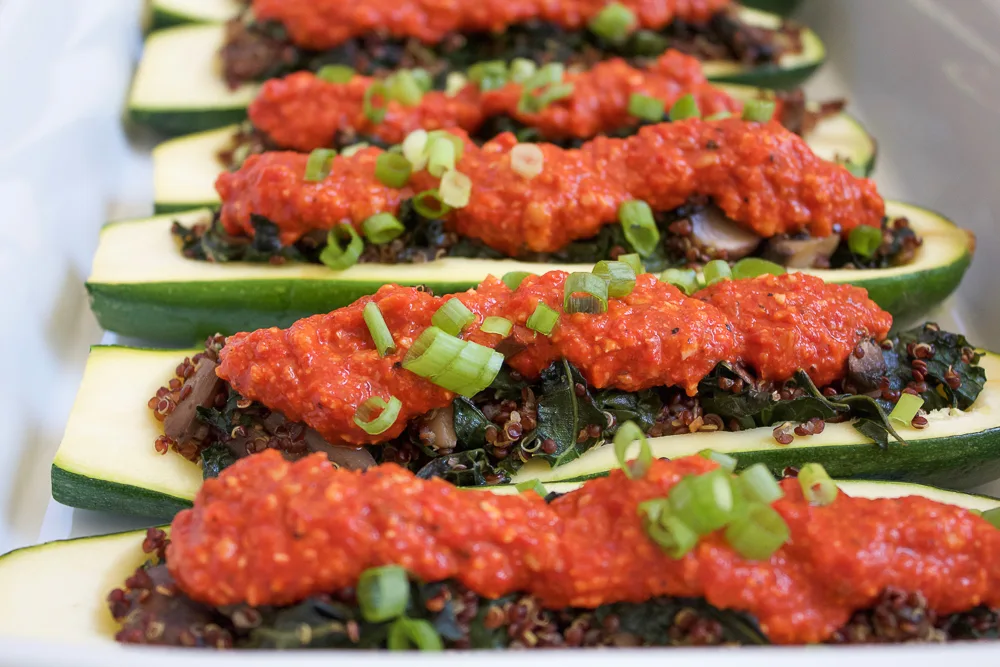 Buffalo Chicken Rainbow Bowls from Brittany at Words Like Honeycomb. Just because you're watching the diet, doesn't mean you can't enjoy your favorite flavors.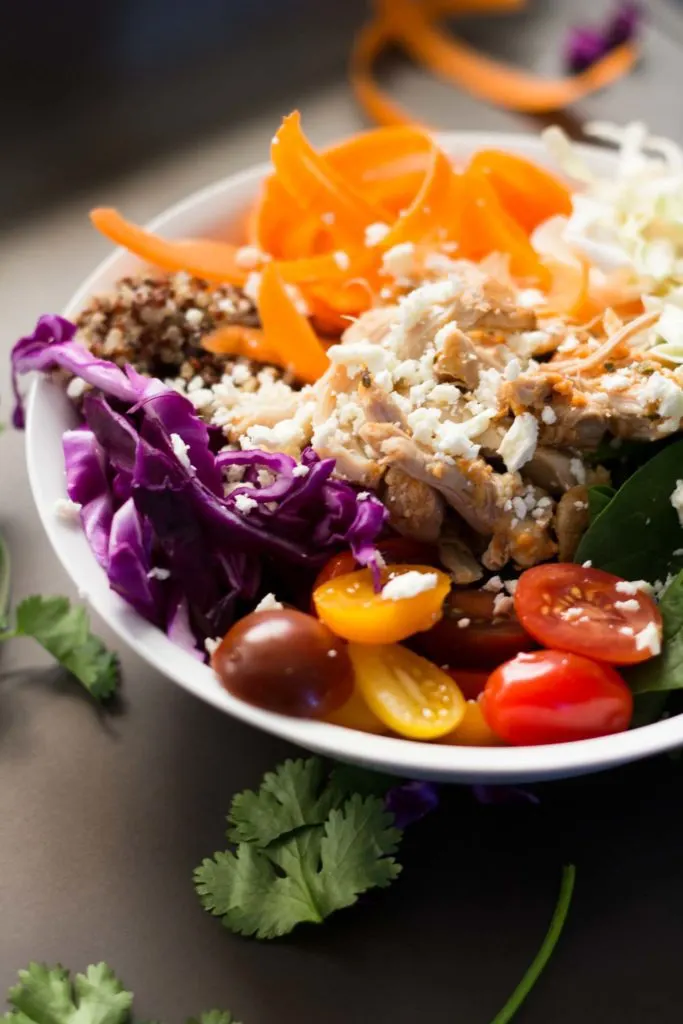 5 Tips for Eating Out:
Keep in mind no matter what your dietary needs, you can still enjoy a good meal out. If you're cutting carbs and sugar:
Say no to the bread basket. I know you've heard it before, but if you find your ravenous when you sit down, start that meal with a salad.
Order a protein and double the veggies. Potato dishes in restaurants are often filled with butter and salt. Ask to double your veggies instead. If you know the restaurant to be heavy handed with the oil ask them to cut back.
Desserts are tempting. If you're out with others you could share and just have a bite or 2. Limit yourself and put the fork down. I also find hot tea or coffee to be effective in keeping me away from the dessert. Start with that before indulging and if you know you won't stop at one bite, just don't.
If you know you're eating out at night make sure not to skip your workout. It is proven time and time again that when you workout you make better choices. No sense letting all that hard work go to waste, right?
Focus on more than the food. Put your fork down often. Enjoy the conversation and drink plenty of water. You can also practice eating half and taking the other half. Tell yourself it's perfectly alright to dig in later. Chances are you won't, but giving yourself that permission to eat it if you're hungry helps you avoid the urge to clean your plate.
So, here's to Fresh Fit Meal Plan Week 6. Let's do this. 😉
Save
Save
Save
Save
Save
Save
Save
Save
Save