There's a common misconception about food bloggers. That is we just never cease to enjoy slaving over a beautiful meal fit for the cover of Food and Wine. The truth is food bloggers are just like you. Sure, we love to cook on most days, but we also come home from a hard day and want to get something on the table quick and snappy. I like it to also be relatively healthy so that certainly adds another layer of challenge to dinner time. Roasted Chili Taco Casserole grew out of a farmer's market bounty and no desire to make a highly composed dish.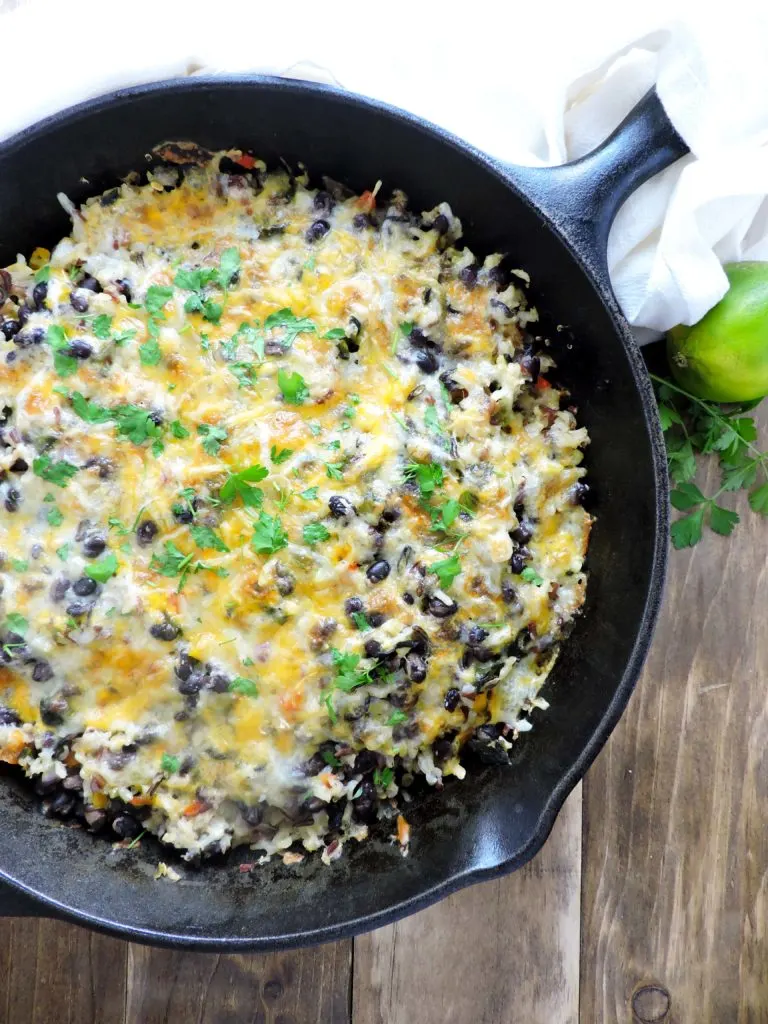 When in doubt, I break out the cast iron, and go to work on a casserole. You've seen that a few times on the blog. My Layered Roasted Vegetable Enchiladas and Protein Packed Cheeseburger Casserole are the answer to those busy evenings when you need a one pan plan. While these are made in my beloved Lodge cast iron pans, you are more than welcome to put them in a casserole dish. I would highly recommend the cast iron pan, and this is not an ad for Lodge, I just love them that much. The reason is best seen visually… in the form of the crispy edges that form….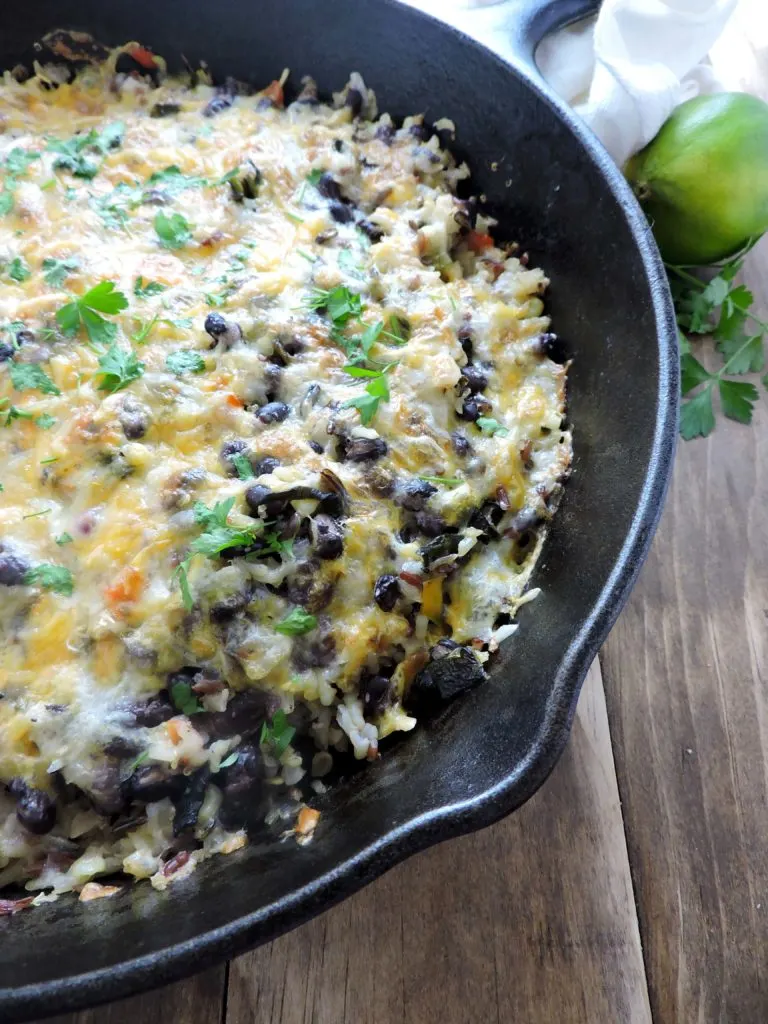 Roasted Chili Taco Casserole gets it's name from farm fresh roasted Poblano peppers. Although this kind of negates the one pan plan, it's super simple and I think it's worth it. See my recipe notes for an alternative to this, but please, when you think you might have the energy, roast those peppers. Toss them into this casserole, into salsa, or chili. Hmmm…. I long for the flavors of fall ….
I get the feeling this one will hit your recipe rotation, especially as the kids return to school, football begins, and you try to use up the bounty that is the summer harvest. ENJOY.
Save
Save
Save
Save
Save
Save
Save
Save
Save
Save
Save
Save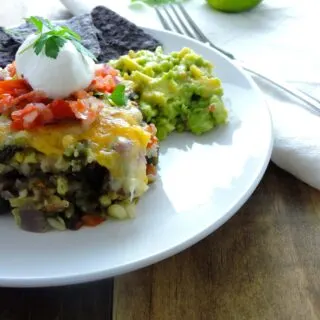 Roasted Chili Taco Casserole
Ingredients
1 1/2

cups

canned black beans, drained and rinsed

2

cups

brown rice and quinoa blend

4

small

poblano peppers

1/2

cup

corn, fresh or frozen

1/2

cup

red pepper, minced

1/2

cup

onion, minced

1

tsp.

chili powder

2

cloves

garlic, minced

1

cup

low fat cheddar cheese, shredded
Instructions
Cook the rice according to package instructions and set aside. Roast the Poblano peppers by putting them on a pan under your oven broiler. Keep a good eye on them and rotate them so they blacken on all sides. Transfer them to a plastic food storage container while you chop and prep the onions, peppers, and garlic. When they are cool enough to handle, peel the skin from the outside of the peppers so that most of the charred part is off of the pepper. Chop the peppers once the skin and seeds are removed (See NOTES in this recipe if you wish to skip this step)

Saute the vegetables until they are softened. Add the rice, beans, cumin, chili powder, salt (to taste) and top with cheese. Transfer to a 400 degree oven for 10 minutes until the cheese is melted and the edges are golden.

Serve with your favorite salsa, guacamole or sour cream.
Notes
If you don't want to roast the poblano peppers fresh, you can use a 4 oz. can of roasted diced chilies.