Sloppy joe or steamer? I grew up in West Virginia 30 minutes north of Virginia and 30 minutes west of Maryland. I often found myself in debate with people over what to call them. My parents are born and raised in Maryland. We always called them sloppy joes. It wasn't until someone offered me a steamer, and I gave them a funny look that I realized I might be a little different 😉 These slow cooker turkey sloppy joes tip a hat to a common child hood favorite. While they aren't that ground beef and canned sauce combo, they are absolutely delicious.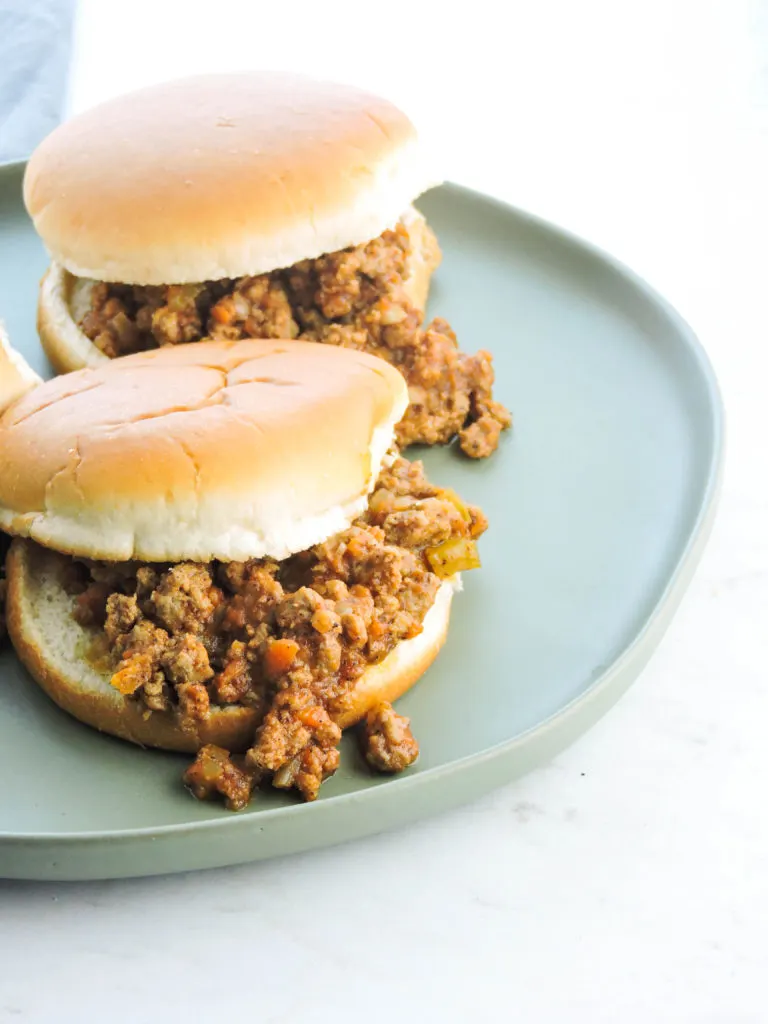 I sneak veggies into these sloppy joes and they are so finely chopped that I think you can pass them by your pickier eaters. The carrots in this recipe provide sweetness without extra sugar. How about that? The sauce gets away from that canned stuff, but it's easily made with ingredients you have in your pantry and fridge door. I think I should get some points for keeping it almost as easy as the can.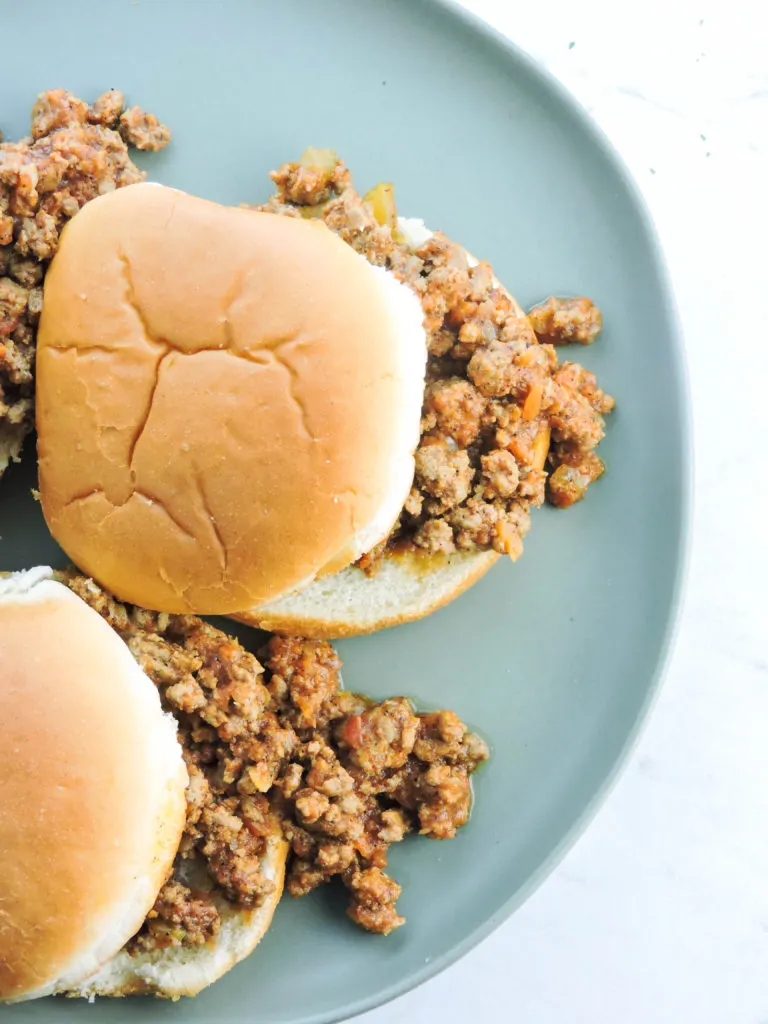 Why the slow cooker?
If I make spaghetti sauce with meat, ground beef tacos, or in this case sloppy joes, I always simmer them low and slow. The slow cooker makes it so you can leave the house. Well, unless you watched that episode of This is Us and you're paralyzed with fear. You could also simmer this over low heat on the stove top with a lid on the pot. I love to use a dutch oven for these. It's nice and heavy and the lid keeps the moisture in. Either way, it's very necessary. If you just throw these together and serve, it tastes like ground turkey with some sauce. Let them slow cook and the turkey actually soaks up the sauce, becomes super soft and tender, and it has that slow cooked flavor. Trust me here. They are so much better.
I recommend you serve these with my Sweet Potato Chips with Honey Mustard Sauce. Holy WOW what a combo 😉 I can't wait to hear what you guys think of these. I've been wanting to post them forever and I finally go around to it.
If you make Slow Cooker Turkey Sloppy Joes tag me on Instagram @freshfitkitchen. Also, don't forget to PIN this recipe for later!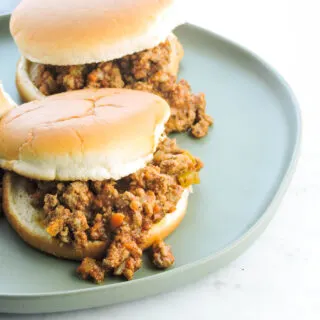 Slow Cooker Turkey Sloppy Joes
Slow Cooker Turkey Sloppy Joes use no jarred sauce and fresh ingredients to create a high protein, veggie packed sloppy joe your entire family will love. It's food you can feel good about.
Ingredients
1

lb.

Ground Turkey

I use 93% lean. Do not use turkey breast.

14.5

oz.

crushed tomatoes

1/2

tbsp.

chili powder

1

tbsp.

Yellow Mustard

2

tbsp.

ketchup

1

tbsp.

Worsestershire Sauce

3

tbsp.

honey

2

medium

Carrots

Finely Chopped

1

stalk

Celery

Finely Chopped

1

medium

onion

Finely Chopped
Instructions
Drizzle a little oil into a skillet and heat it over medium heat. When the oil is hot, toss in the carrots, onion and celery. Cook for 3-4 minutes until they begin to soften.

Add in the turkey and season evenly with salt and pepper. Cook the turkey along with the vegetables until it's cooked through and no longer pink.

Throw everything into the slow cooker. Add in the tomatoes, mustard, ketchup,Worsestershire, chili powder and honey. Cook on low for 4 hours.
Notes
I do not recommend ground turkey breast for this recipe. It's just too lean. I know the slow cooking seems strange when the ground turkey is cooked, but trust me when I say these flavors need time to come together. For things to soften, stay tender, and for it to truly soak up the sauce, the slow cooking is necessary.