If you took my poll on Instagram last week, you know the overwhelming majority wanted super fast meals they could make in minutes. I asked if you wanted "set it and forget it" or super fast meals and you spoke loud and clear! I kind of find that surprising. I thought everyone was crazy about their slow cookers. Shows how much I know. So, my faithful readers and followers, I give you Meal Plan Inspiration Super Fast Meals.
Meal Plan Inspiration Super Fast Meals- Breakfast
Easy Healthful Cinnamon Flax Vanilla Waffles. These waffles are so super easy. Make a big batch on the weekend, freeze them in a zip bag and just reheat in the toaster throughout the week. Takes seconds in the morning to have a nutritious breakfast. I like to spread them with my favorite almond butter and add some fruit.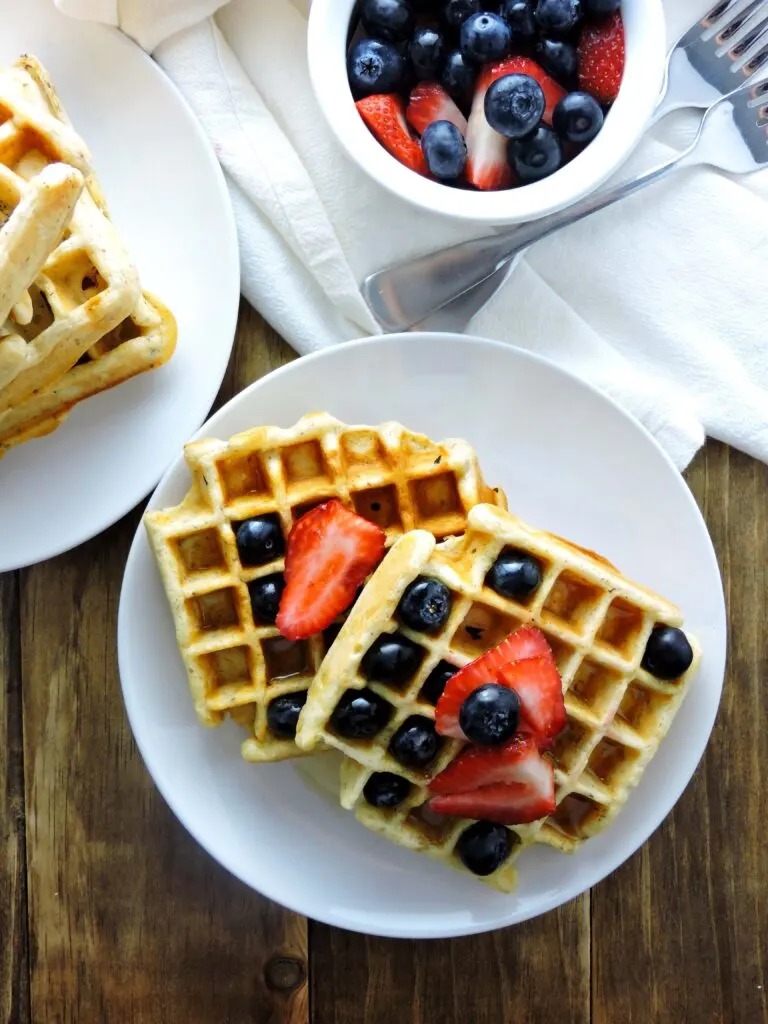 Meal Plan Inspiration Super Fast – Dinners
Kale Apple and Walnut Salad – For Protein I recommend you add some grilled chicken. Just take thin chicken breasts and do some salt, pepper , or lemon pepper seasoning and grill them up on an outdoor grill or grill pan. Add a side of whole grain artisan bread if you please. Keep it Vegetarian and add quinoa to this salad instead of chicken.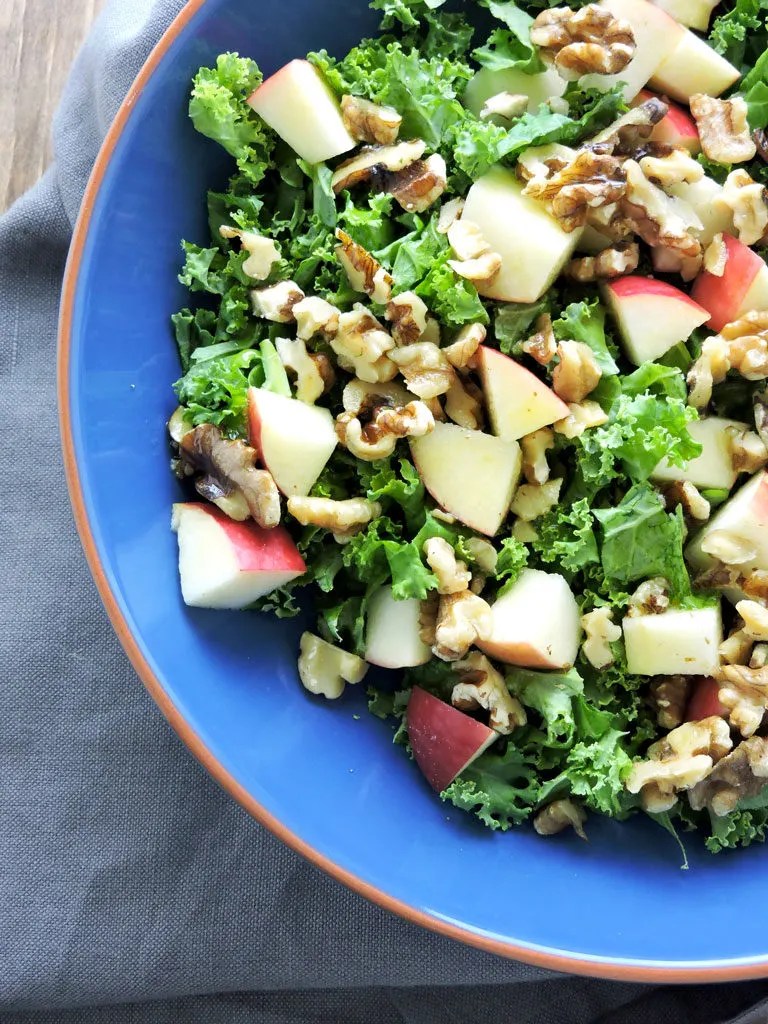 3 Ingredient Instant Pot Chicken Tacos – If you're really committed to this whole super fast dinner thing, then I think an Instant Pot is in your future. I'll link you to the one I have. At $79 it has all the function you need to get dinner on the table. Perfectly shredded chicken in 5 minutes.. have I sold you yet? If you don't have the Instant Pot yet, don't worry I provided alternative instructions.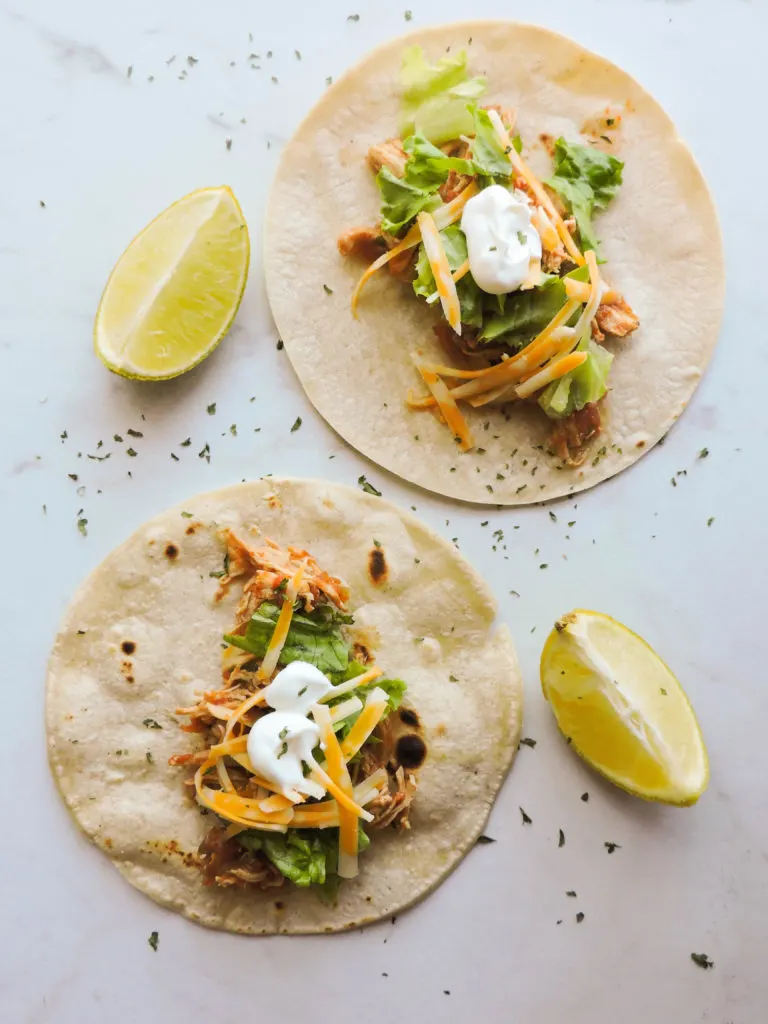 This is the Instant Pot I used and I am really happy with it. I haven't yet found a need to buy the fancier models. 🙂
Save
Lemon Garlic Shrimp Fettuccine – Shrimp is by far the quickest cooking protein and this does not let down on flavor.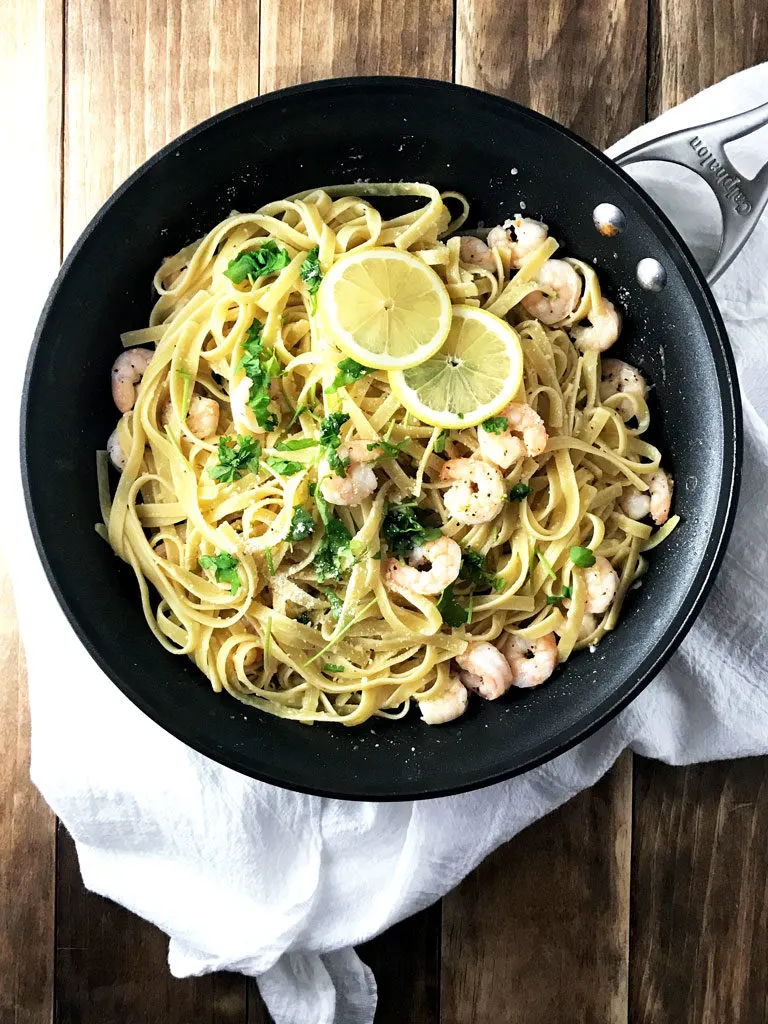 Crispy Chicken Spicy Broccoli Sheet Pan Dinner – Sheet Pan dinners are the ultimate time savers and dish savers. This one includes a video to show you exactly how to get that crispy crust.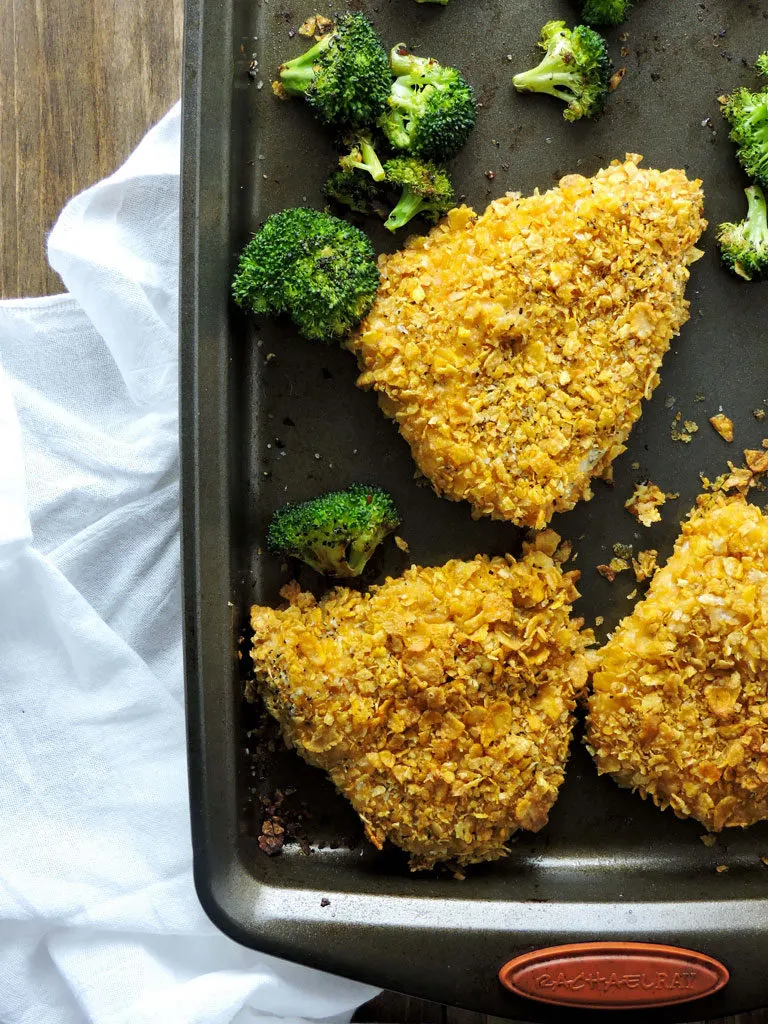 Meal Plan Inspiration Super Fast Meals – Yes Dessert can be super fast.
Check out these Gluten Free Peanut Butter Chocolate Chip Cookies. So easy and so yummy.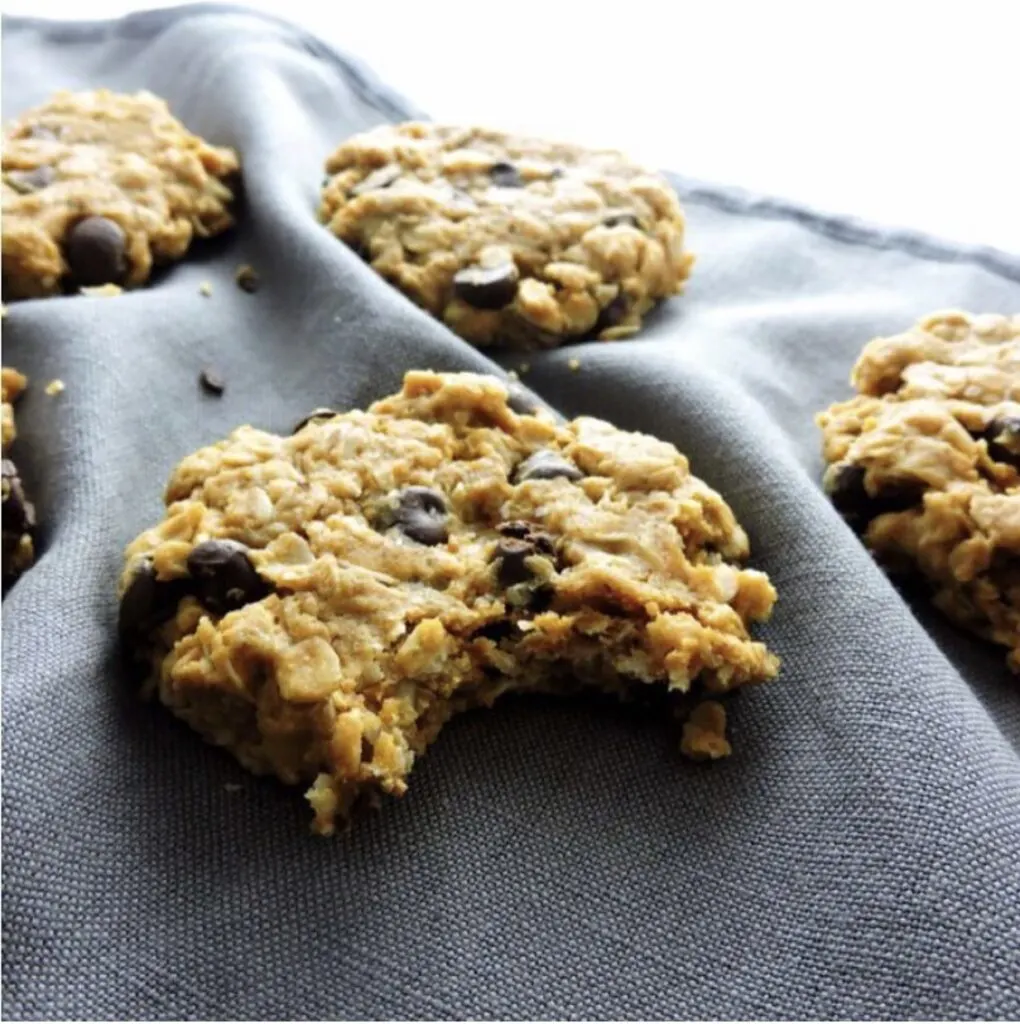 I really hope you make some of these meals and that you and your family love them. Tag me on Instagram @FreshFitKitchen.com. I love to see what you're cooking up! Don't forget to PIN this for later!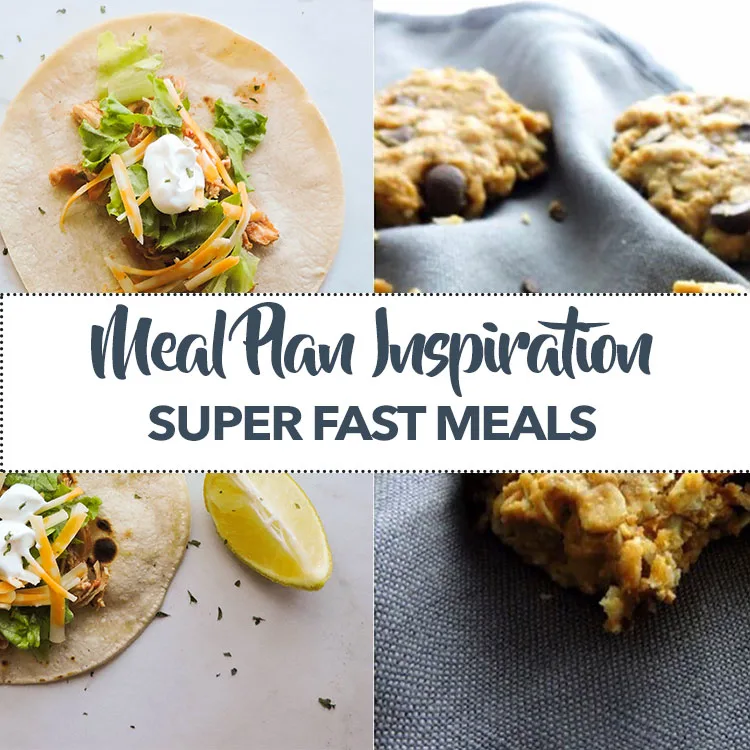 Save
Save
Save