Oh Sweet summertime…. why must you end? The meal plan guide section is getting a reboot as we all head into the fall and back to school season. Weather you have kids or not, fall tends to be a season of renewal. It's time to move up that bed time and take on a more rigid schedule. The Back to School Meal Planning Guide is really for anyone who wants fast and easy meals. I think that's just about everyone, isn't it?;)
So, let's get to it. Whether it's back to school or staring down the next few months with no more vacations (womp womp) you need a little something to help you keep things together. I think I have just the answer.
Breakfast
Every week I say to my husband, "What do you want for breakfast this week?" We each have the same breakfast Monday through Friday. We switch it up between sandwiches, oatmeal and muffins with fruit. I love to know that I can go to the fridge and just grab it and go. It saves us time and money. These breakfast sandwiches are a nice hit of protein and carbs to keep you full all morning long.
Make Ahead Breakfast Sandwiches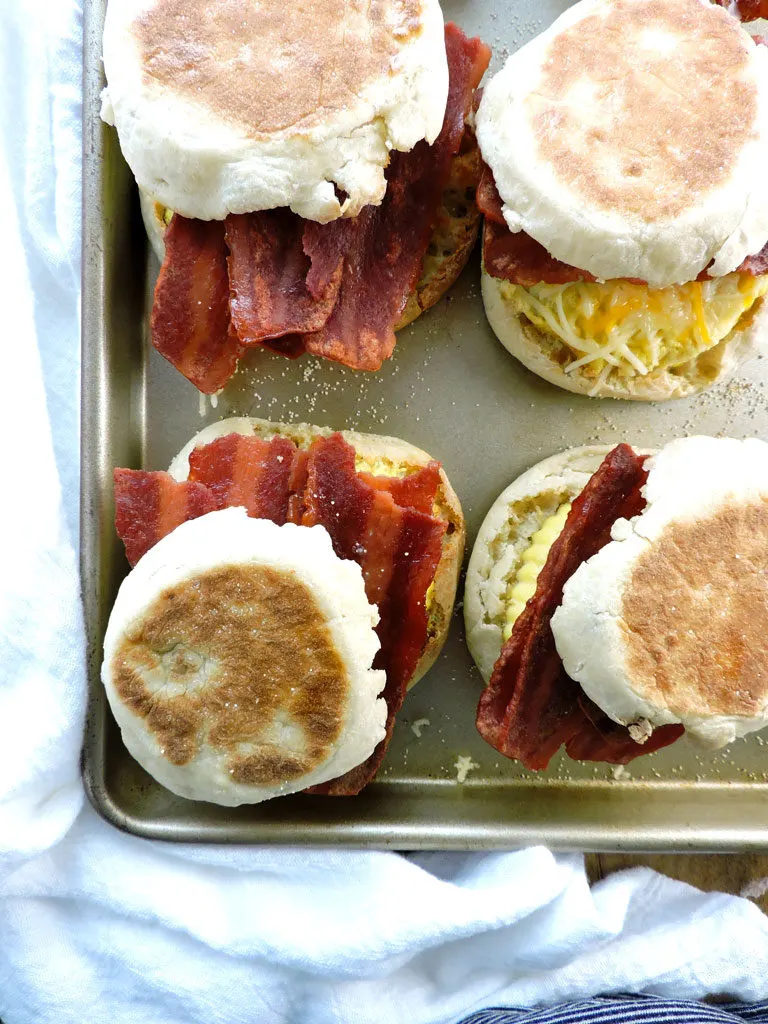 Dinner
The dinner rush is where everyone tells me things fall apart. Everyone is getting home starved, tired and cranky so the idea of cooking something that takes forever is just daunting. I get it and the same things happens to me. The following recipes are super easy to make. I give you tips with each recipe to make it easier to prepare.
Crispy Chicken Spicy Broccoli Sheet Pan Dinner
This one is super easy on it's own, but you can make it easier by having your broccoli already cut into florets and your chicken breast trimmed and ready to go. The night you want to serve, you just need to coat the chicken, toss the broccoli on there and bake.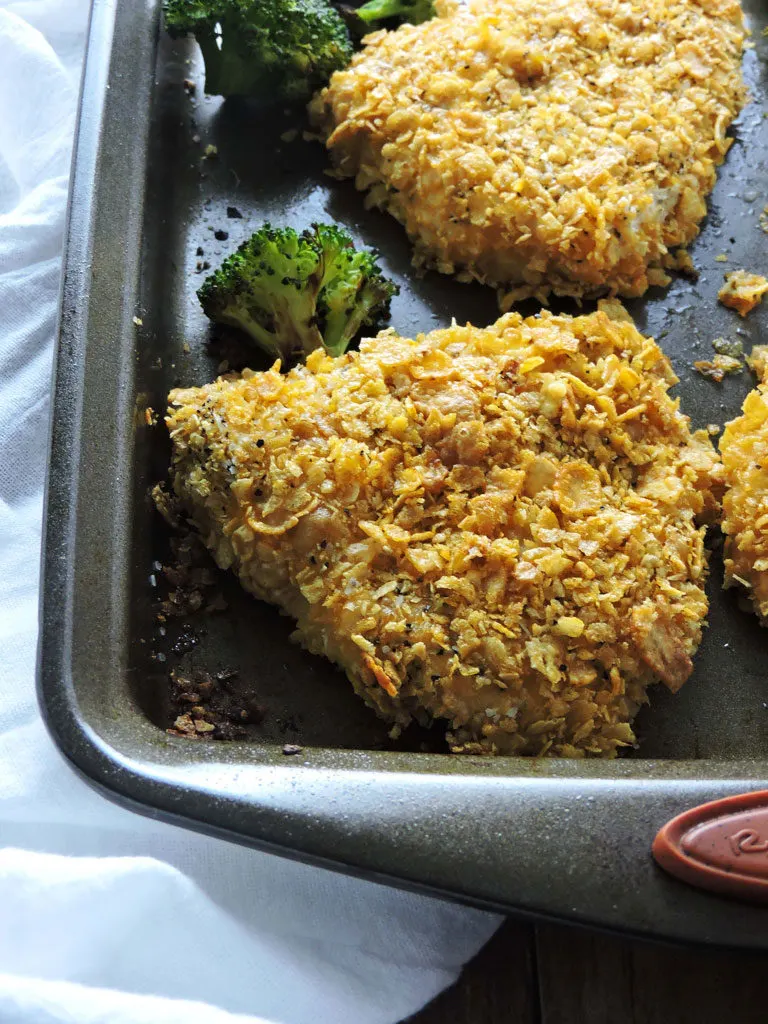 One pan plans are my favorite kind of meals. Let's face it, the dishes are the hardest part of getting a meal on the table. This recipe requires some pepper and onion, so it's a good idea to buy this prepared at the store or chop it yourself when you come home from the store so you can just throw it together easily.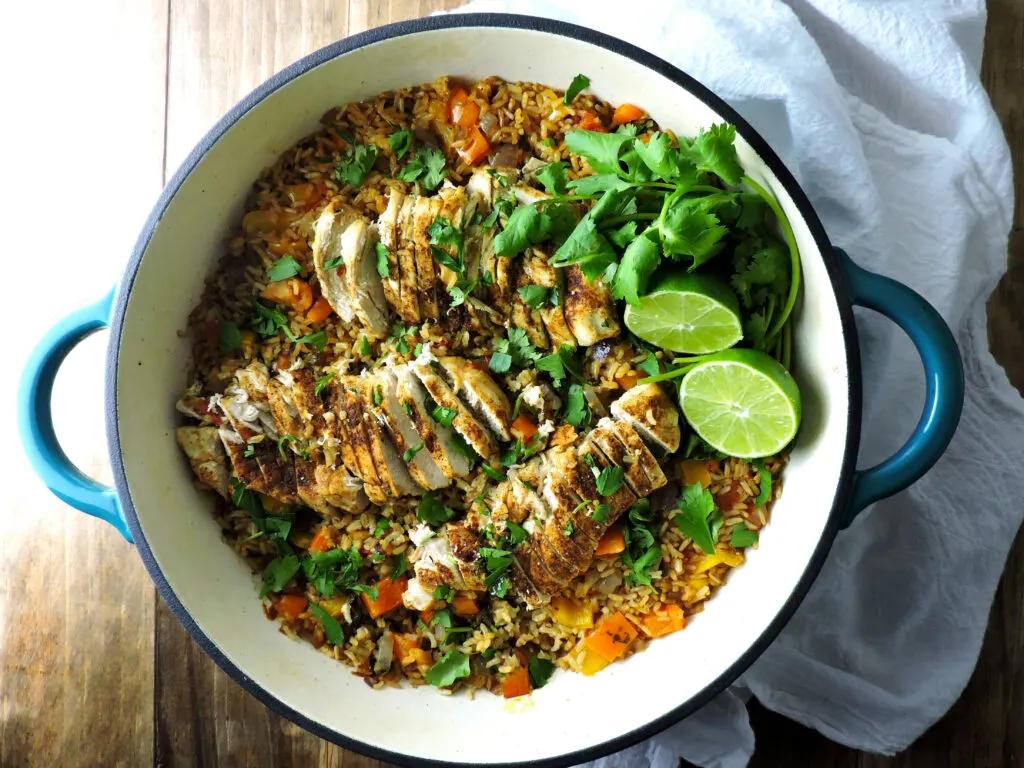 To really cut down on the effort required when you arrive home, let this one go low in the slow cooker for 6-8 hours. Just toss in everything, but the pasta (you cook that separate always) and let it go. When you get home, boil pasta and serve.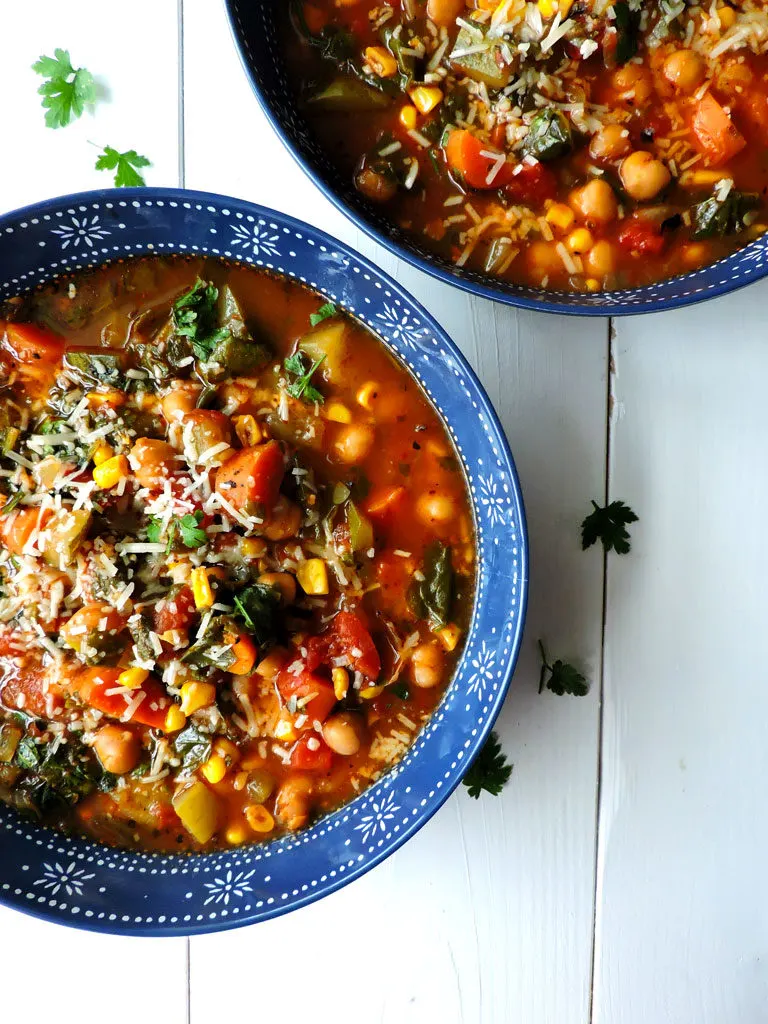 Lemon Garlic Tilapia Sheet Pan Dinner
Crispy potatoes, zucchini and flaky white fish deliver a fast meal in minutes. I recommend buying fingerling or baby potatoes at the store so you have less time prepping. Other than that, this one can't get any easier.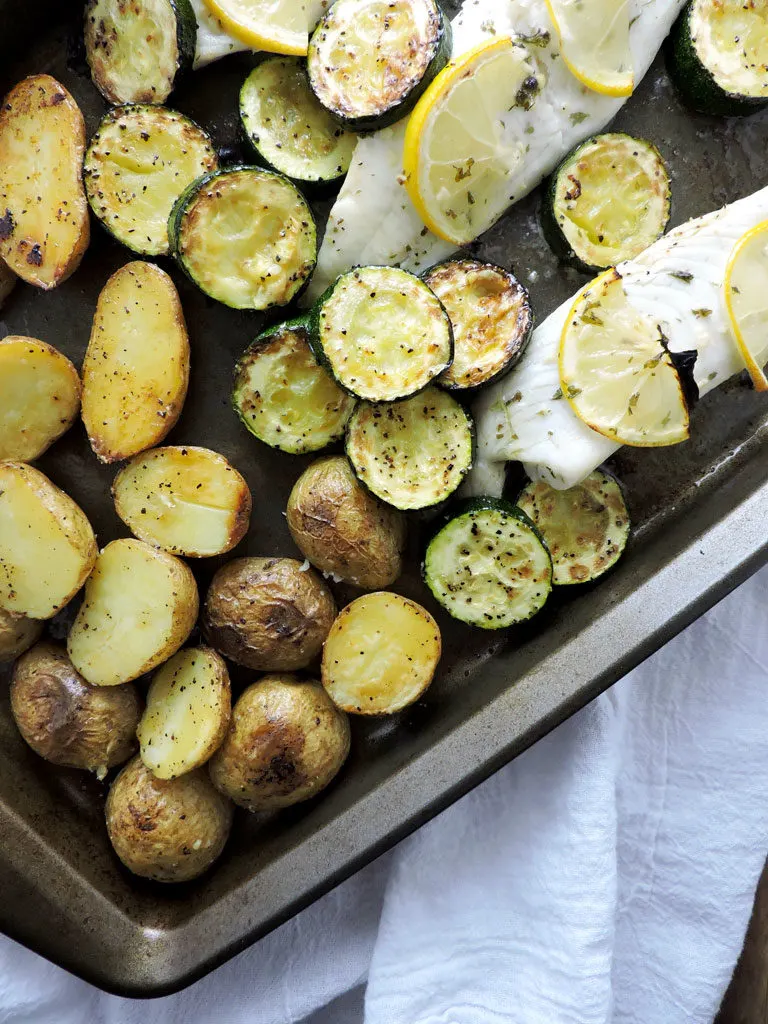 If you make it to Friday , you deserve a night out, but for an easy night in, make this 5 ingredient (including crust) BBQ Chicken Pizza!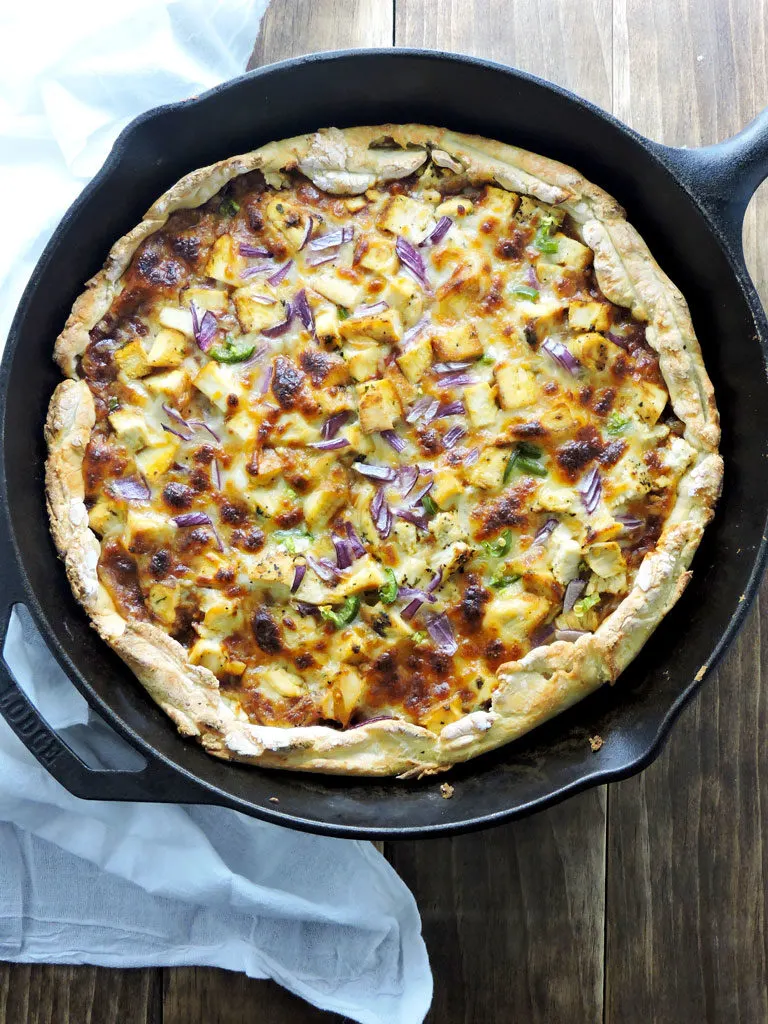 On Packed Lunches…
For the big kids, I always recommend just making enough dinner for left overs. It lets you cook once and eat twice. I plan to add some packed lunch ideas to the blog, but I have some blogger friends who have great ideas for you if you're sending kiddos back to school! I'll point you to their blogs below:
Weelicious by Catherine McCord is my favorite lunch box idea blog. She has an entire page dedicated to lunches. Check it out!
Lisa from 100 Days of Real Food puts a healthy whole food spin on her kids lunches. You can even sort by dietary preference!
These two are definitely the best I've found. Look for more to come on packed lunches.
PIN IT FOR LATER!