If you're an Instagrammer like myself, you probably see a lot of #mealprepsunday. Sunday is the day everyone tries to get it together for the week. While I love a Sunday dedicated to self care and preparation for a healthy week, let's face it, it's not always in the cards. This ultimate guide to easy meal prep gives you ideas for how you can take an extra 5 minutes and save yourself an hour later in the week.
Before we get started, let's get inspired to cook this week.
Ultimate Guide to Easy Meal Prep- Breakfast Inspiration
Roasted Almond Butter Banana Muffins
These are my favorite muffins. They are simple, flavorful, filling and slightly sweet. Add a side of blueberries or a yogurt and you'll be full until lunch and out the door in no time.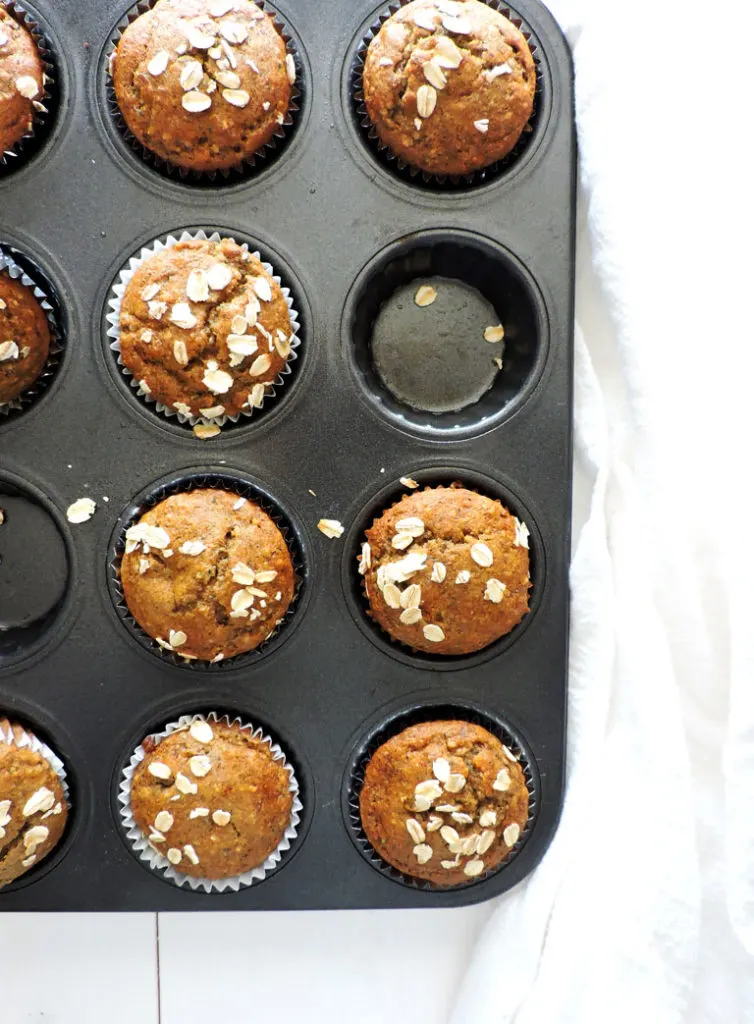 Ultimate Guide to Easy Meal Prep Dinner Inspiration
Eggplant Parmesan Meatballs are perfect for meat free Monday.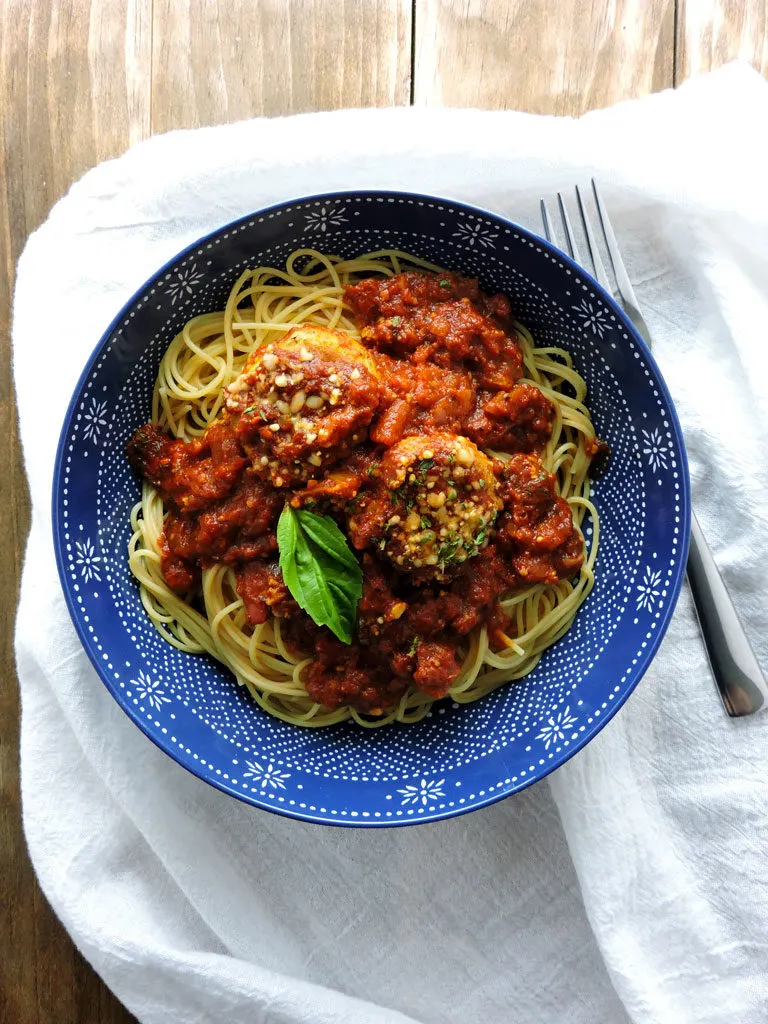 s
Taco Tuesday just got super simple and delicious with these Chili Lime Chicken Street Tacos.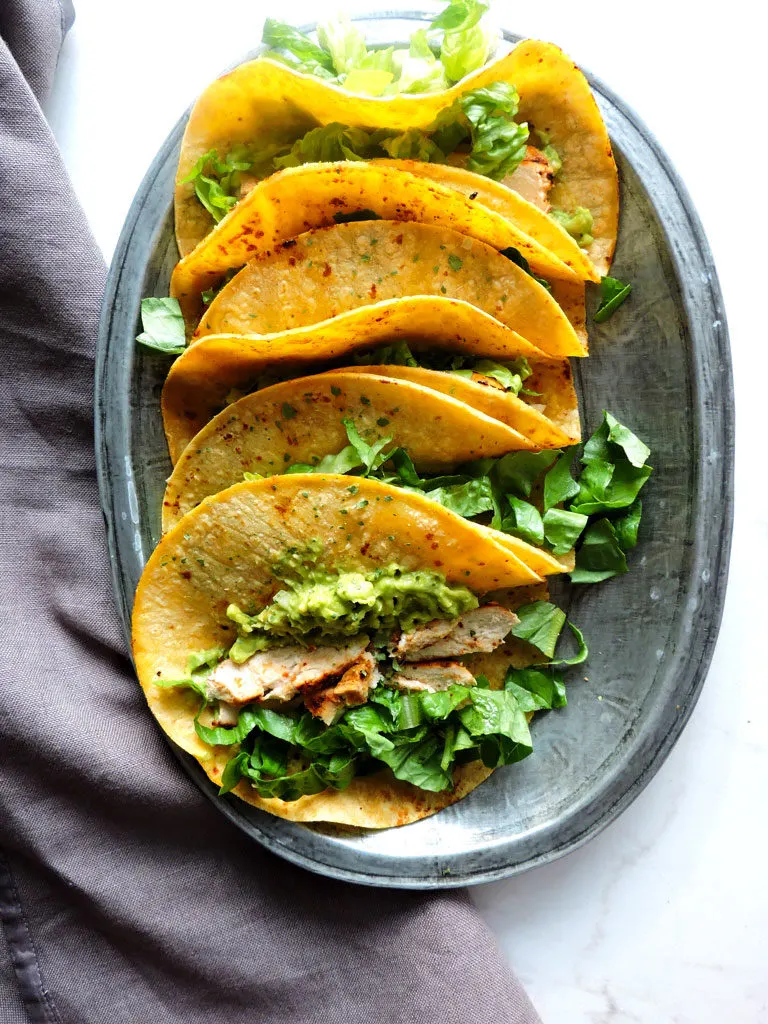 Caprese Style Chicken Milanese is a great way to use up those super ripe tomatoes from the garden. The best part about this one is that if you have picky kids who won't eat arugula, you can just give them the chicken with a side of ketchup and their favorite veggies. Meals like this are great for families because they are versatile.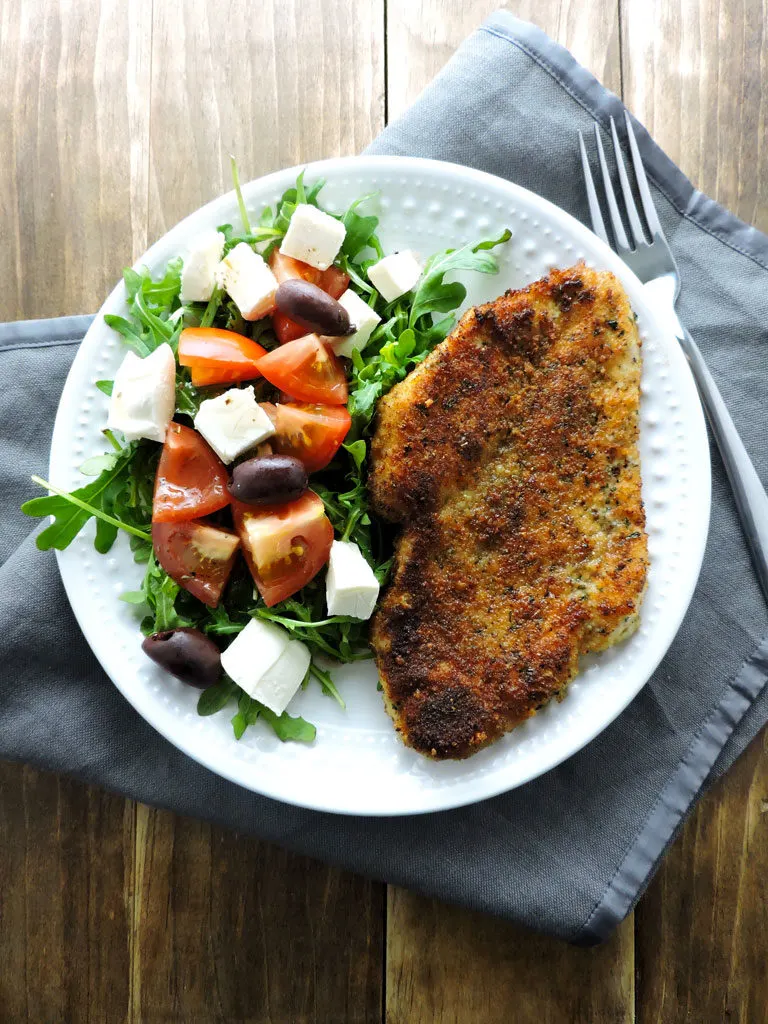 Lemon Garlic Shrimp Fettuccine is one of my favorite 15 minute meals. Shrimp cook so quickly so they are great for those nights when you are just hungry and ready to sit down.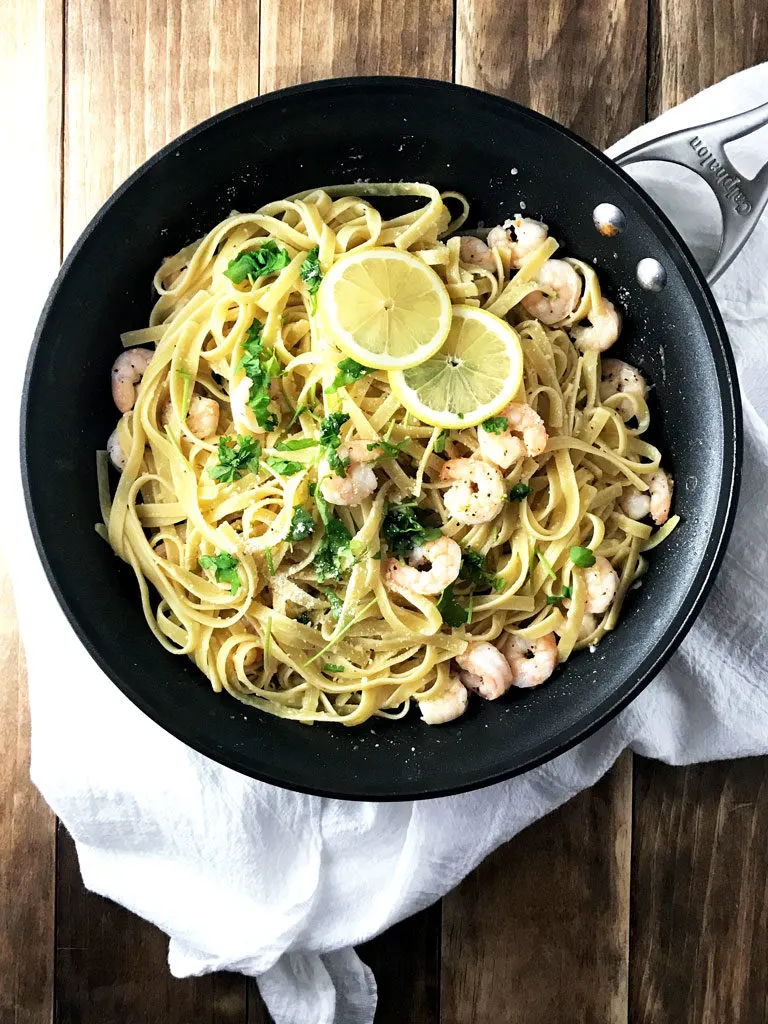 Craving Take out? This 5- Ingredient Orange Chicken comes together faster than you can get in the car and make it there.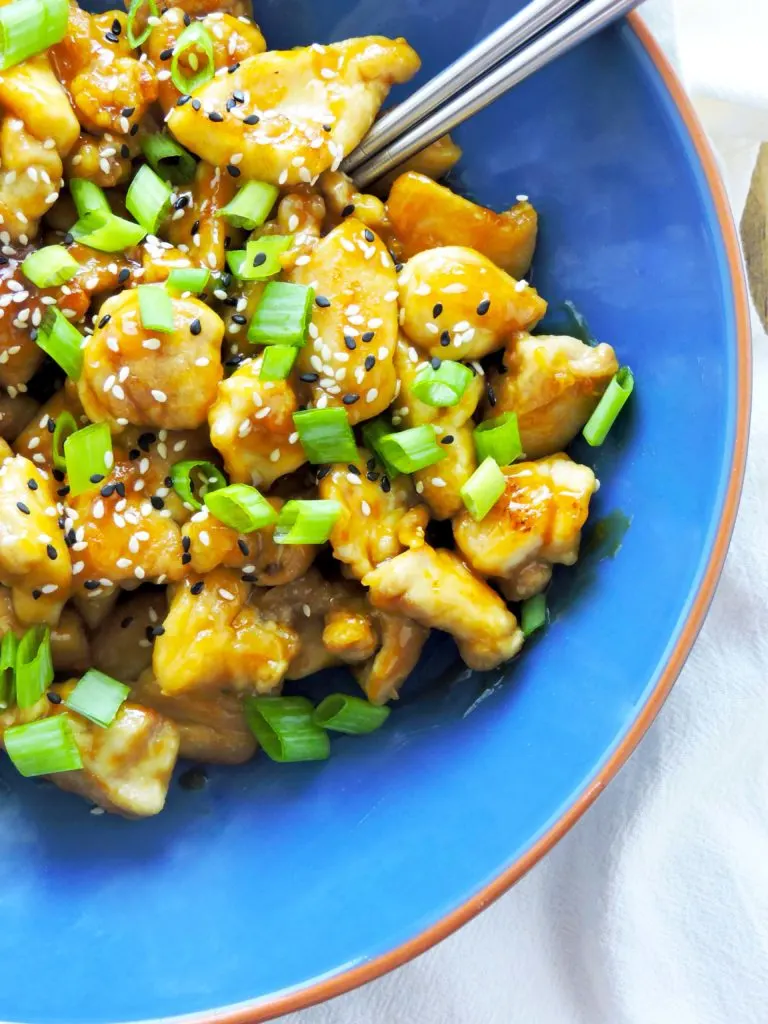 Now that you feel inspired to cook this week, how do you stay ahead of the game…. ?
Ultimate Guide to Easy Meal Prep
Cook Once. Eat Twice. If you've been following me long enough, I know you've heard me say it. In our house we aren't into the whole eat the same thing 5 days in a row thing. That's why I deploy this method all the time. I can cook extra pasta sauce and freeze it, prep chicken breasts by trimming and pounding them, chop vegetables, freeze extra soup or chili, or simply double a recipe so we have lunch the next day. You are already cooking, so take advantage of that time. The only thing you'll need to do is buy more ingredients. The work is the same and one night the following a week you'll be so grateful.
Time in the morning is short. If you do nothing else repeat breakfast for the week each day. My protein pancakes, make ahead breakfast sandwiches and the muffins featured in this week's plan are all make ahead so you can grab and go. Starting the day off on a healthy foot ensures greater success the rest of the day.
At the beginning of the week consider your schedule, and plan accordingly. By that I mean, if you know the kids have soccer practice and you're working late one night , think about easy quick meals or preparing a casserole you can bake up when you need it. I have some go-to meals like frozen veggie burgers (I like Dr. Praegers) and some fries (love Alexia Sweet Potato Fries) that don't require me to do anything. The grocery store is your friend. There are healthy options there you don't have to prep. I also like to get a rotisserie chicken and toss it with a bagged salad kit. Anything that helps you avoid the drive through.
Don't forget snacks. Sometimes the greatest pitfalls of an otherwise healthy week is a case of the munchies. My 5 Ingredient Energy Bites satisfy the sweet tooth and they keep in the fridge all week.
Don't overdo it. If you're new to meal prepping, don't overdo it. By that I mean don't prep 15 containers of some stir fry only to realize by Tuesday you're over it. Get your breakfast and snacks under control. Make extra dinner for lunches. Keep it simple at first. Don't be distracted by elaborate photos on Instagram;) This is real life people.
Hopefully with a little inspiration this week and some tips to get your started, you'll work your way toward feeling in control of things in the kitchen. I'd love to see what you're prepping this week so tag me @FreshFitKitchen on Instagram.
GET THE LOWDOWN ON HOW I KEEP GROCERY SHOPPING SIMPLE WITH MY LISTS , TIPS AND TRICKS! I'LL BE SENDING THIS TO MY SUBSCRIBERS NEXT WEEKEND SO SUBSCRIBE NOW!

Pin the Ultimate Guide to Easy Meal Prep for Later!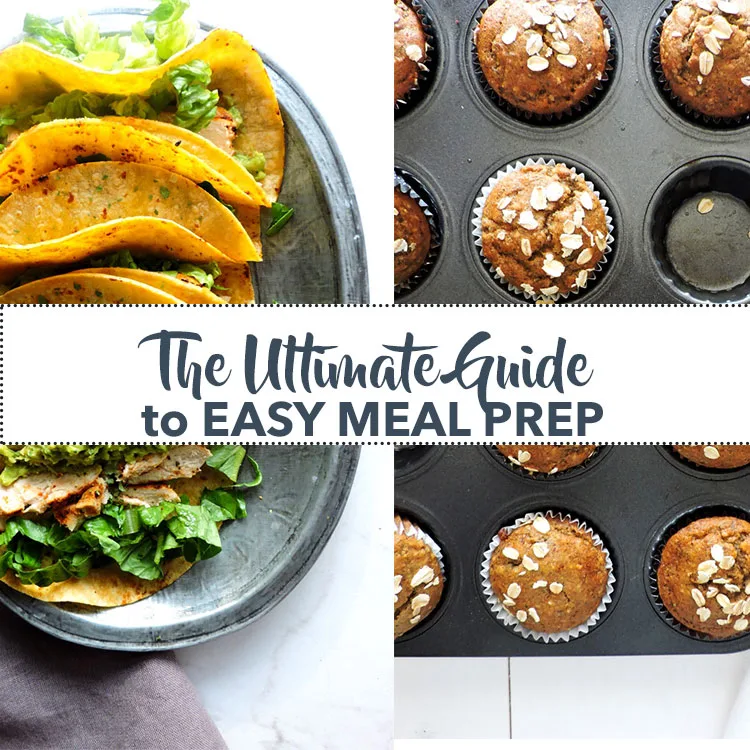 Save
Save
Save