Hopefully you're sitting down with a cup of coffee and preparing to serve up a week of healthy for your family. I am here to give you some ideas this week for meal planning and doing so on a budget. A healthy meal plan on a budget is possible. You don't have to purchase trendy expensive foods to have food you can feel good about. Read on for healthy meals and then some tips for making sure they are budget friendly.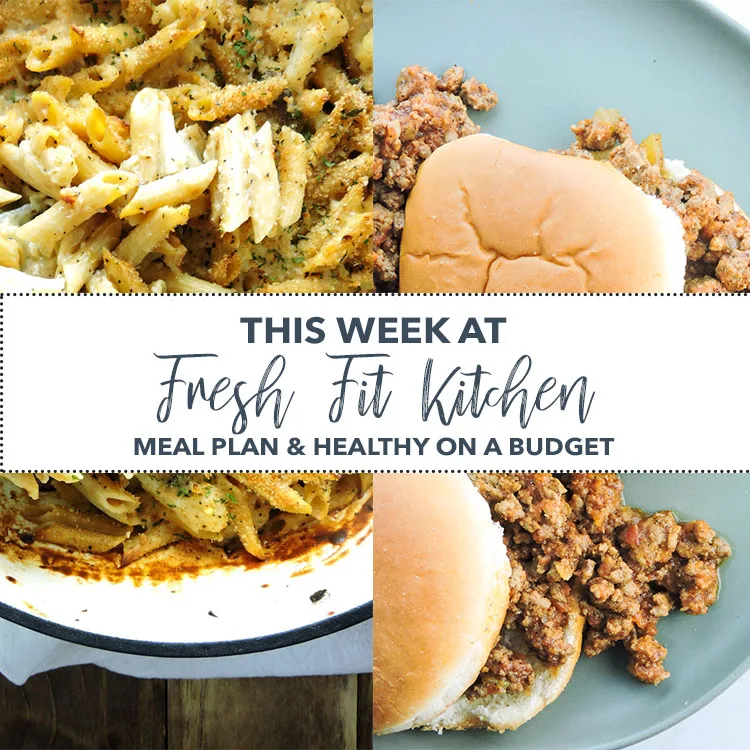 Healthy Meal Plan on a Budget – Breakfast
Blueberry Oatmeal Super Food Bowls
I really can't think of a more budget friendly breakfast than oatmeal. Add bananas, frozen blueberries over fresh (if they aren't in season), and any other toppings of your choice and you have wholesome , filling, and budget friendly breakfast!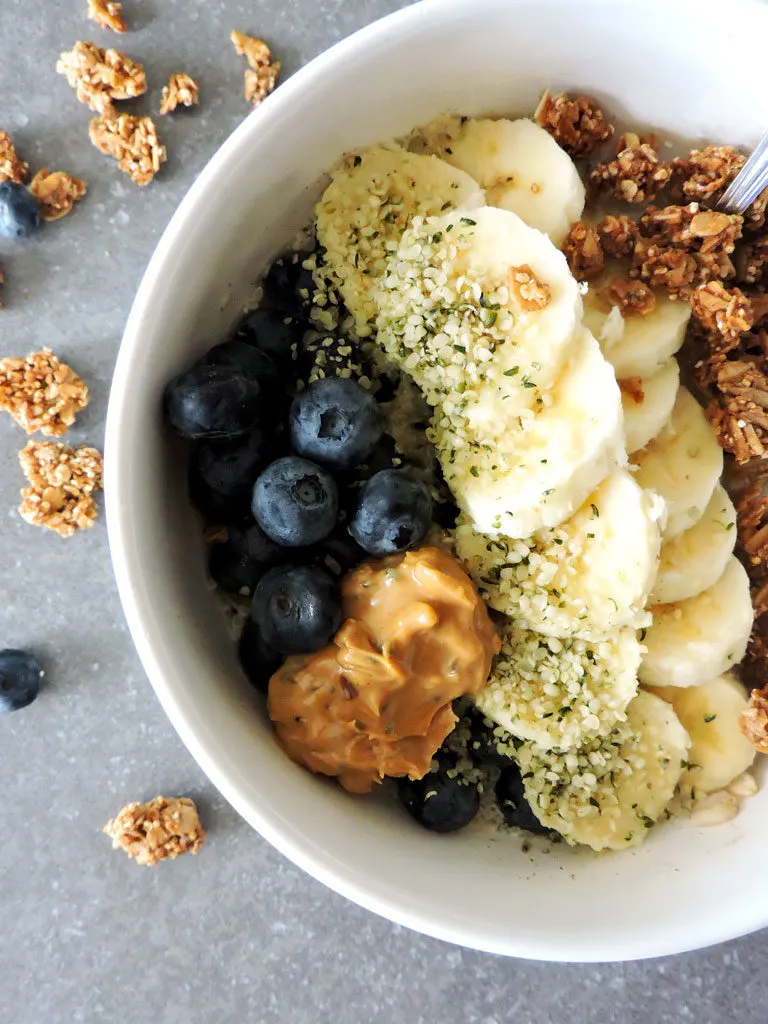 Healthy Meal Plan on a Budget – Dinners
Meat Free Monday
Crispy Tofu Super Food Fried Rice – One block of tofu can feed up to 4 people for around $3.00. You really can't beat it. Don't want to use tofu? Replace it with 4 scrambled eggs! Either way you're adding budget friendly protein.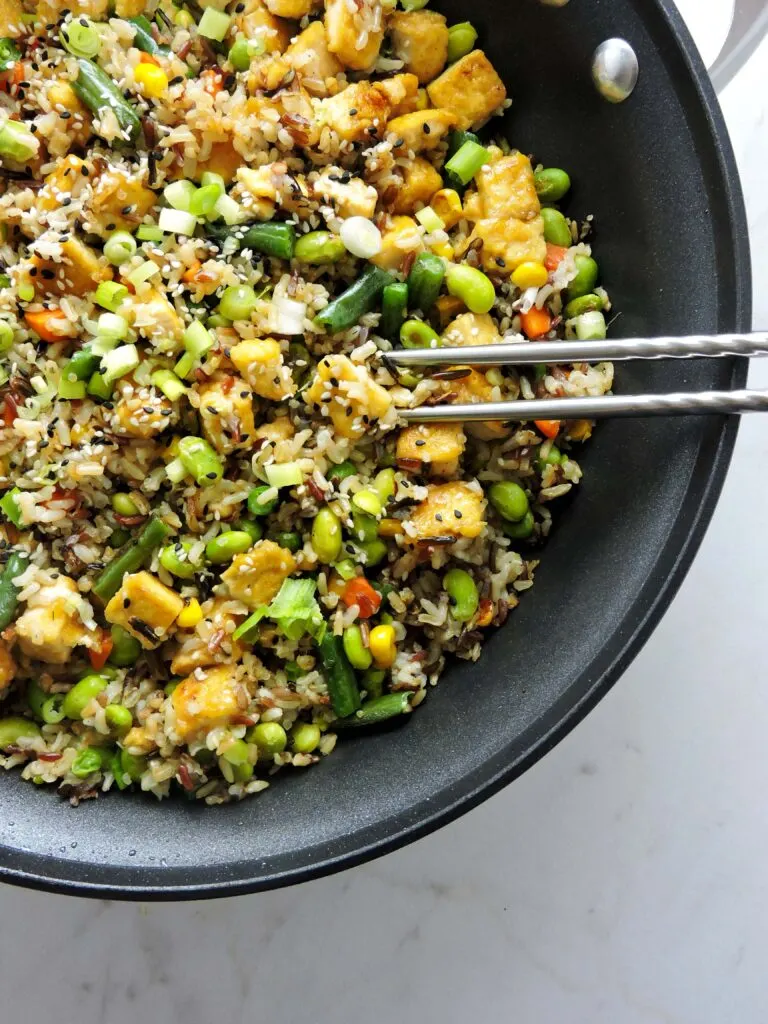 Tuesday
Slow Cooker Sloppy Joes– Lean ground turkey is typically cheaper than ground beef. It combines with canned tomatoes and some spices that are probably in your pantry to serve up a family favorite.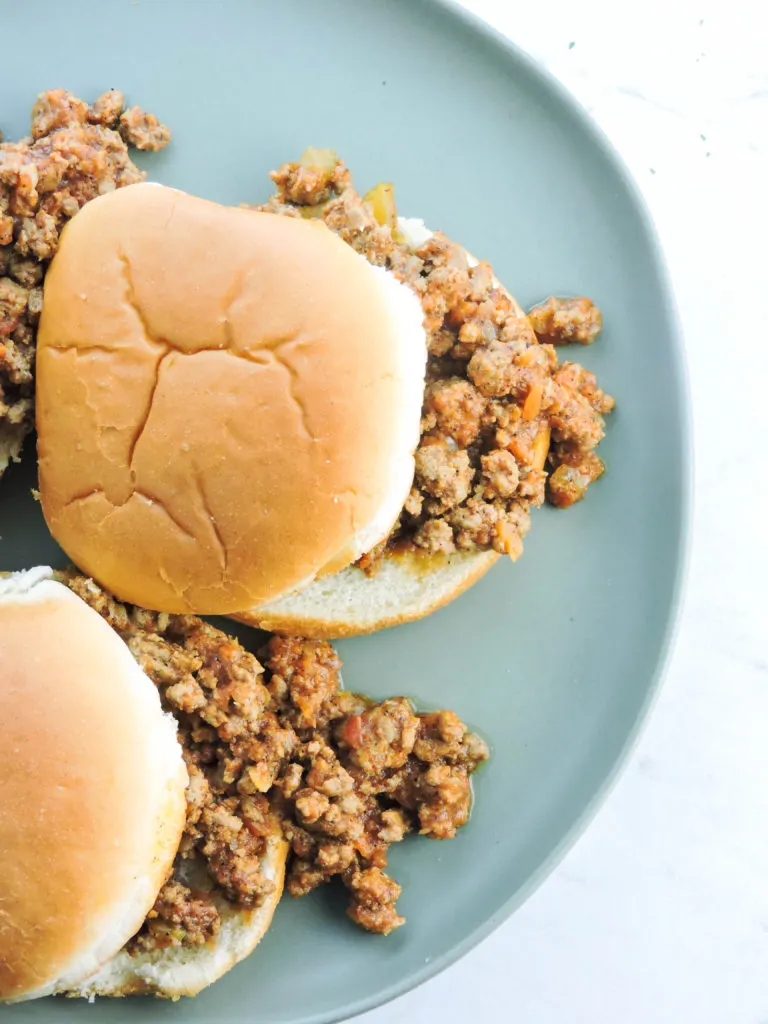 Wednesday
Cauliflower & Mushroom Mac and Cheese – The cheese is reduced and the vegetables are increased in this one pan plan. A nice block of REAL Parmesan Cheese is a steal at the store because it adds big flavor and a little goes a long way.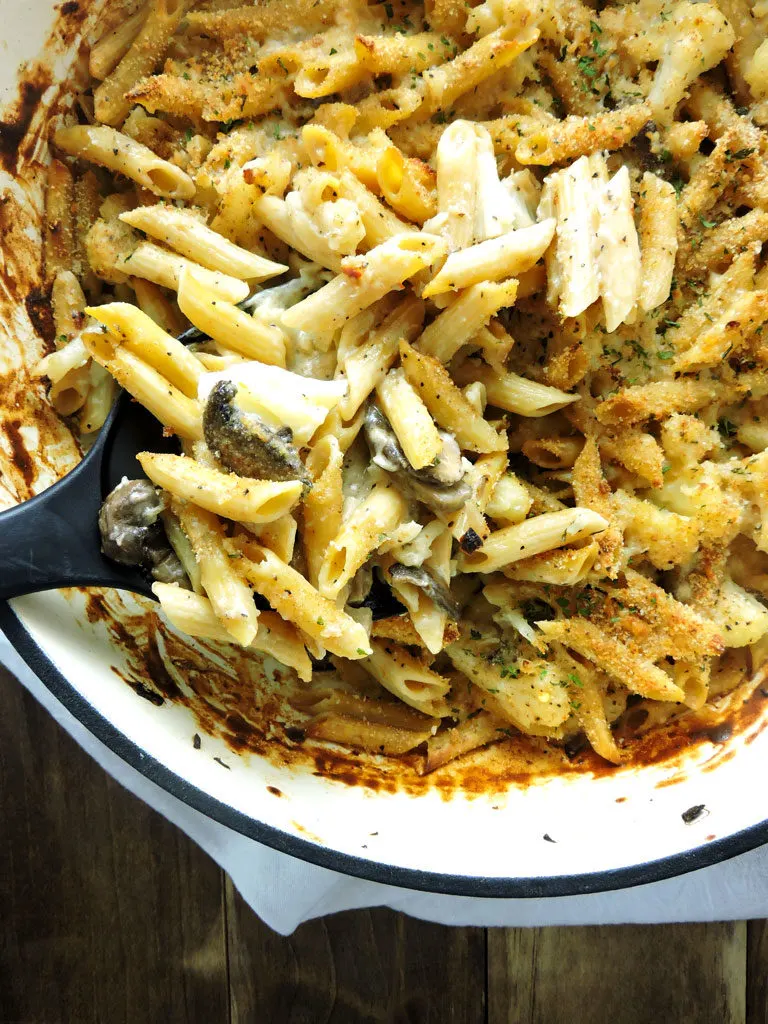 Thursday
Pineapple Teriyaki Chicken is a dream for the wallet as it contains a little canned pineapple and some chicken breast. While this is a recipe written for the Instant Pot, I do give you stove top instructions.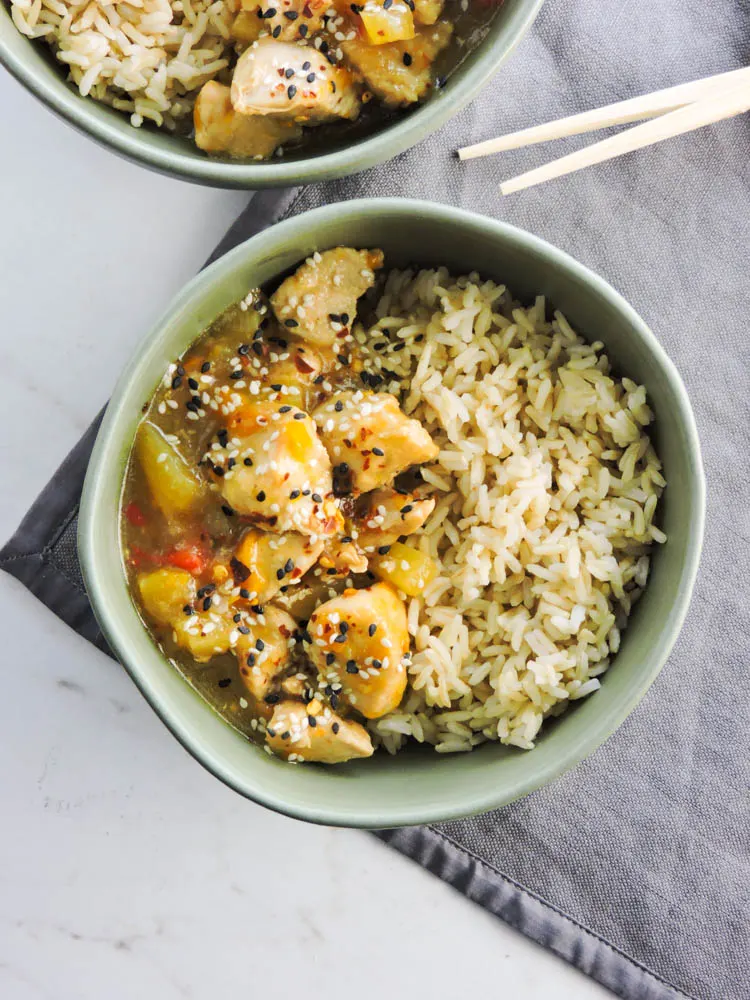 Friday- Family Night
Homemade Pizza!
You can find the recipe for 2 ingredient pizza dough on my Barbecue Chicken Pizza post. You literally mix together 1 cup of plain Greek Yogurt (I like whole milk or 2%, but you can also use nonfat) and 2 cups self rising flour. That's literally it!
This pizza crust has taken over the internet lately as a healthy alternative to the real deal. It is SO GOOD you guys! I think you'll agree it's a game changer.
Mix up some pizza dough and divide it up. You'll get about 2 little personal pizzas for each batch of dough you make. Just increase the amounts for enough to feed your crowd.
Set up a little space with pizza sauce, cheese , pepperoni, sausage, veggies… whatever toppings you most enjoy. Everyone can make their own!
Bake it on a pizza pan (I love the kind with holes.) at 425 degrees for 12-14 minutes or until it's cooked through. ENJOY!
DESSERT
Yes you can have dessert too. These Loaded Peanut Butter Cookies are easy and delicious!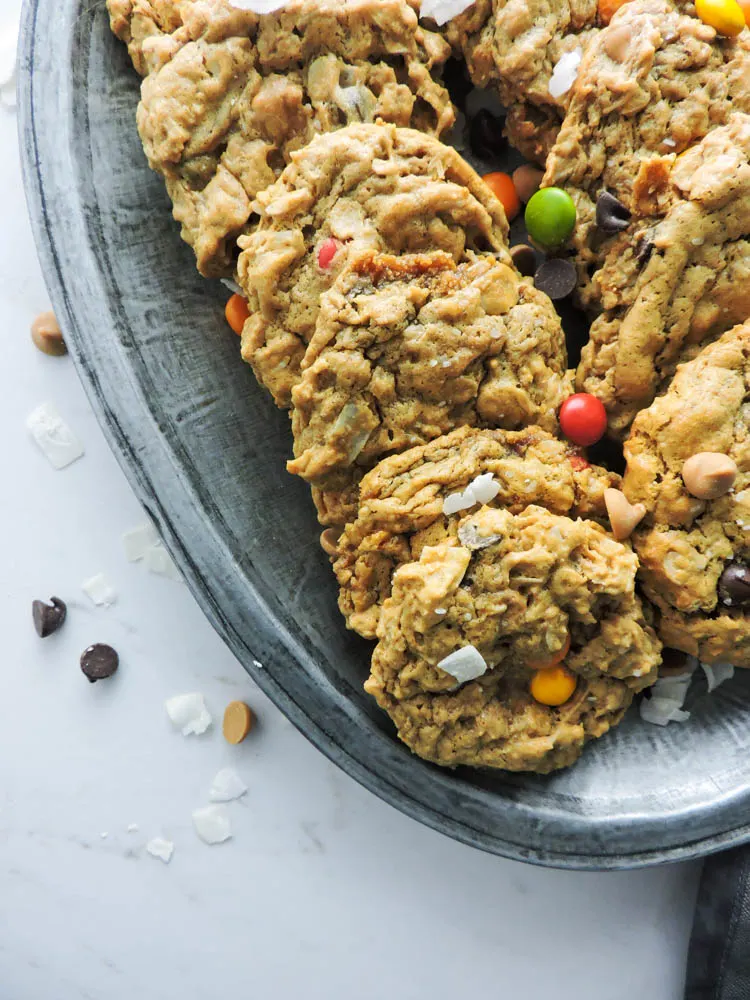 Tips for Budget Friendly Shopping
1. Do you have an Aldi or a Trader Joes? Both of these stores are life savers when it comes to pantry items and produce. While I can't get everything there, Aldi saves me a lot of money. Doing the extra stop on your grocery trip will save your wallet. If you have a Trader Joes, lucky YOU! I think they are even better.
2. While the shopping experience isn't my favorite, I recently found myself in our local WalMart and I was pleasantly surprised by the selection of organics. Again this is a place where you have to plan another stop (their meat selection needs serious work), but it could save you a lot of money to stop there and get the pantry essentials. My favorite spaghetti sauce was a whole $2 cheaper than my usual store.
3. Do not avoid frozen or canned foods. Frozen vegetables and canned tomatoes are more budget friendly ways to add flavor and veggies to your meals.
4. Buy what you need and do not buy more. The truth is we are throwing away so much money. Really read through your meals and figure out how much you want to make and then buy that. If something is on sale, do not buy more than what you need. Pocket that money from the sale instead of buying something you may not eat.
5. Challenge yourself to a pantry clean out. Try to go as long as possible without going to the store and make meals from the items in your pantry. We do this before vacations and I am telling you it's super fun, saves money and ensures we don't come back to rotten food.