Make Ahead Healthy Freezer Meals are something I've wanted to write about for a while. I know so many of you are planning for babies or have busy schedules. Taking a day to stock the freezer with meals you can pull out in a pinch is such a time saver.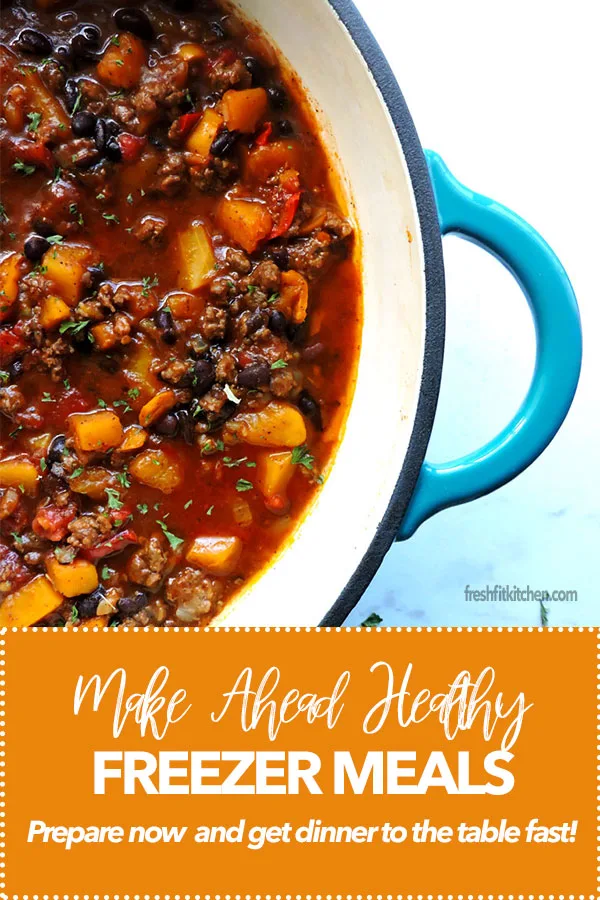 Freezer Breakfasts
Muffins and Quick Breads freeze perfectly. Simply make the muffins and allow them to completely cool down. Wrap the muffins in parchment paper and slide them into a freezer bag. I just use gallon zip bags. When you're ready to enjoy your muffins, simply remove them from the bag and allow them to thaw on the counter. If you like a warm muffin, you can reheat in the microwave once thawed. For the quick bread, slice it and place the slices between wax paper. Store in the freezer and enjoy by the slice.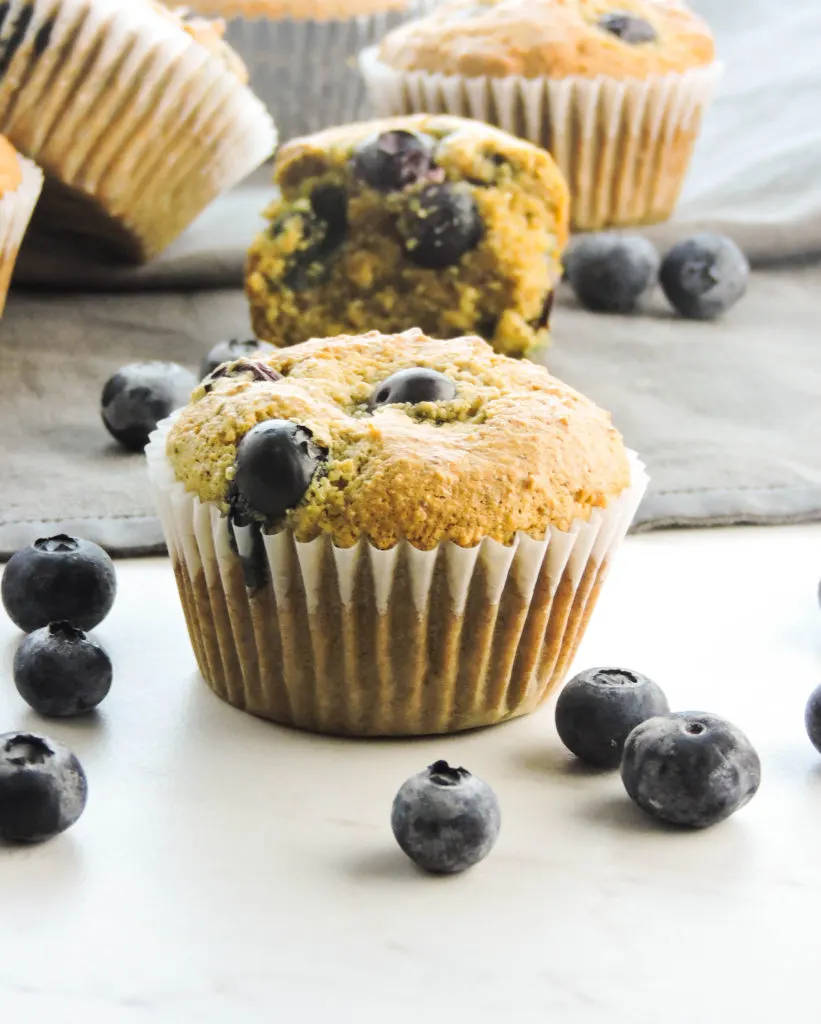 Here are some muffin recipes from the blog that you can freeze:
Double Chocolate Banana Muffins
Peanut Butter Oat Banana Muffins
Cranberry Orange Whole Grain Muffins
Pecan Oat Pumpkin Spice Muffins
Roasted Almond Butter Banana Muffins
Zucchini Flax and Chia Morning Muffins
Chocolate Chip Greek Yogurt Banana Bread
Waffles also freeze well.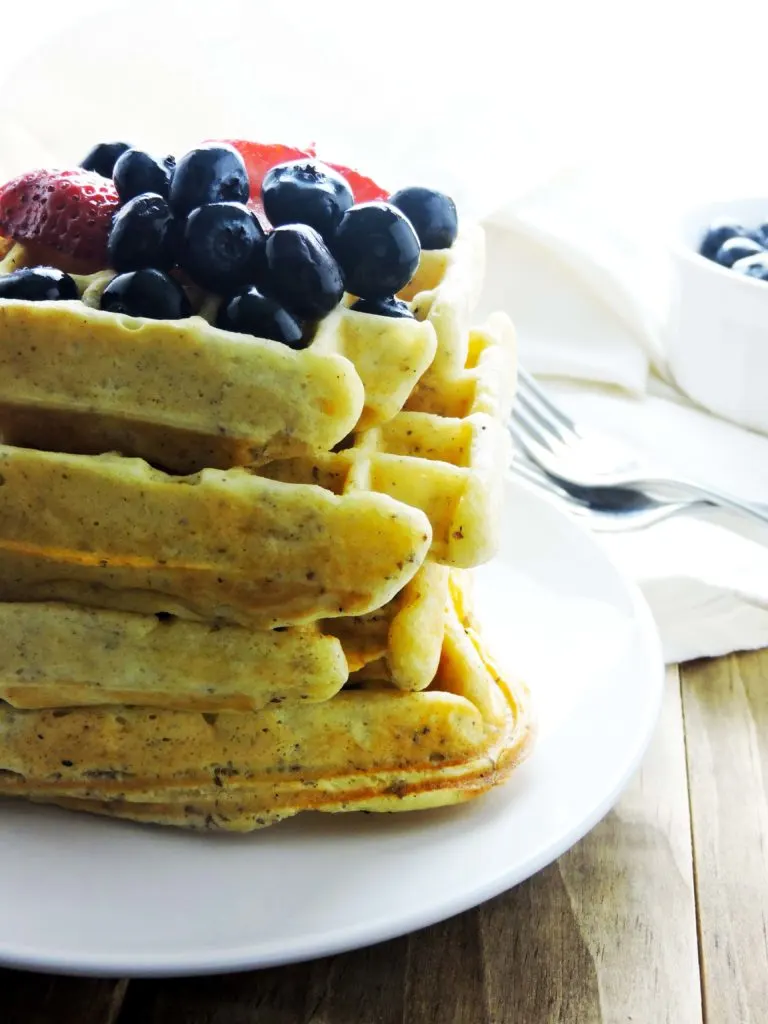 These waffles will freeze well if you store them layered between wax paper in a freezer bag. To reheat- simply pop them in the toaster.
Whole Grain Buttermilk Style Waffles
Easy Healthful Cinnamon Flax Vanilla Waffles
If you prefer a savory breakfast…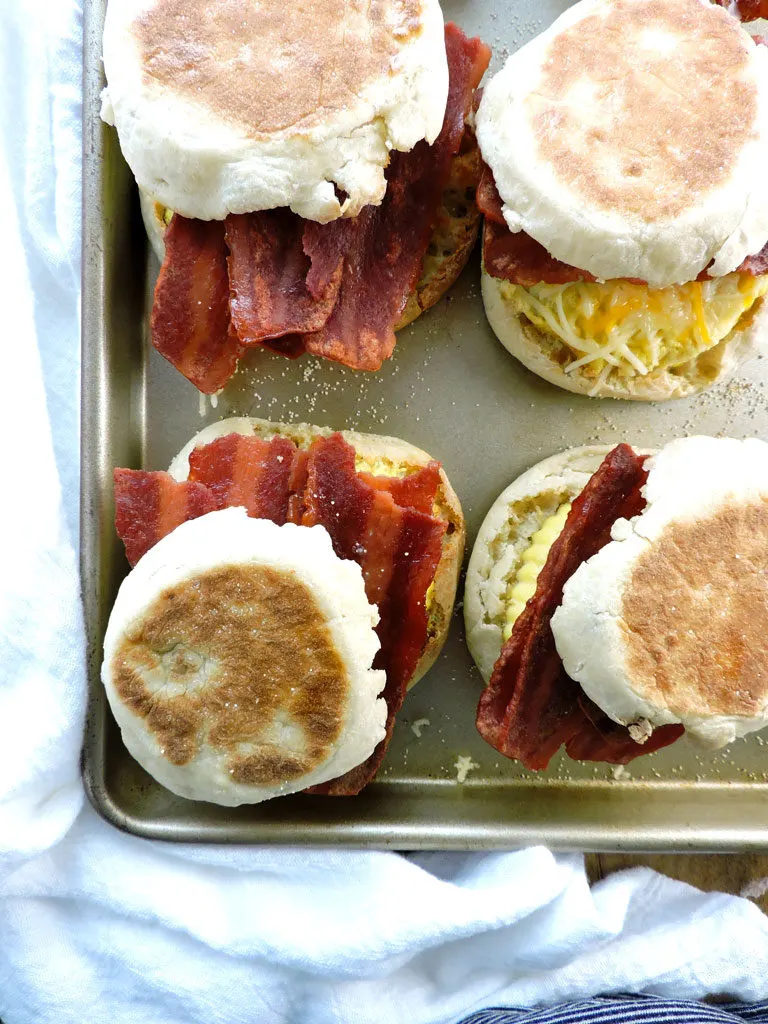 Breakfast sandwiches are a staple in our house. You can make a ton of these and freeze them. I wrap each one in foil, then I place them in a freezer bag. The night before you want to serve one, put it in the fridge. Reheat according to the recipe instructions once thawed.
Make Ahead Healthy Breakfast Sandwiches
Freezer Dinners
I am going to categorize these by meal type because the freezer options for dinner are pretty endless. There are only a few things that don't freeze well. Recipes heavy in cream or watery vegetables (think zucchini lasagna) do not freeze well. Other than that, you're pretty free to make and freeze so long as you keep the air out of the dish.
Soups and Chili
These guys have to be the easiest to freeze. Simply cool it down and pour into your desired serving containers. I will either do mason jars (for single servings) or gallon zip bags frozen flat for larger portions. The soup still tastes great when you pull it out of the freezer. If you freeze in a jar, just let it thaw out on the counter or the night before. If you do the zip bag, it's very easy because you need only run some warm water on the outside of the bag. Cut the bag off and place that square of soup into a large pot. Reheat over low-medium heat. VOILA!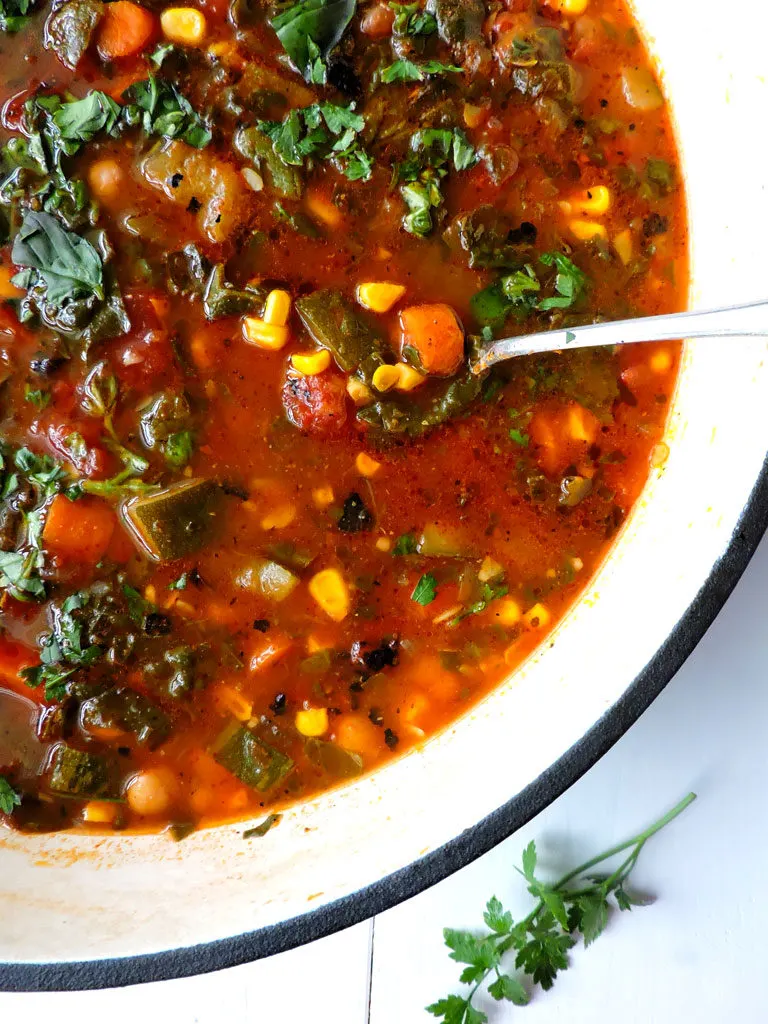 White Bean Chicken Quinoa Chili
Toasted Rice and Chicken Soup – TIP: Rice will break down in the freezing process. Prepare the soup without the rice for freezing and make rice the night you want to serve.
Butternut Squash Black Bean Chili
Chicken Noodle Soup with Zucchini and Corn – Same with the rice, make the base and add the pasta the night you wish to serve.
Summer Vegetable Minestrone– If you want to add the pasta to this soup, make sure you cook it the night your serve it and add it separately.
White Bean and Kale Detox Soup
Spicy Southwest Lentil Chickpea Chili
Italian Style Beef Stew– I recommend putting this over cauliflower mash or mashed potatoes. You'll cook those separately the night you serve it.
How to Freeze Meals Other Than Casseroles and Soup
You may be thinking- well I don't want to eat soup every night. I completely get it. You can use the freezer to help you bring a meal together quickly. For example- breading chicken can take a while- so pre-breading it and freezing it can make quick work of dinner when the time comes. Read on for some examples!
Crispy Parmesan Chicken Summer Salad– Pound, bread and freeze your chicken when you get it home from the store. Thaw it out in the fridge the night before you want to serve it. Saute and prepare as directed in the recipe. Now all you have to do is cook the chicken and make a quick salad.
Crispy Gluten Free Chicken Tenders – Instructions for freezing these are right in the recipe. The night you serve them, just make an easy side!
Italian Turkey Veggie Meatloaf– Just make the meatloaf without the sauce on top of course and freeze. Thaw in the fridge the night before you want to cook it.
Slow Cooker Gluten Free Turkey Meatballs– Make the meatballs and freeze. The day you want to serve this dish, dump the frozen meatballs into the crock pot and pour sauce over top. Slow Cook for 7-8 hours on low.
Chicken should be frozen when raw, but breaded and prepared as you wish. This way you can pull it out, thaw it, and cook it with ease. You will have moist and tender chicken this way. You can apply these principles to other recipes you love.
Where to find more Freezer Meal Recipes and Information
7 Slow Cooker Freezer Meals by A Sweet Pea Chef
19 Healthy Crockpot Freezer Meals by Sweet Peas and Saffron
21 Healthy Make Ahead Freezer Meals by The Girl on Bloor
How to Properly Freeze Foods by Cooking Light